New billboards carry a "Public Service Message" from Milton McGregor

By Josh Moon
Alabama Political Reporter
Maybe you've seen the billboards.
There are 18 of them around Alabama, mostly concentrated in Montgomery and south Alabama. On them, in giant letters, is the word "EXPOSED!"
Just underneath are three photos: former Alabama Attorney General Luther Strange, former Gov. Bob Riley and former U.S. attorney Leura Canary.
Out to the side: "As seen in the documentary Atticus v. Architect."
And below that, the signature: "A public service announcement by Milton McGregor."
The billboards, McGregor said on Monday, were a reminder to the people of the state about the corruption he feels was exposed by the documentary "Atticus v. Architect: The Political Assassination of Don Siegelman."
"I think that film peeled back the layers of corruption in this state and exposed these people for the crooks they are," McGregor said. "They have gone unpunished and been allowed to stay in power far too long. I hope to, at the very least, let every person in this state know what they did."
Starting with the 2002 gubernatorial race between Siegelman and Bob Riley, "Atticus," written and directed by Steve Wimberly, travels a course of corruption, much of which it lays at the feet of Riley, Republican operative Karl Rove, Billy and Leura Canary and Eric Holder.
It features interviews with some of the state's most powerful and well-known political players.
There's even an appearance by the most famous crooked lobbyist in DC, Jack Abramoff, who recounts in detail how he and his Choctaw Indian pals forked out $20 million to beat back a lottery and to get rid of Siegelman.
The film also details the attempted prosecution of McGregor, which the VictoryLand owner has long maintained was motivated by politics and lacking evidence of criminal activity on his part. A federal jury agreed, acquitting him and his co-defendants of all charges.
But the trial was not McGregor's only run-in with Riley and Strange. After operating a legal electronic bingo casino operation in Macon County for more than five years — a business that was inspected and deemed legal by then-state Attorney General Troy King — Riley decided the business was illegal and formed a task force to shut it and other casinos down. McGregor's casino was raided numerous times — both by Riley's task force and by Strange's office — and to add insult to injury, machines confiscated from VictoryLand were allowed to be transferred — with VictoryLand stickers still attached — to the casino floor at the Poarch Creek Indians' Wind Creek Casino.
Governor declares state of emergency ahead of Tropical Storm Zeta
Zeta is currently a tropical storm over the Gulf of Mexico, but it is predicted to make landfall as a category one hurricane.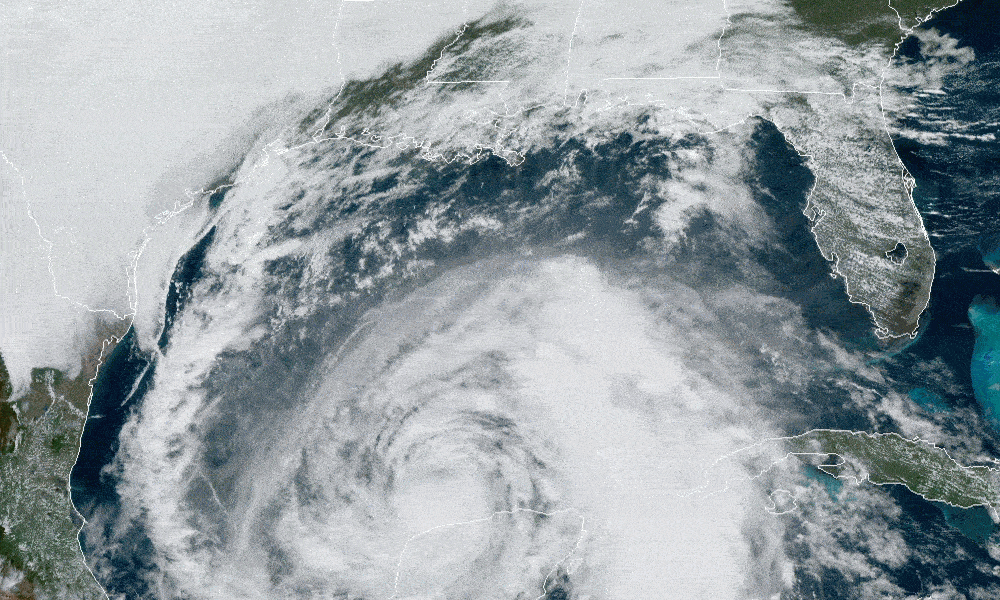 Alabama Gov. Kay Ivey on Tuesday issued a state of emergency as Tropical Storm Zeta approaches the Gulf Coast.
"Ahead of Tropical Storm Zeta's anticipated landfall Wednesday evening as a Category 1 hurricane, I am issuing a state of emergency effective today at 4:00 p.m.," Ivey said. "While this storm is not expected to have an impact as large as storms we've seen move through the Gulf earlier this year, we want to be in the best place possible to respond to anticipated rain, storm surge and mass power outage. I encourage everyone to remain weather aware and tuned in to their trusted news source as this storm could shift direction or change intensity. We continue to track the path of this storm and will stay in touch with the people of Alabama with any updates."
Zeta is currently a tropical storm over the Gulf of Mexico, but it is predicted to make landfall as a category one hurricane. The National Hurricane Center is predicting Zeta to make landfall in Mississippi on Wednesday and then proceed toward Alabama, but these storms can and do move.
A more easterly track could prove devastating to the Alabama Gulf Coast as was the case with Hurricane Sally, which shifted course in September, hitting Alabama, though Zeta is expected to be weaker than Sally at landfall.
The storm surge from the Mississippi-Alabama border to Dauphin Island is forecast to be 5 to 8 feet. Mobile Bay to the Alabama-Florida border is expected to have 3 to 5 feet of storm surge and from the border to Navarre, Florida, could experience 2 to 4 feet of storm surge.
Hurricane force winds are a possibility with this storm. Tropical force winds are expected to be an issue for Southern Mississippi and Alabama well inland. There is expected to be heavy rainfall across the state Wednesday night into Thursday morning.
The Baldwin County Emergency Management Agency announced that sandbags are available inside the county commission office at Robertsdale Central Annex (22251 Palmer Street) until 4:30 p.m. Tuesday and from 8 a.m. until 4:30 p.m. Wednesday or while they last.
Bring any help and shovels you will need. There is a limit of just 25 bags per person. Alabama's coastal counties are currently under a Tropical Storm Warning, a Storm Surge Warning for Mobile County and a High Rip Current and High Surf Warning.
Congressman Bradley Byrne said, "I just finished up briefings from Alabama EMA, FEMA, and the National Hurricane Center regarding #Zeta. We should not take this storm lightly and should start making preparations right away. After sundown Wednesday, I'd encourage everyone in Southwest Alabama to stay home and off the roads until sunrise Thursday. This storm will have impacts as far north as Montgomery, so those in Washington, Clarke, and Monroe counties will see tropical storm force winds and heavy rain. I'd encourage everyone to charge their phones and other necessary electronics. If you have an emergency during the storm, call 911 and do not try to drive."
Coastal Alabama is still in the process of recovering from Hurricane Sally which hit the state on Sept. 15.