My wife is Time's Person of the Year

By Joey Kennedy
Alabama Political Reporter
I was heartened and encouraged by Time magazine's Person of the Year. It's one of those years where the person is persons.
One of those persons is my wife.
No, not Taylor Swift. Nor Alyssa Milano. Nor Rose McGowan. Nor Selma Blair.
Veronica Pike Kennedy. My wife. Whom I'm so proud of.
She, too, is a #metoo. She was spanked aggressively by a publisher at one of the newspapers she worked for. Hopefully, the reporters now looking into this string of spanking incidents at this newspaper will publish something soon. And we know Veronica wasn't the only one.
They should. They should.
The abuse Veronica experienced at 22 years old was her second. The first happened when she was 6 years old, by a relative.
Veronica reported neither at the time. The first confused her and made her fear how her mother would react. The mother who physically abused her as a child.
The second would have caused her father to commit a murder, and she didn't want her father to spend the rest of his life in prison.
But the abusers are real. And they abused. They were powerful men in her life. And she's waited until now to tell her story.
If there is a hell, Roy Moore is going to hell.
The women who have accused him of sexually abusing them are credible, and they're telling their stories now, and they're not lying.
Roy Moore, the former Republican Chief Justice of the Alabama Supreme Court, who won't address questions surrounding his abuse, is running for the U.S. Senate. The election is Tuesday, Dec. 12. His opponent is Democrat Doug Jones, with impeccable credentials, the prosecutor who convicted Ku Klux Klan members who killed four little girls in a church in Birmingham in 1963.
Doug Jones, a moderate Democrat who went after the bomber of an abortion clinic in Birmingham and put bad people in jail when he was a U.S. Attorney.
Doug Jones, who is a decent man, a man of God, a man who believes in equality for all.
In the real world, this wouldn't even be a race. Doug Jones would win hands down.
But this is the Donald Trump America. A time when reality is suspended, and the facts don't matter.
If there is a hell, Roy Moore will be in it.
Roy Moore, thrown off the state Supreme Court twice for defying federal orders. Roy Moore, a homophobe who doesn't believe transgender Americans have rights. Roy Moore, who believes gay men and lesbian women shouldn't be able to love who they love. Roy Moore, who is anti-women. Roy Moore, who is anti-immigrant, anti-Muslim, anti-everything decent.
And many Evangelicals in Alabama are supporting Moore, and there's no explaining that away. Like during slavery, in the 1860s and before, they are on the wrong side of history. They are on the wrong side of right. They are on the wrong side of Jesus.
If there is a hell, Roy Moore is headed for it.
But the women who stepped forward, and continue to do so, like my wife, Veronica, are the Person of the Year. And Time magazine is absolutely right.
Men – and some women – must cease being sexual predators. There is no doubt that Roy Moore is one of them.
Joey Kennedy, a Pulitzer Prize winner, writes a column every week for Alabama Political Reporter. Email: [email protected]
Print this piece
Opinion | Dodge the Economic Impact Payment card fees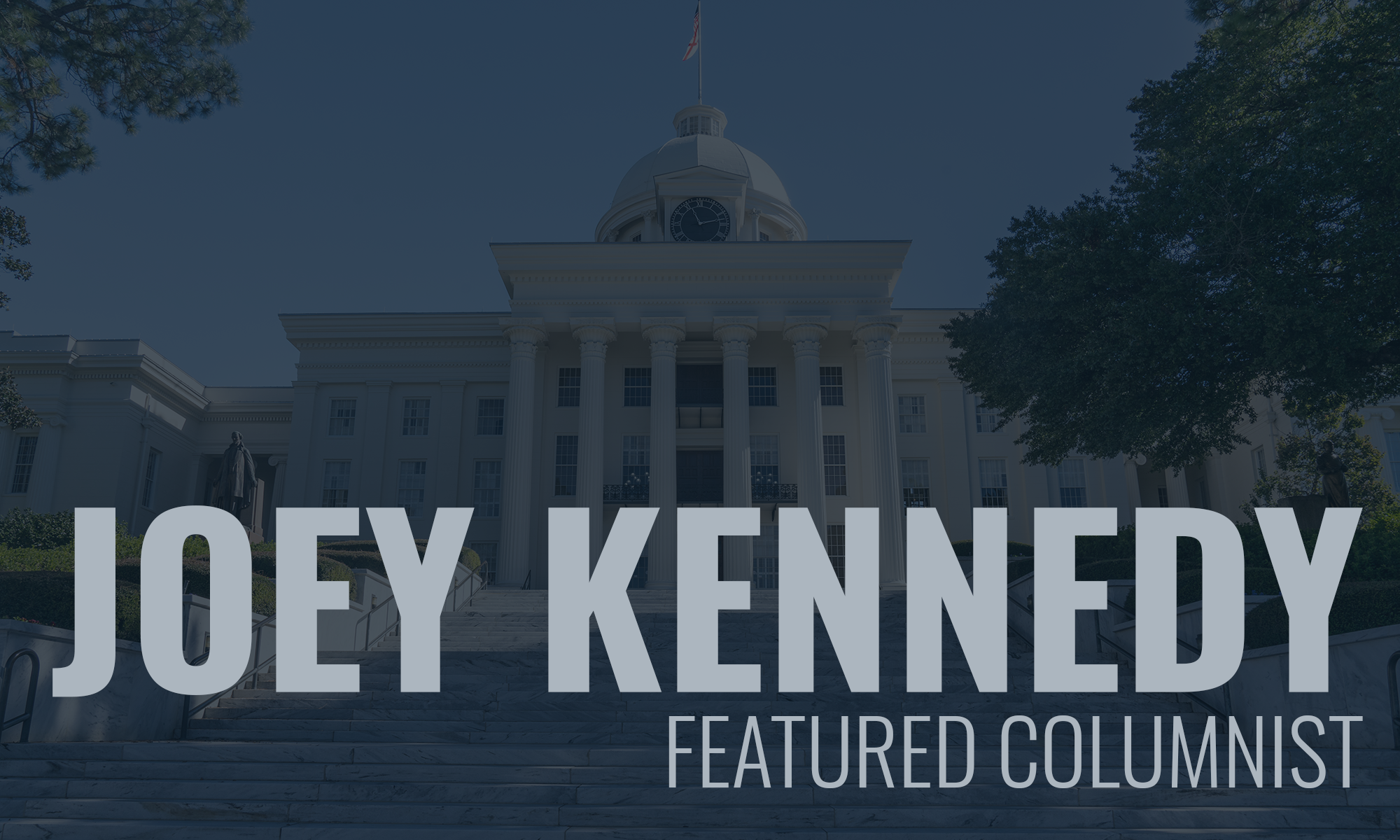 My wife received her $1,200 stimulus payment as a direct deposit several weeks ago. I did not get one, even though we file a joint income tax return, she makes more money than I, and our money is deposited into the same bank account.
I just figured there was some kind of mix-up. That's fine; mostly I'm patient when I'm getting "free" money. I'm not teaching this summer, so the money will come in handy when it comes.
Then this week, a lawyer friend and his wife received their stimulus money on a prepaid debit card. Luckily, my lawyer friend is a lawyer. He always reads the fine print.
More than likely, I would have thrown the fine print part of the stimulus in the trash, and maybe the debit card, too, because the whole thing looks like some sort of scam. And my friend says that in some ways, it is.
About 4 million of the debit cards were sent out by "Money Network Cardholder Services," with a return address in Omaha, Neb. They are issued by MetaBank, N.A. There is no indication on the envelope that this is indeed the stimulus money approved by Congress. There is a flier inside that says "Enclosed is your Economic Impact Payment Card." According to reports, the debit cards have been tossed into the garbage by people who think they are some elaborate scam or a solicitation for one of those high-interest credit cards.
They are valid, and your money is loaded onto them for you to spend like any Visa card. Except there are some catches, and this is what my friend is miffed about. He believes unsophisticated folks (that could be me) and marginalized people who receive the cards will succumb to the various fees that an unaware card user can incur.
Most services have no cost. Buy what you want, call for a balance inquiry, transfer the funds to your personal bank account, and use in-network ATMs that carry the AllPoint brand and you won't be charged.
However, there are fees for using out-of-network, domestic ATMs ($2 after the first withdrawal), $3 for ATM withdrawals in another country, even getting a balance from your ATM, either in-network, out-of-network, domestic and international (25 cents a pop).
If your card is lost or stolen, you'll pay for that as well. It'll cost $7.50 for a new card, and if you want it expedited, that'll be $17. If I lose my bank's debit card, or if the card is stolen (both of which have happened to me), my bank replaces the card for free in about five days. If you lose your "economic impact payment card," it could cost you $24.50 to have it replaced in a timely manner.
And here's where you can really run up charges: If you use a bank teller for a cash withdrawal on the card, there's no charge for the first withdrawal, but $5 for subsequent withdrawals using a teller.
If only a small percentage of users end up paying fees because they used the wrong ATM or prefer to get their cash from a human teller, that could add up to millions of dollars for somebody up the line, and that somebody is not going to be you or me.
I'm not complaining. I'm just urging caution if you're one of the millions of people who received one of these debit cards. Be aware they are coming and don't fall into the fee-trap that comes with them.
I'm no financial wiz – my family and friends can attest to that – but if I get one of those debit cards, I'm just going to transfer the whole amount into our checking account. If you don't have a bank account, and many people don't, I would just cash it out then cut up the card.
But be aware these cards are going out, and if you're waiting on your stimulus check, you might get a debit card instead. Don't throw it away. Buy something. It's what they want you to do.
Joey Kennedy, a Pulitzer Prize winner, writes a column each week for Alabama Political Reporter. Email: [email protected]
Print this piece