An undeniable, political truism

By Steve Flowers
Inside the Statehouse
Well, folks, we have had a more exciting and fun filled political year than we expected. Usually, most of the fun is reserved for even numbered years when presidential or gubernatorial elections are held.
However, it's been a good ride. Obviously, the Special Election for the remaining three years of Jeff Sessions' senate term monopolized the year. Although you will have to remember, that election was preceded by two events that set up the senate race.
Donald Trump selected Jeff Sessions to be Attorney General. Sessions had been our junior senator for 20 years. He was elected to his fourth 6-year term in 2014. Therefore, the seat we just voted on comes up again in 2020. Believe me, there are probably a dozen viable Republican thoroughbreds who have already decided they are interested and are chomping at the bit to run. However, most of them have statewide or congressional reelection plans to get out of the way in next year's 2018 elections.
Remember good ole Governor Robert Bentley? It may seem like a long time ago, but Bentley was our governor this time last year. His romantic obsession with his personal advisor was about to drive him from his office. However, he had a golden opportunity to appoint Jeff Sessions' replacement until an election could be held. He appointed Attorney General Luther Strange.
Well ole Bentley leaves office with two years left in his term and in steps Kay Ivey, who has been in the obscure office of Lt. Governor for six-years. She takes the reigns of state government, and the first thing she does is throw Luther under the bus and change the election from 2018 to this year. If Luther had been given a year for people to forget the appointment by Bentley and been able to run when every other race was on the ballot in 2018, and spend $15 million from the Washington establishment PACs, he would have won the seat for 6-years and the rest of his life. Senator Shelby would have been happy with his new colleague, and Jeff Sessions would have been pleased with his successor.
Our Ten Commandments Judge Roy Moore was poised and ready to go to the Senate. The Judicial Inquiry Commission had removed him from the bench for being against gay marriage. The decision for Moore was easy. He had nothing else to do. It was like putting Brer Rabbit in the briar patch.
The first poll and the last poll revealed the book on Moore. It was written. He had a hardcore 30-percent of the vote in Alabama made up of right wing, hardcore, evangelical Alabama folks. This 30-percent would vote for him come Hell or high water; and they did. However, that same polling also revealed that there remains 70-percent that will not vote for him under any circumstance.
The reason he lost was that a good portion of that 70-percent showed up to vote. Surprisingly, the belief by many was that this 70-percent would not vote. His 30-percent was going to vote, and they did. That's why he won the primary; his 30-percent are more ardent religious and, quite frankly, older. They vote. On the other hand, a good many of the Roy Moore detractors are younger and darker.
African American voters, young and old, turned out in massive, inexplicably amazing, unprecedented numbers and voted against Roy Moore and Donald Trump. It was a tidal wave that was enormous, and it sent Roy Moore to a watery grave.
As a good many of the state's newspapers headlines declared, "No Moore."
This race classically underlines and illustrates the undeniable political truism that more people vote against someone than vote for someone.
Merry Christmas, and see you next week.
Steve Flowers is Alabama's leading political columnist. His weekly column appears in over 60 Alabama newspapers. He served 16 years in the state legislature. Steve may be reached at www.steveflowers.us.
Opinion | For Coach Tub, no thinking required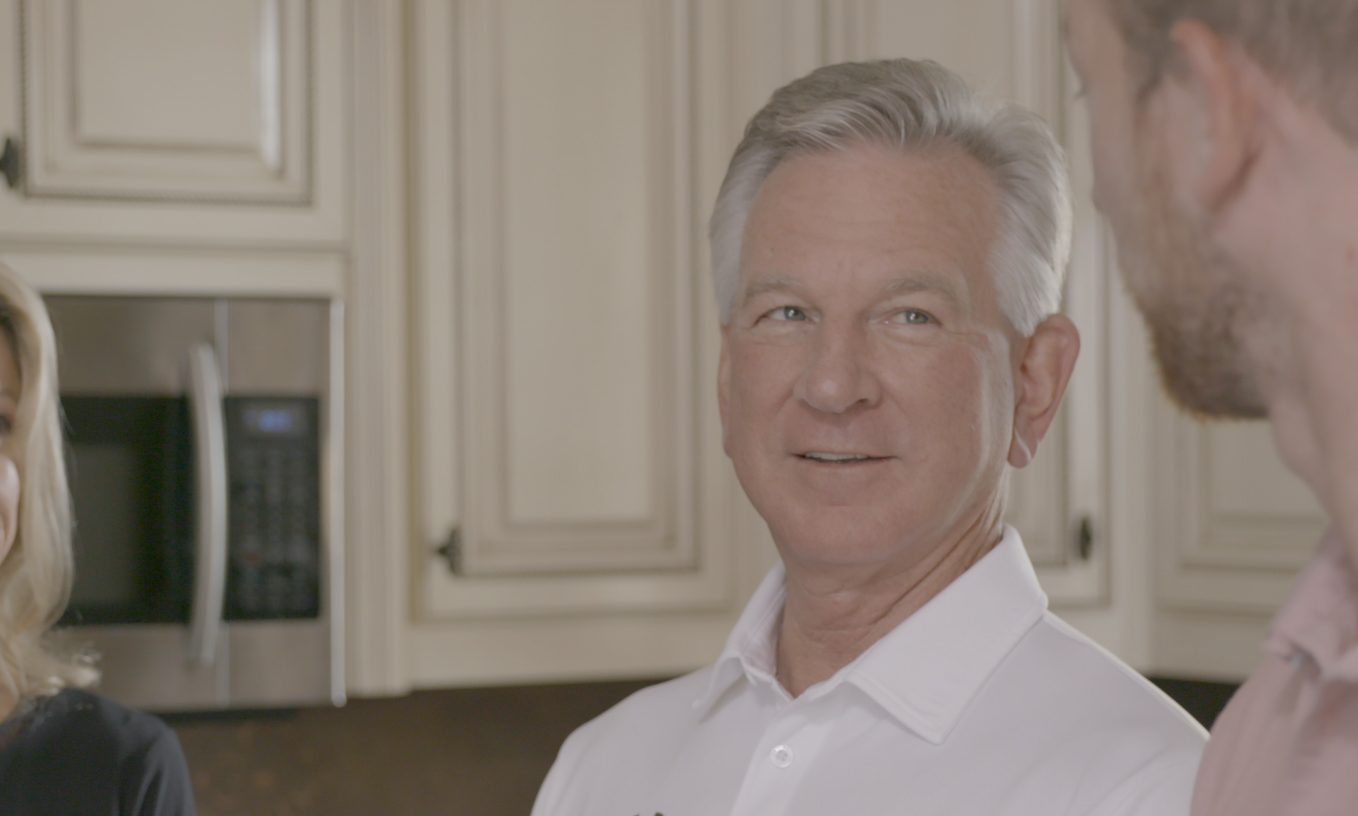 Has Tommy Tuberville ever had an original thought? It doesn't sound like it. Coach Tub basically spews Republican talking points and keeps his mouth firmly locked onto Donald Trump. He disrespects Alabama voters so much that he thinks that's all he needs to do to win a place in the U.S. Senate.
Tuberville recently addressed the St. Clair County Republican Party at its September meeting. As reported by APR, Tuberville is quoted as saying the following, and I'll offer a short rebuttal. I'm doing this because Tuberville is clearly afraid to death to debate his opponent, U.S. Sen. Doug Jones.
So here goes:
Tuberville: "America is about capitalism, not socialism. I think we are going to decide which direction we are going to go in the next few years."
Me: We decided which way we were going to go years ago, when the federal government started subsidies for oil and gas companies, farmers and other big industry and business. That, coach, is your so-called "socialism."
I'm not necessarily opposed to subsidies to boost business, depending on the cause, but I'm not going to let a dimwitted, know-nothing, mediocre, former football coach pretend we don't already have "socialism" in this country.  
What Tuberville really means is that he's against "socialism" like Medicare or Medicaid or Social Security or food assistance or health insurance. He's a millionaire already, so there's no need for him have empathy for or support a safety net for people who are less fortunate socially and economically. That's Tuberville's "socialism," and the Republican Party's "socialism," and Trump's "socialism."
That's a cruel, mean perspective that would cast aside the great majority of Americans for the rich (Tuberville, Trump) and connected and, where Trump is concerned, the fawning.
Tuberville: "I am not a Common Core guy. I believe in regular math. We need to get back to teaching history."
Me: I would love to ask Coach Tubby, one-on-one, exactly what he thinks "Common Core" is. I'll guarantee you he can't explain more than he already has. "I believe in regular math?" There is no other math. It's math. Does he think there's a math where 1+1=3? There isn't one. There are a variety of ways to teach math, but there's only math, not a "fake" math or a "Republican" math or a "Democratic" math or, God forbid, a "Socialist" math.
And when Coach Tommy said, "We need to get back to teaching history," one wonders if he's ever been into a classroom. We know more than a few of his former players weren't in many classrooms, if reports are correct. But they always played the game under his uninspired coaching.
Of course schools teach history.
The history Coach T. is talking about is Donald Trump's "white" history, the one we've been teaching in our schools forever. Not real history; you know, the one where the United States was founded as a slave-holding nation, where Native Americans were massacred and starved by the hundreds of thousands, where white supremacy was codified within our laws, where any color but white was subjugated. That history. The history that is finally fading away, so we can really see where we've been as a nation—so we know where, as a nation, we need to go.
Tuberville: Tuberville said he supports following the Constitution and appointing a replacement for Associate Justice Ruth Bader Ginsburg, who died Friday.
Me: Well, of course he does. Tuberville doesn't have an independent thought in his body, and Donnie told him this is what he's supposed to think. The big question: How much will a Senator Tuberville be able to function as a member of a minority party in the Senate — with no Papa Trump in the White House to tell him what to do?
Both scenarios are real possibilities, if not likelihoods.
There is no question that Doug Jones is far more qualified than Tuberville. Jones can work across the aisle, which will be vitally important if Democrats take control of the Senate. Jones has his own thoughts, which sometimes go against the Democratic Party's wishes. Jones is independent, smart and represents Alabama well.
Tuberville is a failed football coach who lives in Florida. That's about it.