An undeniable, political truism

By Steve Flowers
Inside the Statehouse
Well, folks, we have had a more exciting and fun filled political year than we expected. Usually, most of the fun is reserved for even numbered years when presidential or gubernatorial elections are held.
However, it's been a good ride. Obviously, the Special Election for the remaining three years of Jeff Sessions' senate term monopolized the year. Although you will have to remember, that election was preceded by two events that set up the senate race.
Donald Trump selected Jeff Sessions to be Attorney General. Sessions had been our junior senator for 20 years. He was elected to his fourth 6-year term in 2014. Therefore, the seat we just voted on comes up again in 2020. Believe me, there are probably a dozen viable Republican thoroughbreds who have already decided they are interested and are chomping at the bit to run. However, most of them have statewide or congressional reelection plans to get out of the way in next year's 2018 elections.
Remember good ole Governor Robert Bentley? It may seem like a long time ago, but Bentley was our governor this time last year. His romantic obsession with his personal advisor was about to drive him from his office. However, he had a golden opportunity to appoint Jeff Sessions' replacement until an election could be held. He appointed Attorney General Luther Strange.
Well ole Bentley leaves office with two years left in his term and in steps Kay Ivey, who has been in the obscure office of Lt. Governor for six-years. She takes the reigns of state government, and the first thing she does is throw Luther under the bus and change the election from 2018 to this year. If Luther had been given a year for people to forget the appointment by Bentley and been able to run when every other race was on the ballot in 2018, and spend $15 million from the Washington establishment PACs, he would have won the seat for 6-years and the rest of his life. Senator Shelby would have been happy with his new colleague, and Jeff Sessions would have been pleased with his successor.
Our Ten Commandments Judge Roy Moore was poised and ready to go to the Senate. The Judicial Inquiry Commission had removed him from the bench for being against gay marriage. The decision for Moore was easy. He had nothing else to do. It was like putting Brer Rabbit in the briar patch.
The first poll and the last poll revealed the book on Moore. It was written. He had a hardcore 30-percent of the vote in Alabama made up of right wing, hardcore, evangelical Alabama folks. This 30-percent would vote for him come Hell or high water; and they did. However, that same polling also revealed that there remains 70-percent that will not vote for him under any circumstance.
The reason he lost was that a good portion of that 70-percent showed up to vote. Surprisingly, the belief by many was that this 70-percent would not vote. His 30-percent was going to vote, and they did. That's why he won the primary; his 30-percent are more ardent religious and, quite frankly, older. They vote. On the other hand, a good many of the Roy Moore detractors are younger and darker.
African American voters, young and old, turned out in massive, inexplicably amazing, unprecedented numbers and voted against Roy Moore and Donald Trump. It was a tidal wave that was enormous, and it sent Roy Moore to a watery grave.
As a good many of the state's newspapers headlines declared, "No Moore."
This race classically underlines and illustrates the undeniable political truism that more people vote against someone than vote for someone.
Merry Christmas, and see you next week.
Steve Flowers is Alabama's leading political columnist. His weekly column appears in over 60 Alabama newspapers. He served 16 years in the state legislature. Steve may be reached at www.steveflowers.us.
Print this piece
Opinion | Facts are stubborn things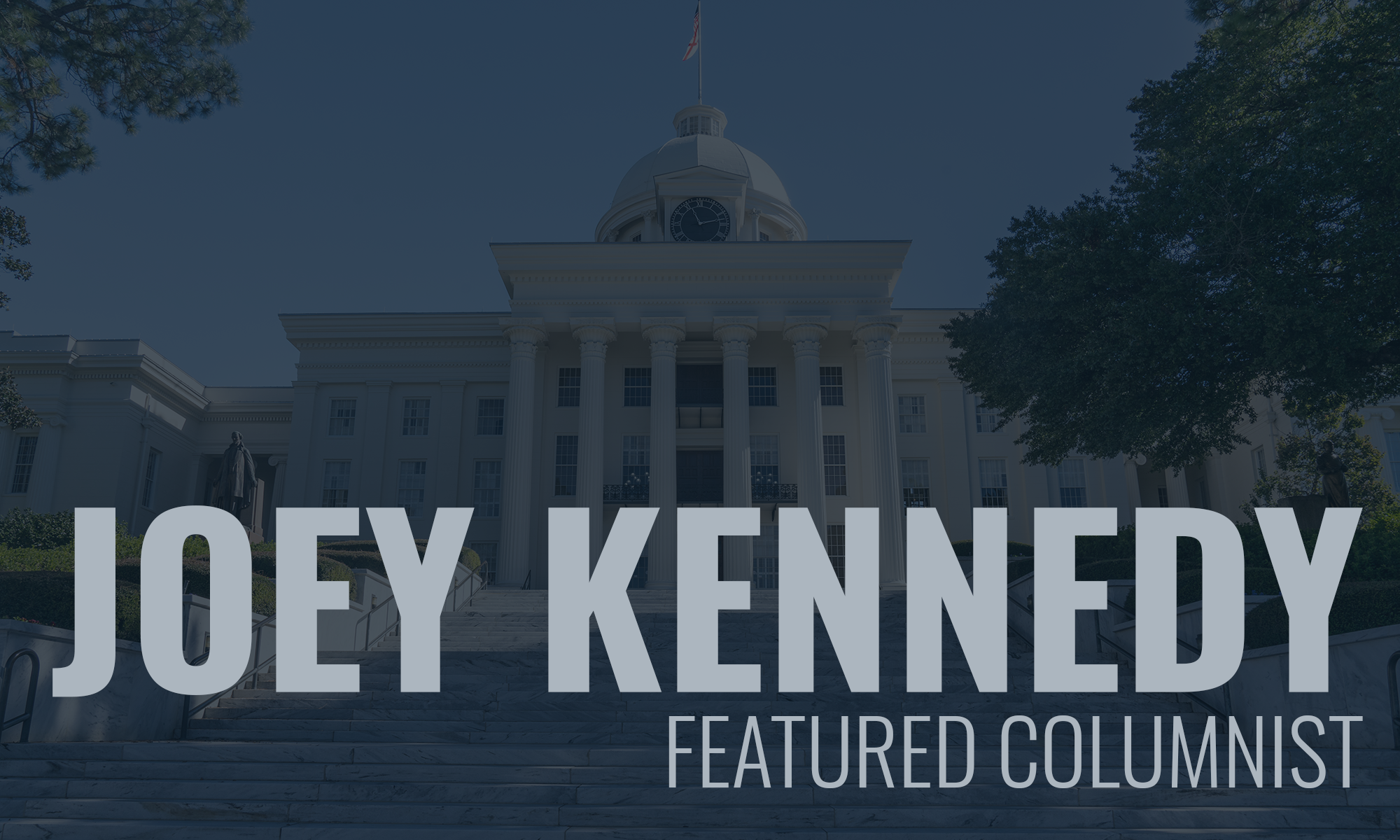 I'm in my 20th year of teaching in the English Department at UAB. I've never taught my primary discipline, journalism, and I really don't have much of a desire to, either.
Yet, in 2017, the leadership of UAB's University Honors Program asked me to be a part of their interdisciplinary faculty for the fall. UHP's fall semesters are themed, and that year, the first year of Donald Trump's term as president, the theme was appropriate: "Evidence and Belief in a Post-Truth Society." For UHP, I was a "communications" (journalism) professor. I taught with a scientist and public health professor, a religion professor, a philosophy professor, a literature professor and a psychology professor.
The students in this program – all 100-plus of them – are among the smartest students on campus. Needless to say, I was intimidated. For my first lecture before the students, I took a Xanax (it's prescribed because I do have anxiety sometimes). The Xanax didn't make me lecture better, but it made me not really care if I screwed up.
I'm sort of a one-trick pony – I teach and write in the only language I know: English. Here, you had neuroscience and biology and chemistry majors galore. And, yes, there were a few English and history and business and engineering students, too. Pretty much every discipline taught at UAB is represented in UHP, and certainly in its umbrella school, the UAB Honors College.
That fall went by quickly. I only took the Xanax for the first lecture. I settled into my groove pretty quickly. But when it was over, I ached for the continued intellectual stimulation I received as a teacher. I'm a lifetime learner, and that program taught me a lot. And I got to teach others a lot, too.
I thought it was a one-shot deal. Until, that is, the program's director, Dr. Michael Sloane, asked me to return in the fall of 2018 to direct the first-year students' literary analyses. And that fall, I was also asked to propose a UHP seminar class for the spring of 2020. I returned last fall to once again direct the first-year literary analysis. And I've been asked to return for first-year LAs again this coming fall.
This semester, I'm teaching the class I proposed, "Media and Social Justice." And I've already got another self-created UHP seminar class scheduled for next spring, "Media and War: Men and Women Making a Difference on the Front Lines."
Unlike my composition and literature classes in the English Department, these seminars have no template. I have to create the teaching as I go. Some days, I'm very confident; others not so much.
I divided the "Media and Social Justice" class into six two-week units: Nellie Bly (mental illness and investigative journalism), The Jungle (food safety and immigration), Jim Crow Lives (the civil rights era and voter suppression), #MeToo (sexual assault and harassment), Black Lives Matters (police and other shootings of people of color), and March for Our Lives (gun violence and sensible gun regulation).
These classes are limited to 16 honors students, but 19 students wanted in my "Media and Social Justice" class, so I have 19 students.
I teach these classes as a communications professor, not an English professor. I direct the literary analyses as a literature professor, not a communications professor.
We're covering historical topics, for sure, but also contemporary topics. It doesn't get any more current than Black Lives Matter, #MeToo, voter suppression, or March for Our Lives.
We don't just talk about the journalism around these topics, but also about other media. For example, I find protest songs for each topic. While it's not on our plate, did you know Trump has inspired a whole catalog of protest songs? Most every president inspires protest songs, though Trump has inspired an awful lot of them.
Maybe at some point, I'll create a "Media and Donald J. Trump" class. There is plenty of material.
The point, though, is that we all should be lifelong learners. I can't tell you how much I've learned from by English students and my honors students, how much the English faculty has taught me, and how much the faculty and directors of the University Honors Program have taught me.
That I get to return the favor by teaching these unique classes says a lot about UAB, and how it values critical thinking and learning.
I hope I never lose my enthusiasm for learning, or become too stubborn to change when the facts point toward another direction. That is our responsibility to the truth. I guess I am stubborn in one way: There are no alternative facts. Facts are truth, reality. The alternative is false, untruth, lies.
Readers, that's a fact, and like me sometimes, facts are stubborn.
Joey Kennedy, a Pulitzer Prize winner, writes a column every week for Alabama Political Reporter. Email: [email protected].
Print this piece