Remembering those we lost in 2017

By Steve Flowers
Inside the Statehouse
At the close of each year, my tradition is to acknowledge the passing away of significant political leaders from the political stage in our beloved state.
We lost some icons this year. As I sit in my office writing this year-end column, pictures of two of my favorite friends and legends adorn my walls. The photos of Governor Albert Brewer and Congressman Jim Martin look down at me. Both were Christian gentlemen.
Governor Brewer passed away last January in Birmingham. He was 88. We had visited over lunch only a few months earlier.
Brewer grew up in Decatur, went to public schools and graduated from the University of Alabama and Alabama Law School. He came back home to Morgan County to practice law. He was quickly elected to the House of Representatives in 1954 at the age of 25.  Eight years later in 1962, he was elected Speaker of the House. He was only 33-years old, the youngest Speaker in history.
Four years later, he beat two state senators without a runoff to win the Lt. Governor's office. He had been Lt. Governor for less than two years when in May 1968, Governor Lurleen Wallace succumbed to cancer, and he became governor.
Brewer had a low-key business-like style to the governor's office that was dramatically different from George Wallace.
He was governor for only 33 months, but he left an indelible mark in public policy, primarily in Education and Ethics.
He and Wallace clashed in the 1970 governor's race, which was one of the classic gubernatorial battles in state history. He led Wallace in the first primary, but Wallace overtly played the race card and pulled out a narrow victory in the runoff.
Many scholars and historians sadly reflect that Brewer briefly was our "New South" governor.
He spent the last three decades of his life teaching law at Samford's Cumberland Law School. He molded generations of young lawyers in Alabama. My daughter, Ginny, was one of them. He was her mentor and friend up until he passed away.
I first met Governor Brewer when I was a teenager.  I became a page for him when he was Speaker and continued as his aide when he became Lt. Governor.  We remained friends throughout the years.  He was a very special gentleman.
Jim Martin passed away last month. He was 99 years old. He was a lifetime resident of Gadsden. Jim was one of the fathers of the modern Republican Party in the South. He was one of five Republicans swept into Congress in the 1964 Goldwater landslide.  In 1987, Martin became Commissioner of the Alabama Department of Conservation and Natural Resources. As commissioner, Martin helped create the Forever Wild Land preservation program. Jim Martin was a special gentleman.
Cullman County has been home to an inordinate number of legendary Alabama political leaders and icons. One of these was Tom Drake. Tom passed away in his beloved Cullman County in February at age 86. He represented the Cullman area for 36 years in the Alabama Legislature. He served as Speaker of the House of Representatives during Wallace's last term, 1982-1986. That was my first term in the House. I voted for and supported Tom for Speaker.  He was one of George Wallace's closest and most loyal allies. Tom was also one of Bear Bryant's favorites. He coached for Bryant, was an All American wrestler at Alabama, and later wrestled professionally. He was a lawyer by profession and he came from the old school. If he shook your hand and gave you his word, you could take it to the bank. He was a loyal and trusted friend.
Another legendary Speaker of the Alabama House of Representatives, Joe McCorquodale, died in April at age 96. Mr. McCorquodale was one of the most powerful and respected men to ever serve in the legislature in Alabama history. He served 24 yeas in the House from 1958-1982. He was Speaker of the House his last eight years, 1974-1982. He was a successful businessman. He was in the timber and insurance business. He lived his entire life in his beloved Clarke County. The Clarke County Democrat publisher, Jim Cox, a lifetime friend of Mr. McCorquodale, said he went to his office every day up until his death. McCorquodale gave the current governor, Kay Ivey, her first job in state government. As Speaker, he made Kay the Reading Clerk in the House.
We lost some icons this year.
Happy New Year, see you next week.
Steve Flowers is Alabama's leading political columnist.  His weekly column appears in over 60 Alabama newspapers.  He served 16 years in the state legislature.  Steve may be reached at www.steveflowers.us
Opinion | That climate change hoax is killing us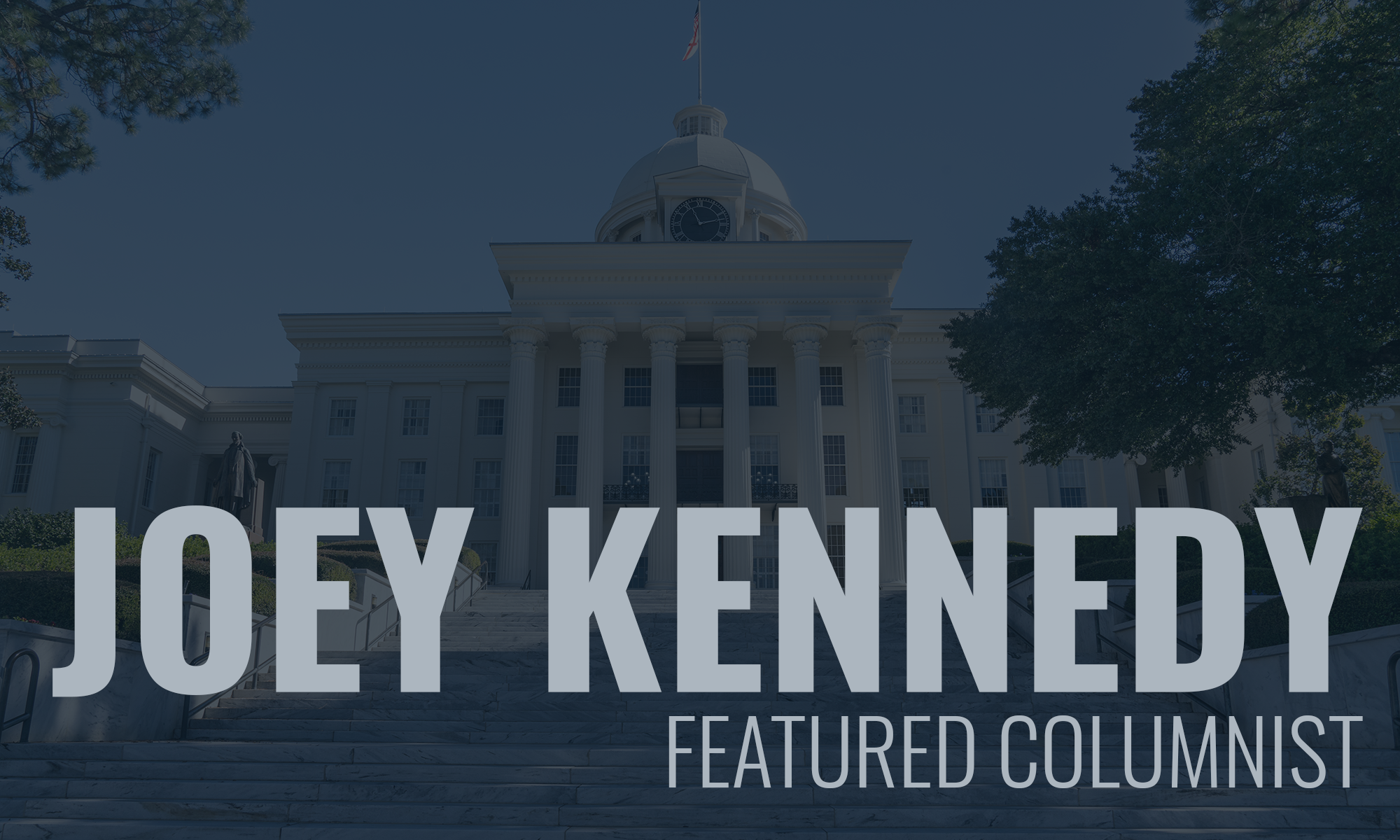 I grew up with hurricanes. For my first 11 years, my parents and I lived on the Texas Gulf Coast, near Beaumont. My father was transferred by the company he worked for, Texas Gulf Sulfur, to deep South Louisiana in 1967. We lived in Houma, in Terrebonne Parish, but Dad worked near Larose, in Lafourche Parish.
Hurricanes were regular events in Southeastern Texas and South Louisiana. Still are, but in much more frequent numbers. And Alabama gets clobbered every so often, most recently yesterday and today. Sally made landfall near Gulf Shores, and you can be assured the damage will be extensive, especially from flooding.
Flooding was a big factor in Texas hurricanes too, when I lived there. Hurricane Carla, in 1961, devastated High Island, not far from our home. Flooding was widespread. Carla was a Category 4 storm. But notably, that September, Carla was only the third named storm of the hurricane season.
This year, we're running out of names. Striking Alabama this week, only a few days after Carla struck Southeastern Texas in 1961, Sally is toward the end of the hurricane alphabet. The National Hurricane Center and World Meteorological Organization are literally running out of names for storms this year.
Earlier this week, and maybe still, there were five named storms in the Atlantic. This is only the second time on record that five named storms are in the Atlantic at the same time. And they're using up the Alphabet. The first time this happened was 1971, at a time when humans were first becoming aware of climate warming.
Little do we know, that before Sally decided to squat on Alabama, Hurricane Paulette made landfall in Bermuda on early Monday morning. There are so many hurricanes around, we can't even keep up with them.
They're like Republican scandals.
Probably more than any other indicator, hurricanes tell the story of climate change, the very real climate change that Donald Trump and many Republicans deny or call a hoax.
Like the COVID-19 Pandemic. Like so many events that Trump and Trump Republicans can't (or won't) believe. Like the corruption that permeates the Trump administration. Like the wildfires destroying the far West Coast states.
That's not climate change, claims Trump. It's because California won't sweep the forests. I call BS. Even on California being responsible for sweeping. Most of the forestland in California is federal land. Most of the burning areas are on or near federal trees. Yet, the state of California spends more money on forest management than the federal government, which owns most of the land. That's the truth. No hoax.
Trump should order secret federal teams of ICE forest sweepers to do their jobs.
The hoax from Republicans and the Trump administration is that crazy antifa hit squads are invading the West Coast to reign terror on the populations there. National security experts continue to assert that white supremacists and nationalists are the most dangerous domestic terror threat. But Trump defends those radicals – "they are very fine people" — because they hold up some mysterious white heritage above all others. If Trump is anything, he's the whitest Angry White Man ever.
Climate change is real. The coronavirus pandemic exists. White nationalists are the most serious domestic terror threat in this country.
Black lives do matter.
Yet, once again and often, Trump shows the orange-hued emperor has no clothes. As Stormy Daniels has previously said, that is not a good look.