Remembering those we lost in 2017

By Steve Flowers
Inside the Statehouse
At the close of each year, my tradition is to acknowledge the passing away of significant political leaders from the political stage in our beloved state.
We lost some icons this year. As I sit in my office writing this year-end column, pictures of two of my favorite friends and legends adorn my walls. The photos of Governor Albert Brewer and Congressman Jim Martin look down at me. Both were Christian gentlemen.
Governor Brewer passed away last January in Birmingham. He was 88. We had visited over lunch only a few months earlier.
Brewer grew up in Decatur, went to public schools and graduated from the University of Alabama and Alabama Law School. He came back home to Morgan County to practice law. He was quickly elected to the House of Representatives in 1954 at the age of 25.  Eight years later in 1962, he was elected Speaker of the House. He was only 33-years old, the youngest Speaker in history.
Four years later, he beat two state senators without a runoff to win the Lt. Governor's office. He had been Lt. Governor for less than two years when in May 1968, Governor Lurleen Wallace succumbed to cancer, and he became governor.
Brewer had a low-key business-like style to the governor's office that was dramatically different from George Wallace.
He was governor for only 33 months, but he left an indelible mark in public policy, primarily in Education and Ethics.
He and Wallace clashed in the 1970 governor's race, which was one of the classic gubernatorial battles in state history. He led Wallace in the first primary, but Wallace overtly played the race card and pulled out a narrow victory in the runoff.
Many scholars and historians sadly reflect that Brewer briefly was our "New South" governor.
He spent the last three decades of his life teaching law at Samford's Cumberland Law School. He molded generations of young lawyers in Alabama. My daughter, Ginny, was one of them. He was her mentor and friend up until he passed away.
I first met Governor Brewer when I was a teenager.  I became a page for him when he was Speaker and continued as his aide when he became Lt. Governor.  We remained friends throughout the years.  He was a very special gentleman.
Jim Martin passed away last month. He was 99 years old. He was a lifetime resident of Gadsden. Jim was one of the fathers of the modern Republican Party in the South. He was one of five Republicans swept into Congress in the 1964 Goldwater landslide.  In 1987, Martin became Commissioner of the Alabama Department of Conservation and Natural Resources. As commissioner, Martin helped create the Forever Wild Land preservation program. Jim Martin was a special gentleman.
Cullman County has been home to an inordinate number of legendary Alabama political leaders and icons. One of these was Tom Drake. Tom passed away in his beloved Cullman County in February at age 86. He represented the Cullman area for 36 years in the Alabama Legislature. He served as Speaker of the House of Representatives during Wallace's last term, 1982-1986. That was my first term in the House. I voted for and supported Tom for Speaker.  He was one of George Wallace's closest and most loyal allies. Tom was also one of Bear Bryant's favorites. He coached for Bryant, was an All American wrestler at Alabama, and later wrestled professionally. He was a lawyer by profession and he came from the old school. If he shook your hand and gave you his word, you could take it to the bank. He was a loyal and trusted friend.
Another legendary Speaker of the Alabama House of Representatives, Joe McCorquodale, died in April at age 96. Mr. McCorquodale was one of the most powerful and respected men to ever serve in the legislature in Alabama history. He served 24 yeas in the House from 1958-1982. He was Speaker of the House his last eight years, 1974-1982. He was a successful businessman. He was in the timber and insurance business. He lived his entire life in his beloved Clarke County. The Clarke County Democrat publisher, Jim Cox, a lifetime friend of Mr. McCorquodale, said he went to his office every day up until his death. McCorquodale gave the current governor, Kay Ivey, her first job in state government. As Speaker, he made Kay the Reading Clerk in the House.
We lost some icons this year.
Happy New Year, see you next week.
Steve Flowers is Alabama's leading political columnist.  His weekly column appears in over 60 Alabama newspapers.  He served 16 years in the state legislature.  Steve may be reached at www.steveflowers.us
Opinion | The blackest Black Friday ever
"The coming weeks are going to be difficult, no doubt about that."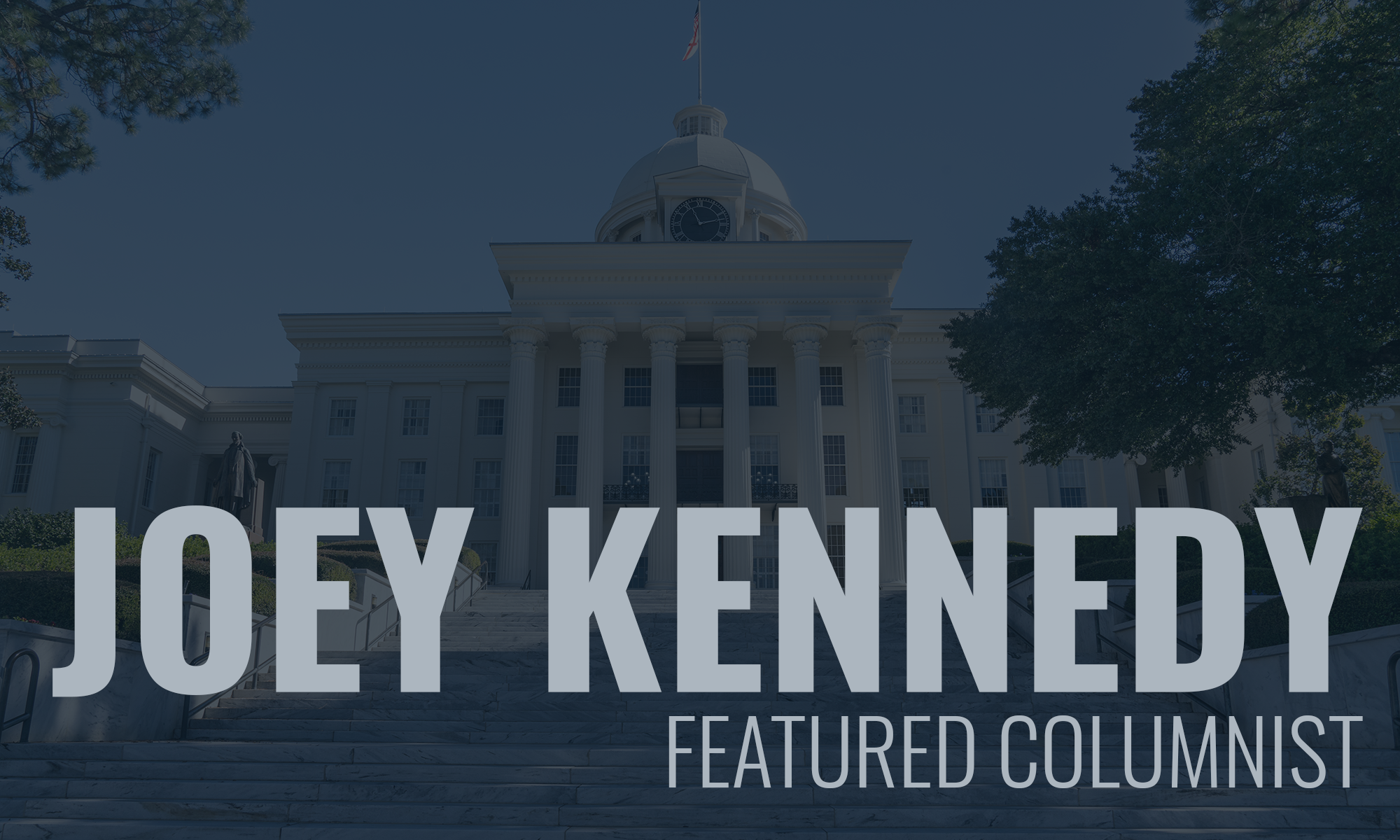 Thursday was Thanksgiving, and it's understandable that many people didn't have a lot to be thankful for. More than 260,000 people are dead because of the COVID-19 pandemic that Donald Trump simply ignored. Around 3 million people have been infected, with many of those suffering lifelong health complications from the virus.
A first Thanksgiving without loved ones. A first Christmas without loved ones bearing down.
Millions of people lost their jobs because of the pandemic. Hundreds of thousands are in danger of being evicted from their homes. Many don't have water or power or heat as the winter settles in.
Thanksgiving? Really?
Except …
Yes, there are many things to be thankful for. Our families, if we have them. Our friends, and we all have them. Our animals, and many of us have them.
We can be thankful that the long, horrible tenure of Donald Trump is nearly over. It's the end of an error.
We can hope that racism will be wrong again. That homophobia, misogyny, xenophobia, and cruelty will fall from the everyday ordinary to the awful extraordinary. Kids in cages, separated from their parents, no more. Chaos in government simply an anomaly at last.
We can hope. That alone is something to be thankful for.
The year 2020 has been a hot mess. Masks, social distancing, hand washing and sanitizing are the norm now. They may be forever.
We should be thankful that COVID-19 vaccines are on the horizon. But that's a strange thankfulness, and we cherish a vaccine for a disease that didn't have to spread as far and wide as it did. It was mismanaged as badly as a crisis can be mismanaged.
There still are people out there who refuse to wear masks or who believe the virus is a hoax. A doctor described people she was caring for who were dying, and all the time denying the virus existed, even to their last breaths.
That's certainly nothing to be thankful for.
Our health care workers, those on the front lines, deserve our thanks and our love. As do grocery store workers, first responders, teachers, and delivery people. Heroes work there.
I'm personally thankful for my wife of 41 years. My daughters in San Diego. My friends here and elsewhere. My pugs and other dogs and animals. I've got plenty to be thankful for, when we pare life down and don't expect so much.
The coming weeks are going to be difficult, no doubt about that.
Too many people traveled this Thanksgiving, and there's going to be a price to pay. Too many people are making plans for Christmas, and there's going to be a price to pay. Too many people are planning New Year's Eve celebrations, and there's going to be a price to pay.
Oh, I'll have some champagne and stay up until midnight on New Year's Eve, if only to witness that this damn year doesn't hang around for one second longer than is allowed.
Perhaps we can see a light at the end of this 2020 tunnel. Maybe by spring, we'll all be vaccinated, and this pandemic will be at the beginning of its end.
But if 2020 has taught us anything, it's that we can't count on, yes, anything.
This is Black Friday. The blackest Black Friday ever. Be careful out there. Wash your hands and wear a mask. Take care of each other. Believe in science. Don't trust a reality show president who, fortunately, finally has been fired.
Do your best to do your best. Let's have a new year that at least promises hope.
Dig deep and find what you're thankful for. Then hug it close with all your might.