Opinion | There are three types of judges
By Win Johnson
Contributed
In light of the recent resignation announcement of Alabama Supreme Court Justice Glenn Murdock and the pending appointment of a new Justice by Governor Ivey, I present this statement on the 3 types of judges. This writing begins tongue-in-cheek, but it ends deadly serious.
I was driving this morning, when a State Trooper pulled me over and said, "You weren't driving the speed limit."
I said, "I was doing 65 mph in a 70 mph zone, Officer."
He said, "That's too slow. The number on the speed limit sign is the minimum speed."
"But that's never been the case in my experience, Officer."
"Well, you understand that I'm the one who enforces the law, right? So, I want to see you speeding up when you leave here. Here's your ticket."
So, I continued up the interstate and drove over 70 mph. I'd been driving a while, when this same Officer decided to pull me over again. He told me that I was going over the speed limit. When I protested that he had just told me that I was driving too slow earlier and that the number on the sign was the minimum speed, he said, "Well, I now interpret the sign differently. It's the maximum speed." So he gave me a ticket. When I told him that I'd like to give back to him the first ticket, he said, "Oh no, that was the law as I interpreted it back then. You've got to pay both."
You recognize that story as a joke, but that's how our judicial system works in this time, a time devoted to change, not to the law. When change becomes the foundation for law instead of stability, that is what the judges do – change the law. Law is, by definition, stable, predictable. In a time devoted to change, change becomes more important than a stable, predictable legal system, more important than the law itself. God's law never changes. Departure from that law will always result in a system of change, change that fits man's sinful desires instead of justice and predictability.
I have some questions for you to place my position on types of judges in context. If a policeman were to pull you over for speeding and demand that you perform a sexual act for that policeman, would you do it? If not, why would you defy a person whom we call "the law?" Would it be because that officer has gone beyond his authority? What if the mayor of Montgomery, AL ordered the taxation of the businesses in Decatur, AL and sent police officers to collect those tax dollars from those businesses? If you were a Decatur business, would you pay the tax? If not, why not? The mayor went beyond his authority? If we're that clear on where the authority of those officials ends, why not judges.
Today, we have judges serving who in certain, important cases – important to them – have no intention of remaining faithful to the law or the Constitution. They are in the highest places of authority. They are conscienceless and are perfectly willing to violate and defy the Constitution, the law of man, the law of God, even the Judiciary's own principles of interpretation, originally developed in order to keep the Judiciary from overstepping its boundaries. We are not waiting for the undermining of our constitutional republic. It is already upon us. We are living in a day of tyranny, perhaps a "soft" tyranny, but a tyranny that could become quite hard under the right circumstances.
So what are the three types of judges in our day? (By the way, this writing is in no way meant to reflect negatively upon the career of Justice Glenn Murdock, a dependable Judge whom I know personally and whom I know sought to faithfully follow the Constitution and the rule of law).
There is the liberal judge, who is really no judge at all. This judge simply is waiting for the opportunity to be a legislator. He or she may be a faithful judge in every case until they get to the one they consider so important that they must violate their oath to change the law, to make it in their own image. This is the day they were waiting for – the chance to make their mark, to impress their colleagues, to be feted at parties and written about in law reviews. They may use colorful, creative, even ingenius language in their opinions, but it is all a front to impose their will, their belief, their religion, their perspective, their philosophy on the rest of us.
There is the conservative judge, hopefully an originalist. This judge wants to be faithful to the law, the Constitution, so he or she reads and interprets it as it was originally intended to be interpreted. This judge also recognizes the importance of precedent to the stability of any legal system. This judge believes in the consistent treatment of cases that are similar in law and facts, so this judge follows precedent. The original intent of following precedent was to ensure that justice was consistent, that one party was not treated differently from another because a different judge heard that party's case at a later time. However, in our day when unfaithfulness to the oath and perversion of the law has become so prevalent – even common – the conservative judge's commitment to precedent actually makes him or her an accomplice to the crime of undermining our constitutional system of law and justice. And the conservative judge thinks it's just "unseemly" to make a fuss about another judge's errant ruling; it makes the entire system appear bad. Never mind the fact that the system is, in fact, bad and getting worse. Precedent has become a lever for changing the law, not keeping it consistent. Following precedent is how liberal judges count on the conservative judges to continue their legacy of perversion of the law and Constitution. The liberal judge turns things upside down, and the conservative judge doesn't even notice that he's not flying right side up. That's how pilots crash at night and in bad weather. They lose their orientation to up and down.
Then there is the Reformational judge. This judge understands what the law is, what the law should be, the limits to a judge's authority, and points the way back to the true standard, the plumbline governing right & justice for the people, the judicial system, and the entire society. When faced with another judge's ultra vires (outside-authority) precedent, a presumption to an authority which that judge does not have, the Reformational judge does not follow. There exists no collegial respect, principle of the rule of law, nor constitutional requirement that one judge must follow another judge in that rogue judge's lawless, presumptuous, personal adoption of judicial tyranny.
– To allege otherwise is to assert that every judge is a sheep, not an official with the discretion, wisdom, and judgment to understand and apply the law that is, but is bound by law to follow the wolves, who would undermine and destroy the very Constitution they claim to uphold.
– To allege otherwise is to assert that every judge is bound by law to become as lawless as the lowest, most reprehensible, oath-breaking judge in the system.
– To allege otherwise is to assert that one public official, a rogue judge, can dictate to a free, democratic people and every other public official, bound by oath to defend and protect the Republic and its Constitution, and command the destruction of the very system meant to protect that people, that Republic, and that Constitution.
In other words, it is a proposition so absurd, so virulently destructive to the rule of law, that one can append the label "traitor" to anyone promoting it. Yet only the reformational judge will oppose it. The reformational judge uses all the power at his or her disposal to oppose such judges, for such judges use the Constitution to destroy the Constitution.
– Rogue judges take an oath to defend the Constitution from all enemies, foreign and domestic, yet they become the Constitution's enemy.
– Rogue judges pretend to follow and promote the Constitution as a "living" document only that they may kill it.
– Rogue judges write long, wordy opinions that mount up to the heavens in majestic language, yet they would use their opinions to pull God Himself from His throne, if they could just come up with the correct, scholarly wording for an opinion proposing it.
Yet, that proposition, my friends, sums up one of the core articles of faith of the present legal system of this country. Every judge, state and federal, must follow the precedent issued by a "higher" court, as if the judicial system were some type of military organization with a strict chain of command. And the highest court of the land, the US Supreme Court, has such power in its opinions that it could – by a vote of 5 to 4 – command the entire nullification of the US Constitution, as long as the opinion could be carefully written to conceal its effect, was "intellectually" defensible, and if a majority of the legal community agreed.
In other words, we are presently living under the rule of lawyers and judges. And not lawyers and judges bound by law, but lawyers and judges unbound from the law, asserting that change is all that matters. For them, no God has issued eternal decrees of right and justice. And no future generation can be bound by the words of men living over 200 years before, i.e., the framers of the Constitution. No law of man or God stops them. For them, only man given to change exists. His purpose? To change the law to fit his particular tastes at the time. And to them, the people are mere sheep, worthless for anything but for tricking into the belief that they actually live in a democratic republic buttressed by the "rule of law." Their vote is worthless, for they are ignorant sheep. No, bigoted, hateful sheep to whom the legal elite pronounce their law, their new morality, and their new religion – "Whatever We Say the Law Is, That's What It Is. If you don't agree, you're evil."
For some strange reason, the conservative judge doesn't think there exists an authority for undoing or reversing such perverse precedent. The liberal judge is all in favor of such change. But the reformational judge finds and adopts every means within his or her power to stop such destruction of the rule of law and calls out the underminers. The reformational judge may be just one, but that one could influence thousands. And if not in that judge's day, perhaps that judge can lay the foundation for a future generation to rise up and shake off the chains of tyranny and return to the rule of law. A return to truth and integrity in the judiciary.
Opinion | Gov. Ivey: This is our time, Alabama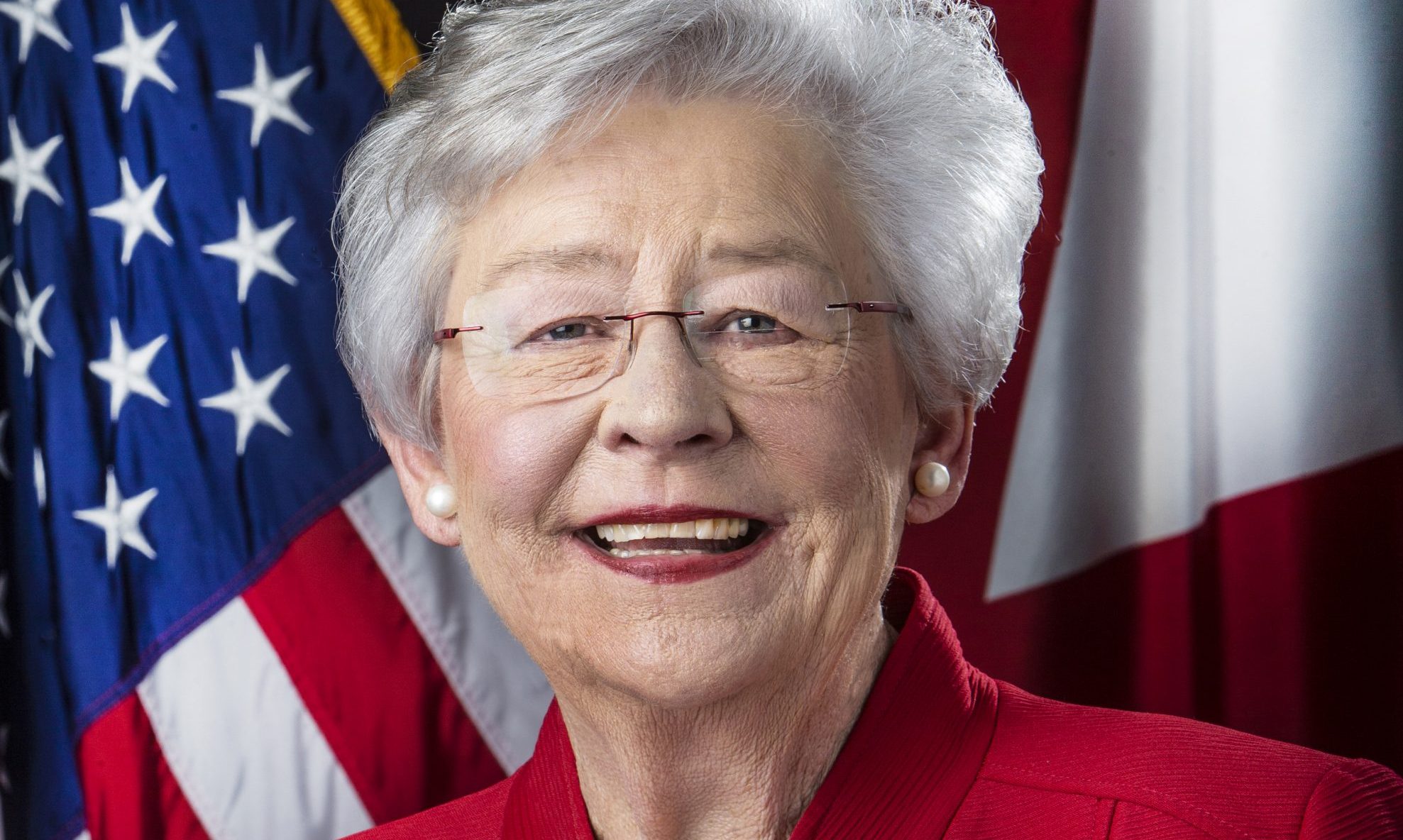 My fellow Alabamians:
In a few days, America will celebrate her 244th birthday. 
Traditionally, many towns and cities around the country light up the night with fireworks and music festivals. In 1776, John Adams predicted that Independence Day would be "celebrated by succeeding generations" with "pomp and circumstance…bonfires and illuminations."
However, largely because of COVID-19, this year's observance of our country's birth will likely be a bit more subdued than previous years. While unfortunate, this is certainly understandable.
Today – and very likely in the days that will follow – instead of talking about what unites us as one nation – other conversations will occur that are, quite frankly, a bit more difficult and challenging. 
My personal hope – and prayer – for this year's 4th of July is that the marvel of our great country – how we started, what we've had to overcome, what we've accomplished and where we are going – isn't lost on any of us.
We are all searching for "a more perfect union" during these trying and demanding days.
Over the past several weeks, our nation has been having one of those painful, yet overdue, discussions about the subject of race.
The mere mention of race often makes some people uncomfortable, even though it is a topic that has been around since the beginning of time.
Nationally, a conversation about race brings with it the opportunity where even friends can disagree on solutions; it also can be a catalyst to help total strangers find common ground and see things eye-to-eye with someone they previously did not even know.
Here in Alabama, conversations about race are often set against a backdrop of our state's long – and at times – ugly history on the subject.
No one can say that America's history hasn't had its own share of darkness, pain and suffering.
But with challenge always comes opportunity. 
For instance, Montgomery is both the birthplace of the Civil Rights Movement, as well as the cradle of the Confederacy. What a contrast for our Capital City.
The fact is our entire state has, in many ways, played a central role in the ever-evolving story of America and how our wonderful country has, itself, changed and progressed through the years.
Ever since the senseless death of George Floyd in Minneapolis, thousands of Alabamians – of all races, young and old – have taken to the streets of our largest cities and smallest towns in protest to demand change and to seek justice.
These frustrations are understandable. 
Change often comes too slowly for some and too quickly for others. As only the second female to be elected governor of our state in more than 200 years, I can attest to this. 
Most of us recognize that our views on issues such as race relations tend to grow out of our own background and experiences. But, fortunately, our views can change and broaden as we talk and learn from each other.
As a nation, we believe that all people are created equal in their own rights as citizens, but we also know that making this ideal a reality is still a challenge for us.
Even with the election of America's first African American president 12 years ago, racial, economic and social barriers continue to exist throughout our country. This just happens to be our time in history to ensure we are building on the progress of the past, as we take steps forward on what has proven to be a long, difficult journey.
Folks, the fact is we need to have real discussions – as an Alabama family. No one should be under the false illusion that simply renaming a building or pulling a monument down, in and of itself, will completely fix systemic discrimination.
Back in January, I invited a group of 65 prominent African American leaders – from all throughout Alabama – to meet with me in Montgomery to begin having a dialogue on issues that truly matter to our African American community in this state. This dedicated group – known as Alabama United – is helping to bring some very legitimate concerns and issues to the table for both conversation and action.
As an example, Alabama will continue to support law enforcement that is sensitive to the communities in which they serve. We have thousands of dedicated men and women who put their lives on the line to protect our state every single day. But we can – and must – make certain that our state's policies and procedures reflect the legitimate concerns that many citizens have about these important issues.
I am confident all these conversations – and hopefully many more – will lead to a host of inspirational ideas that will lead to a more informed debate and enactment of sound public policy. 
We must develop ways to advance all communities that lack access to good schools, jobs, and other opportunities. As governor, I will continue to make education and achieving a good job a priority – it distresses me that some of our rural areas and inner cities face some of the greatest challenges in education.
There are other critical issues that must be addressed, and I will continue to look for solutions along with you.
Everyone knows government cannot solve these problems alone. Some of the greatest solutions will come from private citizens as well as businesses, higher education, churches and foundations. Together, we can all be a part of supporting and building more inclusive communities.
In other words, solving these problems comes from leaning on the principles that make us who we are – our faith – which is embodied in the Golden Rule: "Do unto others as you would have them do unto you."
My beliefs on how to treat people were shaped in Wilcox County and my faith was developed at the Camden Baptist Church. 
The bible tells us over and over that our number one goal is to love God with all of one's heart and then to love our neighbor as we love our self. That is what I strive to do every day.
When anyone feels forgotten and marginalized, compassion compels us to embrace, assist and share in their suffering. We must not let race divide us. We must grow and advance together.
Being informed by our past, let us now carefully examine our future and work towards positive change. Together, we can envision an Alabama where all her people truly live up to the greatness within our grasp. We cannot change the past or erase our history… But we can build a future that values the worth of each and every citizen.
So, in closing, my hope and prayer for our country as we pause to celebrate America's 244th birthday, is that we make the most of this moment.
As for our state, let's make this a time to heal, to commit ourselves to finding consensus, not conflict, and to show the rest of the nation how far we have come, even as we have further to go. 
These first steps – just as we are beginning our third century as a state – may be our most important steps yet.
This is our time, Alabama. May God continue to bless each of you and the great state of Alabama.