Opinion | History may record Sen. Richard Shelby as Alabama's greatest senator

By Steve Flowers
Inside the Statehouse
A few months back the Jefferson County Republican Party honored our Senior U.S. Senator, Richard Shelby. It was held at The Club in Birmingham. The view from atop Red Mountain from this elegant club is spectacular, especially at night from the ballroom. The glass enclosure allows you to see the grandeur of the Birmingham skyline. As you glimpse at the scene you can see many of the buildings that are the heart of the University of Alabama/Birmingham.
As the tribute to Shelby began, I looked out over the night sky and caught a glimpse of the $70 million Shelby Biomedical Research building. I thought how appropriate that they were honoring a living legend in Alabama political history. Senator Shelby has been an integral part of the growth and expansion of UAB. The UAB Medical Complex and Research Center is now Jefferson County's premier economic engine and employer.
In fact, UAB and the Redstone Arsenal in Huntsville are Alabama's crown jewels now and for the future. It could be said that UAB and the Redstone Arsenal have flourished because of Richard Shelby and his prowess at bringing home the bacon to Alabama over the past 30 years.
In my book, "Six Decades of Colorful Alabama Political Stories," which was published several years ago, I have a chapter devoted to and entitled "Alabama's Three Greatest Senators." Two of those Senators served as a tandem in Washington during the 1940's, 50's and 60's. Lister Hill and John Sparkman were powerful and revered statesmen.
Hill, a Montgomerian, served in the U.S. Senate for 30 years from 1938 to 1968. He was a congressman from the second district for 12 years prior to going to the U.S. Senate during the FDR New Deal.
Prior to becoming a U.S. Senator, John Sparkman was a congressman for eight years from his native Tennessee Valley. When he retired in 1970, he had been in the Senate for 32 years – the record for an Alabama U.S. Senator.
Sparkman is the father of the Redstone Arsenal in Huntsville. In fact they ought to name Huntsville Sparkmanville. Lister Hill whose legacy was in health care was the Father of UAB.
Senator Shelby has sustained these two giant legacies. He has used his power and influence to fuel the continued growth of these two pivotal cogs in Alabama's economic engine. They are both reliant on Federal dollars which Shelby has supplied.
Hill and Sparkman were both University of Alabama graduates. Law school and undergraduate. They both were Student Government Presidents. Shelby was also a product of the University of Alabama. He was a Tuscaloosa lawyer prior to going to Congress in 1978. He had served eight years in the State Senate prior to his departure for Washington. He served eight years in Congress prior to being elected to the U.S. Senate in 1986.
He was reelected to his sixth six-year term last year. This time next year, he will surpass John Sparkman's 32 years in the Senate and will have the record for longevity in the U.S. Senate from Alabama. I would contend that Richard Shelby has eclipsed Hill and Sparkman in Alabama political history when it comes to power and influence in Washington.
Many times it is difficult to ascertain or recognize greatness when it is current. However, history will record that Richard Shelby would arguably be considered Alabama's greatest U. S. Senator.
John Sparkman chaired banking and had a legacy with housing Americans. Lister Hill authored the Hill-Burton Act which built hospitals all over America.
Richard Shelby has been Chairman of the Senate Banking Committee. He has been Chairman of the Senate Intelligence Committee. He is currently Chairman of the Senate Rules Committee.
Folks, what that means is that nothing becomes law in the United States or no budget or U.S. appropriation is approved without the consent of our Senior U.S. Senator.
Richard Shelby has reached a pinnacle of power never before seen in Alabama political history.
It really does not matter who is our Junior Senator. As long as we have Richard Shelby we do not need a second U.S. Senator.
See you next week.
Steve Flowers is Alabama's leading political columnist. His weekly column appears in over 60 Alabama newspapers. He served 16 years in the state legislature. Steve may be reached at www.steveflowers.us.
Print this piece
Opinion | Instead of fixing a school for military kids, how about just fixing the schools for all kids?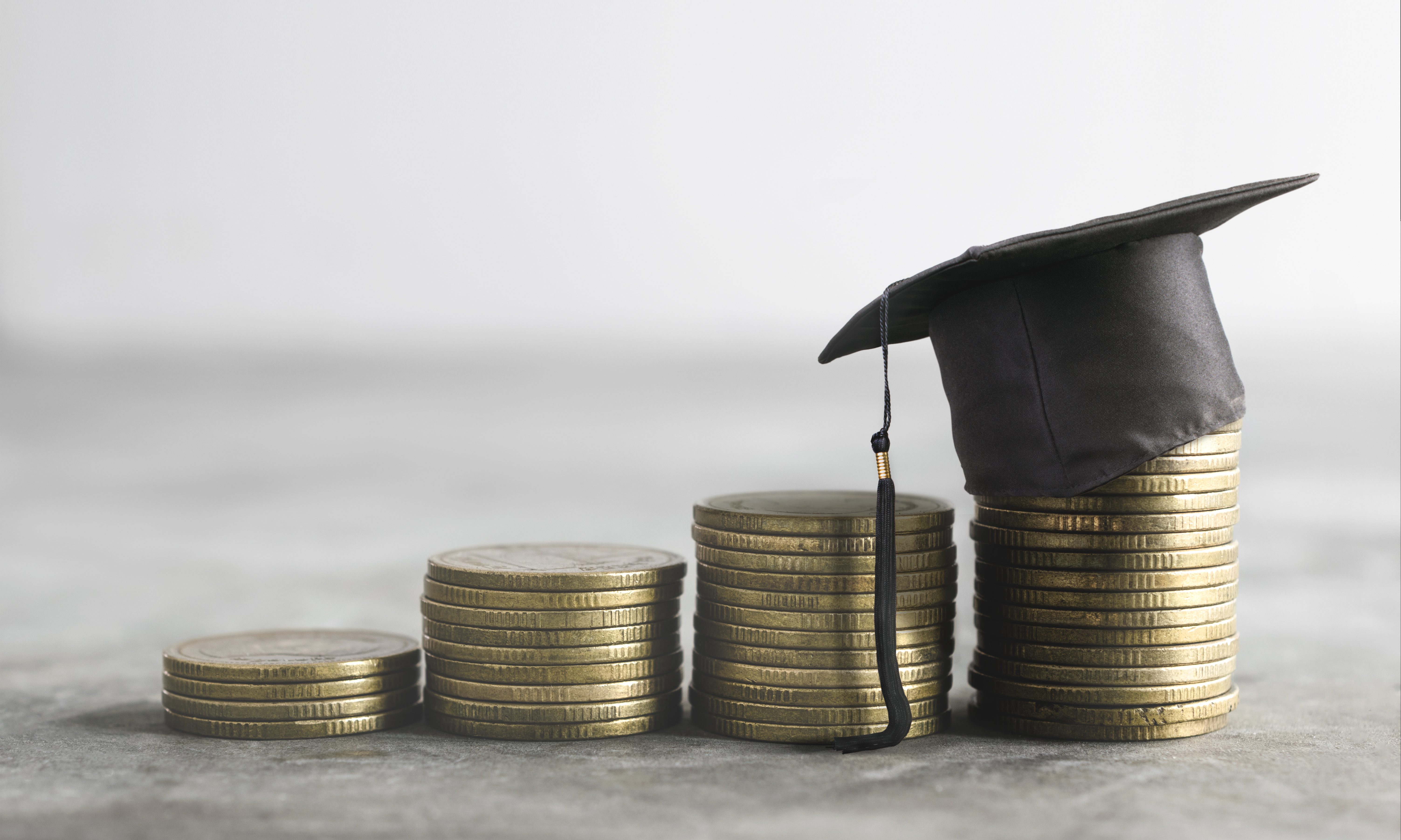 The education of police officers' kids isn't worth any extra effort. 
Same for the kids of nurses and firefighters. Ditto for the kids of preachers and social workers. 
No, in the eyes of the Republican-led Alabama Legislature, the children of this state get what they get and lawmakers aren't going to go out of their way to make sure any of them get a particularly good public education. 
Except, that is, for the kids of active duty military members stationed at bases in this state. 
They matter more. 
So much so that the Alabama Senate last week passed a bill that would create a special school to serve those kids — and only those kids. To provide those kids — and only those kids — with a quality education. 
An education better than the one available right now to the thousands of children who attend troubled school systems, such as the one in Montgomery. 
The charter school bill pushed by Sen. Will Barfoot at the request of Lt. Gov. Will Ainsworth carves out a narrow exception in the Alabama Charter School law, and it gives the right to start a charter school located at or near a military base — a school that will be populated almost exclusively (and in some cases, absolutely exclusively) by the kids of military members. 
The explanation for this bill from Barfoot was surprisingly straightforward. On Tuesday, Ainsworth's office sent information packets around to House members to explain the necessity of the bill. 
In each case, the explanation was essentially this: the Maxwell Air Force Base folks don't like the schools in Montgomery and it's costing the state additional federal dollars because top-level personnel and programs don't want to be in Montgomery. 
And in what has to be the most Alabama response to a public education problem, the solution our lawmakers came up with was to suck millions of dollars out of the budget of the State Education Department budget and hundreds of thousands out of the budget of a struggling district and use it to build a special school that will provide a better level of education to a small group of kids simply because it might generate more federal tax dollars. 
And because having your name attached to a bill that supposedly aids the military looks good, so long as no one thinks about it too hard. 
But in the meantime, as this special school is being built, the hardworking, good people of Montgomery — some of them veterans and Reservists themselves — are left with a school district that is so recognizably bad that the Legislature is about to build a special school to accommodate these kids. 
Seriously, wrap your head around that. 
Look, this will come as a shock to many people, but I like Will Ainsworth. While we disagree on many, many things, I think he's a genuine person who believes he's helping people. 
The problem is that he is too often surrounded by conservatives who think every issue can be solved with a bumper sticker slogan and screaming "free market!" And who too often worry too much about the political optics and too little about the real life effects. 
And Montgomery Public Schools is as real life as it gets.
Right now, there are nearly 30,000 kids in that system. And they need some real, actual help — not the window dressing, money pit BS they've been handed so far through LEAD Academy and the other destined-for-doom charters. And they sure as hell don't need a special charter for military kids to remind them that the school system they attend isn't good enough for the out-of-towners. 
Stop with the facade and fix the school system. 
You people literally have the power and the money to do this. Given the rollbacks of tenure laws and the passage of charter school laws and the Accountability Act, there is nothing that can't be done. 
Listen to your colleagues on the other side, who took tours recently of charter schools in other states — charters that work with underprivileged students and that have remarkable success rates. Hell, visit those charters yourself. Or, even better, visit some states that have high performing public schools in high poverty areas, and steal their ideas. 
But the one thing you cannot do is leave children behind. Whatever your solution, it cannot exclude some segment of the population. It cannot sacrifice this many to save that many. 
That sort of illogical thinking is what landed Montgomery — and many other areas of the state — in their current predicaments. Carving out narrow pathways for a handful of students has never, ever worked. 
Let's stop trying it.
Print this piece