Knight v. Burkette: A near riot, unpaid bills and a campaign manager calls it quits in the District 26 race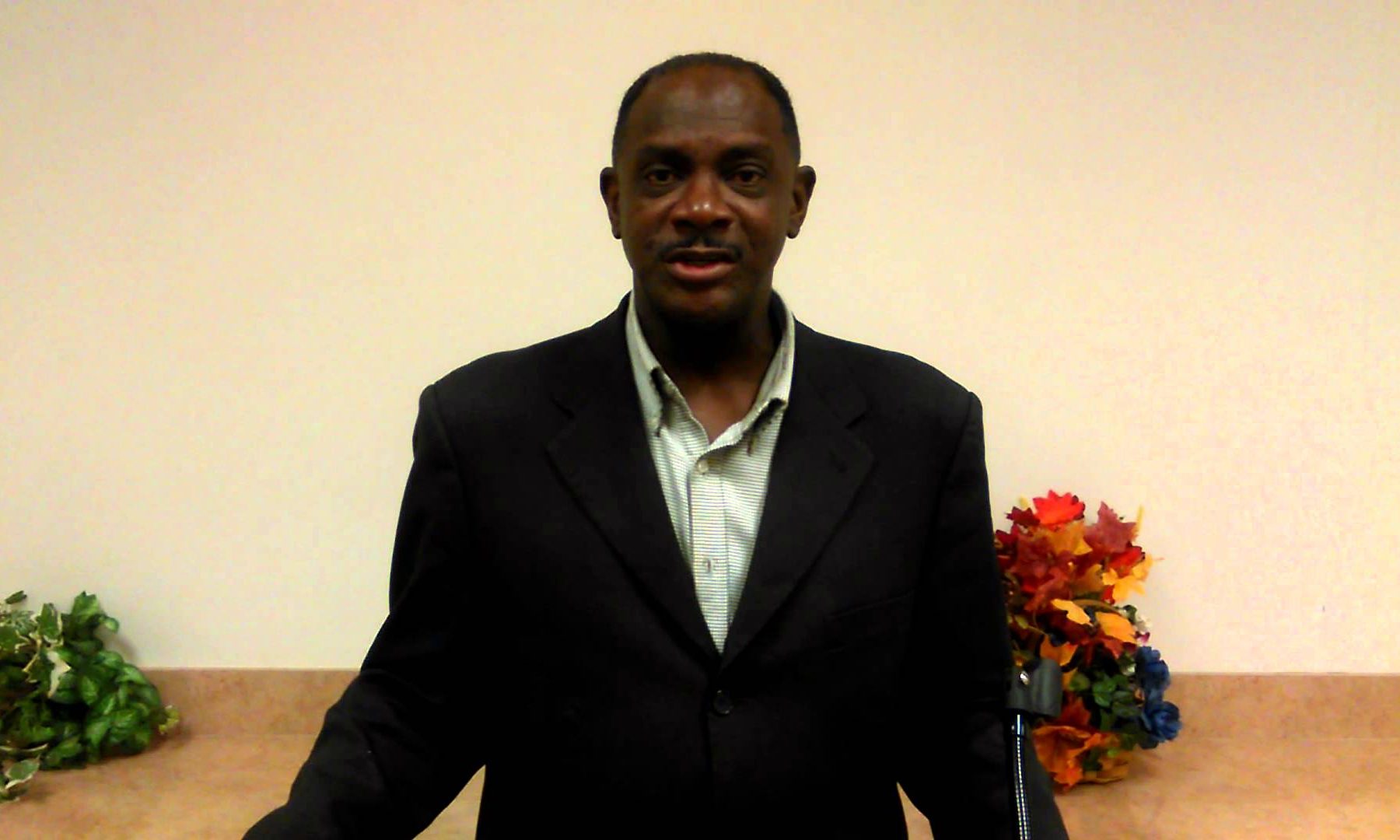 By Josh Moon
Alabama Political Reporter
By almost all measures, the evening of Dec. 12 should have been a happy one for the David Burkette Campaign.
While the Montgomery City Councilman didn't win his bid for the Senate District 26 seat, he had pulled off a surprising second-place finish and forced an even more surprising runoff with longtime state Rep. John Knight. Burkette had even managed to beat fellow councilman Fred Bell, who had the backing of the state's Democratic Conference and was better funded.
But instead of jubilation, back at Burkette's campaign headquarters, there was anger.
"It was basically a riot at campaign headquarters," said Bishop Roosevelt Crawford, who was managing Burkette's campaign at the time.
According to Crawford and two other sources, poll workers hired by Burkette's campaign had arrived at the headquarters to receive their pay for the day's work. Only, there was no money. And no Burkette.
After receiving the call, Crawford said he went to the headquarters, where he found "an angry mob" outside and Burkette holed up in an RV, watching election results and ignoring the commotion out front. When he asked Burkette about paying the workers, Crawford said Burkette told him he wasn't paying because, "I didn't hire any of those people."
"I couldn't believe what I was hearing," Crawford said. "I said to him, 'David, the campaign hired them. It's your campaign. That means you hired them.'
"Those people were hot! And rightfully so. They were promised money, worked all day and then weren't being paid. I don't know anyone who wouldn't be mad about it."
To settle the matter, Crawford said he and Jimmie "Deacon" McFarland, who was helping manage the campaign's finances, went into their own pockets and used their personal money to pay the workers half of what they were owed.
And that, Crawford said, was a microcosm of his time working on the Burkette campaign — a job that left him frustrated, embarrassed and now dealing with creditors left unpaid by the cash-strapped campaign. It's also a fascinating peek inside the less-than-glamorous world of legislative races, where money is tight, the rules are often loosely interpreted and the bills are sometimes left unpaid.
Attempts to reach Burkette on Wednesday were unsuccessful. A message left on his cell phone was not returned.
"It was just chaotic," Crawford said.
The final straw came three weeks ago, after weeks of attempting to get Burkette to meet with him and the rest of the campaign's executive committee — meetings that Crawford said Burkette blew off three separate times — Crawford said Burkette stormed into a meeting, angry over a disagreement about finances, and began cursing and calling people names.
That disagreement stemmed from a request from Burkette to add another person, a woman who was serving as the campaign's recording secretary, to the campaign's checking account. Crawford said he McFarland were against the idea, and when the bank manager called to ask them to OK it, they declined.
"I can take criticism and all, but you aren't going to come into a room cursing and calling me stupid," Crawford said. "I won't have that."
Crawford said he felt like the insults stemmed from Burkette's overall frustration with the campaign's finances and his inability to raise and manage money.  
With less than a month to go before his runoff election against Knight, campaign finance records show Burkette's account has less than $2,000 and most of that total is from in-kind contributions, not actual cash. The campaign finished $638 in the hole in December.
Crawford said the debt was actually higher, because the campaign had racked up debt that Burkette was refusing to pay.
"David asked me to find someone to design a website, so I did — a person I know who designed a website for us on a discount, because we didn't have much money," Crawford said. "Now it's time to pay and David's saying he didn't hire these people so it's not his responsibility. I just received the second invoice for the website design — nearly $4,000. I'm not paying these invoices."
Crawford said Burkette was told by the head of the Alabama Democratic Conference, Joe Reed, that ADC would take care of the campaign's debt when it officially endorsed Burkette — an endorsement that left many wondering why the ADC would pick an obvious underdog with massive fundraising issues over a multi-term state representative, in Knight, who is well financed and respected within the party.
The endorsement is less about what's best for the party or voters and much more about Reed's personal animosity towards Knight.
For what it's worth, the ADC doesn't appear to be investing much in the race.
"I don't know Joe Reed personally, I just know what David told me — that he was promised by (Reed) that the campaign debt would be settled," Crawford said. "That's what he said after we picked up the ADC endorsement. But there was always a reason why it wasn't. There was no money given to the campaign (by ADC) before I left.
"The only money I was aware of was one day David told me that he had met with Reed and that Reed had given him $500 for his personal use. That's how David described it."
The only donation from ADC noted in Burkette's campaign finance reports was a $1,108 donation of in-kind services on Jan. 23.  
Despite all of the problems, Crawford said he still believes Burkette is a good person with good intentions, just not the best political candidate.
"David can't manage money, to say the least," Crawford said. "This was my first time as a campaign manager, so I wanted to do everything by the book, very ethical. That's not the way David wanted to handle things. It just wasn't a good fit."
House passes General Fund Budget
By Brandon Moseley
Alabama Political Reporter
The Alabama House of Representatives passed the state General Fund Budget on Tuesday.
The General Fund Budget for the 2019 fiscal year is Senate Bill 178. It is sponsored by Sen. Trip Pittman, R-Montrose. State Rep. Steve Clouse, R-Ozark, carried the budget on the House floor. Clouse chairs the House Ways and Means General Fund Committee.
Clouse said, "Last year we monetized the BP settlement money and held over $97 million to this year."
Clouse said that the state is still trying to come up with a solution to the federal lawsuit over the state prisons. The Governor's Office has made some progress after she took over from Gov. Robert Bentley. The supplemental we just passed added $30 million to prisons.
The budget adds $50 million to the Department of Corrections.
Clouse said that the budget increased the money for prisons by $55,680,000 and includes $4.8 million to buy the privately-owned prison facility in Perry County.
Clouse said that the budget raises funding for the judicial system and raises the appropriation for the Forensic Sciences to $11.7 million.
The House passed a committee substitute so the Senate is either going to have to concur with the changes made by the House or a conference committee will have to be appointed. Clouse told reporters that he hoped that it did not have to go to conference.
Clouse said that the budget had added $860,000 to hire more Juvenile Probation Officers. After talking to officials with the court system that was cut in half in the amendment. The amendment also includes some wording the arbiters in the court lawsuit think we need.
The state General Fund Budget, SB178, passed 98-1.
Both budgets have now passed the Alabama House of Representatives.
The 2019 fiscal year begins on Oct. 1, 2018.
In addition to the SGF, the House also passed a supplemental appropriation for the current 2018 budget year. SB175 is also sponsored by Pittman and was carried by Clouse on the floor of the House.
SB175 includes $30 million in additional 2018 money for the Department of Corrections. The Departmental Emergency Fund, the Examiners of Public Accounts, the Insurance Department and Forensic Sciences received additional money.
Clouse said, "We knew dealing with the federal lawsuit was going to be expensive. We are adding $80 million to the Department of Corrections."
State Representative Johnny Mack Morrow, R-Red Bay, said that state Department of Forensics was cut from $14 million to $9 million. "Why are we adding money for DA and courts if we don't have money for forensics to provide evidence? if there is any agency in law enforcement or the court system that should be funded it is Forensics."
The supplemental 2018 appropriation passed 80 to 1.
The House also passed SB203. It was sponsored by Pittman and was carried in the House by State Rep. Ken Johnson, R-Moulton. It raises securities and registration fees for agents and investment advisors. It increases the filing fees for certain management investment companies. Johnson said that those fees had not been adjusted since 2009.
The House also passed SB176, which is an annual appropriation for the Coalition Against Domestic Violence. The bill requires that the agency have an operations plan, audited financial statement, and quarterly and end of year reports. SB176 is sponsored by Pittman and was carried on the House floor by State Rep. Elaine Beech, D-Chatham.
The House passed Senate Bill 185 which gives state employees a cost of living increase in the 2019 budget beginning on October 1. It was sponsored by Sen. Clyde Chambliss, R-Prattville and was being carried on the House floor by state Rep. Dimitri Polizos, R-Montgomery.
Polizos said that this was the first raise for non-education state employees in nine years. It is a 3 percent raise.
SB185 passed 101-0.
Senate Bill 215 gives retired state employees a one time bonus check. SB215 is sponsored by Senator Gerald Dial, R-Lineville, and was carried on the House floor by state Rep. Kerry Rich, R-Guntersville.
Rich said that retired employees will get a bonus $1  for every month that they worked for the state. For employees who retired with 25 years of service that will be a $300 one time bonus. A 20-year retiree would get $240 and a 35-year employee would get $420.
SB215 passed the House 87-0.
The House passed Senate Bill 231, which is the appropriation bill increase amount to the Emergency Forest Fire and Insect and Disease Fund. SB231 is sponsored by Sen. Steve Livingston, R-Scottsboro, and was carried on the House floor by state Rep. Kyle South, R-Fayette.
State Rep. Elaine Beech, D-Chathom, said, "Thank you for bringing this bill my district is full of trees and you never know when a forest fire will hit.
SB231 passed 87-2.
The state of Alabama is unique among the states in that most of the money is earmarked for specific purposes allowing the Legislature little year-to-year flexibility in moving funds around.
The SGF includes appropriations for the Alabama Medicaid Agency, the courts, the Alabama Law Enforcement Agency, the Alabama Department of Corrections, mental health, and most state agencies that are no education related. The Alabama Department of Transportation gets their funding mostly from state fuel taxes.
The Legislature also gives ALEA a portion of the gas taxes. K-12 education, the two year college system, and all the universities get their state support from the education trust fund (ETF) budget. There are also billions of dollars in revenue that are earmarked for a variety of purposes that does not show up in the SGF or ETF budgets.
Examples of that include the Public Service Commission, which collects utility taxes from the industries that it regulates. The PSC is supported entirely by its own revenue streams and contributes $13 million to the SGF. The Secretary of State's Office is entirely funded by its corporate filing and other fees and gets no SGF appropriation.
Clouse warned reporters that part of the reason this budget had so much money was due to the BP oil spill settlement that provided money for the 2018 budget and $97 million for the 2019 budget. Clouse said they elected to make a $13 million repayment to the Alabama Trust fund that was not due until 2020 but that is all that was held over for 2020.
Clouse predicted that the Legislature will have to make some hard decisions about revenue in next year's session.