Opinion | The importance of civil asset forfeiture

By Brian McVeigh and Dave Sutton
The Alabama Legislature is considering legislation that would change the way civil asset forfeitures are handled in Alabama. While well-meaning, some of the proposed changes would essentially gut what is an effective crime-fighting tool while making it easier for drug dealers and other criminals to hang on to their ill-gotten gains. The result would be more crime.
Unfortunately, several special interest groups have pushed a narrative that law enforcement – police, sheriffs and other authorities – are using civil asset forfeiture to unfairly take money and property from innocent Alabamians.
That narrative is false. Law enforcement uses civil asset forfeiture only to go after criminals, and state law already guarantees a process that is clear and fair for any person to challenge forfeiture in court. State law also provides built-in safeguards that protect the property of those who have committed no crime.
What is civil asset forfeiture and why is it necessary?
First and foremost, civil asset forfeiture is a crime-fighting tool. It is used to both deprive criminals of the ill-gotten gains of crimes like drug-dealing and attack the means by which these crimes are committed.
Consider, for example, money seized in a drug raid. Drug dealers trade in cash. Not only do dealers sell their drugs for cash, they also use this cash to buy drugs from their suppliers. Taking just a few thousand dollars in drug money off the street means there is less money to buy drugs and, thus, less drugs being sold.
But it is also important to prevent criminals from enjoying the fruits of their crime. We know drug money as well as cash derived from the sale of stolen goods are used to buy vehicles, guns, houses, jewelry and other items. It makes no sense to allow those who traffic in crime to keep the proceeds of their crimes. That would reward criminality.
It is critical that civil asset forfeiture remains a staple in the crime-fighting toolbox.
Here are some important facts to keep in mind.
Law enforcement and prosecutors can't go after property unless it can be shown it was used in a crime, was gained through criminal action or bought with the proceeds of a crime. Alabama law lays out a clear process that prosecutors must follow in going after a criminal's assets and an easy process for people to challenge the forfeiture.
More important, no asset can be forfeited in state court without the approval of a judge who weighs evidence both for and against forfeiture. Even in cases in which the property owner doesn't contest the forfeiture, a judge must still sign off on it. These proceedings begin with public document filings in circuit court and are disposed of in an open and public forum, with all proceeds subject to audit.
In fact, the procedures used in civil forfeitures are the same as those used in every civil lawsuit filed in Alabama. If there is something fundamentally wrong with the way we handle civil forfeitures, then there is also something fundamentally wrong with the way all lawsuits are handled.
Two changes to the state's civil forfeiture law are especially concerning to DAs and law enforcement. One would allow forfeiture only if there is a criminal conviction; the other would require that any proceeds from forfeitures go to the state's General Fund rather than local law enforcement. Though these changes may sound good, they would hurt public safety and make civil forfeiture less fair.
Requiring criminal convictions would result in more criminal charges filed and more people going to prison for lesser crimes. Consider pretrial diversion programs, such as drug court, for example. These programs allow people arrested for nonviolent crimes, including some drug charges, to go into treatment and other programs that keep them out of prison. Participants in these programs are not convicted of a crime, so under the proposed change, the only way to deprive them of their ill-gotten gains would be to prosecute them.
Meanwhile, sending the proceeds of forfeiture to the state's General Fund would result in fewer busts of drug and stolen property rings. What incentive would local police and sheriffs have to invest manpower, resources and time in these operations if they don't receive proceeds to cover their costs?
Prosecutors and law enforcement take issue with other parts of the proposed legislation. Alabama passed meaningful asset forfeiture reform in 2014 that strengthened safeguards and built on existing due process protections for criminal defendants, innocent owners and bona fide lienholders. We are always willing to work with lawmakers to strengthen Alabama's laws to fight crime and protect our citizens.
Calhoun County District Attorney Brian McVeigh is president of the Alabama District Attorneys Association. Coffee County Sheriff Dave Sutton is president of the Alabama Sheriffs Association.
Opinion | Auburn Student Center named for Harold Melton, first Auburn SGA president of color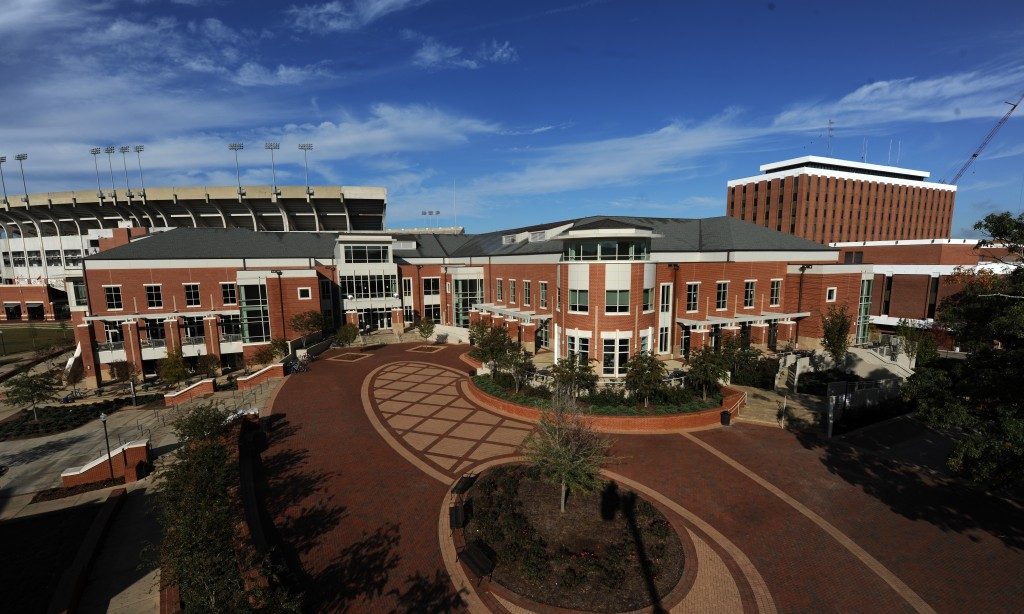 The year 1987 was a quiet one for elections across America but not at Auburn. That was the year Harold Melton, a student in international studies and Spanish, launched and won a campaign to become the first African American president of the Auburn Student Government Association, winning with more than 65 percent of the vote.
This was just the first of many important roles Harold Melton would play at Auburn and in an extraordinarily successful legal career in his home state of Georgia, where his colleagues on the Georgia Supreme Court elected him as chief justice.
Last week, the Auburn Board of Trustees unanimously named the Auburn student center for Justice Melton, the first building on campus that honors a person of color. The decision was reached as part of a larger effort to demonstrate Auburn's commitment to diversity and inclusion.
In June, Auburn named two task forces to study diversity and inclusion issues. We co-chair the task force for the Auburn Board with our work taking place concurrently with that of a campus-based task force organized by President Jay Gogue. Other members of the Board task force are retired Army general Lloyd Austin, bank president Bob Dumas, former principal and educator Sarah B. Newton and Alabama Power executive Quentin P. Riggins.
These groups are embarking on a process that offers all Auburn stakeholders a voice, seeking input from students, faculty, staff, alumni, elected officials and more. It will include a fact-based review of Auburn's past and present, and we will provide specific recommendations for the future.
We are committed to making real progress based on solid facts. Unlike other universities in the state, Auburn has a presence in all 67 counties through the Alabama Cooperative Extension System. Our review has included not only our campuses in Auburn and Montgomery but all properties across our state. To date, we have found no monuments or statues recognizing the history that has divided our country. We will continue our fact-finding mission with input from the academic and research community.
Our university and leadership are committed to doing the right thing, for the right reasons, at the right time. We believe now is the right time, and we are already seeing results.
In addition to naming the student center for the Honorable Harold Melton, we have taken steps to highlight the significant role played by Harold Franklin, the student who integrated Auburn. We are working to enhance the historical marker that pays tribute to Mr. Franklin, and we are raising its visibility in campus tours as we pay homage to his contributions as our first African American student. Last month, we awarded Mr. Franklin, now 86 and with a Ph.D., a long-overdue master's degree for the studies he completed at Auburn so many years ago.
We likewise endorsed a student-led initiative creating the National Pan-Hellenic Council Legacy Plaza, which will recognize the contributions of Black Greek organizations and African American culture on our campus.
In the coming months, Auburn men and women will work together to promote inclusion to further enhance our student experience and build on our strength through diversity. The results of this work will be seen and felt throughout the institution in how we recruit our students, provide scholarships and other financial support and ensure a culture of inclusion in all walks of university life.
Our goal is to identify and implement substantive steps that will make a real difference at Auburn, impact our communities and stand the test of time.
Naming the student center for Justice Melton is but one example. In response to this decision, he said, "Auburn University has already given me everything I ever could have hoped for in a university and more. This honor is beyond my furthest imagination."
Our job as leaders at Auburn is more than honoring the Harold Meltons and Harold Franklins who played a significant role in the history of our university. It is also to create an inclusive environment that serves our student body and to establish a lasting legacy where all members of the Auburn Family reach their fullest potential in their careers and in life.