Opinion | Transparency and accountability in Congress

By U.S. Rep. Bradley Byrne
Last year, the country was shocked to learn terrible stories of sexual harassment taking place in the halls of Congress. The stories themselves were horrific, but even worse was the fact that some Members of Congress used taxpayer money to pay settlements.
Prior to coming to Congress, I worked for thirty years as a labor and employment attorney in Alabama, so I have a background in these issues. I advised clients on how to prevent sexual harassment and how to navigate the process if a harassment claim was made.
Quite frankly, I was shocked to see how complicated the Congressional process for handling sexual harassment and other employment law claims was. Even worse, I was flabbergasted to learn that Members of Congress were able to use taxpayer money to pay the settlements and the information was held secret from the American people.
The process was so fundamentally different from how businesses in the private sector have handled sexual harassment and other employment law claims for decades. It just did not make sense.
Congress should not have special perks or benefits that other Americans don't have. So, I reached out to the House Administration Committee and some of my colleagues to work on legislation to fix the problem and ensure a fair and transparent process.
I worked hand-in-hand with a number of my colleagues from the other side of the aisle to solve the problems and bring the Congressional workplace into the 21st Century.
One of my biggest partners in the effort was Congresswoman Jackie Speier. We had a conservative, Republican congressman from Alabama working to solve the problem with a liberal, Democrat congresswoman from California. It was a truly bipartisan effort.
The bill makes numerous reforms to the process of handing harassment and other employment law claims, and you may be surprised at just how commonsense many of the changes are.
Most important, the bill ensures that Members of Congress, not taxpayers, are responsible for paying out sexual harassment settlements. No longer will a congressman be able to use taxpayer money to settle a harassment claim.
Eqaully important, the bill increases transparency by requiring that basic information about any sexual harassment or other claims be made public so the American people are fully aware of what is happening in Congress. The American people should know about such claims and settlements related to their elected officials.
The current process for settling a claim is overly complicated and tends to unfairly favor the accused. Our bill creates a fairer and simpler process for employees to file an employment law claim and for the claim to be resolved. The bill creates an office of employee advocacy to ensure staff has access to legal counsel, just as congressmen are provided. The process is also simplified to make the claims process smoother, faster and fairer.
The bill also paves the way for every Congressional office to have a clearly defined anti-harassment and anti-discrimination policy, and all Members of Congress and staff will be required to take part in anti-harassment training. These reforms alone will result in greater awareness.
Finally, our plan prohibits Members of Congress from engaging in a sexual relationship with any staff member under their supervision and makes clear that sexual harassment is a violation of the Code of Official Conduct and will not be tolerated.
At the end of the day, our effort is all about ensuring Members of Congress are held accountable and do not get any special benefits or exceptions. I am proud to have helped craft this landmark, bipartisan legislation, and I will continue working to ensure transparency in our government.
Print this piece
Opinion | Alabama's economic boom should be heard and felt across the state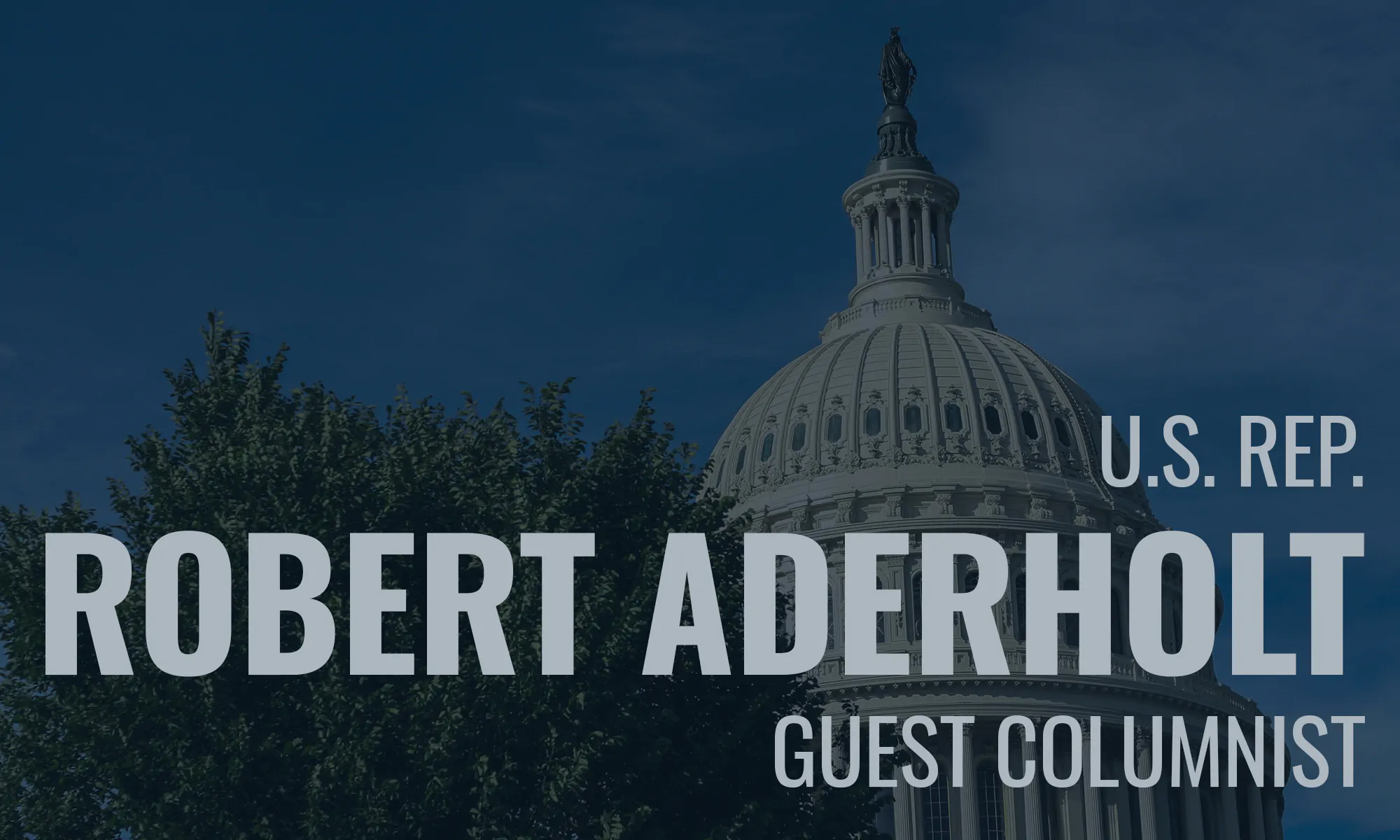 When I was growing up in Haleyville, I can remember people in July and August saying, "it's hotter'n blue blazes outside."  Well, you could certainly describe America and Alabama's current economic boom as being "hotter'n blue blazes."  Alabama's economy is scorching hot, with the lowest unemployment numbers in our state's history.  One county economic development director told me that "if you want a job, you can find one right now."
​I don't doubt that's true, but unfortunately it also depends on what part of the state you live in.   If you are willing and able to drive a couple of hours to and from work, then you certainly have many more options.  Our Defense and Space industries are experiencing tremendous growth. Agriculture is booming. Alabama is the nation's second largest producer of poultry – and that's a good thing.
But we can do even better. A lot of people can't commute long distances every day to reach good jobs, so we've got bring the jobs to them. I believe we can bring high paying, quality jobs to every corner of the 4th District and Alabama and rural America as a whole.  We need to rebuild our essential manufacturing base – and that's something that President Trump has focused on.
And to build upon that, we must prioritize building up our infrastructure.  We must expand high speed internet to every square mile of the 4th District and North Alabama.  We must protect rural hospitals and clinics to make sure people everywhere have access to high quality healthcare. And we must ensure we have a highly trained work force with the skills employers are looking for.
During a recent visit to a locally owned business in Muscle Shoals, Alabama, I was told they have jobs available, but they can't find candidates who can pass a drug test.  This is why I worked in Congress to allocate more than a billion dollars to fight the opioid epidemic.  A highly skilled workforce is essential, but we also need a workforce that isn't dependent on illegal substances to get though the day.  Lack of employment and dependency on drugs is an evil and all-consuming cycle.  We can break that cycle.
We also need to make sure our trade policies are based on common sense.  We want to increase trade by eliminating unfair foreign trade policies.  President Trump did that in the U.S.- Mexico- Canadian (USMCA) trade deal, which opens more markets for American products and helps make America more competitive.  That makes a big difference for our farmers, manufacturers, businesses and for consumers.  We'll have more opportunities for common-sense trade deals in the coming years.
​It's also time for us to stop associating social status and class on whether someone has a four-year college degree.  Trust me, I know many people who have bachelors and master's degrees that aren't worth the paper they're written on.  And at the same time, I've heard of people who have two-year welding degrees from colleges like Wallace State who are making money we normally associate with a doctor.
Two-year associate degrees and high school vocational classes are just as valuable to our economic wellbeing than an economics degree from Harvard.  If someone aspires to achieve a four-year degree, that's great, but they should never be celebrated more than the person who decides to open his own plumbing business.  This is why I'm so supportive of our state's two-year college system and our vocational schools.
​Alabama has so much economic potential.  I hope you will join me in making sure we see this economic expansion continues in places like Huntsville, but also expands into places like Lamar, DeKalb and Fayette counties.  There's no reason we shouldn't all be able to take part in how hot the Alabama economy is right now.   As we also used to say in Haleyville, it's 100 degrees in the shade!
Print this piece