Opinion | Inside the State House: The Capitol Press Corps

By Steve Flowers
Inside the State House
I have written about the legendary capitol reporters who use to cover Goat Hill. There was Bob Ingram of the Montgomery Advertiser, Al Fox of the Birmingham News, Hugh Sparrow of the Birmingham News, Rex Thomas of the Associated Press, Don Martin of UPI and Clarke Stallworth of the Birmingham Post Herald. A young cub reporter named Jim Bennett joined the Post Herald in 1961 and later had a distinguished career in Public Service. None of these legends is any longer with us.
Today's capitol press corps also works hard, they stick with "just the facts" by conscientious research of their stories and leave out the speculations, "what-ifs", opinion and political slants.
The men and women I knew in the Montgomery press corps then and today, may have personal views, but they all were and are vigilant in their work as professional journalists. They defended the freedom of the press and the right of the public to know the facts and events of public officials, their decisions and actions that will impact education, taxes and the economy.
Over the last few years, an ongoing debate has emerged as to whether reporting on political news is still just the responsibility of professional journalists and whether online bloggers can also be a trusted source of news reporting.
The contemporary capitol press corps, like their colleagues of a bygone era, work hard to meet their deadlines. These professional reporters put in long hours by getting evenhanded quotes, verify pertinent facts and simply report an issue, controversy, or an event in an evenhanded way.
Online bloggers will do the same but add twists of innuendo, supposed behind the scenes reasons, and anonymous inferences. Often the online 'journalists' story will present a story but give contorted extraneous, often incendiary, perspectives which have no basis in reality.
Some suggest this is done to enhance the number of online "clicks", make the story more salacious, attack someone's reputation either directly or indirectly, make it cynical and infer insider deals and corruption – and you will get your clicks!
In many cases, stories are published by journalists only to be later "reinterpreted" by online bloggers with an editorial or political agenda.
Because of the cynicism and negativity that this new 24/7 online blogging creates, I have heard of many good men and women who would otherwise wish to give back to their communities by serving in public office essentially say – no thanks! They have spent a lifetime building up a good reputation in their communities and businesses. They cannot imagine where a pseudo-journalist, who is trying to build their reputation by the number of online clicks they get, can get away with attacking someone's reputation in such a careless way.
We must make sure that individuals get the news and information they need to be informed, responsible citizens. Those sources can be from journalists, bloggers, and other digital platforms.
Let's be vigilant about the freedom of press whether it is old fashion, hard-nosed journalism or 24/7 blogging. However, let's also clearly delineate whether it is political opinion and gotcha stories whose sole purpose is to tarnish reputations and add to further public alienation from politics and cynicism. Opinions are great and important to public discourse but see them for what they are – opinions of one – do not try to mask those as 'facts'.
Recently, the Alabama Political Reporter brought the documentary, "Atticus and the Architect", to the Davis Theatre in Montgomery. A packed house watched the story of former governor, Don Siegelman's persecution. The film left no doubt that Siegelman was prosecuted for political reasons.
Siegelman spent close to ten years in prison, unduly. It is one of the saddest stories I have witnessed in my lifetime of following Alabama politics. The travesty has not gone unnoticed by young potential leaders in the state.
I have the opportunity to get to know some brilliant, young Alabamians in my University classes on Alabama and Southern politics. Many of them are political science and prelaw majors. I will inquire as to whether they are interested in pursuing a political career. Most will tell me that they would never seek political office, not even a judgeship. Invariably, they will point to the Siegelman prosecution as one of their reasons for not being a part of the political process. They realize that their lives could be ruined by political persecution.
See you next week.
Steve Flowers is Alabama's leading political columnist. His weekly column appears in over 60 Alabama newspapers. He served 16 years in the state legislature. Steve may be reached at www.steveflowers.us.
Print this piece
Opinion | Instead of fixing a school for military kids, how about just fixing the schools for all kids?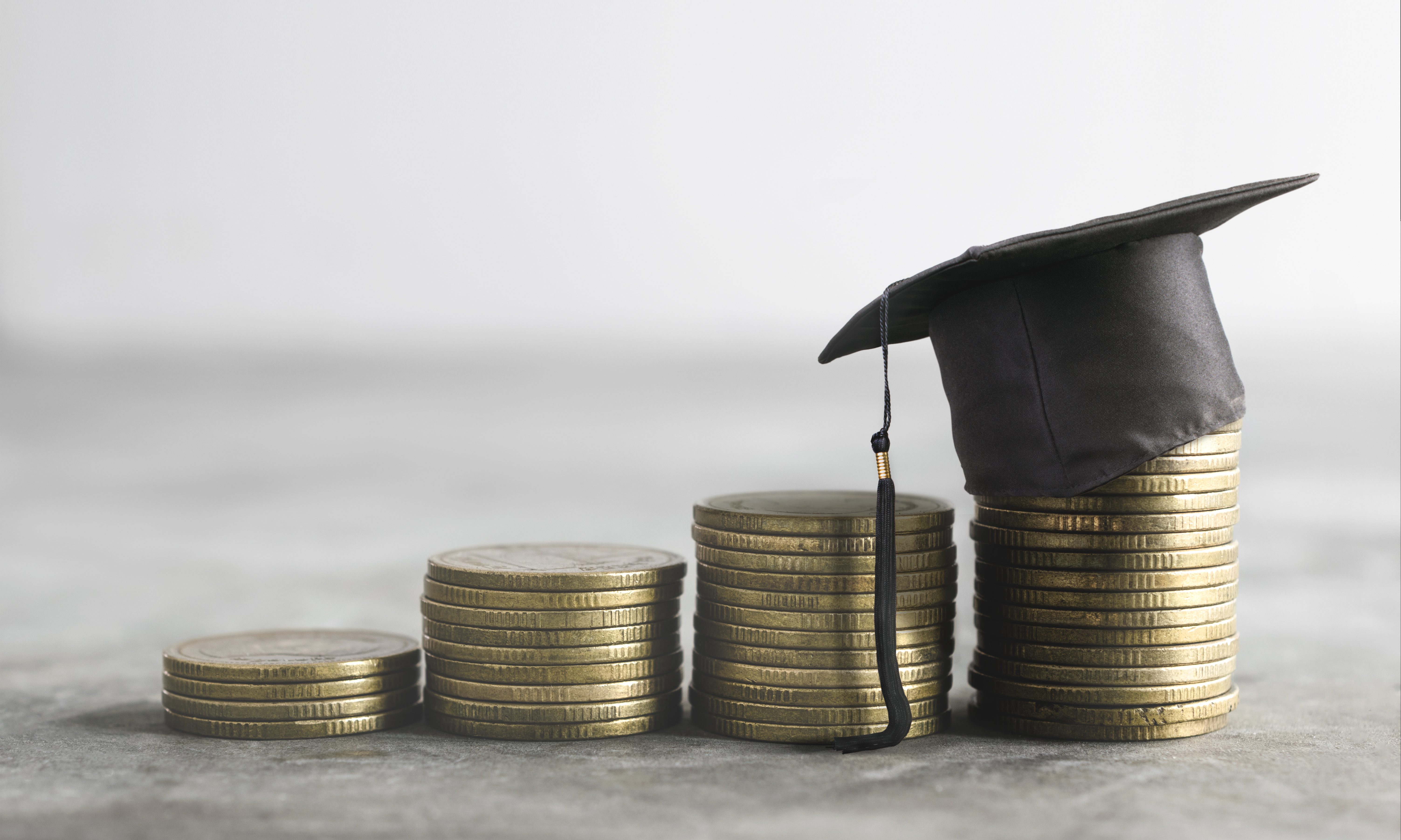 The education of police officers' kids isn't worth any extra effort. 
Same for the kids of nurses and firefighters. Ditto for the kids of preachers and social workers. 
No, in the eyes of the Republican-led Alabama Legislature, the children of this state get what they get and lawmakers aren't going to go out of their way to make sure any of them get a particularly good public education. 
Except, that is, for the kids of active duty military members stationed at bases in this state. 
They matter more. 
So much so that the Alabama Senate last week passed a bill that would create a special school to serve those kids — and only those kids. To provide those kids — and only those kids — with a quality education. 
An education better than the one available right now to the thousands of children who attend troubled school systems, such as the one in Montgomery. 
The charter school bill pushed by Sen. Will Barfoot at the request of Lt. Gov. Will Ainsworth carves out a narrow exception in the Alabama Charter School law, and it gives the right to start a charter school located at or near a military base — a school that will be populated almost exclusively (and in some cases, absolutely exclusively) by the kids of military members. 
The explanation for this bill from Barfoot was surprisingly straightforward. On Tuesday, Ainsworth's office sent information packets around to House members to explain the necessity of the bill. 
In each case, the explanation was essentially this: the Maxwell Air Force Base folks don't like the schools in Montgomery and it's costing the state additional federal dollars because top-level personnel and programs don't want to be in Montgomery. 
And in what has to be the most Alabama response to a public education problem, the solution our lawmakers came up with was to suck millions of dollars out of the budget of the State Education Department budget and hundreds of thousands out of the budget of a struggling district and use it to build a special school that will provide a better level of education to a small group of kids simply because it might generate more federal tax dollars. 
And because having your name attached to a bill that supposedly aids the military looks good, so long as no one thinks about it too hard. 
But in the meantime, as this special school is being built, the hardworking, good people of Montgomery — some of them veterans and Reservists themselves — are left with a school district that is so recognizably bad that the Legislature is about to build a special school to accommodate these kids. 
Seriously, wrap your head around that. 
Look, this will come as a shock to many people, but I like Will Ainsworth. While we disagree on many, many things, I think he's a genuine person who believes he's helping people. 
The problem is that he is too often surrounded by conservatives who think every issue can be solved with a bumper sticker slogan and screaming "free market!" And who too often worry too much about the political optics and too little about the real life effects. 
And Montgomery Public Schools is as real life as it gets.
Right now, there are nearly 30,000 kids in that system. And they need some real, actual help — not the window dressing, money pit BS they've been handed so far through LEAD Academy and the other destined-for-doom charters. And they sure as hell don't need a special charter for military kids to remind them that the school system they attend isn't good enough for the out-of-towners. 
Stop with the facade and fix the school system. 
You people literally have the power and the money to do this. Given the rollbacks of tenure laws and the passage of charter school laws and the Accountability Act, there is nothing that can't be done. 
Listen to your colleagues on the other side, who took tours recently of charter schools in other states — charters that work with underprivileged students and that have remarkable success rates. Hell, visit those charters yourself. Or, even better, visit some states that have high performing public schools in high poverty areas, and steal their ideas. 
But the one thing you cannot do is leave children behind. Whatever your solution, it cannot exclude some segment of the population. It cannot sacrifice this many to save that many. 
That sort of illogical thinking is what landed Montgomery — and many other areas of the state — in their current predicaments. Carving out narrow pathways for a handful of students has never, ever worked. 
Let's stop trying it.
Print this piece