Opinion | Shots fired. We do not care

By Joey Kennedy
Alabama Political Reporter
Well, it's happened again. And soon, we'll be saying: "Well, it's happened again."
And not long after that: "Well, it's happened again."
We do not learn. We do not act. We do not care enough to do something constructive about the gun culture in this cruel nation.
Multiple deaths and injuries from the Valentine's Day massacre at a high school in Broward County, Florida.
It's not something we haven't seen before. Indeed, it's something we see too often. Just this year alone, about once every few days. School shootings are not a rarity anymore. They are the new normal. They are common.
The people who could do something – our elected officials – are bought and owned by the National Rifle Association and misguided people who believe the Second Amendment's right to bear arms means no law restricting guns can be a law.
So we do not care — at least enough to do something constructive about the gun culture in this cruel nation.
We don't care, at least enough, that a deranged person can walk into a school and shoot children. We didn't care enough at Columbine. We didn't care enough at Sandy Hook. And we won't care enough at Marjory Stoneman Douglas High School in Parkland, Fla., and many others.
How many others? Too many others. One other is too many.
This is the time for prayers, many NRA-owned politicians will tell us, not the time for a gun discussion. We've heard it before, and we'll hear it now. And we'll hear it again, when it happens again today or tomorrow or next week or next month.
We do not care, at least enough to do something constructive about the deadly gun culture in this deadly nation.
What can we do? Well, we can allow the Centers for Disease Control and Prevention to at least do studies on gun violence. But Congress won't permit tax dollars to be spent on such studies.
We can allow more thorough background checks on gun purchasers, but Congress won't pass those laws.
We can invest in our state's and nation's mental health systems, but that'll cost money.
Opioid abuse is a national health emergency.
Killing children in their schools doesn't rank.
Wednesday's school shooting in Florida is the 18th this year. Hell, before this story is published, there could be a 19th. Or 20th.
That's this year. We're in mid-February.
What's wrong with us?
We do not care, at least enough to start talking about what we might can do.
Yeah, we can make the NRA the bad guys and, for the most part, they are. But the politicians who are owned by them are worse. Because they allow themselves to be owned. From presidents to state representatives, the gun lobby has a gun pointed at their heads. Do what we say, or we'll kill you. If you vote for any gun restriction, we'll kill you.
We'll kill you.
So, instead, people who can get guns so easily kill our children. And our friends. And our parents, and our brothers and our sisters. They kill. And they'll keep killing.
Because we do not care, at least enough to start talking.
That mother who lost her son in Colorado cares. That dad who knows his first-grader bled out at Sandy Hook cares. Those parents yesterday in Florida, they care.
But as a nation:
We. Do. Not. Care.
Joey Kennedy, a Pulitzer Prize winner, writes a column every week for Alabama Political Reporter. Email: [email protected]
Print this piece
Opinion | With reckless abandon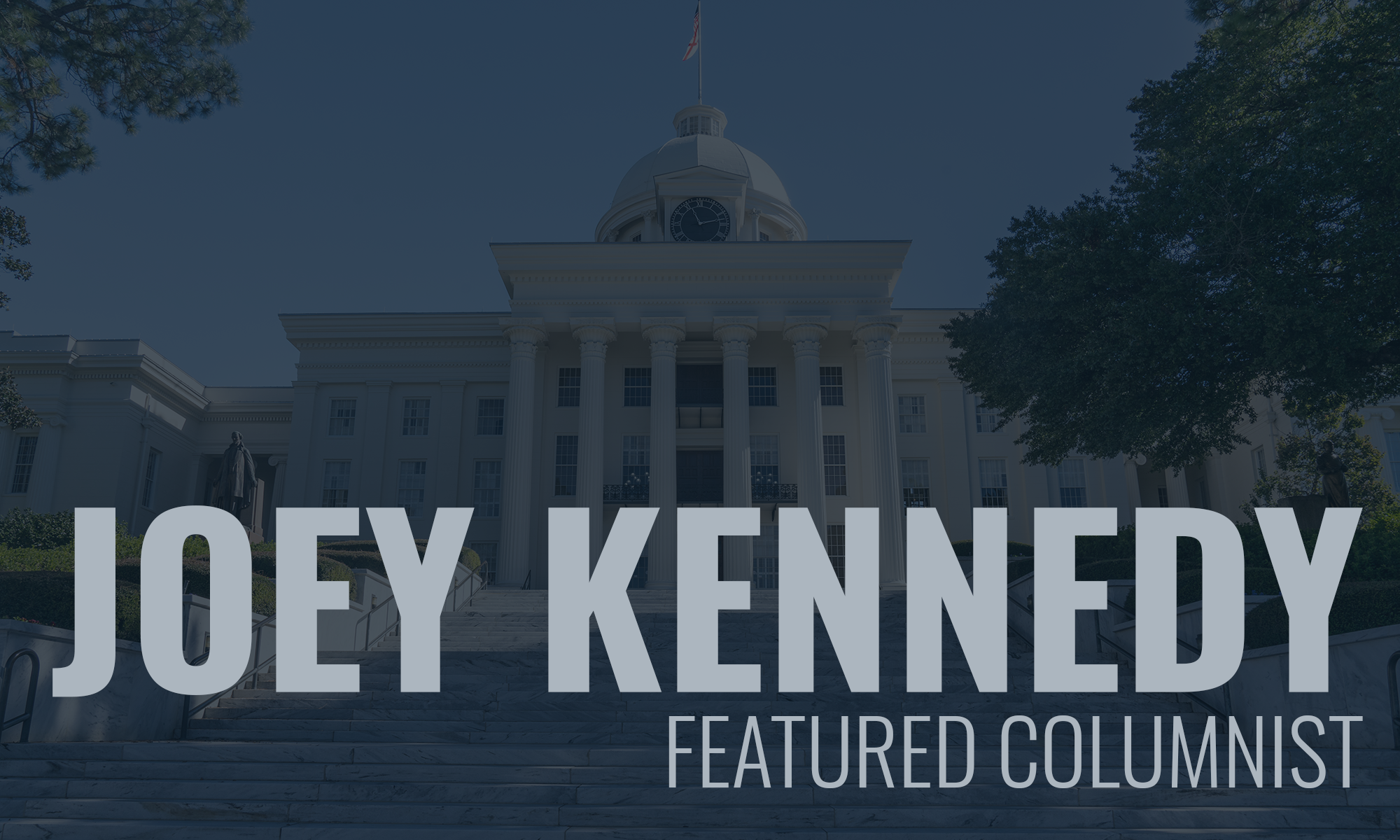 This is Thursday. Since Sunday, we've had more than 1,000 new cases of the novel coronavirus COVID-19 in Alabama. Let that number sink in. Some of those 1,000-plus new cases will end in death or permanent damage. Our caseloads are going up. They're not on a plateau. They are increasing, by more than 1,000 in four days.
Open up!
As I travel to the undisclosed location on UAB's campus where I work on my upcoming classes, write recommendation letters, and prepare for school in the fall, I'm seeing more and more people on the streets. I don't think I have ever seen as many people out walking their dogs or just walking, period. When I visit my corner convenience store to buy a bottle of wine or an emergency bag of dog food, I don my mask and disposable gloves. Yet, even though the store's owners are responsible, requiring social distancing and masks, about half the people I see in the store don't wear masks. I get in and out quickly, throw my gloves in the garbage can outside and sanitize my hands and car surfaces.
As I was driving around working on this story, fewer than half the people I see on the street or entering big-box stores like Wal-Mart or grocery stores, are bothering to wear masks.
Is it simply cabin fever leading desperate people out onto the streets without protective gear during a world pandemic? Have we just decided that more deaths are worth it to restart the economy? We're getting close to 100,000 people killed since February across the country.
The feeble response to the pandemic in Washington, D.C., has caused many unnecessary deaths. This is the legacy of the Trump administration: A wrecked economy, and, before it's over, hundreds of thousands of wrecked families.
I remember Ronald Reagan speaking to the nation after the Challenger explosion, Bill Clinton's response after the Oklahoma City federal building was bombed, George W. Bush's empathy after 9/11, Barack Obama's grief after mass shootings at Sandy Hook in Connecticut and at a church in Charleston, S.C.
Donald Trump lacks any empathy whatsoever. Mostly, he tries to redirect blame to anybody but his administration. Truman's "the buck stops here" has no place in the Trump White House. Maybe "nothing stops here" would be more suited. Trump is so petty that even during a deadly pandemic, he refuses to schedule the long tradition of unveiling his predecessor's White House portrait. (Nothing gets under Trump's orange skin more than a black-skinned man who is far more popular with people in this country than Trump will ever be.)
Parts of all 50 states are reopening; at one point, it seemed Gov. Kay Ivey was taking it slow, but apparently no longer. People are gathering right here in Birmingham and in Alabama, violating social distancing and mask requirements because apparently they don't care.
In too many ways, it appears Trump's pathological narcissism is a novel coronavirus, too, infecting many Americans with anger, hate, and reckless abandon. They swallowed the bleach, so to speak.
That, too, will be this awful man's legacy.
Make America great again? What a joke. It'll take a Democrat to do that. Again.

Joey Kennedy, a Pulitzer Prize winner, writes a column each week for Alabama Political Reporter. Email: [email protected]
Print this piece