Opinion | The "Other" Duties of a Congressman

By U.S. Representative Bradley Byrne
If someone asked you what a Congressman does on a daily basis, I can imagine what would come to your mind: voting on bills, attending committee hearings, holding meetings with others in Washington, and lots of time debating and arguing.
Those are in fact major parts of the job, but there is so much more that goes into serving the people of Southwest Alabama. I want to highlight some of the "other" duties of a Member of Congress and explain how they might impact you.
Before we get into that, some quick background information. There are 435 Congressmen who represent about 710,000 people each. Members of Congress in the House serve two year terms, as the House was intended by our Founding Fathers to be the part of the federal government closest to the people. In Alabama, we have seven Congressmen.
While some may not realize it, a Member of Congress should serve as their constituents' liaison with the federal government. We do this through a process called "casework."
I consider casework to be some of the most important work my office does on a daily basis. Whether it is helping a senior citizen navigate the bureaucracy at the Social Security Administration or expediting a passport application for a college student taking part in a study abroad program, my office is constantly dealing with federal agencies on behalf of people in Southwest Alabama.
The most common type of casework in my office is connected to the Department of Veterans Affairs (VA). The VA system is so fundamentally broken, and we hear from veterans all the time who are stuck in the system. Whether it is a problem getting health care from the VA system or issues with your VA disability check, my office can help. Nothing is more rewarding than being able to help a local veteran get the benefits they earned.
If you ever need help with a federal agency or program, I strongly encourage you to contact my office at 251-690-2811 or send me an email online at Byrne.House.Gov. While I can't always promise a positive outcome, I can assure you that my office will do everything in our power to get your issue resolved.
Another little known "duty" is to serve as a quasi-ambassador when people from Southwest Alabama visit D.C. My office can help arrange tours of national landmarks including the U.S. Capitol, the White House, the Library of Congress, and the Supreme Court. I especially love when school groups from our area visit D.C. So, if you are planning a trip to our nation's capital, please get in touch with my office.
My office can also help local residents obtain a flag that has flown over the Capitol building. These flags can be a great gift for retirement, a special birthday, or other special occasions. To obtain one, simply visit my website at Byrne.House.Gov and click on the "Flags" tab.
Through my office, we also offer internships for current college students and those who have recently graduated. As a former Congressional intern myself, I can say from firsthand experience how valuable and rewarding these internships are for students. Internships are offered year round in my D.C. office.
As you can tell, there is much more than just voting and debating legislation that goes into being an effective Congressman. I have a fantastic staff in Washington, D.C., Mobile, and Baldwin County that help me fulfill these responsibilities, so you should never hesitate to contact my office.
Nothing is more important to me than taking care of the people of Southwest Alabama and ensuring you are represented throughout the federal government.
Opinion | The "United" States of America. Really?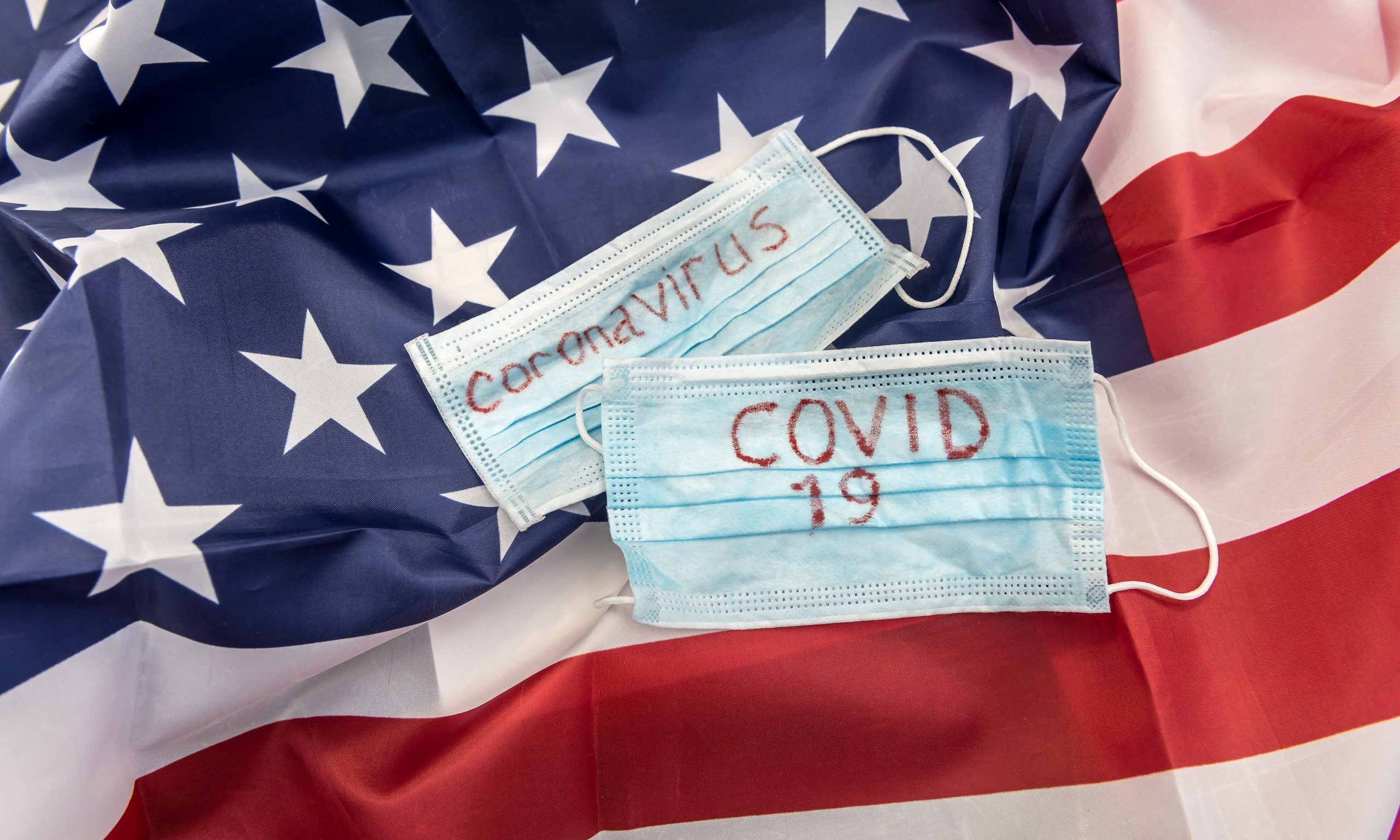 We've all had it pounded in our heads virtually from birth that we live in a united country of 50 different states. Truth is, few things could be farther from the truth. If it were, we would all be pulling in the same direction at the same time, striving for common goals. This has seldom been the case. Even the original 13 colonies had great differences and some were much more interested in pulling away from England than others.
The reason for much of this is pointed out to us in American Nations by Colin Woodard as he paints graphic pictures of the 11 nations that actually comprise the U.S .and how they were settled at different times by different people from different backgrounds.
Certainly, there is no greater indicator of our lack of unity than the current highly fractured and divided response to COVID-19.  Unfortunately, there is no coordinated, 50-state effort to get this pandemic under control. Instead, our national leaders have sent one mixed message after another and left states to individually flop and flounder.
The result?
One thousand deaths a day across this land.
Imagine we were presently losing 1,000 people a day in some foreign war. That each day we were shipping 1,000 caskets back to this country from some distant land.
Would we be as tolerant of ineptitude in such a crisis as we are right now?
Vanity Fair has just reported on how the president's son-in-law, Jared Kushner, inserted himself into the war against COVID-19. It is not a pretty picture. Nor a useful one.
Back in March Kushner set out to solve the on-going disaster of lack of diagnostic testing. So he brought together a group of largely bankers and billionaires — not public health experts. In spite of their lack of knowledge and willingness to work with others, the group developed a fairly comprehensive plan, that got good reviews from health professionals who saw it. But then the plan, according to someone involved with it, "just went poof into thin air."
What happened? Politics.
According to Vanity Fair, "Most troubling ….was a sentiment ….a member of Kushner's team expressed: that because the virus had hit blue states hardest, a national plan was unnecessary and would not make sense politically.  The political folks believed that because it (the virus) was going to be relegated to Democratic states, that they could blame those governors, and that would be an effective political strategy."
"United" States of America? Don't kid yourself.