Opinion | Let's keep our promise to those who need us most
By House Minority Leader Anthony Daniels
Fifteen years ago, Alabama made a promise. Upon ending Wyatt vs. Stickney, the landmark legal decision that led to improved standards for mental health care here and across the nation, we promised to never again neglect support for mental health services.
However, in the years since, we have not only fallen far short of that promise, we have shown a brazen willingness to head down the same path – a path characterized as inadequate, inaccessible, and sometimes downright inhumane treatment for those suffering from mental illness.
In many ways, we are already well on our way.
Several Alabama state agencies, including our Department of Corrections, have recently been or are currently embroiled in lawsuits regarding their statutory failures to support or maintain sufficient mental health services.
So, how did we end up back on this path – one that originally led to more than three decades of federal oversight of our mental health system? And what can we do to get on the right track?
First, as leaders and lawmakers, we must understand that mental health is multifaceted and interwoven with a number of other issues including correctional mental health, substance abuse and addiction, services for residents with intellectual disabilities, and treatment for those recovering from trauma, including our veterans. Mental health significantly impacts our budget and touches nearly every corner of our communities from schools to hospitals to local law enforcement and the courts.
We have both a moral and a legal responsibility to provide quality mental health treatment options for Alabamians suffering from mental illness. Failure to meet that commitment with adequate funding levels and effective programs has only led to increased costs in emergency care and incarceration, not to mention the human cost in countless lives devastated.
To settle the Wyatt case, beginning in the mid-1980s, Alabama made significant investments in mental health programs and, like many states at that time, began moving from an institutional model to one centered on community-based services. We closed nearly all our state hospitals and drastically downsized the remaining three in favor of operating smaller, regional facilities. Advancements in modern medicine coupled with the reduction of state hospital beds resulted in saving hundreds of millions of taxpayer dollars a year. However, these funds have not been reinvested in community-based mental health services and centers.
Instead, practically from the beginning, the shift to community-based services was not funded for long-term sustainability and success. Furthermore, since Wyatt was settled, the Alabama Department of Mental Health (ADMH) has been level-funded or cut every single year, including a $35 million reduction in 2009.
Even this year, while we pat ourselves on the back for a $13 million increase in the mental health budget, we do not tell you that those funds will likely be eaten up by two federal lawsuit settlements.
As a result, we have hospitals and centers that are at or over capacity, waiting lists of a month or more for those in need of critical services, programs that are severely understaffed by properly trained therapists, probate judges who have nowhere to place committed patients, and dangerous gaps in care for some of our most vulnerable Alabamians. Meanwhile, ADMH struggles to cope with more and more unfunded mandates as its staff is forced to make Band-Aid fixes to keep programs marginally intact. In turn, our jails and prisons have become part of a de-facto mental health system – one that is bankrupting our state and it doesn't it even work.
Our mental health system is stretched to the breaking point. And while it may suffer from some pre-existing conditions, the underlying cause is an ongoing unwillingness or inability to act by the state leaders and the legislature. Simply put, we cannot continue to let our mental health policy be dictated by litigation, judicial action, and federal intervention. We must be spurred to action by our constitutional, ethical, and fiscal duty to all Alabamians, not by a federal court order. The fact that we'd rather budget millions of dollars inevitable legal settlements, then put that money into underfunded programs, is not only irresponsible, it's insanity.
No, our budget is not awash with discretionary funds. But there are steps we can take.  First, let's thoroughly review state-funded mental health services to ensure that such appropriations are spent wisely, effectively, and efficiently. Let's look to shift our mental health care delivery system to one based on evidence- and outcome-based practices, not long-term incarceration. Let's examine creative and innovative solutions and economies to leverage additional state and federal dollars. And let's start a public dialogue that includes patients, caregivers, healthcare providers, social workers, and law enforcement professionals. Let's start talking about how we can ensure affordable and accessible first-rate mental health care to all Alabamians and let's do it now.
After all, we made a promise.
Opinion | On the Nov. 3 ballot, vote "no" on proposed Amendment 1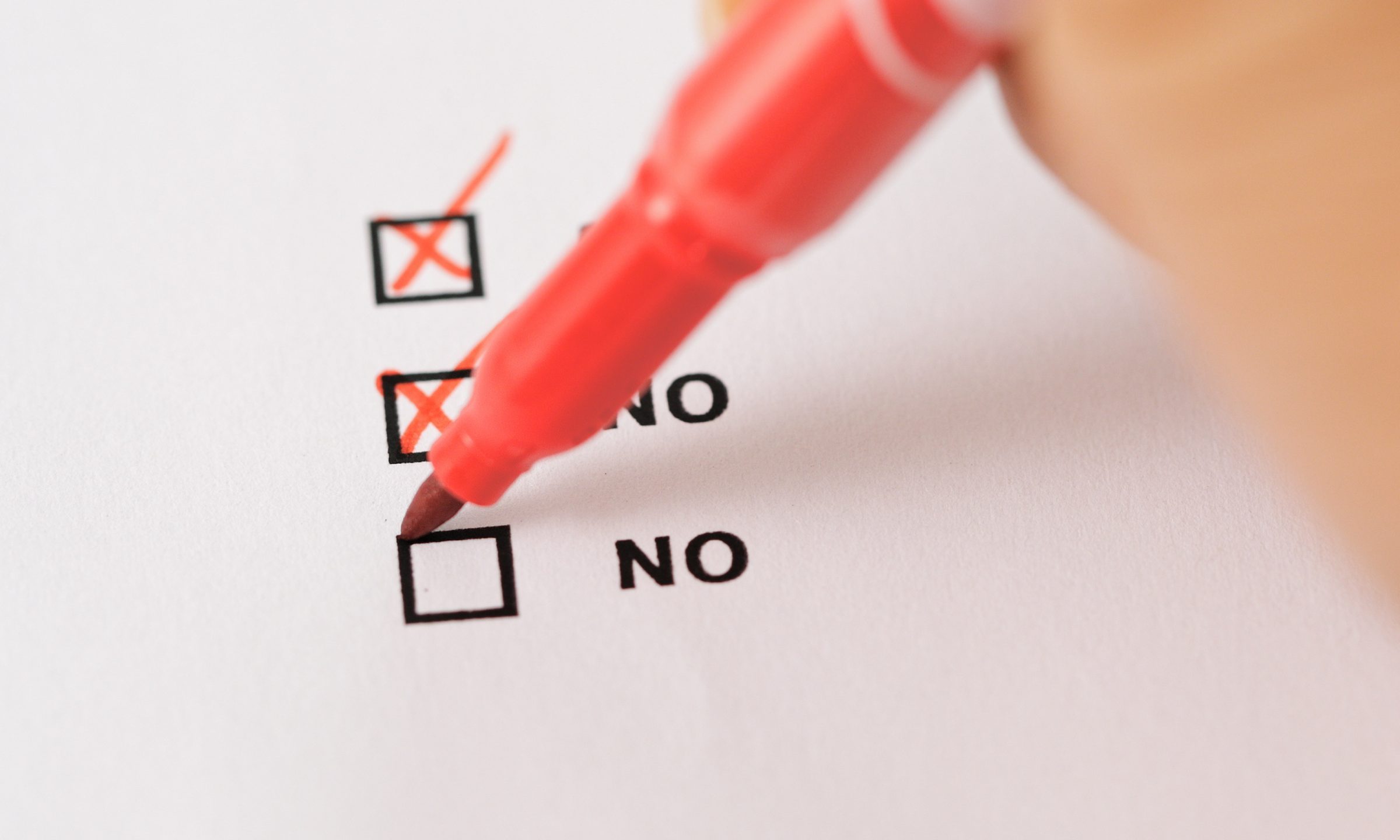 On Nov. 3, 2020, all Alabama voters should vote "no" on proposed Amendment 1. Vote no on Amendment 1 because it could allow state law changes to disenfranchise citizens whom the Legislature does not want to vote. Because Amendment 1 has no practical purpose and because it opens the door to mischief, all voters are urged to vote no.
Currently, the Alabama Constitution provides that "Every citizen of the United States…" has the right to vote in the county where the voter resides. Amendment 1 would delete the word "every" before citizen and replace it with "only a" citizen.
In Alabama, the only United States citizens who cannot vote today are most citizens who have been convicted of a felony of moral turpitude. These felonies are specifically identified in Ala. Code 17-3-30.1.
Without Amendment 1, the Alabama Constitution now says who can vote: every citizen. If voters approve Amendment 1, the Alabama Constitution would only identify a group who cannot vote. With Amendment 1, we, the citizens of the United States in Alabama, thus would lose the state constitutional protection of our voting rights.
In Alabama, no individual who is not a United States citizens can vote in a governmental election. So, Amendment 1 has no impact on non-citizens in Alabama.
Perhaps the purpose of Amendment 1 could be to drive voter turnout of those who mistakenly fear non-citizens can vote. The only other purpose for Amendment 1 would be allowing future Alabama state legislation to disenfranchise groups of Alabama citizens whom a majority of the legislature does not want to vote.
In 2020, the ballots in Florida and Colorado have similar amendments on the ballots. As in Alabama, Citizens Voters, Inc., claims it is responsible for putting these amendments on the ballots in those states. While Citizens Voters' name sounds like it is a good nonprofit, as a 501(c)(4), it has secret political donors. One cannot know who funds Citizen Voters and thus who is behind pushing these amendments with more than $8 million in dark money.
According to Citizen Voter's website, the stated reason for Amendment 1 is that some cities in several other states allow non-citizens to vote. My understanding is that such measures are rare and only apply to voting for local school boards.
And why would a local government's deciding that non-citizens can vote for local school boards be a state constitutional problem? Isn't the good government practice to allow local control of local issues? And again, this issue does not even exist in Alabama.
The bigger question, which makes Amendment 1's danger plain to see, is why eliminate the language protecting "every" citizen's right to vote? For example, Amendment 1 could have proposed "Every citizen and only a citizen" instead of deleting "every" when adding "only a" citizen. Why not leave the "every" citizen language in the Alabama Constitution?
Amendment 1 could allow Alabama new state legislation to disenfranchise some Alabama citizens. Such a change would probably violate federal law. But Alabama has often had voting laws that violated federal law until a lawsuit forced the state of Alabama not to enforce the illegal state voting law.  
The most recent similar law in Alabama might be 2011's HB56, the anti-immigrant law. Both HB56 and Amendment 1 are Alabama state laws that out-of-state interests pushed on us. And HB56 has been largely blocked by federal courts after expensive lawsuits.
Alabama's Nov. 3, 2020, ballot will have six constitutional amendments. On almost all ballots, Amendment 1 will be at the bottom right on the first page (front) of the ballot or will be at the top left on the second page (back) of the ballot.
Let's keep in our state constitution our protection of every voters' right to vote.
Based on Amendment 1's having no practical benefit and its opening many opportunities for mischief, all Alabama voters are strongly urged to vote "no" on Amendment 1.