Lieutenant governor candidates speak at Vestavia forum
By Brandon Moseley
Alabama Political Reporter
The Mid-Alabama Republican Club held a forum Saturday for Republican lieutenant governor candidates in Vestavia Hills.
State Rep. Will Ainsworth, R-Guntersville, said, "I moved to Boaz when I was one. My father started a business just him. Today they manufacture locomotives and have thousands of employees. My mom founded the crisis pregnancy center in Marshall County."
"I have introduced an adoption tax credit," Ainsworth said. "It expands the adoption credit at to any other state or country."
"I love Donald Trump and what he has done for the country," Ainsworth added.
Ainsworth said that people outside the stat know about Nick Saban, but they also know about the Luv Guv and the corruption.
Ainsworth said that his first bill he passed in the legislature eliminated double voting.
"The second bill I passed eliminated something called the revolving door," Ainsworth said. "People were going straight from government to lobbying. That is a big difference between me and Twinkle. She went straight from the governor's cabinet to lobbying."
Ainsworth said that he has an education plan.
"We have got to make sure that all kids have access to technology," Ainsworth said. "Some parents aren't doing their job any more. Children are arriving in school that have never read a book before and don't know their colors. The biggest crisis facing our state is workforce development. I talk to businesses across the state. They say we can't find people qualified to fill the roles that we have open and when we do they can't pass a drug test. We forgot the trades. When I went to high school, it was all about where are you going to college. We have got to give parents choice through charter schools."
"The future of the next 5 to 10 years in Alabama is very bright," Ainsworth said.
Ainsworth said that he comes from the private sector, is a Christian, is endorsed by the Alabama Forestry Association and the Alabama Farmers Federation.
"I support term limits," Ainsworth said. "I fought against tax increases. I stood up to Mike Hubband and Governor Bentley and killed a billion in new taxes."
"It is an honor to serve in the House and would be a privilege to be your lieutenant governor," Ainsworth said.
Public Service Commission President Twinkle Andress Cavanaugh said, "I am running for Lt. Gov. for three reasons: to cut the government fat; we have strong Christian conservative values and they are under attack. It is important to have someone strong in this office and the third is jobs, jobs, jobs."
"When I was elected to the Public Service Commission they wanted to know what kind of new car I wanted, offered to purchase new furniture for my office and asked how many new cell phones I needed," Cavanaugh said. "I refused a state car, we didn't redecorate my office, we did not get a slew of new phones."
Cavanaugh said that she has cut the number of PSC employees from 119 to 72.
"We had 59 state cars. We changed that," Cavanaugh said. "Today, you only have a state car if you are going to an audit or you are doing inspections on things like pipelines. I have cut my personal office space by two thirds. We are now sending $13 million back to the state in savings. Thats what we need to do as a state."
Cavanaugh said she was the first woman chairman of the Alabama Republican Party.
"President Trump has given us a reprieve," Cavanaugh said. "Now we need to take this chance to reclaim our country."
"In three years we will have a shortage of 100,000 skilled jobs in our state," Cavanaugh said. "We have got to improve our workforce. Not every child is going to college; but we need to make sure that every child reaches their potential."
"I want Alabama to be a beacon for the rest of the country," Cavanaugh said.
State Senator Rusty Glover, R-Semmes, said we have three good candidates running for this office.
He was elected to the Alabama House of Representatives in 2002 and has been in the Senate since 2006.
"I come from a very conservative district and they are very happy with my vote," Glover said.
"The lieutenant governor presides over the Senate, assigns bills to the Senate Committees and approves travel," Glover said. "He makes the determination if these trips worthy of your money."
Glover said that he opposed the tax increases in Amendment one.
"I voted against every one of those taxes," Glover said. "There was a shortage of state troopers on the roads and the Speaker of the House, both pro-tems, and the majority leader all had state troopers driving them back and forth to work. In 2010, the Republicans took control of the legislature and those Trooper drivers were done away with. If I am lieutenant governor, I won't have a state trooper driving me around."
"I pledge to be a full-time lieutenant governor," Glover said. "I am not going to have any other jobs or businesses. I pledge to work with the governor on economic development and workforce development."
The Mid-Alabama Republican Club meets on the second Saturday of each month in Vestavia.
The major party primaries will be on June 5, 2018.
Print this piece
Secretary of State to evaluate all county registrars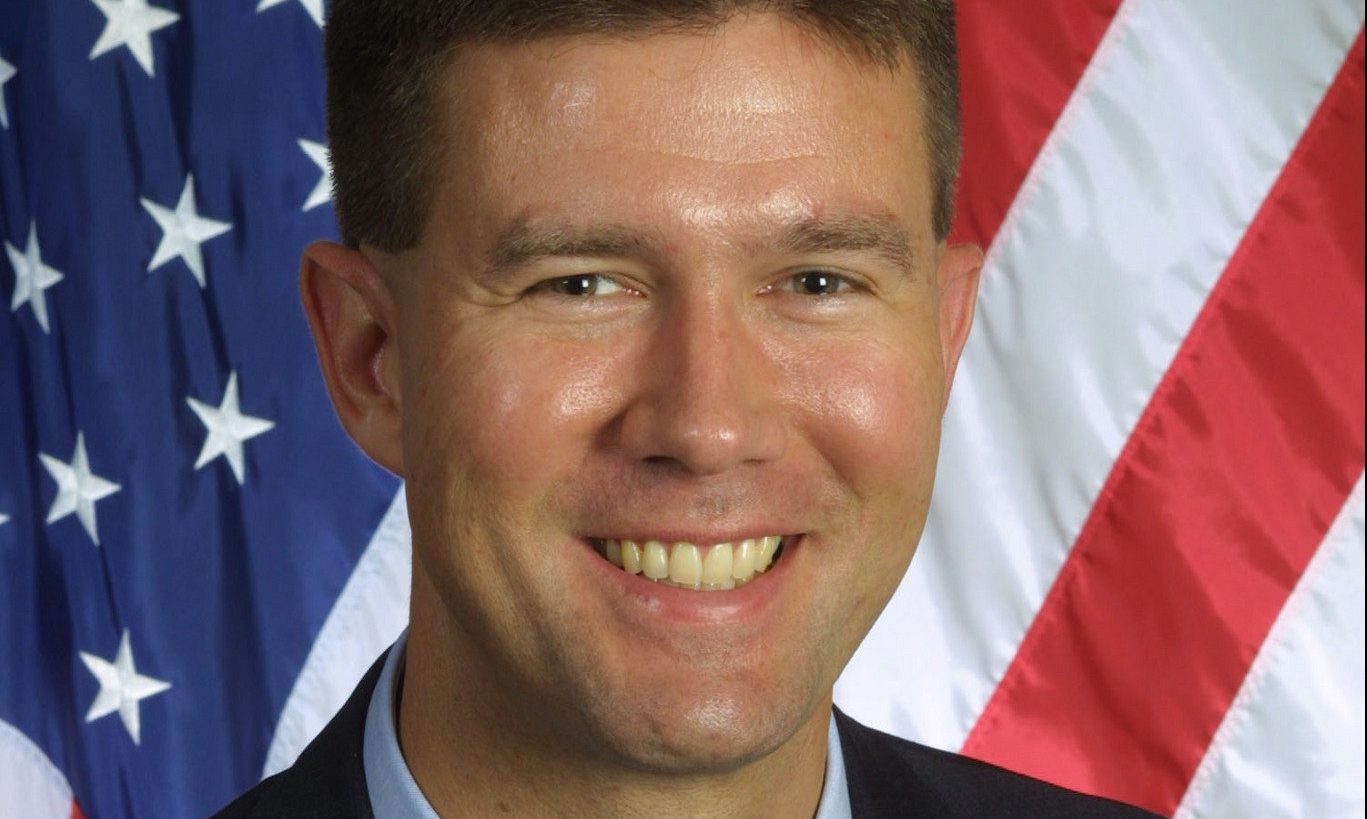 This week, Secretary of State John H. Merrill notified all 204 Registrars in the State of Alabama that their performances would be evaluated following the November 3, 2020 General Election.
"Every agent of the state should be held accountable for their actions – especially those who are tasked with protecting the opportunity for Alabamians to exercise their constitutional right to vote. These evaluations will ensure that Registrars are completing their duties in serving the people of their respective county," stated Secretary Merrill.
Beginning December 1, 2020, the Office of the Secretary of State will be traveling to all 67 counties to meet with and confirm whether or not each registrar is completing his or her assigned duties.
Section 17-4-35 of the Code of Alabama requires the Supervisor of Voter Registration to evaluate Registrars on the performance of their lawful functions. Section 17-3-2 requires the Secretary of State to prescribe guidelines to assist the State Board of Appointment to determine the qualifications of the members of the Boards of Registrars.
The qualifications are as follows:
Capable of following Alabama's Ethics Laws
Self-motivated, reliable, responsible, accountable
Resident of county
Qualified elector of county (registered to vote)
High school diploma or equivalent
Computer skills (Microsoft Office competency including Word, Excel, Outlook)
Proficient in utilizing an email account
Proficient in typing (word and data processing)
Ability to utilize a computer, scanner, printer, label-maker, and camera
Map reading skills (understanding of local, county, and state district lines, precincts, and polling places)
Excellent communication and organizational skills, including customer service skills to assist citizens, voters, election officials, and other offices in-person, by email, and via telephone
Understanding and willingness to express office etiquette
Ability to work Monday through Friday and some weekends during intervals of the year in preparation of local, county, and state elections
Reliable and responsible for working assigned days as agreed upon by the Board of Registrars
Must be willing to consider the registrar position as the primary occupation, and must be available for working the normal business hours of the office
Must have reliable transportation to and from the office location
Understanding of confidentiality and security of private information
Willing to retain and protect private information not available to the public
Ability to travel to mandatory training sessions one or more times a year throughout the state
Required to be a team player and work alongside two other board members in close proximity in the office setting
Understanding of Title 17 of the Code of Alabama, the Alabama Administrative Code, and Alabama Attorney General Opinions that apply to the position
Willingness to study and learn daily functions of the office using the Alabama Boards of Registrars Handbook and other guidance from the Alabama Secretary of State
Proficient in managing, filing, and storing extremely important and permanent documents received in the office, including voter registration applications and voter file maintenance records
Capable of learning to utilize multiple systems of software related to voter registration and the Alabama free Photo Voter ID
Must be unbiased and completely non-partisan during office hours and during any point in which representing the office
Ability to form positive working relationships with local, county, and state election officials and be cooperative and professional when working with other offices
Evaluations will be made public, following completion.
Print this piece