Opinion | Piecemeal approach to ethics reform continues, and it's questionable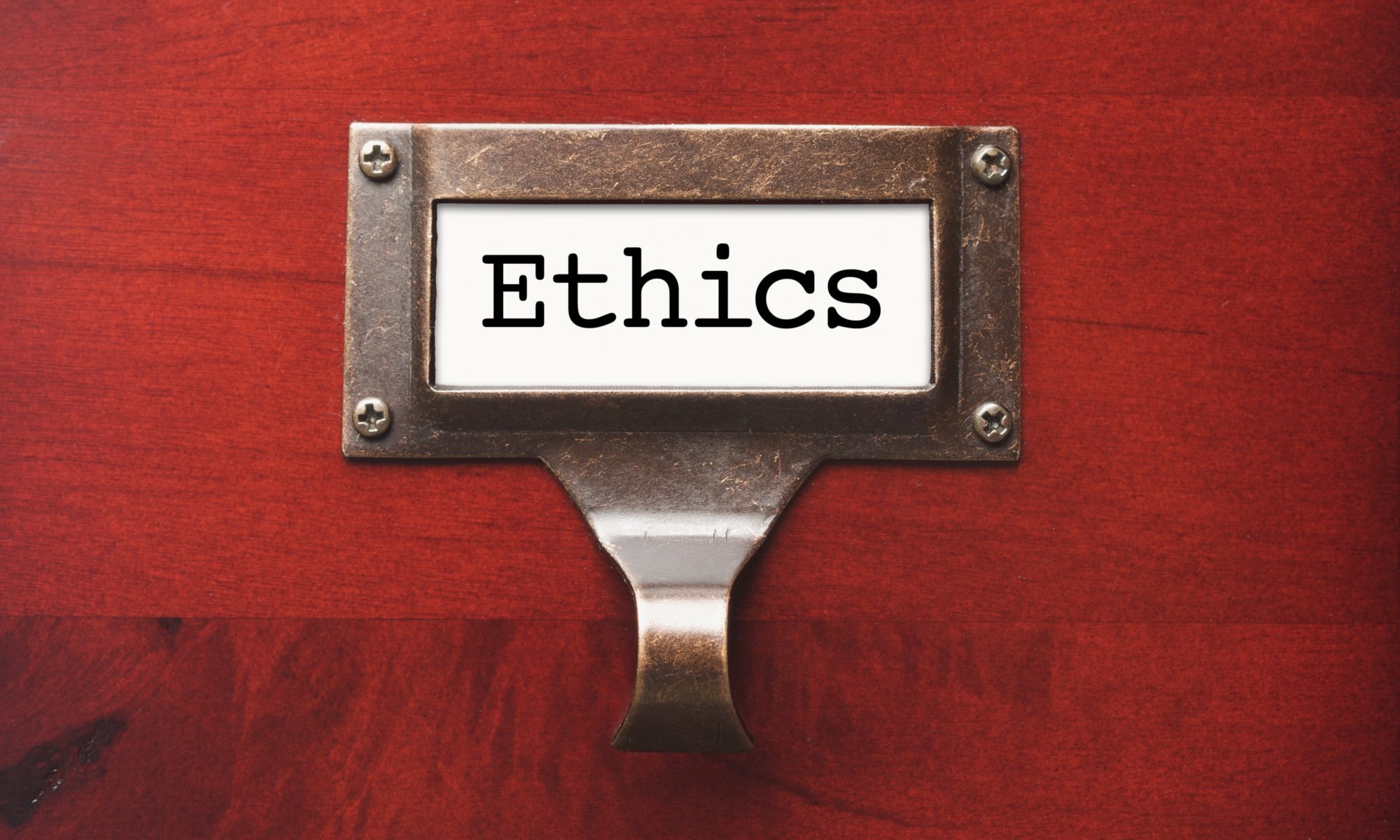 Two bills designed to dramatically alter current ethics laws were approved by the House Ethics Committee last week. As introduced in the House, HB387, sponsored by Republican lawmaker Rep. Rich Wingo, would among other things allow public officials to hide potentially illegal acts under a new notifications rule. Wingo's bill is companion legislation to SB221, sponsored by Republican Sen. Trip Pittman.
Another stab at rewriting current ethics laws is found in HB432, sponsored by Republican Rep. Alan Baker, which will greatly expand the powers and purview of the executive director of the Ethics Commission.
Earlier this month in a press conference, Republican lawmakers Senate President Pro Tem Del Marsh, Attorney General Steve Marshall, Ethics Commission Executive Director Tom Albritton, Speaker of the House Mac McCutcheon, Sen. Arthur Orr and Rep. Mike Jones seemed to signal a halt to any new ethics legislation during the current legislative session.
In announcing a newly formed commission to study and make recommendations as proposed by SB343, these powerful Republican legislators said the issue of ethics reform was better left until the 2019 legislative session.
Ethics reform bill to sit on hold until next session as lawmakers begin discussions
However, last week, without the simplest acknowledgment of irony, HB387 and HB432 were championed by House Ethics Committee Chair Rep. Mike Ball, R-Madison. Ball, an intemperate critic of the laws that convicted his friend, former Speaker of the House Mike Hubbard, hustled the bills out of his committee despite leadership's suggestion just days earlier.
Ball not only defended Hubbard after his conviction on felony offenses, he has also repeatedly accused the state prosecution team members of criminal acts during Hubbard's trial. Despite Ball's unfounded claims and outspoken desire to kill ethics laws that convicted Hubbard, he remains head of the House Ethics Committee.
HB387 and HB432: Potential for Mischief
A detailed analysis of the two bills' potential damage to state ethics laws is perhaps too exhaustive to enumerate without it becoming a somnolent potion, however, even a top-level reading of the bills casts light on just how dangerous these laws could be in the wrong hands.
Pittman-Wingo deals a blow to transparency
On its face, the Pittman-Wingo bills do little more than create a meaningless "notification" requirement. But a deeper dive shows that under this new notification provision, a lawmaker may take a job or a consulting contract with a principal – forbidden under current law, or any business without seeking an ethics advisory opinion.
Under this statute, the Ethics Commission is neither authorized or required to do anything at all with the notification, and while the lawmaker's employment would be public record, someone would need to know about the filing to ever know to look for it.
These bills, as written, make no distinction between consulting contracts from principals or other businesses that do not hire lobbyists.
As APR has pointed out on numerous occasions, all revisions, additions or alterations to the present Ethics Act must be viewed in light of the Hubbard prosecution and conviction.
Under the Pittman-Wingo scheme, with a simple notification to the ethics commission, legislators may enter into a consulting contract or job without needing a review.
Imagine the fun Hubbard's lawyer would have had with this statute.
"Thank God, for these notifications. Poor Mike filed his paperwork with the commission, and now the attorney general from Timbuktu is trying to throw this good-Christian-family-man in prison for just working to put food on his family."
These are just a few examples of latent possibilities for misconduct under the Pittman-Wingo scheme.
Expanding powers of the executive director
HB432, carried in the House by Rep. Baker, with its companion legislation, sponsored by Sen. Cam Ward – both Republicans – would significantly expand the sphere of influence of the Ethics Commission's executive director.
Any examination of laws governing the state ethics commission should begin with questioning the effectiveness of the commission as it presently functions.
Comprised of political appointees who, at times, appear to rule with the caprice of a Marseilles madame, the commission on occasion has created laws while stretching the existing ones beyond any reasonable facsimile of their intended meanings.
The commission's executive director is hired by the commission and is likewise subject to its whims or will be fired.
A summary of the bill's intentions, as APR discussed with Ward and Ethics Director Tom Albritton, would permit more flexibility for minor ethics violations and allow the director to "self-generate[d]" a complaint. It would also empower the director and his staff to go beyond the "four corners" of a complaint. If passed in its current form, these companion bills would authorize the director to bypass the state's attorney general or district attorneys in favor of the U.S. attorney in public corruption cases.
Some of these provisions run counter to current law and give unelected bureaucrats more power and influence than they already command.
While granting the executive director more flexibility on minor offenses, it would seem wholly imprudent to undermine the attorney general's role as a constitutional officer and top law enforcement official in the state. With this in mind, should the law allow political appointees to usurp power granted to the attorney general?
If enacted, these bills would massively expand the investigative authority of the commission. Current Director Albritton has argued publicly that the commission already has power to self-generate a complaint, and that is true, but only by degrees. There is a process whereby the commission can initiate an investigation without receiving a formal complaint from outside sources. A procedural process is currently in place that somewhat safeguards against an unscrupulous use of an ethics investigation. Director Albritton may never abuse his power, but that doesn't mean the next director will not.
There are other questions unanswered by these bills that should be thoroughly vetted before passage.
President Pro Tem Marsh said of sweeping ethics reforms, "It deserves all the questions to be asked to make sure we are covering everything."
A piecemeal approach has been rejected by most in Republican leadership. Perhaps it's time for Ball and others to follow suit.
Opinion | Hubbard did the crime; he should do the time
Hubbard may not be a violent offender but his actions are a danger to society and a threat to the public.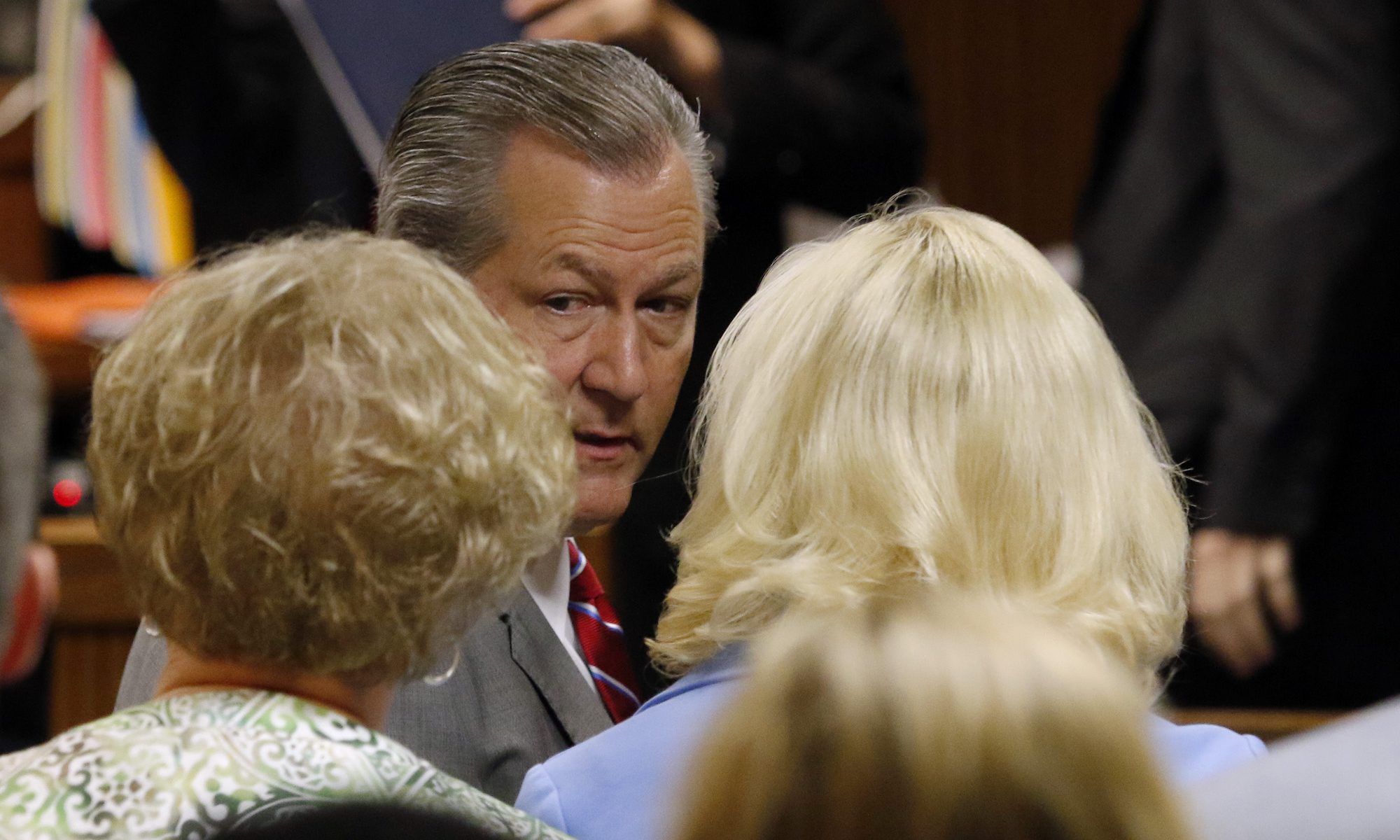 Attorneys for convicted felon, former Speaker of the House Mike Hubbard, believe he has suffered enough, and his sentence should be reduced because six of the charges against him were overturned on appeal.
The remaining six counts against Hubbard call for a prison term of four years, 16 years probation, and substantial fines independent of the charges the upper courts set aside. Therefore, there exist no reasonable grounds under which trial Judge Jacob Walker III should lessen Hubbard's sentence.
This action on Hubbard's behalf is simply another attempt to subvert justice.
A Lee County jury found Hubbard guilty of twelve counts of public corruption, most notably using his office for personal gain and using state resources and personnel to enrich himself—and those counts still stand.
The Court of Criminal Appeals rejected Count 5, and the Alabama Supreme Court struck down another five, which primarily dealt with the charges surrounding "principals."
The upper-court's finding appears more political than judicial, but most people in the state are used to jurists who bend the law for the rich and politically connected.
Of the remaining charges against Hubbard, five carry a ten-year spit sentence of two years in prison and eight years probation, and one count has a six-year split sentence with 18 months in jail with the remainder served on probation.
Why would Judge Walker reverse his judgment since the appeals process left in place the charges that carry the very sentence he imposed?
Does Judge Walker think he erred in his sentencing? Does he now, in retrospect, believe he was unfair as Hubbard's lawyers contend?
Hubbard's appeal is merely more subterfuge and trickery disguised as a legal argument.
Astonishingly, in their latest filing, lawyers, David McKnight and Joel Dillard, assert that Hubbard is not "a danger to society, nor a threat to the public" as a reason to let him out of prison.
Hubbard may not be a violent offender but his actions are a danger to society and a threat to the public.
Prison is not only for brutal inmates it is also for those who break a certain class of laws. Because a felon wears a thousand dollar suit doesn't mean they deserve less jail time.
Hubbard's crimes are some of the most heinous perpetrated against civil society.
Public corruption undermines the rule of law and the principles of good government and is an offense more potent than property theft, drug use, or other nonviolent crimes because it rips apart the very fabric of society and its trust in the foundations of the republic.
A corrupt politician's actions subvert the very meaning of representative government.
Hubbard is not now a danger to society, or a threat to the public because he is behind bars. But make no mistake he is a menace to public good. Even before his indictment, Hubbard used every scheme at his disposal to thwart justice, entice lying and manipulate public trust. And now he wants one more shot at corrupting the system.
There are only two occasions when every individual should expect equal treatment: when they stand before a court of law and when they stand before their maker. Yes, a wealthy defendant like Hubbard can afford better legal representation, but it doesn't mean he can purchase special justice.
Hubbard has been given preferential treatment by lawmakers, the media, and even some on the courts. All along the way, Hubbard was handled with kid gloves and given unwarranted privilege.
McKnight and Dillard argue with a straight face that letting Hubbard out of prison early will, "Preserve scarce prison bed-space for habitual offenders and others from whom society needs protection… [and] more likely result in the defendant's rehabilitation than incarceration."
The word rehabilitation is used several times in Hubbard's most recent court filings as if somehow allowing him to avoid prison time will serve to rehabilitate him. To this day, Hubbard doesn't believe he's committed a crime, so how is rehabilitation possible?
His attorneys lastly make the most laughable argument possible by indicating Hubbard has suffered enough.
"[The] Court should consider the punishment that Hubbard has already suffered. The convictions in this case alone have resulted in a wide range of punishments which include his removal from office, the loss of his right to vote, the divestment of his business interests, and his current incarceration."
Suffered enough?
When lawmakers break ethics laws, it upends society because it shatters trust while nullifying the social contract that binds us together in peace and safety.
State ethics laws are an attempt to force the government to rule themselves honestly.
Hubbard ignored the very ethics laws he championed and would do it all again.
He deserves punishment for his unlawful acts, and his prison sentence should stand as a reminder to others that justice doesn't play favorites.
Hubbard did the crime, and he should serve the time.