Gov. Ivey asks Pro Tem Marsh to press forward with controversial bill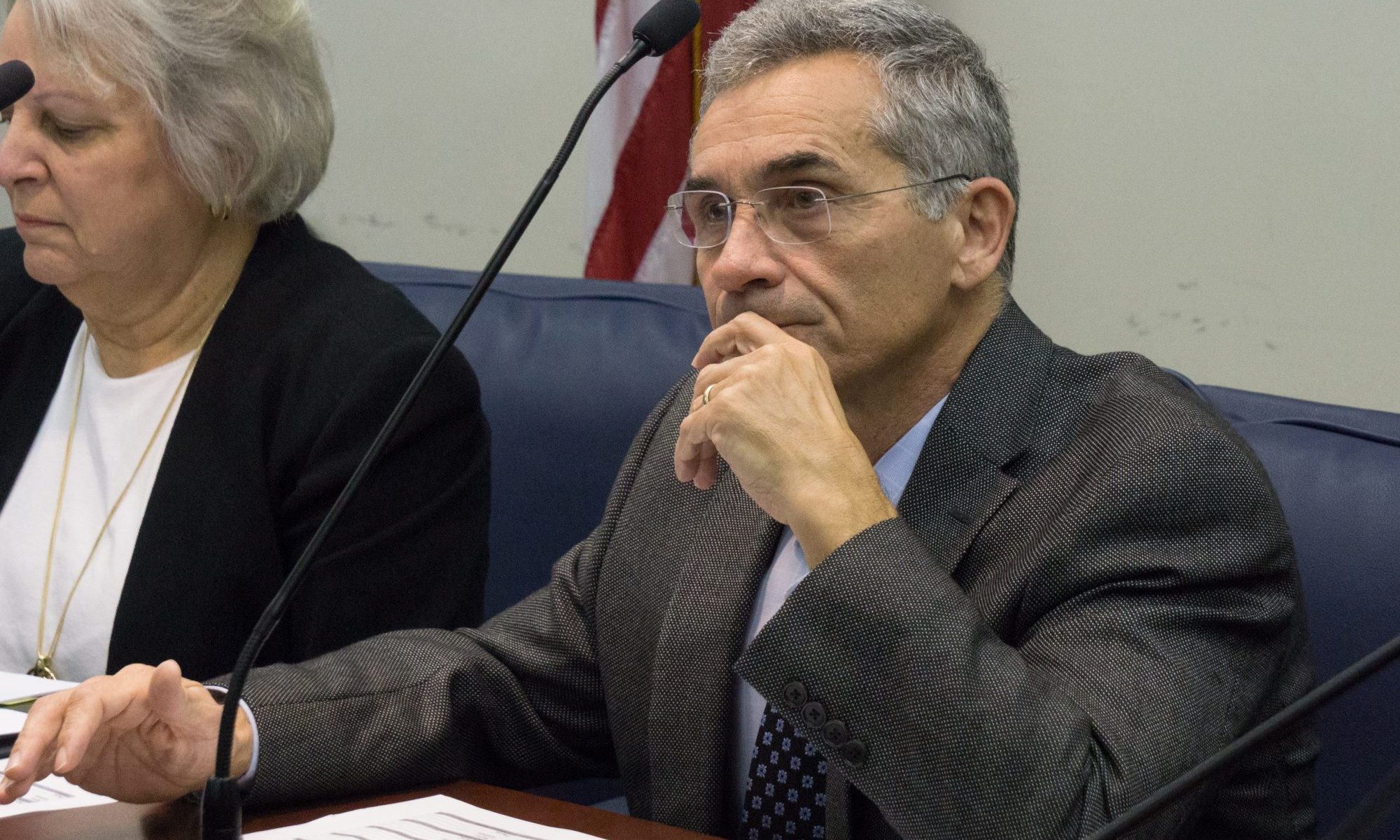 Last week, economic development proposal, HB317, was left hanging while Republican Senate President Pro Tem Del Marsh met with Gov. Kay Ivey to discuss the bill's future.
Bogged down in controversy, HB317 seeks to create a new class of individuals called economic development professionals who are exempt from state ethics laws. Currently, those who engage in such activities are held accountable to follow the rules as set under the Alabama Ethics Act.
On Monday, spokesmen for the governor's office, Daniel Sparkman — responding to a request for comment from APR, said that Gov. Ivey remains committed to the passage of HB317, and that she made her wishes known to Marsh during their meeting last week. According to Ivey's office, Marsh will, "keep working to get it [HB317] passed."
Opinion | AG, commerce secretary hide real problem with economic development bill
It remains unclear if Ivey's staff or her commerce secretary, Greg Canfield, has informed the governor of the disturbing section in HB317 which fashions a way around the revolving door act, or provided for "less than full time," economic development professionals.
Those close to the process, given anonymity to speak on background, freely say Marsh became the bill's champion when it failed to attract a Senate sponsor. APR learned that Marsh's meeting with Ivey was due to questions surrounding the bill. "To punt on the bill by going to the governor is a strong indication that Marsh has problems with the proposed law," said a source on the seventh floor of the State House.
At an irregular meeting of the Senate Fiscal Responsibility and Economic Development Committee, State Senator Trip Pittman, R-Montrose, said that the Ethics Commission staff had the opinion that economic developers met the definition of lobbyists, as reported by APR's Brandon Moseley last week. "I have tremendous concerns about parts of this," Pittman said. "If you engage people for money, you are lobbying."
Marsh to meet with Gov. Ivey to decide fate of economic developer bill
Pittman also exposed the revolving door problem by asking, "If someone were to leave the legislature, would they be able to immediately go into the field of economic development?" Alabama Law Institute Director Othni J. Lathram answered replying, "You would be right." But he added that some tweaks to the legislation could close that loophole.
No one has yet offered a reasonable explanation as to why the legislature should carve out a special exception for part-timers. What is known is that Canfield and Attorney General Steve Marshall planted the exception in HB317 and then denied there was a part-time exception by calling it less than full time.
Because the legislature will meet three days this week, it is uncertain when the Senate Fiscal Responsibility and Economic Development Committee will meet again to deliberate on HB317.
When pressed on the bill's necessity during the committee meeting, not one of the proponents could name a single economic development project that was lost because of existing ethics laws.
Ivey's office's persistence may see the bill come out of committee –  there are precious few hours left in the 2018 session for a floor fight over HB317. "That's a silly hill to die on," said a seventh-floor insider.
UAB expert: We can't wait until it's too late to act on surging cases
"We still are at a time point when we have an ability to intervene, and do something to reduce that case count, to reduce the eventual mortality," UAB specialist Dr. Jodie Dionne-Odom said.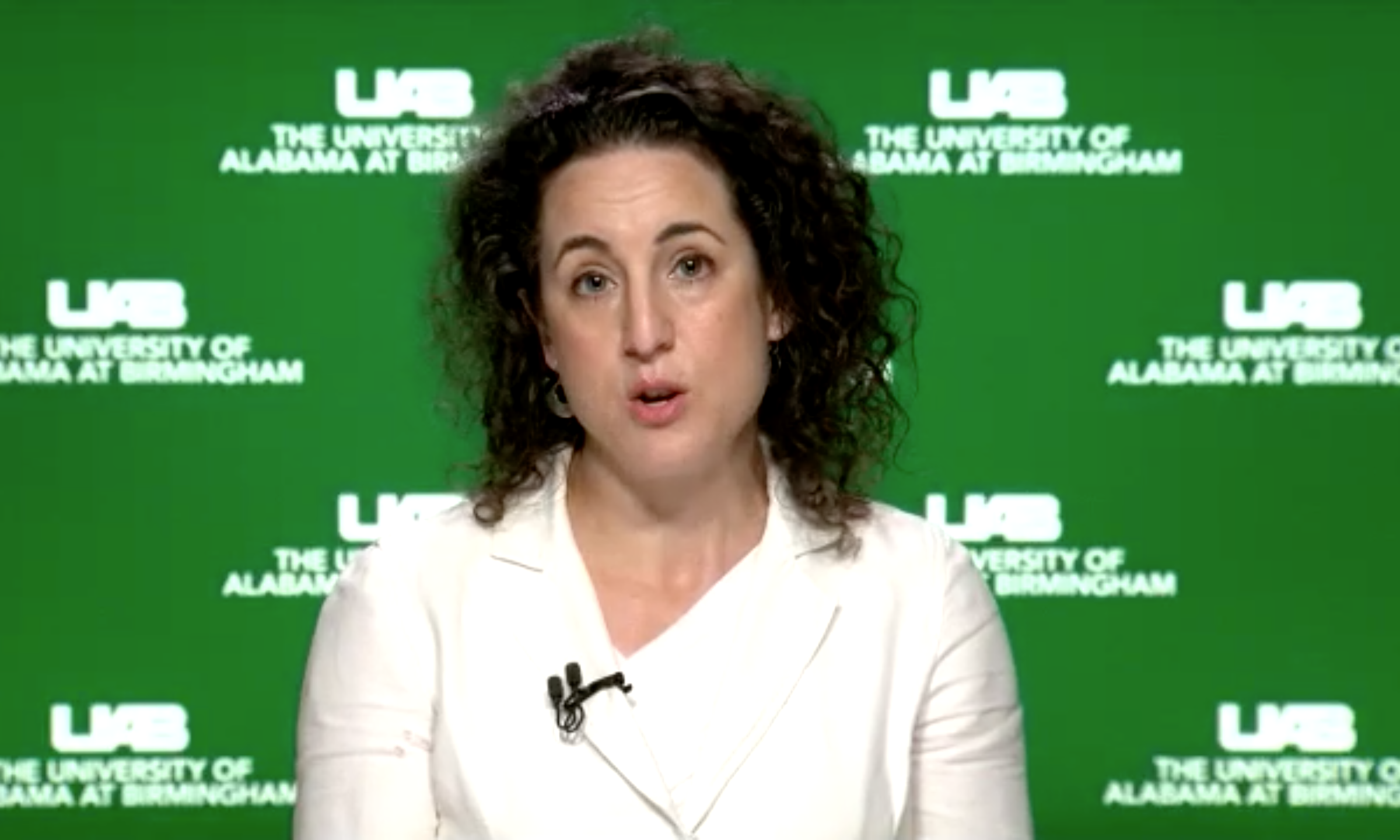 Alabama continues to see record numbers of new COVID-19 cases and hospitalizations, and the best way to turn the trend around is to wear face masks and practice social distancing, a UAB doctor says. 
Dr. Jodie Dionne-Odom, an infectious disease specialist at UAB, told reporters in a press conference Wednesday that the seven-day average of new daily coronavirus cases in Alabama has increased fourfold over the past several weeks. 
"We still are at a time point when we have an ability to intervene, and do something to reduce that case count, to reduce the eventual mortality," she said. "You don't want to wait until things are so bad that it's difficult for us to reverse the trend at all."
Dionne-Odom said she's concerned that the window of time to turn the trend of increasing cases, hospitalizations and the impending deaths that will surely come is limited. Wearing masks in public and practicing social distancing are some of the best tools we have to do so, she said.
On Wednesday, the state added 1,161 new COVID-19 cases and 25 deaths from the virus. It's killed 1,032 people in Alabama, the UAB physician said. At least 1,110 people were being treated in hospitals in the state Wednesday, according to the Alabama Department of Public Health, the most since the pandemic began.
The 14-day average of new daily cases was 1,057 — the highest it's been since the start of the pandemic. 
"The fact that we're seeing these sharp increases and hospitalization in cases over the past week or two is really concerning," Dionne-Odom said. "And we expect, given the lag that we know there is between cases and hospitalization — about a two-week lag, and a three-week lag between cases and deaths — that we're on a part of the curve that we just don't want to be on in our state."
UAB Hospital's COVID-19 intensive care and acute care units were approaching their existing capacity Tuesday, when the hospital was caring for 92 coronavirus patients. The hospital had 91 inpatients who had been diagnosed with COVID-19 on Wednesday.
Of those being treated in UAB's COVID-19 ICU unit Tuesday, less than half were on ventilators, a UAB spokesperson, Bob Shepard, said in a message to APR on Tuesday. Ventilator usage is actually dropping, he said, a positive sign. The hospital has both a COVID ICU and a COVID acute care unit designated to keep patients separated from those who don't have the virus, but it has more space in other non-COVID units.
"If we reach a point where we have more patients needing space in either unit, we will create more space in other areas of the hospital and designate additional beds for COVID patients," Shepard said.
"The issue is that designating more beds for COVID care reduces the number of beds we have for patients with non-COVID illnesses, which can have a profound effect on the overall health of our community," he said.
That flexibility was echoed by Dionne-Odom, who said that it is the type of system where they can create capacity as it's needed. 
"And we have units that we can open and close and take care of patients with COVID and staff who are familiar with the procedures of wearing PPE and gowning and keeping healthcare workers safe," Dionne-Odom said. "So we've used everything that we've learned since March, working really hard to be able to take care of more patients. That said, you have to remember that every bed that we're using today for someone with COVID can potentially be a bed that someone else would need, who's having a stroke or having a heart attack." 
"These problems are continuing to happen, and they need ICU-level care too," she continued. "So we don't want to continue to see an increase in the COVID cases because that has the indirect effect of affecting how we care for all the other patients with serious diseases." 
Dionne-Odom said that they know from experience that some of those being hospitalized for the virus will die in the coming weeks, "so we're all watching the next several weeks very cautiously." 
Testing across the state has increased in recent weeks, but so has the percentage of tests that are positive, a sign that not enough testing is being done, and cases are going undetected. 
Dionne-Odom said many cities across the southeast have high testing positivity rates of between five percent and 15 percent, and in some cases as high as 20 percent.

"And what that number means is when you're getting one of five tests back positive, is that there's a lot of spreading infection in the community that you are not detecting," Dionne-Odom said. 
Alabama's seven-day percent positivity rate was 14.69 on Wednesday. Public health experts say it should be at or below five percent or cases are going undetected. 
In Jefferson County, as of Wednesday, the percentage was roughly 14 percent.
While the majority of hospitalized patients are older, UAB does have COVID-19 patients in their 30s who are very ill and in ICU units, Dionne-Odom said.
"So the message is still true that this disease tends to impact older adults more than younger adults, but if you're 20, 30, 40, especially if you have an underlying condition, but even if you don't, you're not immune from this disease. You're still at risk of having severe outcomes," Dionne-Odom said.