Gov. Ivey asks Pro Tem Marsh to press forward with controversial bill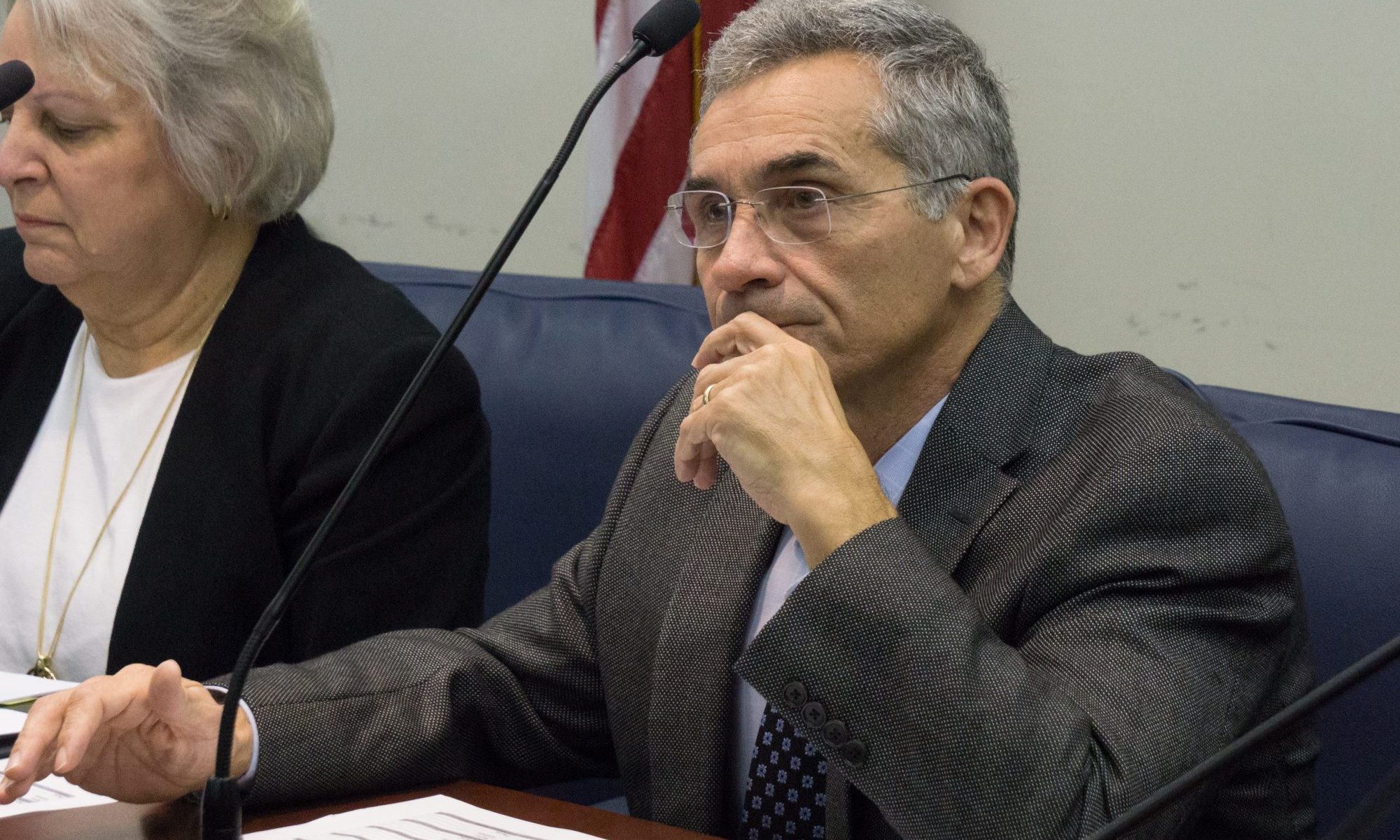 Last week, economic development proposal, HB317, was left hanging while Republican Senate President Pro Tem Del Marsh met with Gov. Kay Ivey to discuss the bill's future.
Bogged down in controversy, HB317 seeks to create a new class of individuals called economic development professionals who are exempt from state ethics laws. Currently, those who engage in such activities are held accountable to follow the rules as set under the Alabama Ethics Act.
On Monday, spokesmen for the governor's office, Daniel Sparkman — responding to a request for comment from APR, said that Gov. Ivey remains committed to the passage of HB317, and that she made her wishes known to Marsh during their meeting last week. According to Ivey's office, Marsh will, "keep working to get it [HB317] passed."
Opinion | AG, commerce secretary hide real problem with economic development bill
It remains unclear if Ivey's staff or her commerce secretary, Greg Canfield, has informed the governor of the disturbing section in HB317 which fashions a way around the revolving door act, or provided for "less than full time," economic development professionals.
Those close to the process, given anonymity to speak on background, freely say Marsh became the bill's champion when it failed to attract a Senate sponsor. APR learned that Marsh's meeting with Ivey was due to questions surrounding the bill. "To punt on the bill by going to the governor is a strong indication that Marsh has problems with the proposed law," said a source on the seventh floor of the State House.
At an irregular meeting of the Senate Fiscal Responsibility and Economic Development Committee, State Senator Trip Pittman, R-Montrose, said that the Ethics Commission staff had the opinion that economic developers met the definition of lobbyists, as reported by APR's Brandon Moseley last week. "I have tremendous concerns about parts of this," Pittman said. "If you engage people for money, you are lobbying."
Marsh to meet with Gov. Ivey to decide fate of economic developer bill
Pittman also exposed the revolving door problem by asking, "If someone were to leave the legislature, would they be able to immediately go into the field of economic development?" Alabama Law Institute Director Othni J. Lathram answered replying, "You would be right." But he added that some tweaks to the legislation could close that loophole.
No one has yet offered a reasonable explanation as to why the legislature should carve out a special exception for part-timers. What is known is that Canfield and Attorney General Steve Marshall planted the exception in HB317 and then denied there was a part-time exception by calling it less than full time.
Because the legislature will meet three days this week, it is uncertain when the Senate Fiscal Responsibility and Economic Development Committee will meet again to deliberate on HB317.
When pressed on the bill's necessity during the committee meeting, not one of the proponents could name a single economic development project that was lost because of existing ethics laws.
Ivey's office's persistence may see the bill come out of committee –  there are precious few hours left in the 2018 session for a floor fight over HB317. "That's a silly hill to die on," said a seventh-floor insider.
Print this piece
Jones criticized for voting to limit Trump's war powers authority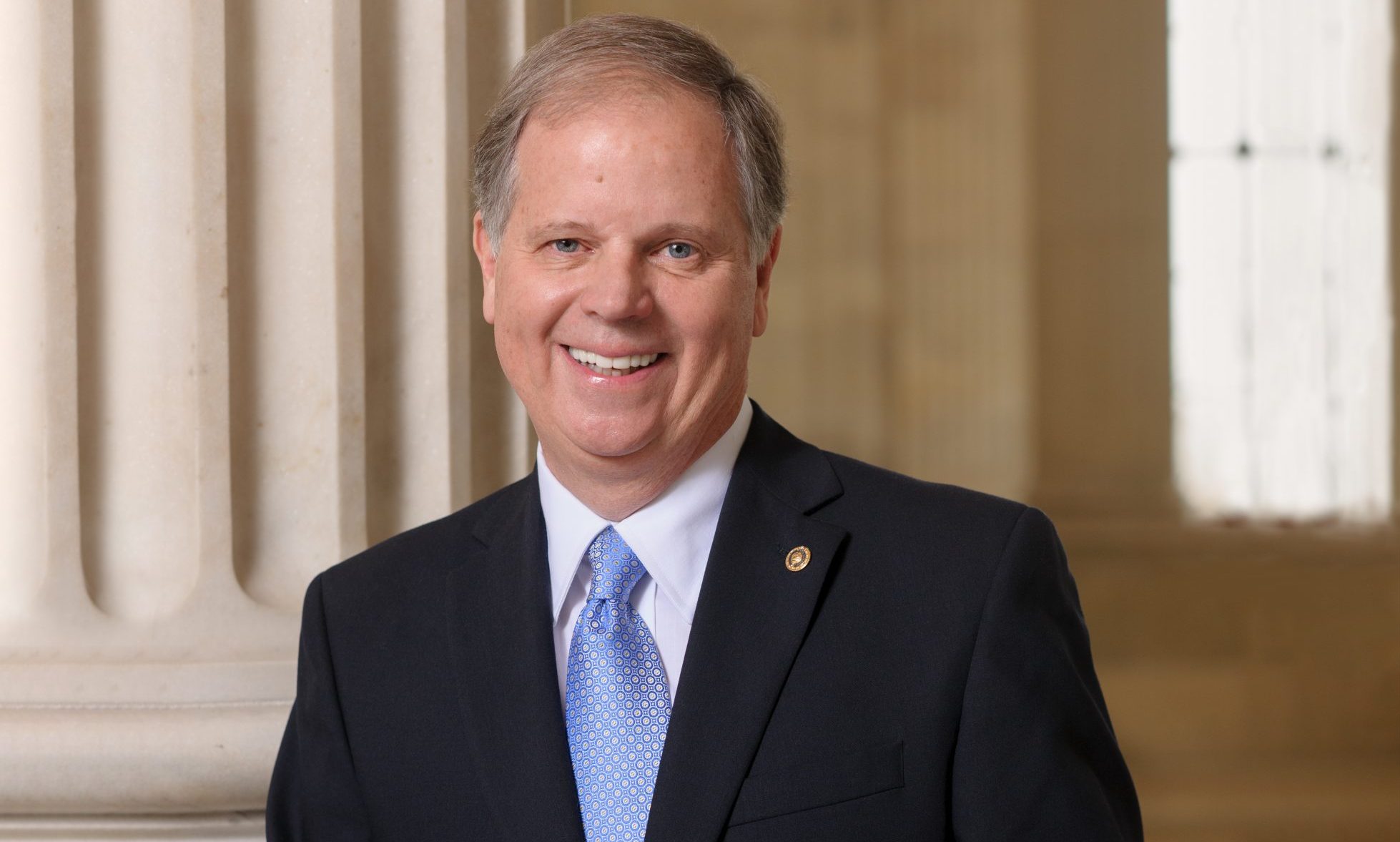 Thursday, U.S. Senator Doug Jones (D-Alabama) voted in favor of S.J.Res.68, a resolution which directs the removal of United States military from hostilities against the Islamic Republic of Iran that have not been authorized by Congress. Jones has been criticized by Republicans for voting to limit President Donald J. Trump's war powers on Iran.
"Before a President can lead us into war, he or she must first earn the support of the American people and also fulfill their solemn constitutional obligation to seek approval from Congress," Sen. Jones said in a statement. "While the President has the power to protect Americans in the case of an imminent attack, that authority does not extend to committing our service members to long-term hostilities unilaterally. This resolution sends a strong message that we will follow the Constitution and we will not send our troops into harm's way without the serious consideration and consent of the Congress."
Trump Victory National Finance Committee member Perry O. Hooper Jr. released a statement in response.
"Senator Jones once again turned his back on Alabama and voted as the leftwing Democrats commanded. He has no regard for the values, opinions or views of Alabamians," Hooper said. "He sees us as deplorables just like the elites of the Democratic party who have funded 80 percent of his doomed campaign for re-election.:
Hooper stated, "I whole heartily support the President who stated 'We are doing very well with Iran and this is not the time to show weakness… If my hands were tied, Iran would have a field day. Sends a very bad signal. The Democrats are only doing this as an attempt to embarrass the Republican Party.'"
"The Commander-in-chief must be free to work with his staff and his military leaders to conduct covert operations like the one that eliminated Iran's terrorist-in-chief General Soleimani," Hooper added. "You can't micromanage the war on terrorism. The Democrats in Congress are so filled with Trump Derangement Syndrome that no matter how much it would benefit our country and the world; they would never give Trump a "victory". If it came down to it, they would leak everything to the media no matter what the consequences."
Senator Jones is a cosponsor of the legislation and a member of the Senate Armed Services Committee. Eight moderate Republicans voted with the Democrats on the resolution.
Senator Jones has also been criticized by Republicans for his comments that he was "appalled" by Pres. Trump's actions following his acquittal on both Articles of Impeachment.
"Newsflash for Senator Doug Jones: Most Alabamians have been appalled by his actions his entire time in office," former Attorney General Jeff Sessions said. "It's about time we send Doug home, and replace him with someone who understands our values. Alabamians deserve a Senator they can be proud of again."
Sessions is a candidate for the Republican nomination for Jones' Senate seat.
The Republican primary will be on March 3.
Print this piece