House adjourns Tuesday without addressing school security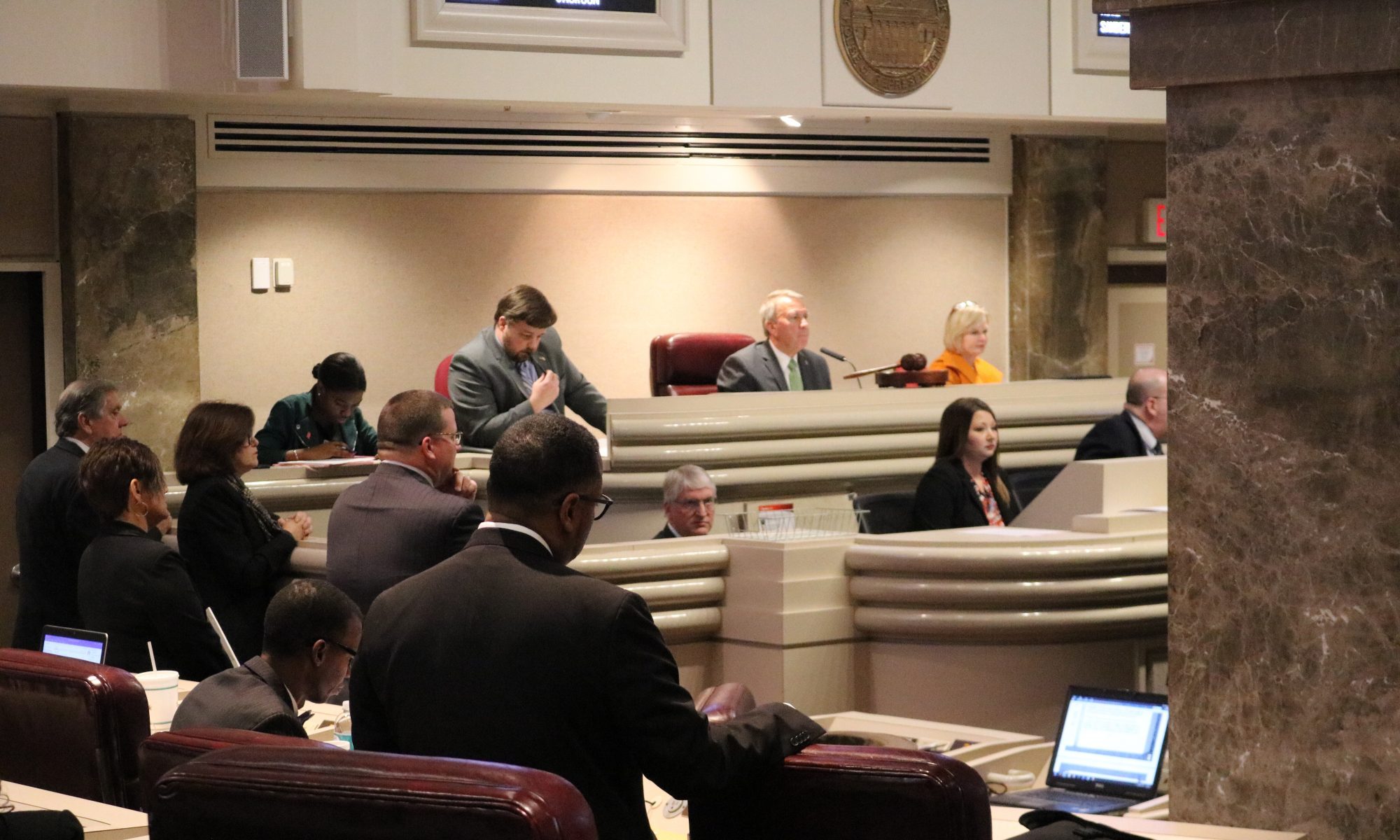 A number of bills have been introduced into the Alabama Legislature to address the need for school security following the Marjory Stonemason Douglas High School shooting in Parkland, Florida.
One legislator introduced bills to ban the sale of semiautomatic firearms. Another introduced a bill to ban 18 to 20 year olds from having assault weapons. There was talk of funding school resource officers in every school. There was a bill to create a highly trained school security force embedded in the schools. The bill that appeared to have the most support would have armed teachers that were required to get APOST training.
House Bill 435 was sponsored by state Rep. Will Ainsworth, R-Guntersville. Ainsworth's bill armed teachers and administrators to protect the children in their care in order to be able to deal with the school shooting phenomenon that draws headlines across the country every time some mean nasty malcontent guns down his peers, often at school buildings where shooters are facing an unarmed captive population of victims.
House bill 435 passed out of committee last week and was on one of the special order calendars that the rules committee adopted for Tuesday's session; but it was not the one of the calendars that the leadership brought to the floor. Instead of doing anything to address school security, the leadership prioritized a plan to fund an open air football stadium at the Birmingham Jefferson Civic Center. That passed; but only after three and a half hours of contentious debate in a legislative day where the House did not even begin work until after 2:00 p.m.
There were many questions about whether or not HB435 even had the votes to pass had it been brought to the floor. Democrats were planning to filibuster the legislation, which did have 32 co-sponsors. Republican Harry Shivers had made national headlines last week for opposing the bill because he did not trust women to handle firearms and most school teachers are women.
The Legislature is preparing to go home so the Alabama Political Reporter is being told that there are not enough legislative days left in this session for the Senate to meet to take up any House bills that were not transmitted to them by the end of the day on Tuesday.
Ironically, the legislature has plenty of time to pass legislation addressing school security.
Alabama has a part-time legislature that can meet up to 30 days in the annual regular session. The two houses have only used 21 of their 30 legislative days, but the legislators want to go home early to go on vacation and to spend more time in their districts campaigning so APR is being told that they plan to shut this session down having used only 25 of their 30 days.
If that information is correct, they are going to use just four days of their remaining nine so controversial bills like ordering school systems to spend money to have viable school security systems in place or allowing the school teachers to arm themselves to defend the children in an attack may not come on the floor.
Alabama Gov. Kay Ivey has created another school security task force. The legislature had their own task force that delivered a report in December 2016.
Kellum holds onto Court of Criminal Court of Appeals seat
While there is still a general election on Nov. 3, Tuesday's victory effectively re-elected Kellum to her third term as no Democrat or independent qualified to run for the race.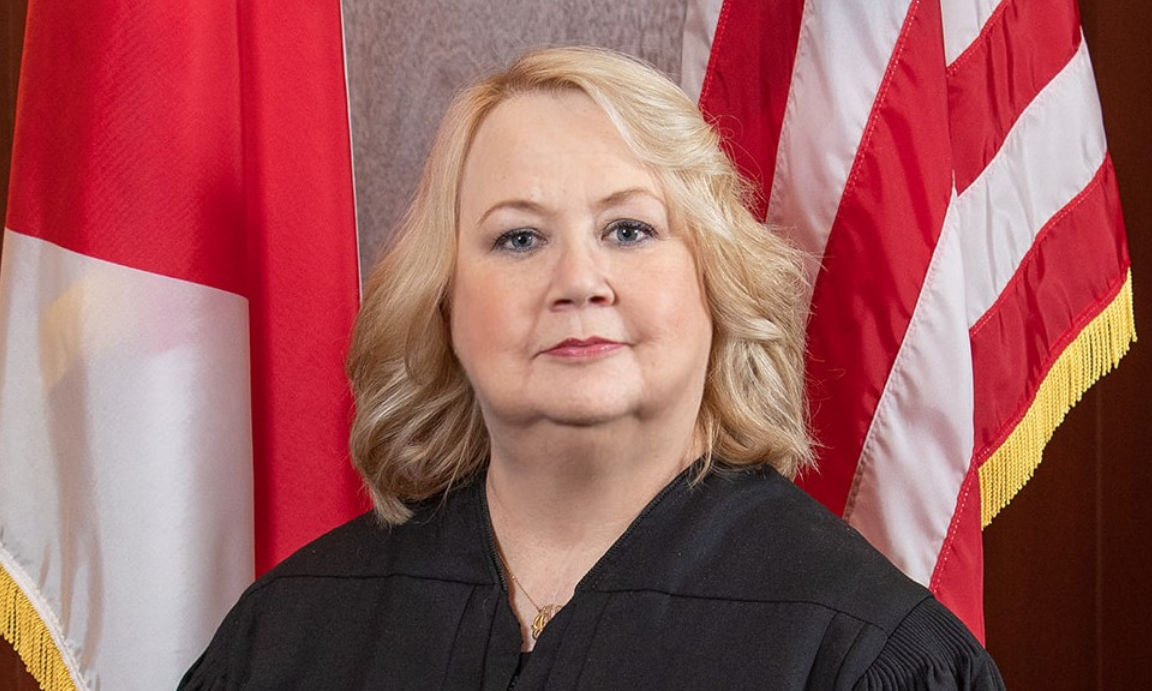 Incumbent Alabama's Court of Criminal Appeals Judge Beth Kellum won the Republican primary for her seat on the court, likely assuring that she will return to the general election.
With 100 percent of precincts reporting unofficial results, Beth Kellum had 56 percent while challenger Will Smith received 44 percent.
"Thank you to everyone who made the effort to vote in today's "pandemic election," Kellum said in a statement. "It has been one of the great honors of my life to represent you on the Court of Criminal Appeals for the past 12 years. It was a hard fought race, and I am thankful for the people of Alabama and for the trust you put in me to serve the great State of Alabama. I look forward to serving you for another six years!"
Smith conceded the race in a statement.
"This Sunday, one of the hymns we sang in church was Have Faith In God. The chorus of the song has played in my mind ever since. So first and foremost, I want to thank God for giving me faith and provision along the way of this campaign journey," Smith said. "I want to thank the Republican voters who braved the unusual circumstances of this time to vote for me today. These conservative grassroots supporters have supported my campaign, defended my character and championed our sacred beliefs of faith and family and our American ideals of liberty, freedom and constitutional government."
"I am forever grateful to my wife, Laura," Smith continued. "She has been my rock and encourager. She has always been so supportive and understanding throughout the demands of this campaign journey. I love her and I am blessed to have her as my wife."
"I enjoyed traveling to the four corners of our great state and meeting so many of her wonderful people," Smith added. "This race was one of grassroots conservatives against the big money interests of Montgomery which contributed over $80,000 to the incumbent. The results of the March 3rd Republican Primary showed me trailing the two-term incumbent by a margin of 43% to 37%. It was amazing we were within 6 percentage points of the two-term incumbent despite being outspent over 15 to 1 during the primary. Today, the voters spoke and re-elected the incumbent to her third term. I congratulate Judge Kellum on her victory tonight."
Alabama Republican Party Chairman Terry Lathan issued a statement following Kellum's win for the GOP nomination for the Alabama Criminal Court of Appeals.
"While we had two exceptional candidates for the Criminal Court of Appeals, Alabama Republican voters have selected a highly qualified legal mind to be their nominee for the Alabama Criminal Court of Appeals," Lathan said. "Beth Kellum has proven herself to a be a strong judge during her previous two terms on the bench. Combined with her extensive legal career, we are confident Judge Kellum will win re-election and return to this seat on November 3rd. We look forward to her continued service with the upmost integrity and seriousness she has shown Alabama as a judge."
"We extend our gratitude to Will Smith for his willingness to serve — not just in this position but in his previous post as a Lauderdale County Commissioner," Lathan added. "He is a great example of a true statesman."
Kellum is an Alabama native who grew up in Vance in Tuscaloosa County. She graduated from Brookwood High School in 1977. She has a bachelor's degree from the University of Alabama and a law degree from the University of Alabama School of Law.
Kellum was hired in 1985 by Attorney General Charles Graddick as an assistant attorney general. She worked in the criminal appeals division where she primarily prosecuted appeals before the Court of Criminal Appeals and the Alabama Supreme Court.
She later worked as a staff attorney for the Court of Criminal Appeals from 1987 until 1990. Kellum went into private practice with the Montgomery law firm of Robison & Belser, P.A., working on a wide variety of civil and criminal cases in state and federal courts.
In 1997, she went back to the Court of Criminal Appeals to work as a senior staff attorney for the newly-elected Judge Jean Brown. She worked as a senior staff attorney for the Alabama Supreme Court from 1999 until 2001, before returning to the Court of Criminal Appeals as the senior staff attorney for then newly-elected Judge Kelli Wise.
Kellum was elected to the Court of Criminal Appeals in November 2008 and was re-elected in 2014. While there is still a general election on Nov. 3, Tuesday's victory effectively re-elected Kellum to her third term as no Democrat or independent qualified to run for the race.
Alabama is one of the few states to elect its judges in partisan elections.