The most depressing thing about Alabama politics these days is just how stupid our scams are.
I think that's a sign of a good, healthy government: the more well-planned and well-executed your scams, the better overall government you have. Because smart scams require smart people to carry them out. So, if nothing else, at least you're getting your state's smartest people into government.
But ours are just dumb.
We've had a House Speaker who detailed in emails all the ways he was skirting the ethics laws. We had a governor who couldn't figure out that his texts were connected to his wife's iPad. And we've had a state superintendent search scam that was so stupid the writers of "Scooby Doo" would have laughed it out of the room.
It's sad.
Our scams used to be something in this state.
We had guys who concocted a scheme — sitting in the back of a Montgomery Italian joint — to get a governor tossed out of office and tossed into jail.
We had a governor concoct an elaborate scheme to run his nemesis, a casino owner, out of business by gaining control of nearly every level of state government.
There were pork-filled highway projects and sweetheart carpool deals. There were mistress setups and more secret blackmails than you could imagine.
Those were the days.
Now … well, let me put it like this: A governor under investigation — an investigation the entire state was aware of — appointed the AG who was investigating him, and at the press conference they both tried to pretend that the investigation wasn't happening.
You see what I mean?
There's no effort. No smarts. No planning.
It's just transparent, easy-to-spot, stupid corruption. Like a bunch of teenagers clumsily trying to hide beer from cops.
And so, in such an atmosphere, it was no surprise that a stupidly corrupt ethics bill continues to be pushed by certain Alabama politicians.
HB317 is the bill's official number, and it would, among other things, implant an exclusion within the state's ethics laws for economic developers — a made-up word for a person who serves as the dealmaker between a company who wants free land and no taxes and a government body who will sell out constituents to give it all to the company.
When the idea for this bill was originally conceived, it would have made an exclusion for about 70 people — known as site-selectors — who work fulltime on economic development projects. The need for such an exception for these people arose when the state's Ethics Commission issued an opinion that these folks were lobbyists.
(Quick aside: They are lobbyists. They go to these government bodies and they lobby them for better deals.)
Everyone was pretty much on board with that, since the exclusion would be small and easily identifiable.
But Alabama being in the business of stupid scams these days, the boys in charge simply couldn't leave it at that. So, they attached the dumbest, most transparent sentence possible.
In addition to excluding these 70ish fulltime site-selectors, HB317 also allows for people who work "less than full time."
Now, I do believe that if you exclude all of the people who work full time in economic development and then also exclude all of the people who work less than full time in economic development, you've just excluded all of the people.
All in the name of getting a little more money flowing into the pockets of the boys in and around the State House.
Because not a soul who has pushed this bill has been able to describe why part-time "economic developers" should be excluded, which projects have been hampered by their lack of exclusion or why exclusion for any of these people would be beneficial to taxpayers.
And we all know why: Because there is no good and reasonable answer to any of that.
And it's even worse than you know.
In closed-door meetings with lawmakers, the guys behind this stupid bill — led, of course, by AG Steve Marshall, who has apparently never met a sellout he'd turn down — have struggled to provide even the most basic definitions. At a meeting on Wednesday morning, they couldn't even tell lawmakers what constituted "full time."
In addition, the executive director of the state's Ethics Commission has called it a terrible bill — an assessment he has not backed away from.  
But because it's Alabama, even as most of the Fiscal Responsibility and Economic Development committee (better known as the oxymoron committee) expressed grave concerns about the language in the bill, HB317 somehow managed to get committee approval. It is expected on the Senate floor as early as Thursday.
A number of senators have promised to fight it. And hopefully they will.
But the fact that such a stupid scam has made it this far is an ominous sign.
Print this piece
Opinion | What happened in Huntsville Wednesday night was disgraceful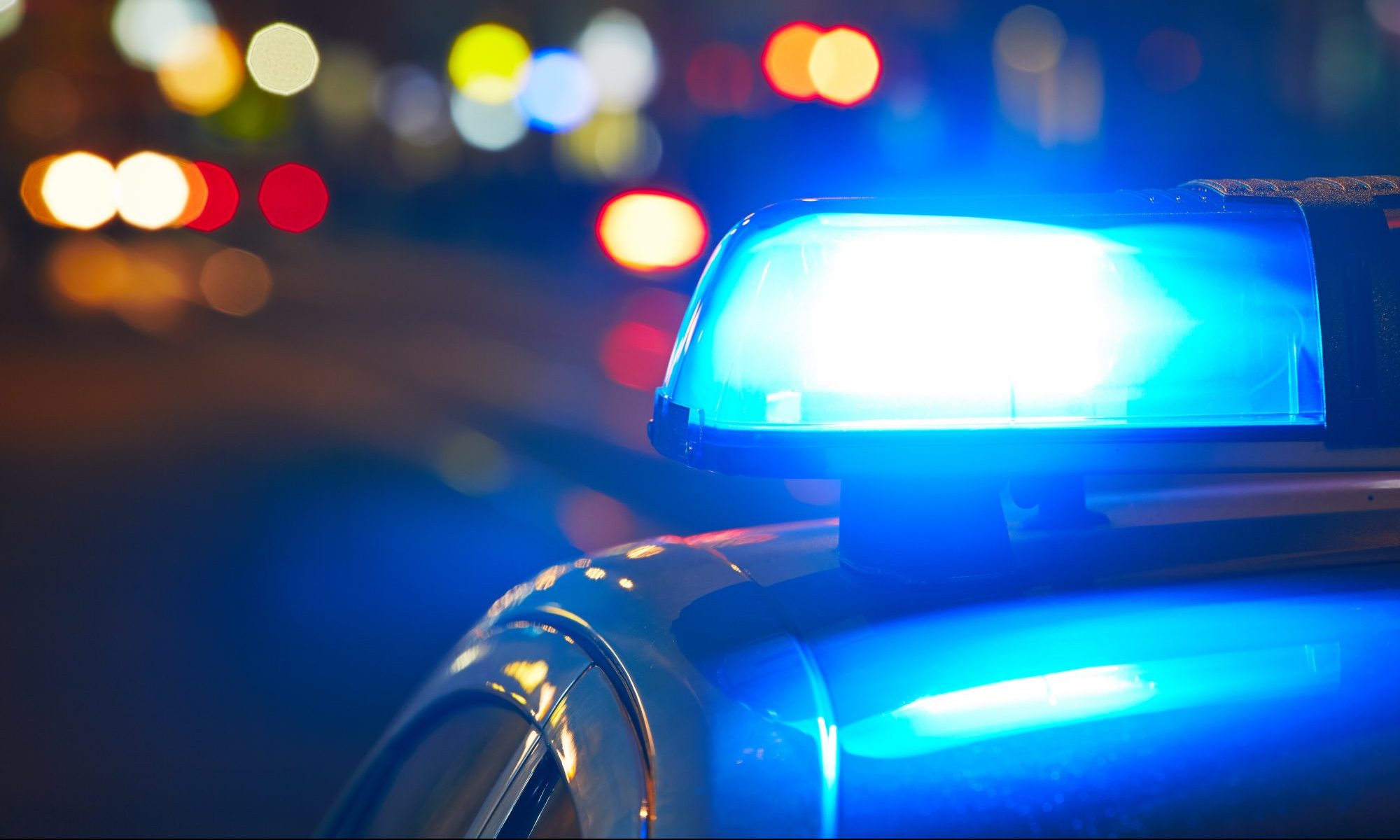 Law enforcement officers in Huntsville assaulted dozens of people Wednesday night following a peaceful protest and march. 
This is the accurate description of what took place in Huntsville. 
I don't care what you heard on "the news" or what you read on Facebook or Twitter. That's what happened. 
Following a peaceful protest downtown — for which the NAACP obtained a permit, because it planned to block traffic — dozens of protesters, gathered to speak out about police brutality of black citizens in the aftermath of the murder of George Floyd, began to march around the downtown area. 
This is their right. It is guaranteed by the U.S. constitution. 
Contrary to popular belief, and according to legal guidance posted by the American Civil Liberties Union, you do NOT need a permit to peacefully assemble. In fact, it is against the law for anyone — or any law enforcement agency — to prevent you from peacefully assembling in response to a breaking news event.  
And yet, that's exactly what happened in Huntsville. 
Huntsville Police, the Madison County Sheriff's Department and — for some reason that no one could immediately explain — the Alabama State Troopers began firing tear gas and rubber bullets at people who were peacefully marching. 
In attempting to explain why such actions occurred, Lt. Michael Johnson of HPD essentially admitted that officers acted improperly. 
He told TV station WHNT-19 that officers attempted to clear the area by telling the lawfully gathered crowd to disperse. When the crowd instead decided to exercise its right to assemble, Johnson said, officers began using force, including firing the rubber bullets at innocent men, women and children and spraying the crowd with pepper spray and tear gas. 
(Just a quick little FYI: Tear gas has been deemed a chemical agent and the Geneva Convention specifically bans its use in war. But it's still legal for police departments to toss into peaceful crowds.)
Johnson said officers used force because they weren't "going to roll the dice" and take a chance that the crowd could become hostile. 
Which — and while I'm no attorney, I feel comfortable going out on this limb — is not how the law works. You can't impose force because you believe someone might break the law. Particularly when there is no evidence of that. 
And how do we know there is no evidence of it? 
Because Johnson just kept on talking during that interview, an interview led by WHNT's Jerry Hayes, who was — and I'll put this kindly — very police-friendly. As Hayes praised the police response and told everyone that the cops really had no choice but to clear the area by gassing children, Johnson explained just how well it had all gone. 
No officers were injured, Johnson said. No property was damaged, he said. They even had single-digit arrests/detainments, he said. 
So, again, law enforcement fired rubber bullets at peacefully assembled men, women and children who didn't damage property, didn't assault police officers and had every right to march on and alongside a public street. 
It's not hard to understand why people are marching against police abuse. 
Democratic state Rep. Anthony Daniels, who represents the Huntsville area and who spoke earlier in the evening at the NAACP-organized event, compared the actions and the optics of the police attacking citizens to "Bloody Sunday" in Selma. On that day in 1965, Alabama State Troopers attacked a group of peaceful marchers because the marchers refused to disperse, and instead continued their march out of Selma towards Montgomery.
"I want someone to explain to me what the state troopers were doing at a peaceful event," Daniels said. "What happened was a disgrace. That was a peaceful protest. Those people were following the laws and were not out of line."
The same cannot be said for the officers. 
There are a number of videos of cops from various agencies firing tear gas canisters at people who are posing no threat, and in most cases are backing away from the officers, and randomly spraying down groups of people with pepper spray for no discernable reason. In one video that was viewed several hundred thousand times by late Wednesday evening, an HPD officer exits his patrol car, pepper spray in hand, and just starts strolling along, periodically dousing terrified people with the spray. 
It was disgraceful. It was ignorant. It was, most of all, simply wrong. 
There has been a lot of condemnation over the last few days of violent protests and criminal acts. And rightfully so. While many people understand and can empathize with the anger that lies beneath these protests, the majority doesn't want to watch cities burn. 
I hope the same people who condemned those acts will also speak out against the violence committed by law enforcement in Huntsville on Wednesday.
Print this piece