Jones push secures increased funding for HBCUs as part of proposed spending deal
The bill would bump funding from last year's levels of $244.7 million to $279.6 million this year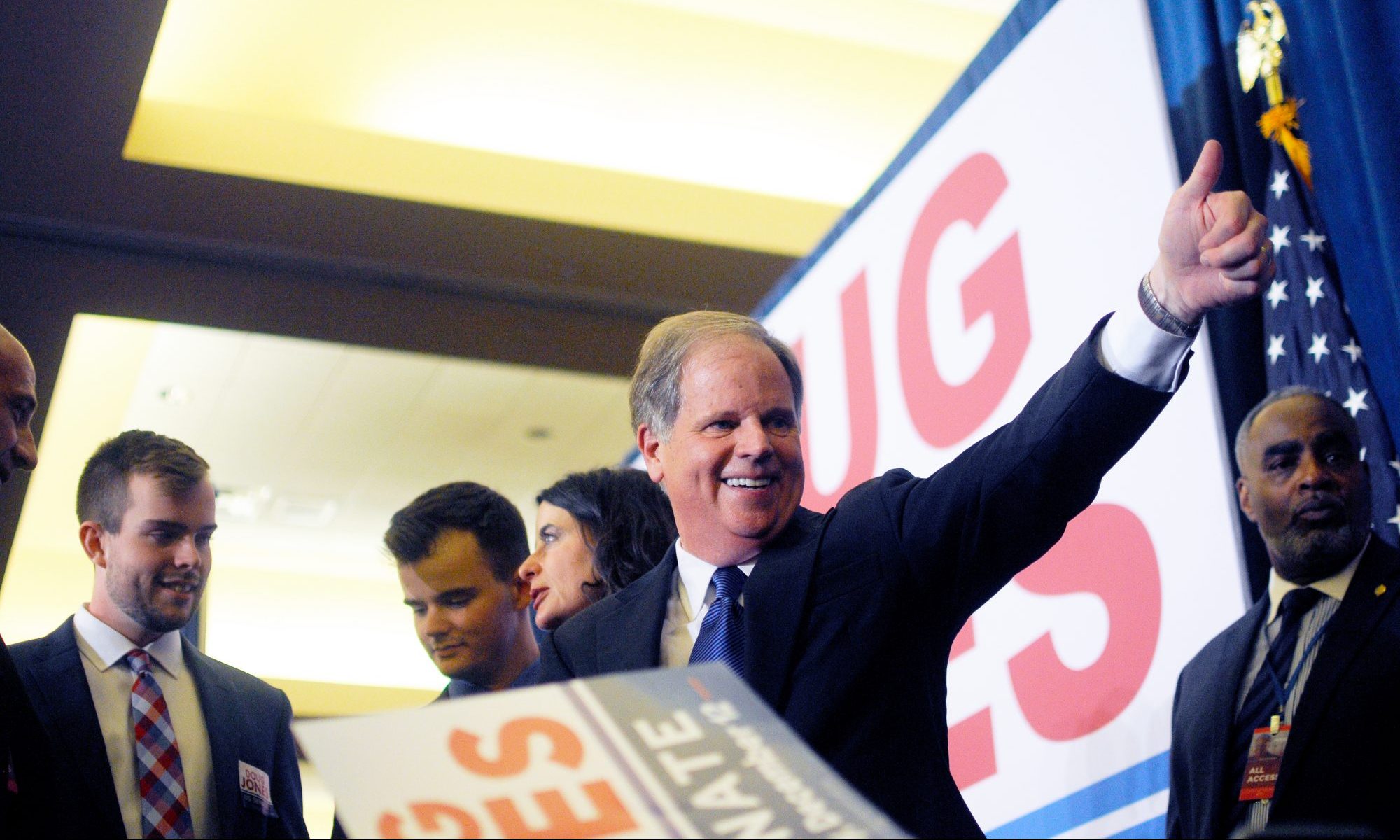 Historically black colleges and universities would get a 14 percent funding increase as part of a proposed Senate omnibus spending bill after Sen. Doug Jones and California Sen. Kamala Harris made a push to secure the funding increase.
The bill would bump funding from last year's levels of $244.7 million to $279.6 million this year. The two senators led a push to get the increase, sending a letter on Feb. 22 to Senate leadership that was co-signed by 12 other senators.
Congress unveiled the spending bill Wednesday, which, if passed, would put an end to prolonged funding fights and recurring shutdowns. The $1.3 trillion bill would fund the government through September and include an additional $80 billion for national defense spending.
Both chambers of Congress will need to approve the bill by a Friday deadline in order to avert another shutdown that could begin this weekend, the third of the year.
The letter in support of increased HBCU funding was delivered to the Senate Appropriations Subcommittee on Labor, Health and Human Services, Education, and Related Agencies.
Alabama is home to more HBCUs than any other state in the country.
"Alabama's fifteen Historically Black Colleges and Universities are integral to our world-class university system," Jones said in a statement.  "Despite enrolling roughly 300,000 students each year nationwide, HBCUs have faced significant funding challenges, with some even forced to close their doors."
Jones said HBCUs provide a path for many first-generation college students, many of whom come from under-served backgrounds.
"I am proud that our efforts to increase federal support have been successful, and I will continue to advocate for these institutions that have done so much to help my constituents in Alabama and people across the country," Jones said.
Historically Black graduate institutions will also see a 14 percent funding increase, receiving a boost from $63.3 million to $72.3 million this year. Predominantly Black Institutions, dozens of schools with a majority black student body, will receive a near-$2 million funding increase.
"HBCUs are critical to the foundation of our higher education system, and provide opportunities for some of the nation's most promising and deserving students," Harris said. "I am pleased funds in this bipartisan budget agreement will be invested in the future of these young people. Ensuring HBCUs have the federal support and resources they need to thrive for generations to come is one of my top priorities as a proud HBCU graduate."
$1.5 billion in total economic impact for the state is generated by Alabama HBCUs, and more than 15,000 jobs are generated for local and regional economies. The schools increase their graduates' lifetime earnings by 56 percent over what they would have earned without a college degree.
The bill contains a directive to the secretary of education to create and execute an outreach plan to work with states and the Capital Financing Advisory Board to improve outreach to state and help additional public Historically Black Colleges and Universities participate in the program.
Opponents accuse Tuberville of supporting amnesty for undocumented immigrants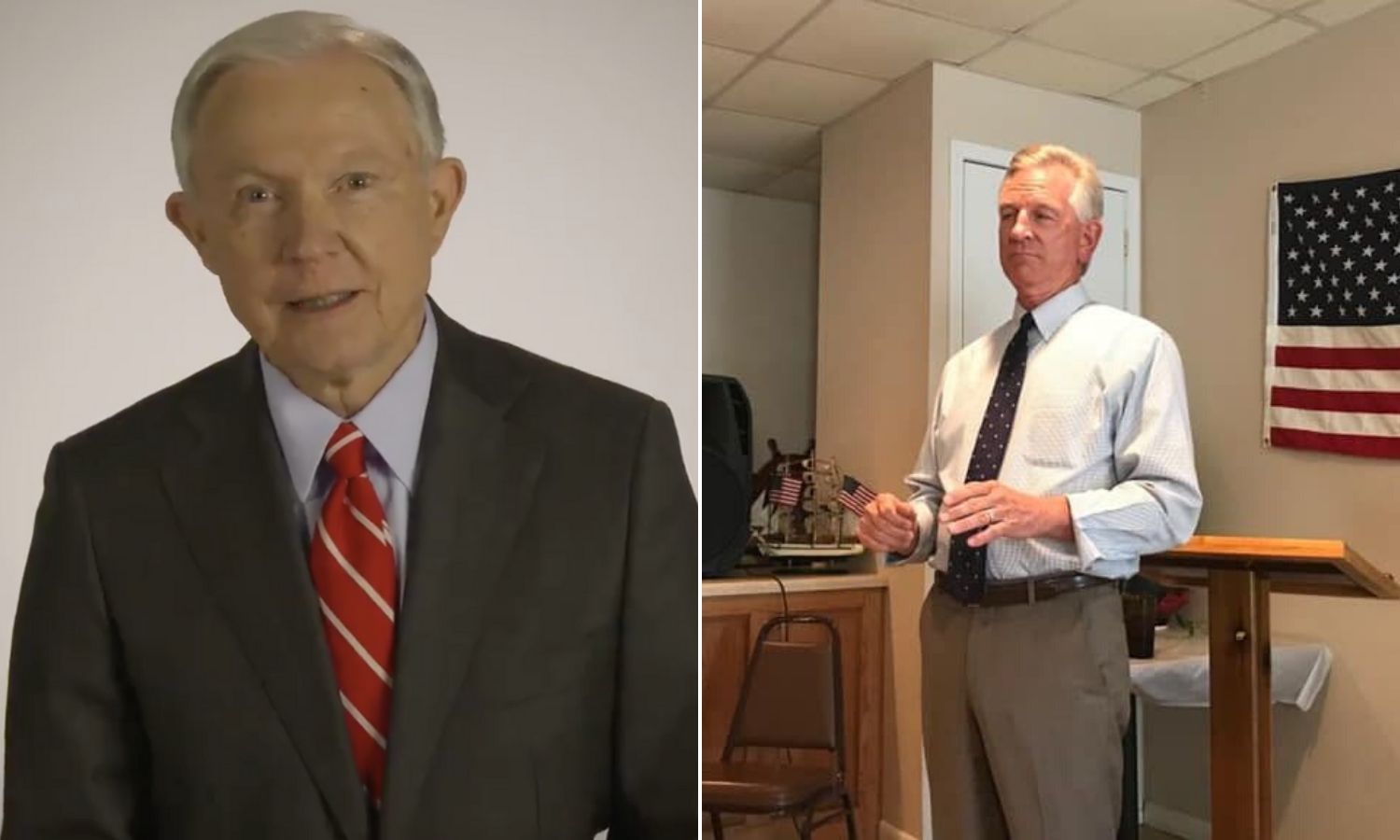 The Senate campaign is heating up as the top three candidates are all going negative. Former Auburn head football coach Tommy Tuberville has attacked Congressman Bradley Byrne (R-Montrose) and former Attorney General and Senator Jeff Sessions of being career politicians. Both Byrne and Tuberville have attacked Sessions for not having adequately served President Donald J. Trump (R) while Attorney General. Byrne has even attacked Tuberville's coaching abilities. The latest attacks on Tuberville accuse him of supporting amnesty for illegal aliens. Sessions even accused Tuberville of being a "tourist."
Wednesday, Sessions announced a new television ad called "Tuberville for Amnesty."
Byrne and Tuberville point to an August speech by Coach Tuberville when he said: "There are people coming across the border that need jobs… and we want them to come over here… Let em' come in and become citizens like we all became citizens."
The Tuberville campaign called the attack "fake news" on Twitter.
Sessions' campaign manager Jon Jones said, "Tuberville is claiming that his own words are 'fake news.' All of them? Tommy Tuberville needs to read the transcript. It is clear that Tuberville supports immigration amnesty, and he is attempting to trick Alabama voters to believe otherwise. In contrast, Jeff Sessions has done more than just say he wants to fix the border – he has already worked alongside President Trump to stop illegal immigration."
The new Sessions ad reads: "Tuberville is trying to trick you, hiding his support for immigration amnesty." Then plays an audio clip of the Tuberville comment from August
Tuesday, Byrne told reporters in Trussville: "I can tell you right now this issue about Tommy Tuberville's position on amnesty is a key issue. And so we're going to keep telling people about his position on that and let him explain why he doesn't think that's amnesty."
"Let em' come in and become citizens like we all became citizens," Tuberville is quoted in the ad.
Tuberville has denied supporting amnesty and says that he supports President Trump's immigration agenda.
The Sessions ad further charges: "And Tuberville's not even from Alabama, he's a tourist here. He lives, pays taxes and even votes in Florida."
On Tuesday, the Tuberville campaign responded with an attack ad of their own.
"The career politicians are desperate to hang on to their paychecks and power, so they have started airing negative ads full of false attacks and baseless distortions," Tuberville said. "Our new commercial allows us to respond with some hard truths about which candidate wants to drain the D.C. swamp and is tough enough to actually help President Trump get the job done."
The Tuberville ad has Byrne with former Secretary Hillary Clinton and Sessions with Congressman Adam Schiff (D-California) who led the impeachment effort against President Trump. The ad even connects Sessions and Byrne with Sen. Mitt Romney (the only Republican in either House of Congress who found that the President did anything wrong.)
State Representative Arnold Mooney, former Chief Justice Roy Moore, Ruth Page Nelson, and businessman Stanley Adair are also running for the Republican nomination for the Senate seat currently held by Doug Jones (D).
The Republican primary is March 3.