Shelby urges passage of new omnibus spending deal
Wednesday, U.S. Sen. Richard Shelby, R-Alabama, announced the filing of the Fiscal Year 2018 appropriations bill and urged passage of legislation that would provide critical funding for the U.S. Departments of Commerce and Justice, the National Aeronautics and Space Administration, and the National Science Foundation.
"This is a strong bill that provides significant support for my priorities on the Commerce, Justice, and Science subcommittee, such as law enforcement, national security, economic development, scientific research, and space exploration," Shelby said. "Furthermore, it will rebuild and strengthen our military with the biggest increase in defense funding in 15 years, while also creating opportunities to renew America's aging infrastructure throughout the nation. I urge my colleagues to join me in supporting this bipartisan bill."
The FY2018 Commerce, Justice, Science, and Related Agencies Appropriations Bill reached an enormous $59.6 billion. That is $3.05 billion above the FY2017 enacted level. The bill fund federal law enforcement agencies, state and local law enforcement grants, space exploration, basic science research, economic development programs, trade enforcement, and ocean observations and weather forecasting.
The bill funds the U.S. Department of Commerce at $11.1 billion an increase of $1.9 billion over FY2017, to focus on core economic development activities, protecting intellectual property rights, strengthening trade enforcement, advancing cybersecurity research, and improving severe weather forecasting.
The bill includes $301.5 million for the Economic Development Administration (EDA). This is a $25.5 million increase over FY2017. Increased funding expands the Public Works program to support brick-and-mortar projects in communities across the country and broadband infrastructure and access to unserved areas of the country. The bill also provides $30 million in grants to assist troubled coal mining communities.
National Institute of Standards and Technology (NIST) – $1.2 billion for NIST, $247 million above the FY2017 enacted level. This amount includes a $10 million increase over the FY2017 level for the NIST Manufacturing Extension Partnership. Targeted funding will continue to support our nation's cybersecurity posture through cutting-edge research, expanded advanced manufacturing opportunities, and the promotion of high quality standards to maintain fairness in the marketplace.
The National Oceanic and Atmospheric Administration (NOAA) receives $5.9 billion, which is $234 million above the FY2017 enacted level. The bill provides full funding for NOAA's flagship weather satellites, which are critical for accurate weather warnings to protect lives and property. Increased funding is provided for the National Weather Service to address failing infrastructure at its Weather Forecast Offices across the country.
The bill also includes increased funding for our nation's fisheries. This includes continued support for more accurate and agency-independent data and language allowing NOAA to experiment with alternative management regimes. Provisions in the bill promise to help expand opportunities for American commercial and recreational fishermen.
The bill funds the Department of Justice (DOJ) at $30.3 billion, $1.3 billion above the FY2017 enacted level. The constantly-changing landscape of criminal activity at home and abroad tests the DOJ's ability to deal with emerging threats. The bill reportedly ensures that federal law enforcement agencies work together to focus limited resources in a manner that safeguards taxpayer dollars while preserving public safety.
Executive Office for Immigration Review (EOIR) receives $504.5 million which is, $64.5 million above the FY2017 enacted level, including funding for at least 100 new Immigration Judge (IJ) Teams to help reduce the extensive and growing backlog of pending immigration cases.
The bill funds the Federal Bureau of Investigation (FBI) at $9.03 billion, which is a $263 million increase above the FY2017 enacted level. Within funding provided, the FBI is expected to enhance its investigative and intelligence efforts related to terrorism, national security, human trafficking, and cyber threats, while also enforcing U.S. criminal laws. The bill directs the FBI to ensure full funding for the operations of the National Instant Criminal Background Check System (NICS), and to review protocols associated with communication and information sharing between the Public Access Line and FBI field offices.
The bill also funds law enforcement grant programs at $2.9 billion for DOJ State and Local Law Enforcement Activities, including the Office on Violence Against Women, juvenile justice programs, and community crime prevention grant programs. The bill contains $330 million to fund the Comprehensive Addiction and Recovery Act of 2016 (CARA) grant program, a $227 million increase over FY2017, and $32 million for Community Oriented Policing Services' (COPS) anti-heroin task forces grants. Overall, a $299.5 million increase in grant funding is provided above the FY2017 level to combat the opioid and heroin crisis. The bill also contains $415.5 million for Byrne Justice Assistance Grants (JAG) and $177.5 million for initiatives to address rape kit and other DNA evidence backlogs. DOJ is directed to require all applicants for Byrne-JAG, COPS, and State Criminal Alien Assistance Program (SCAAP) grants to certify that they are in compliance with all applicable federal laws, including immigration laws.
The National Aeronautics and Space Administration (NASA) receives $20.7 billion, a $1.1 billion increase above the FY2017 enacted level and $1.6 billion above the budget request, to support the human and robotic exploration of space, fund science missions that enhance the understanding of the Earth, the solar system, and the universe, and support fundamental aeronautics research. This includes: $2.15 billion for the Space Launch System (SLS), which is $212 million above the request; $1.3 billion for the Orion crewed spacecraft, $164 million above the request, to continue development of NASA's next deep-space crewed capsule; $760 million for Space Technology, $74 million above the FY2017 enacted level to advance projects in early stages of development that are expected to demonstrate capabilities needed for future space exploration; $100 million is provided for Education programs that were proposed to be eliminated in the budget request. NASA EPSCoR is funded at $18 million, Space Grant is funded at $40 million, the Minority University Research and Education Project is funded at $32 million, and STEM Education and Accountability Projects are funded at $10 million.
Shelby is the Chairman of the Senate Appropriations Subcommittee on Commerce, Justice, Science and Related Agencies (CJS). He has served Alabama in the U.S. Senate since his 1986 election and in the Congress since his election representing Alabama's 7th Congressional District in 1978.
Fed's promised additional COVID-19 doses to states not coming
An Alabama Department of Public Health spokesman said the federal government's inconsistent flow of vaccines makes planning difficult.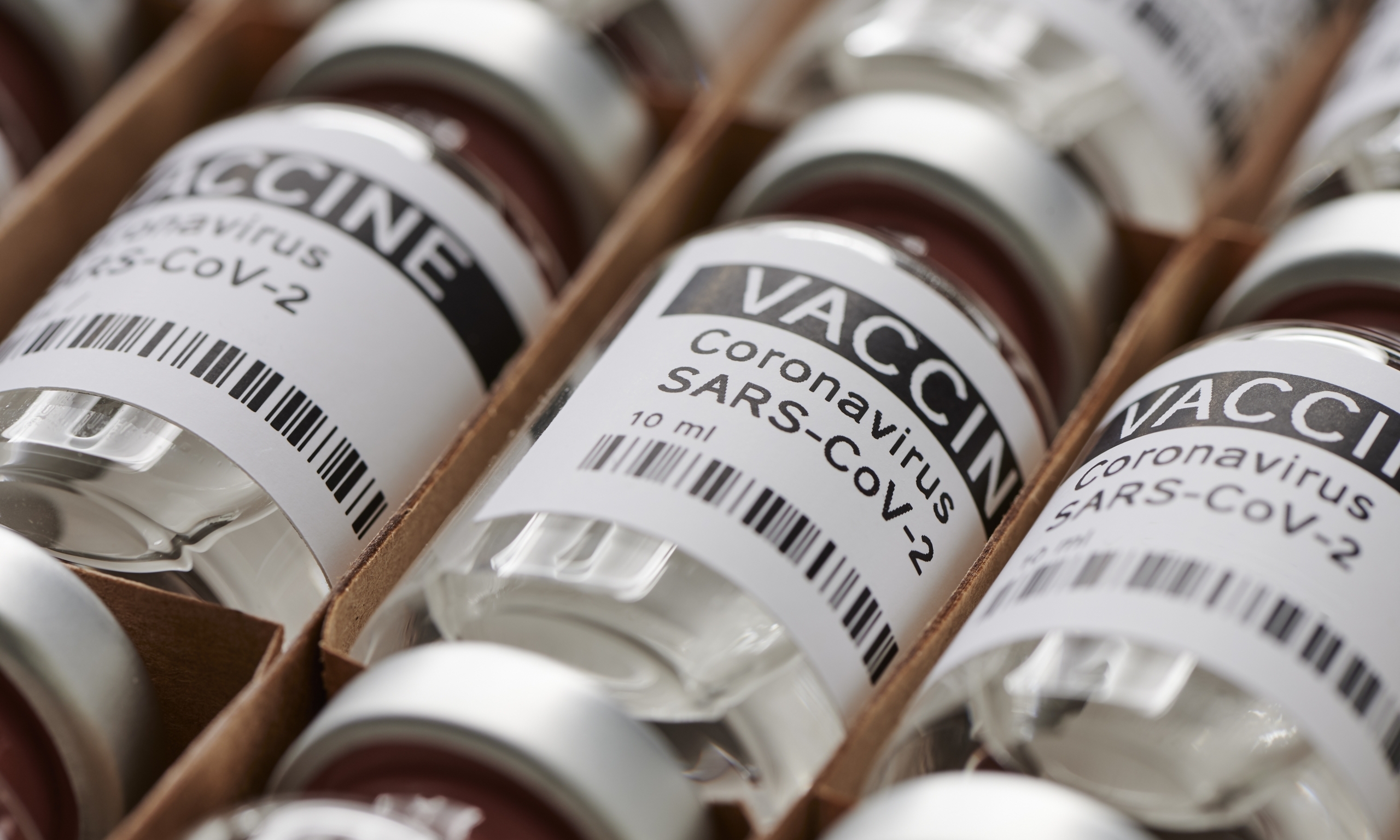 It was unclear Friday just how the federal government's failure to deliver promised additional doses of COVID-19 vaccines to states might impact Alabama's plan to expand vaccinations starting Monday, but the Alabama Department of Public Health is concerned about the state's supply. 
Health and Human Services Secretary Alex Azar on Tuesday announced the federal government would no longer hold back second doses of vaccines and instead send them out to states, in a push to get states to expand vaccinations to larger groups. 
But when that statement was made the federal government had already depleted those reserved doses, according to The Washington Post on Friday, which cited state and federal officials. 
The lack of additional doses could hamper the Alabama Department of Public Health's (ADPH) ability to schedule more vaccinations in the near future. ADPH is to begin administering vaccinations to those aged 75 and older, police and fire, on Monday, but ADPH spokesman Ryan Easterling in a message to APR on Friday said the department is concerned about vaccine supply. 
"While we are concerned about the supply of vaccine, the Alabama Department of Public Health (ADPH) will administer the doses we have according to appointments as we have scheduled, recognizing that further efforts are dependent upon supply," Easterling said.
Easterling said the federal government hadn't promised the state a specific number of additional doses, and explained that the inconsistent flow of vaccines to Alabama from the federal government is making it difficult for ADPH to plan vaccination efforts. 
"We are finding out the allocations we are getting as they are loaded into the system. This makes it very difficult to schedule appointments, when we do not know the amount of vaccines that we will be receiving," Easterling said. "If we knew a consistent amount that we were receiving every week, this would allow us to schedule additional appointments." 
President Donald Trump's Operation Warp Speed stopped stockpiling second doses of the Pfizer vaccines at the end of the year, The Washington Post reported officials as saying, and the last reserve shots of the Moderna vaccine began shipping out over the weekend. Regular vaccine shipments to states means that those in line to get second shot will be able to get them, however, the newspaper reported. 
"States were shocked and surprised that they did not see an increase in their allocations, and when they asked for explanations, some of them were told there was not a large stockpile of second doses to draw from," said an official, who spoke on the condition of anonymity to The Washington Post. "They thought they were getting more doses and they planned for more doses and opened up to 65 and up, thinking they were getting more."
The demand for vaccinations in Alabama is greatly outstripping the ability of ADPH to supply them. The department on Jan. 13 announced that there were no more vaccination appointments available for county health departments, and that eligible callers to the state's COVID-19 hotline would be added to a waiting list. 
The state hasn't yet fully moved into ADPH's phase 1b of its vaccination plan, but has extended into a subsection of phase 1b, to include those 75 and older, police and firefighters. 
ADPH on Jan. 9 made the COVID-19 vaccine hotline – (855) 566-5333 – available for those aged 75 and older, police officers and firefighters to call to set an appointment, but in its first day the hotline took more than 1.1 million calls.  
"The Alabama Department of Public Health (ADPH) is aware that the COVID-19 Vaccine Hotline: 1-855-566-5333 is experiencing difficulties," ADPH said in a Jan. 13 statement. "Staff continues working to expand vaccine scheduling capabilities at the call center."
As of Jan. 16 the state has administered 130,394 doses out of a total supply of 370,575 at the time, according to ADPH. The state at the time was still awaiting delivery of 269,575 doses that had been allocated by the federal government but not yet delivered. 
Alabama had the lowest number of vaccinations administered per 100,000 residents in the nation as of Friday, according to the Centers for Disease Control and Prevention (CDC)., but ADPH in a statement Friday said the CDC's number wasn't complete. 
"ADPH, as part of its ongoing review of vaccine data, determined that some entities did not report complete information which meant that some doses administered were not included in CDC numbers," ADPh said in the statement. "This issue has been corrected, and providers are reminded that all doses of COVID-19 vaccine must be recorded in the system within 24 hours of administration." 
Gov. Kay Ivey in a statement Friday thanked the public for being willing and ready to get their COVID-19 vaccines, and called for patience.  
"Please continue to be patient as we are in the very early stages of distribution. Dr. Harris and his team are continually working to more efficiently get this vaccine into the arms of Alabamians," Ivey said, referring to Alabama State Health Officer Dr. Scott Harris. "Our current supply remains limited, but we are committed to vaccinating as many Alabamians as possible. We will get shots in the arm and off the shelf. In the meantime, be patient, wear your mask and practice good common sense. Let's get this thing behind us."