House Bill 317, a controversial piece of legislation that has received pushback from both sides of the aisle and prompted threats of a filibuster, never made it to the Senate floor on Thursday, raising questions about whether the bill was still alive.
It is.
Even though lawmakers would need to raise to get the bill through both chambers by the Legislature's self-imposed deadline next week, HB317 is still in the works.
Senate President Pro Tem Del Marsh, who's carrying the legislation in the Senate, had planned for HB317 to be on the floor Thursday, but instead, senators spent much of the day crafting a substitute in an effort to appease other objecting senators, according to Marsh.
It isn't clear what's in the substitute, but senators will continue working over the weekend and could bring the legislation back to the floor next Tuesday when lawmakers will return for what is expected to be the final week of the session.
Sen. Dick Brewbaker, R-Montgomery, threatened to filibuster the bill Thursday. Combined with several other Democrats and Republicans who threatened the same — and others in the Republican caucus who said they wouldn't vote for cloture — the effort got the bill pulled from the special order calendar.
Brewbaker said he is now part negotiations on the substitute, but wouldn't be part of writing it.
"I told them I wasn't going to help write it, because if you help write the sub you're supposed to vote for it," Brewbaker said.
The Montgomery Republican said the bill's proponents need to get back to the original intent of the bill, which was to carve out a narrow exception for a very narrow range of people — professional site selectors — who are involved in economic development. Those individuals wouldn't need to register as lobbyists, the bill would clarify.
Instead, the bill morphed into a vast one intended to enhance the state's ability to perform economic development. By the same token, the bill also expanded to include provisions that exempt any "full-time" or "less-than-full-time" person classified as an "economic development professional" from having to register as a lobbyist, thus exempting them from the ethics law as well.
Instead of creating a small class of fewer than 50 people, the current version of the bill creates a broad class of individuals exempt from the ethics law who do — or say they do — pretty much any economic development.
Had the bill remained a narrowly drawn exception for only professional site selectors, Brewbaker said "everyone" would have supported it.
"Nobody has any problem with that," Brewbaker said. "Everybody understands why it needs to be done, and, in fact, up until a few months ago, they didn't have to register as lobbyists. And under the law, to be honest with you, the only reason there's any confusion now is because the Ethics Commission won't do its job and render a decision."
Sen. Trip Pittman, R-Montrose, said he doesn't support the bill because he has a general opposition economic development and incentives, which this bill would potentially bolster through allowing for bonds for industrial development and site preparation.
"I believe in free enterprise, and I don't believe in subsidy and incentives," Pittman said. "I think we need an overall good environment for businesses and individuals to succeed based on their effort and merit."
Pittman said he also had concerns about transparency in the bill — what are the costs of the projects and what are the returns on what the Legislature is giving away.
"That's oftentimes hard to determine on these projects," Pittman said.
While the bill would clarify that economic development professionals are not lobbyists, Pittman said inherently some of what they do is lobbying.
"Part of what they do is to lobby, to advocate for legislation and to advocate for money in addition to the already approved incentives," Pittman said. "That's the question on how to create transparency but at the same time, there is some confidentiality in this process."
The bill would allow for some economic development negotiations confidential in order to protect the projects.
"Some of that need is real but some of it is an opportunity for mischief," Pittman said.
There is also concern the bill would allow lawmakers to skirt the revolving door statutes in the state's ethics laws, which prevent lawmakers from registering as lobbyists for two years.
Pittman said he was less concerned about that provision because the Senate has a rule that prevents former lawmakers from lobbying for two years.
"You're still an ex-senator," Pittman said. "I think that's the misunderstanding on the bill is that you can't just wear different hats. Everything you're involved in applies."
Pittman has already been working on the bill, getting an amendment passed Wednesday that would allow for incentives to be tracked once they're claimed. He said he will need to see what is in the substitute next week before he decides whether to support the bill.
"I still have serious concerns about the bill, and I'm going to withhold judgment until I see the final substitute," Pittman said.
Brewbaker said if the leadership insists on keeping all of the extra language in the bill, he won't feel support it and will likely threaten another filibuster on Tuesday — an act that could potentially derail the rest of the session if he's joined be enough of his colleagues.
"It's not just me, there's a ton of opposition," Brewbaker said. "They don't have a chance unless they significantly alter that bill."
Print this piece
Judge hears testimony over temporary abortion ban during COVID crisis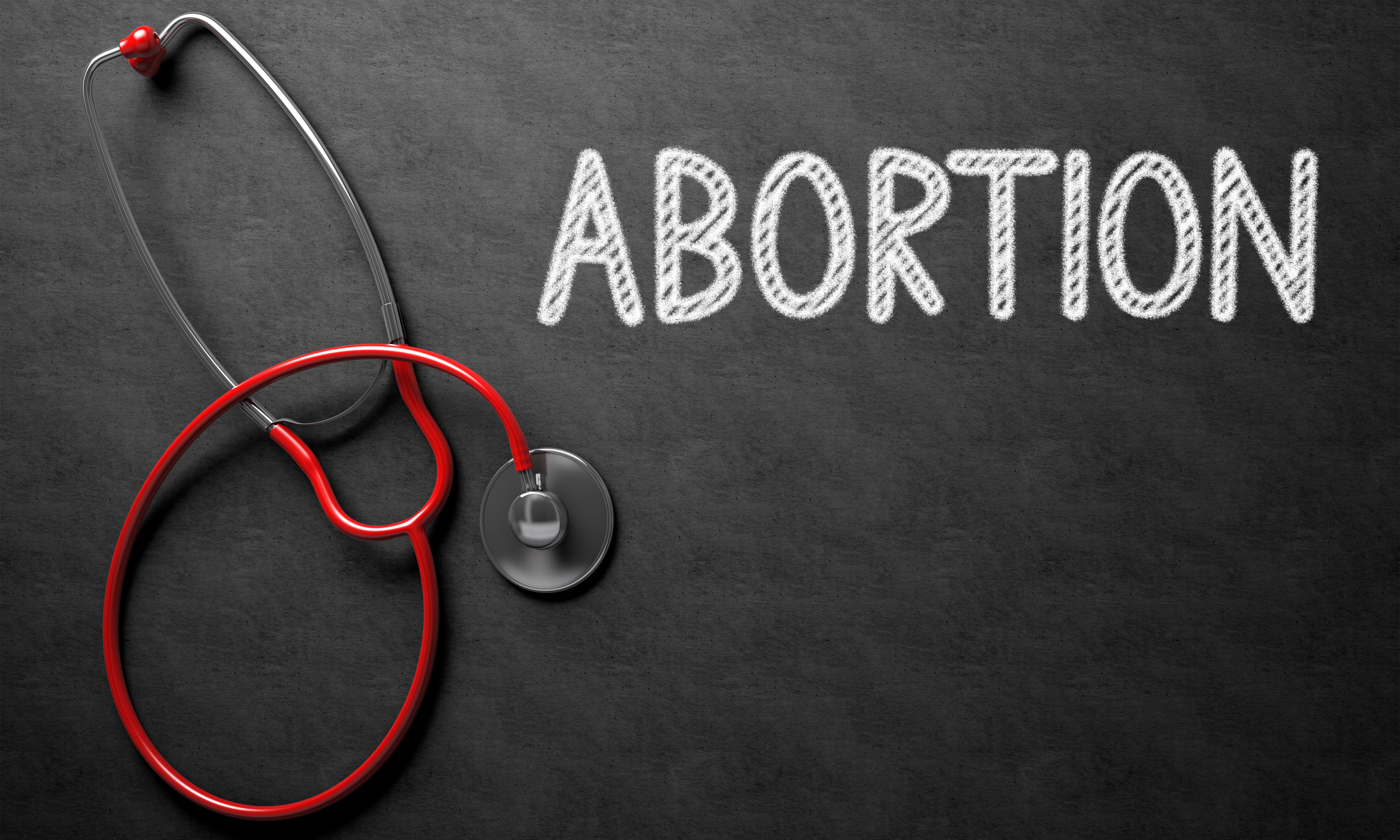 A federal judge on Monday heard testimony during the first hearing following the judge's temporary restraining order last week, which temporarily barred Alabama from prohibiting abortions during the novel coronavirus outbreak.
U.S. District Judge Myron Thompson heard testimony from Alabama State Health Officer Dr. Scott Harris and Dr. Yashika Robinson, the named plaintiff in the case who operates an OBGYN office in Huntsville and conducts abortions at the Alabama Women's Center, one of three abortion clinics in the state. 
The American Civil Liberties Union and the ACLU of Alabama filed the suit on behalf of Robinson, which argues that Alabama is restricting access to abortions under the guise of protecting the public from COVID-19. 
The state is defending Harris's March 27 and April 3 public health orders, which prohibit elective medical procedures except those necessary to treat an "emergency medical condition" or to "avoid serious harm from an underlying condition." 
Attorneys with the attorney general's office argue the order's purpose wasn't to target abortion clinics but to prevent the spread of the virus and to save scarce personal protective equipment as health care workers fight the COVID-19 outbreak. 
Harris told the court during the teleconference hearing Monday just that, that his order banned elective procedures to limit the public's exposure to the virus and to help preserve the state's limited supply of PPE. 
Alabama Assistant Attorney General Jim Davis asked Harris whether the Alabama Department of Public Health defined what is and isn't an elective procedure, to which Harris said, "We did not specify. We just said all procedures" and the department instead "left that to the discretion of the provider." 
Harris told the court that it's up to health care providers to determine if their patient meets one of the two of the exceptions spelled out in his April 30 order. 
"Specifically,  can a woman who gets an abortion experience complications that require a followup?" Davis asked Harris, who said yes. 
Harris said one of the goals of his order was to prevent stress on the state's health care system in the event an elective procedure requires emergency care. 
"We didn't try to think of every possible procedure or every possible scenario, but I think, generally speaking, procedures do consume PPE," Harris said. 
Alexa Kolbi-Molinas, an attorney with ACLU, asked Harris about an ADPH directive regarding the COVID-19 outbreak that state health care providers are to seek guidance from organizations including the American College of Obstetricians and Gynecologists.
"Were you aware that ACOG and other organizations have issued a joint statement stating that they do not support COVID-19 responses that cancel or delay abortion procedures?" Kolbi-Molinas asked Harris. 
"No. I'm not aware of that," Harris said. 
Harris agreed during questioning that he cannot say how long his order barring elective procedures might last, and said that China's ability to slow the spread of the virus was the result of strict travel restrictions that would be difficult to implement in Alabama.  
Kolbi-Molinas asked Harris about Alabama's infant and maternal mortality crisis, which preceded the COVID-19 outbreak and noted that Alabama women die from childbirth complications at more than double the rate of women nationally, and rank third-highest in the nation in maternal death rates. 
Kolbi-Molinas pointed out through questioning that ADPH licenses abortion clinics and has the authority to take action against a clinic that violates an emergency order, and that prosecutors could also take action against them if ADPH declined to do so. 
Kolbi-Molinas asked Harris about the inclusion of gun stores as "essential" businesses in his April order, which allows the stores to remain open. 
"There are more than three gun stores in Alabama, aren't there?" she asked. 
"I think you're probably right about that," Harris said. 
Kolbi-Molinas asked whether Harris knew if gun stores in the state are screening employees or customers for fevers, and Harris said that he did not. 
She asked if he was aware that the FBI conducted background searches for more than 100,000 gun purchases in Alabama during March, in which a customer must come into the store in person. Harris said he was unaware of that figure. 
"Would you say the decision to designate gun stores as essential retailers was driven by public health considerations?" Kolbi-Molinas asked. 
"I think the whole list of non-essential versus essential businesses was something that we're trying to do as quickly as possible, and we really concentrated mostly on what we thought were close-contact professions," Harris said. "Clearly, there are actually, literally hundreds of exceptions here, and we may not have gotten them all correct, but I think we were trying to do them as quickly as possible." 
Dr. Yashika Robinson told the court that she has canceled some appointments during the COVID-19 crisis that she considers elective, including hysterectomies and tubal ligations. 
"They weren't considered emergencies," Robinson said. 
Asked why she hasn't canceled abortions, Robinson said "they are time-sensitive. They cannot be delayed without causing harm." 
Alabama law bans abortions beyond 21 weeks and six days, Robinson said. 
Robinson said complications from abortions are "less than one percent" and abortions are about ten times safer for women than carrying a pregnancy to term. 
Approximately 20 percent of pregnant women will miscarry, and about half of those will require medical attention, Robinson said. 
Robinson said women decide to have an abortion for a variety of reasons, from "a pregnancy that is just not developing correctly" and some "already have children" and decide to have an abortion so they can better care for the children they have.
"Some women, they just know it's not the time for them to start a family, or increase their family size," Robinson said. Most of the women she provides abortions for are low-income and many have no insurance. 
A delay in getting an abortion increases health risks for the woman, she said.  
"Every week matters for these patients," Robinson said. 
Some women try and self-induce an abortion if they don't have access to care, Robinson said, and can injure themselves badly doing so, requiring emergency room care. 
"Those patients usually require multiple days of hospitalization," Robinson said, which uses more PPE than would an abortion in a clinic. 
The state filed an additional clarification with the court Sunday regarding how the state would determine which procedures are covered by one of the two exceptions.
"Defendants would clarify that while reasonable medical judgment of all healthcare providers will be treated with respect and deference, a health care provider's assertion that a procedure meets one of the exceptions is not conclusive proof that the procedure meets one of the exceptions in the March 27 order or the current April 3 public health order," the state's filing reads.
Robinson told the court that she fears her medical judgment wouldn't be recognized by the state were she to decide to conduct an abortion.
Assistant Attorney General Brad Chynoweth asked Robinson about screening procedures she's adopted for patients at her clinic, which include her request for a patient who might present with COVID-19 symptoms to postpone the procedure. 
"You're taking into account risk for others. Not just the patient herself, correct?" Chynoweth asked. 
"Absolutely," Robinson said. 
Chynoweth asked if physical examinations are done before a medication abortion, and Robinson said they are and that appropriate PPE is used during the exams. 
Chynoweth noted during questioning that during surgical procedures 6 feet of distance between a doctor and the patient isn't possible and PPE must be used. 
Chynoweth asked if she has any N95 masks at the clinic, and Robinson said "we have a few" but that they've not been used as she's not seen any patients who presented with symptoms of COVID-19. 
Asked if any abortion could be postponed, Robinson said some abortions could be postponed, but any delay of weeks or even days could mean a higher likelihood of health complications for women. 
Judge Myron Thompson at the close of testimony asked attorneys on both sides about who or what agency would handle a criminal complaint resulting in the order, and was told the state Attorney General's office has the authority to do so. 
Thompson asked for proposed opinions from both sides to be filed with the court by 8 a.m. Wednesday.
The Fifth Circuit Court of Appeals in Texas last week ruled that the state's temporary ban on abortions amid the COVID-19 crisis could continue.
Judges in Ohio on Monday ruled that most abortions could continue following a lower court's ruling that upheld the state's temporary ban.
Print this piece