Washington Post reportedly continues investigation of Roy Moore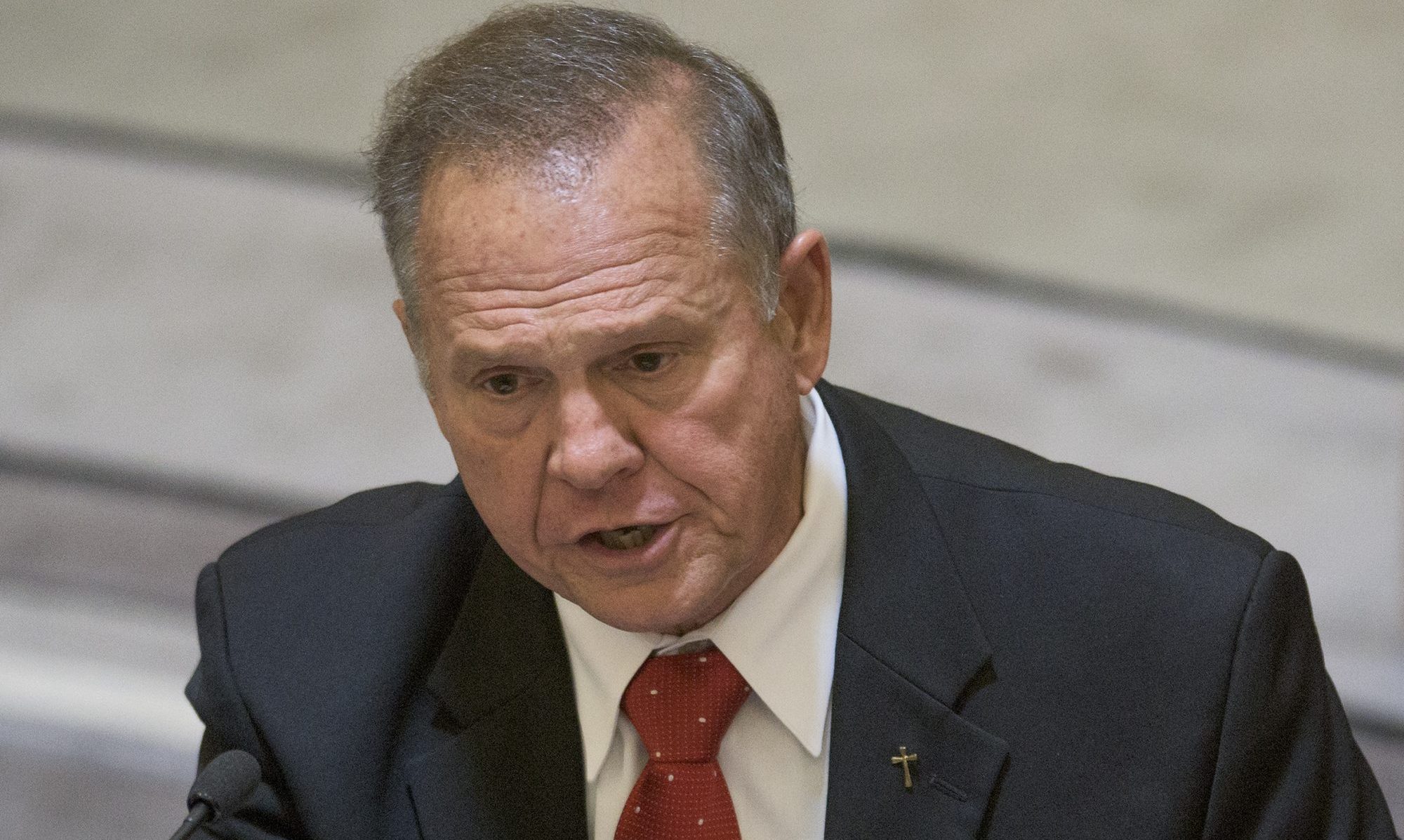 Thursday, a spokesman for former Alabama Chief Justice Roy Moore released a statement alleging that The Washington Post's investigations of Roy Moore has not ended.
The Moore campaign released an email that Moore received at the Foundation for Moral Law from Washington Post reporter Shawn Boburg.
Boburg wrote in an email to Moore:
"Hello,
I'm a reporter at The Washington Post. I'm writing because I'm trying to reach Judge Roy Moore for comment on a story.
It has to do with efforts to undermine one of the women who accused Roy Moore of sexual impropriety during the election, Leigh Corfman.
Two men who were associated with Mr. Moore's campaign – Gary Lantrip and Bert Davi – approached Ms. Corfman's attorney shortly after her allegations went public. The lawyer, Eddie Sexton, claims that they offered him $10,000 to issue a false public statement saying he had dropped her as a client because he didn't believe her. The Post has obtained audio recordings and text messages in which Mr. Lantrip boasts of his ties to Roy Moore and Steve Bannon and makes veiled references to money in conversations with Mr. Sexton.
In interviews, both Mr. Lantrip and Mr.Davi, indicated that they were courted by the Moore campaign and that they met with Mr. Moore multiple times, including at the time they were trying to get Mr. Sexton to issue a statement.
I'd like to ask Mr. Moore about his interactions with Mr. Lantrip and Mr. Davi, including video we have obtained showing Mr. Moore and Kayla Moore huddling with the two men at a campaign event at a church in Jackson, Alabama. The two men also attended a closed-door fundraiser in Washington D.C. on Nov. 1.
Was Mr. Moore aware of any offer of money to Mr. Sexton?
Did anyone in his campaign authorize or know about this contact?
I'd prefer to speak to Mr. Moore directly by phone if possible."
The Moore release included Boburg's email address and phone number. The Alabama Political Reporter made the editorial decision not to make those public.
The Moore team denies the allegation that they were part of any attempt to buy off Leigh Corfman. Korfman made the claim that she briefly dated Roy Moore in 1976 when she was 15. She claims that Moore, then a young deputy district attorney, undressed her to her underwear once and the two engaged in some inappropriate touching.
At the time under Alabama law that would possibly have constituted misdemeanor sexual abuse. Even though Korfman's allegation was uncorroborated by any physical evidence whatsoever and the statute of limitations on that charge expired four decades ago, the Washington Post publicized the Corfman account plus those of other women who claimed to have dated Moore when they were between the ages of 16 and 20.
Those other relationships would have all been after the age of consent in Alabama and never reached the level of alleged physicality that Korfman claimed occurred in Moore's trailer in 1976.
A week later, celebrity attorney Gloria Allred came forward with her client, Beverly Young Nelson who claimed that Moore tried to use physical force to make her give him oral sex which she resisted when she was just 16.
Moore denied all of the accusations, but the troubling accusations were enough to make many national Republicans to abandon the Moore campaign which lost an 11 point lead in the polls. The controversy surrounding led to Moore narrowly losing to former U.S. Attorney Doug Jones in the December 12 special election.
Moore denied all of those accusations then and denies being involved in this alleged conspiracy as well calling Boburg's work, "A character assassination pf Judge Roy Moore."
The spokesman acknowledged that Moore has met both Lantrip and Davi; but denies that the former Supreme Court Chief Justice was involved in their alleged effort to purchase the silence of Ms. Korfman.
"During the campaign, Mr. Lantrip and Mr. Davi approached campaign staff about participating in fundraisers, and they did meet Judge Moore. However, they did not have any special access to Judge Moore, nor were they ever commissioned with any special tasks by the campaign team." the Moore spokesman said.
"As to the allegation by Eddie Sexton against Mr. Lantrip and Mr. Davi, we have no ability to comment on that at all, but rest assured, that Judge Moore would have condemned any such action if it were true," the Moore spokesman added. "AL.com did report that Attorney Eddie Sexton did drop representation of Leigh Corfman shortly after the news broke of her allegations but never explained why. We had nothing to do with that. This is another attempt by the media to create fake news. Looks like Washington Post would be more interested in the money trail associated with the Democrat Party and Highway 31."
"It is unfortunate that we find ourselves in a position of consistently doubting the motive and truthfulness of any line of questioning coming from The Washington Post given their recent slanderous attacks on Judge Moore's character. It has diminished their standing as a newspaper and is an unfortunate loss for the American public," the Moore spokesperson concluded.
Police may serve search warrants out of their jurisdiction, Alabama AG says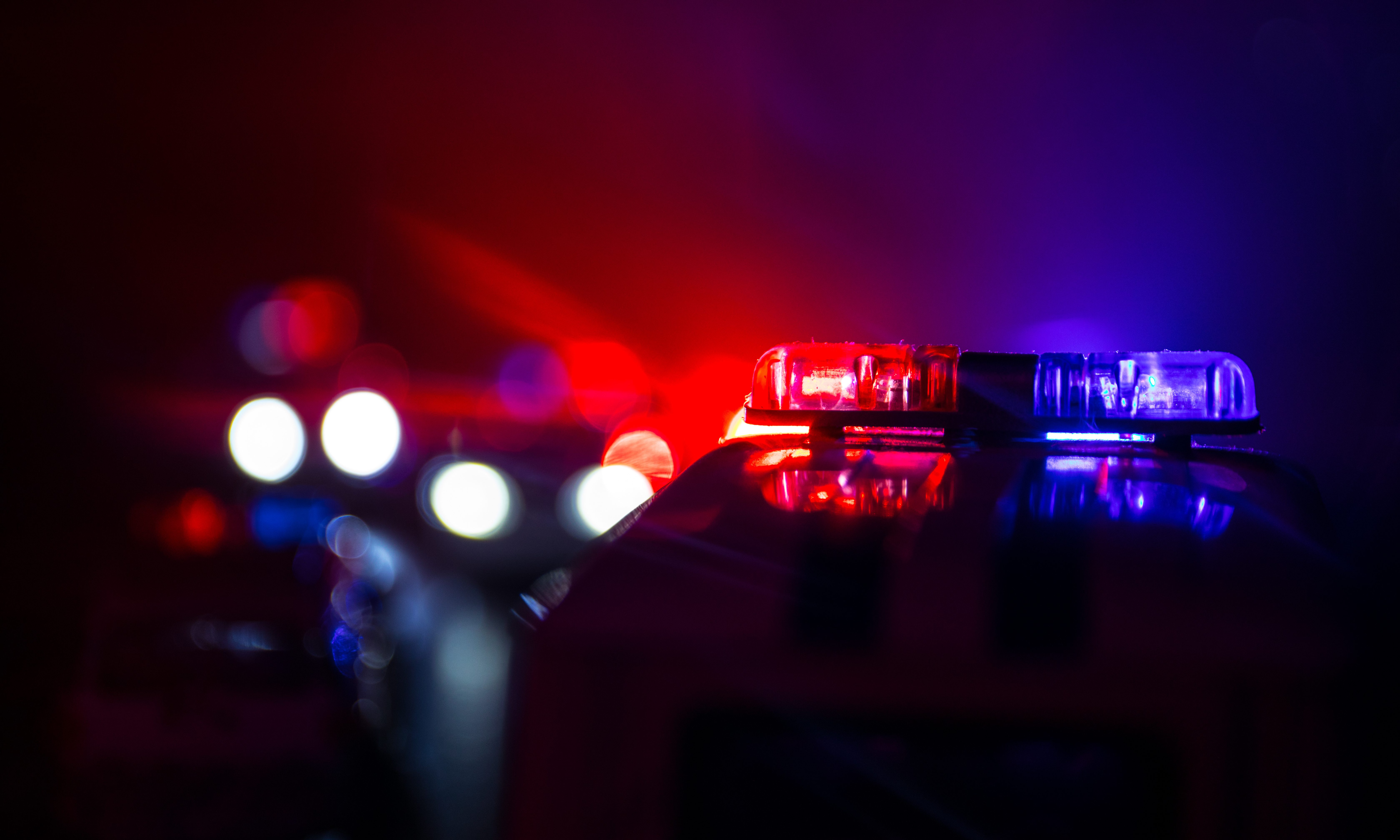 Alabama Attorney General Steve Marshall said Tuesday that recent actions by the Alabama Court of Criminal Appeals and the Alabama Supreme Court have clarified that Alabama law allows law enforcement officers in the state to serve search warrants outside their territorial jurisdiction as long as a judge within the jurisdiction of service approves the warrant.
"The influence of the internet in the spread of criminal activity across jurisdictions has highlighted the need for timely collection of evidence critical to stopping crimes and securing convictions," Marshall said. "These court actions remove any doubt that law enforcement has the authority to gather vital evidence across jurisdictions. I'm pleased the Attorney General's Office played a role in this effort."
In May 2018, Jeffrey Dale Hunt was indicted for over 6,500 counts for possession and production of child pornography. In that case, law enforcement officers in Lauderdale County seized evidence in nearby Colbert County. Hunt's legal defense sought to suppress the evidence gathered by a Florence police detective at Hunt's workplace in Colbert County. The Florence police detective had secured the warrant from a Colbert County judge prior to serving it.
In June 2019, a Lauderdale County circuit court judge granted Hunt's motion to suppress the evidence. Lauderdale County District Attorney Chris Connolly appealed that decision to the Alabama Court of Criminal Appeals. Marshall supported Connolly's appeal.
In handling the appeal, the attorney general argued that the circuit court had erred in granting the motion to suppress evidence collected from Hunt's electronic devices at his workplace. The AG's office argued that the Alabama Rules of Criminal Procedure allow Alabama law enforcement officers to serve locally-approved warrants outside their territorial jurisdictions.
In its March 13, 2020, opinion, the Alabama Court of Criminal Appeals agreed. Hunt then appealed the court's ruling to the Alabama Supreme Court. On July 10, 2020, the court denied Hunt's petition for certiorari review.
Marshall wrote that the combined court actions not only allow the suppressed evidence in Hunt's case to be readmitted, but they also serve to clarify for the first time in Alabama criminal case law that search warrants can be served by law enforcement officers outside their territorial jurisdictions provided a local judge within the jurisdiction of service approves the warrant.
The victory before the Supreme Court will allow the Lauderdale County District Attorney's prosecution of the Hunt case now to proceed.
Marshall thanked Assistant Attorney General Kristi Wilkerson, Solicitor General Edmund LaCour and Deputy Solicitor General Barrett Bowdre for their efforts in working this important pre-trial appeal case. The attorney general also expressed appreciation to the Lauderdale County District Attorney's Office for its close cooperation in the successful appeal.