House concurs on Education Budget, passes bonus money for education retirees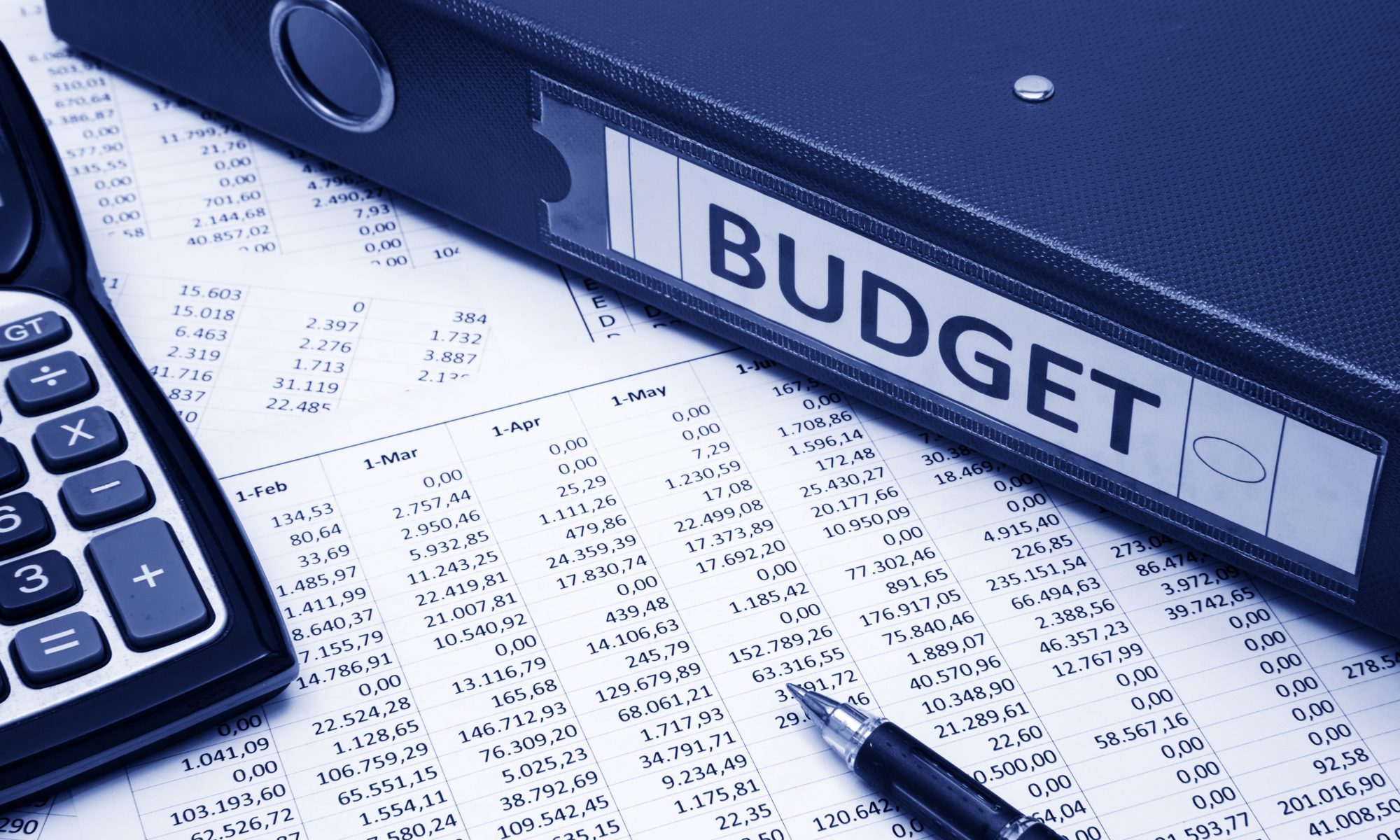 Tuesday, the Alabama House of Representatives voted to concur with the conference committee version of the Education Trust Fund budget. The House also passed legislation giving Alabama's Education retirees a one-time bonus check.
House Bill 175, the Education Trust Fund (ETF) budget, had already passed both Houses of the Alabama Legislature; but each House had passed a different version of the ETF. A conference committee had been appointed to iron out the mostly minor differences between the two versions of HB175.
HB175 was sponsored by State Representative Bill Poole, R-Tuscaloosa, who chairs the House Ways and Means Education Committee that is tasked with writing the ETF each year. Alabama is unique in that it has two budgets: one dealing with education, the ETF, and one dealing with non-education spending the state General Fund budget.
Alabama also has billions of dollars in other revenues that are earmarked for specific purposes that do not show up in the budgeting process. Fuel taxes for example go to the Department of Transportation and a portion goes to the Alabama Law Enforcement Agency for patrolling the highways.
The Secretary of State's office does not even get an appropriation from either budget as Secretary John Merrell has been able to operate his department off of the corporate filing fees and other revenues that the Department collects.
The Public Service Commission (PSC) is funded entirely through utility taxes and then sends the surplus back to the SGF. Other agencies like the Department of Public Health, Alabama Medicaid, and the Department of Human Resources take their SGF appropriation and uses it as matching dollars to draw down $billions in federal dollars.
Poole recommended that the House adopt the conference committee version of HB175. There are some differences in the amount appropriated to a number of agencies in this version of HB175 versus the version that had originally passed the House. There are also differences in wording.
The biggest of these perhaps is wording over what happens when a new school system is formed. Poole said that this states that, "The money follows the child." This was not written for any specific future school system and Poole did not know if any new school system would break away in fiscal year 2019 or not though did acknowledge that Gulf Shores was talking about possibly starting a new system to break away from the Baldwin County School System. Gardendale had tried to form its own school system; but was blocked from breaking away from Jefferson County by the federal courts.
State Rep. Phil Williams, R-Huntsville, praised Poole for the work that he does on the education budget. Williams said that this was the best education budget ever.
The ETF is $6.63 billion for FY2019. Education employees receive a 2.5 percent pay increase.
State Rep. Laura Hall, D-Huntsville, complained that Alabama A&M did not get enough state funding in the version of HB175 that originally passed the House.
Poole said that the Senate added another $175,000 for Alabama A&M.  The conference committee kept that extra funding in HB175.  Rep. Hall said that she was still not satisfied with that.
The House voted 98 to 0 to concur with the conference committee report on HB175.
The House also passed Senate Bill 21 which gave Alabama's education retirees a one-time bonus check. SB21 is sponsored by State Senator Gerald Dial, R-Lineville, and was carried in the House by State Representative Connie Rowe, R-Jasper.
SB21 gives the retirees a $1 a month bonus for every month that they worked. A teacher who retired after 25 years of service would get a $300 check. A thirty year employee would get a $360 bonus check.
The bill was universally popular with legislators; but Rep. Rowe faced some heavy questioning from State Representative Merika Coleman, D-Midfield, who was angry because Rowe, a former Jasper police chief, had help worked to defeat Coleman's politically correct racial profiling bill, Senate Bill 84.
SB84 is sponsored by State Senator Rodger Smitherman, D-Birmingham, and is being carried in the House by Coleman. Law enforcement strongly opposes SB84 because of the onerous reporting requirements and fears that the bill is just a vehicle to generate law suits against police departments. The House rejected SB84 on Thursday on the Budget Isolation Resolution (BIR) vote.
Coleman and Smitherman negotiated a compromise version of SB84 with House leadership before the business day began on Tuesday. The leadership put SB84 back on the special order calendar for Tuesday, but the House adjourned at 8:30 p.m. Tuesday night because they still did not have the votes to pass SB84. The Alabama Political Reporter was told that several sheriffs still strongly oppose the latest version of SB84. Smitherman is threatening to hold the session hostage, filibustering everything, unless he gets his SB84 passed.
SB21 passed the House 86-0. The bonus will cost the ETF budget $26 million. However, Rowe amended SB21 to pay the bonus in June instead of in October like the original version had called for. This change means that SB21 still has to go back to the Senate, which is tied up with House Bill 317 by Rep. Ken Johnson, R-Moulton, exempting economic developers from having to register as lobbyists.
The Senate still has to act on concurring with HB175, the ETF budget.
Some members had been hoping that Wednesday would be the last day of the 2018 Legislative Session; but the lack of progress on Tuesday may have made that goal unattainable.
Print this piece
Five patients with COVID-19 have died at EAMC hospital in Opelika
Five patients who were being treated for COVID-19 at East Alabama Medical Center in Opelika, Alabama, have died since Friday, the hospital said in a statement Saturday.
"Our hospital family expresses its collective condolences to the families of these five patients," said Laura Grill, EAMC President and CEO.  "As everyone knows, this virus has taken a toll on our nation and world, and our community is not exempt from that. Our hearts and prayers are with these families at this very difficult time."
Three of the patients were from Chambers County and two were from Lee County. The Alabama Department of Public Health is still investigating the deaths and has not updated their website to reflect them.
Hospital officials and ADPH are working through the process for official state determination before adding them to the COVID-19 death count.
"The ICU staff, respiratory therapists and physicians who worked most closely with these patients are especially struggling and we ask that the community lift them up today just as they have been lifting up our whole organization the past two weeks," Grill said.
EAMC is currently treating 19 patients hospitalized with a confirmed COVID-19 diagnosis. Five patients who were previously hospitalized with COVID-19 have been discharged. There are 22 patients who are currently hospitalized at EAMC with suspected COVID-19.
The number of hospitalized patients has more than doubled from seven on Tuesday. It anticipates more.
The county had at least 56 confirmed cases of COVID-19 by Saturday afternoon, more per capita than Jefferson County, Shelby County and Madison County. That number has also continued to grow. To the north, Chambers County, which falls under EAMC's service area, has the most cases per capita in the state, meaning there are more confirmed cases per person than any other county. That county's total stands at 17.
Many of the patients who have tested positive, according to EAMC, had a common "last public setting" in church services.
"While there are no absolute patterns among the confirmed cases in Lee County, one nugget of information does stand out a little—the last public setting for a sizable number of them was at church," East Alabama Medical Center said in a statement Friday night.  "Not at one church, or churches in one town, but at church in general."
The hospital has urged churches to move online and cancel in-person services. Some churches have continued to meet, as recently as last Sunday, despite "social distancing" directives from the Alabama Department of Public Health that prohibited non-work gatherings of 25 or more people.
EAMC is urging the public to act as if they are under a "shelter-in-place" at home order, as the state has so far refused to issue such a directive.
"EAMC is asking everyone to shelter in place at home," the hospital said in a statement Friday night. "Sheltering in place means you stay at home with immediate family members only and should not leave your home except for essential activities such as food, medical care, or work. You should not host gatherings of people outside of your immediate family. You should also maintain a 6-foot distance from other people as much as possible, wash your hands frequently for at least 20 seconds each time, and frequently disinfect high-touch surfaces."
It's also asking businesses that have access to personal protective equipment like gowns, masks, latex gloves and hand sanitizer to bring those items to a collection site outside of EAMC's main lobby. The site is open from 9 a.m. to 4 p.m. on weekdays.
This story is developing and will be updated.
Print this piece