Opinion | Attention voters: You should listen to Alabama Republicans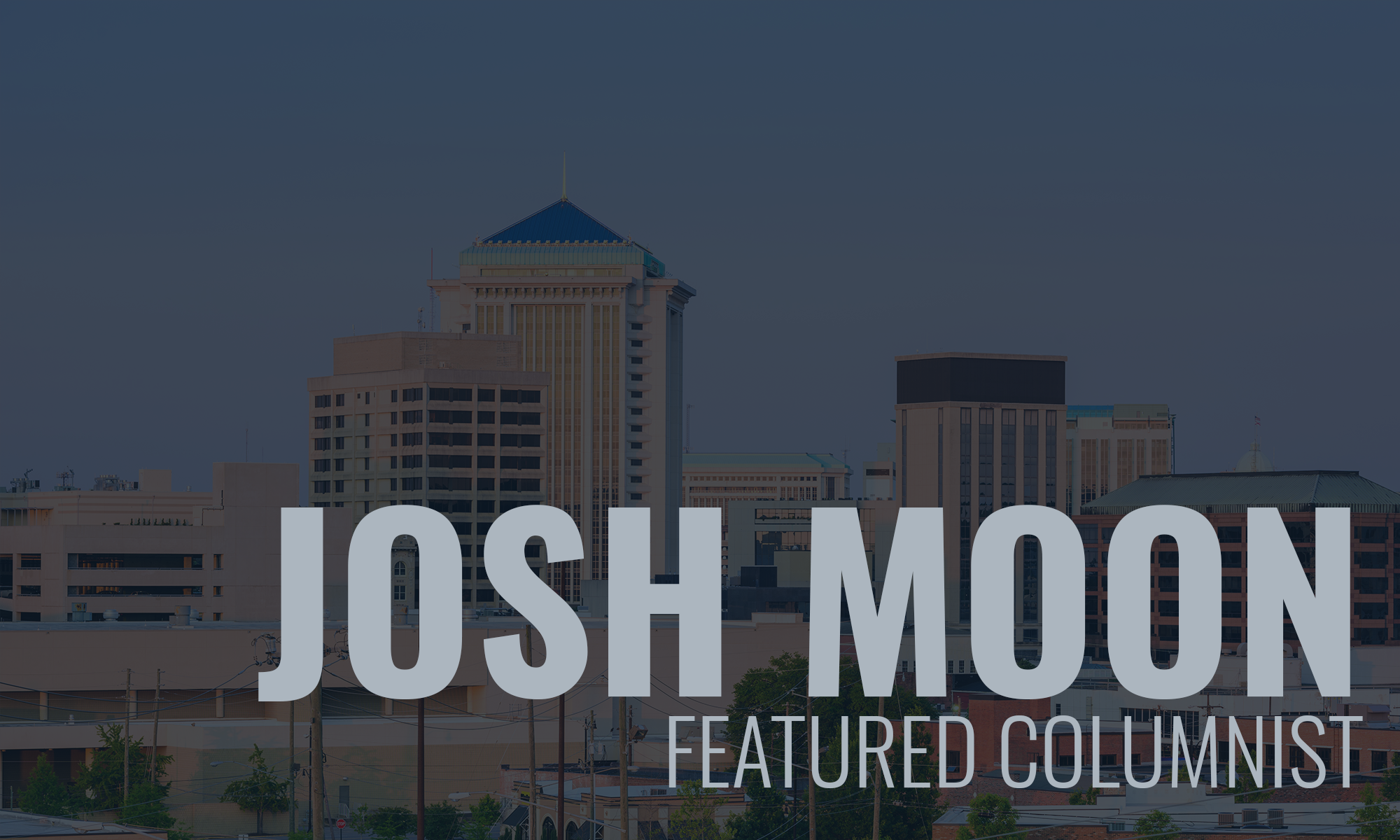 Thank you, Alabama Republicans.
For folks like me, a progressive living in this regressive state, the uphill climb towards electing a good number of forward-thinking, intelligence-valuing lawmakers in this state often seems roughly equivalent to scaling Everest with asthma.
Then there are days like the final ones of the 2018 legislative session, when you guys give me that glimmer of hope.
Yeah, sure, it's by doing awful, awful things — that I really shouldn't feel good about — but I'm choosing the positive outlook.
Your stupidity, crookedness and callousness will eventually lead to your demise.
At least, that's what I believe. Otherwise, there's simply no hope left for this place, and I can't believe that. There are too many good and decent people here.
So, I choose to believe that eventually, the sins of these ignorant men and women will be their undoing.
And there are signs this is true.
When Doug Jones beat Roy Moore last December for a U.S. Senate seat, that victory was mostly oversold nationally as evidence of a Democratic resurgence.
It wasn't. Moore was the worst candidate in modern political history and had the absolute stupidest campaign — one filled with grifters, con artists, carnival barkers and half-wits — in the complete history of politics.
But that doesn't mean there was no progress at all.
Black voters were particularly organized and energized in that race, turning out in numbers that rivaled minority participation in President Obama's 2008 run. That's an ominous sign for Republican lawmakers who have never, not one single time, bothered to alter or soften their positions to better attract minority voters.
Speaking of, that same group of Republicans just balked at passing a bill that would require demographic data be compiled on all traffic stops in the state and then that information studied to identify issues with racial profiling.
A sitting black senator brought this bill, and did so after detailing his personal experience being stopped in his own neighborhood without cause. Other black lawmakers shared their experiences with racial profiling by police. Former cops who are now lawmakers admitted on the floor of the House that racial profiling is a problem within Alabama police forces.
And yet, a bill that would have simply gathered the data, studied it and allowed the attorney general's office to take corrective action was voted down.
For minority citizens in this state, this isn't a political issue. It's a life-or-death issue. And for a minority voting bloc that was already motivated, adding in a dash of anger and legitimate fear certainly won't hurt the turnout numbers.
Speaking of anger …  
There aren't many more anger-inducing acts than a bunch of elite lawmakers carving legal exceptions for themselves and their millionaire pals.
That was the case with HB317, a rewrite of state ethics laws that exclude "economic developers" from lobbying laws. It is an obvious and clumsy scam — one designed to hopefully get investigators off the backs of state officials and powerful businessmen.
Make no mistake about it, it is not an exception that aids the average Alabamian or in any way bolsters economic development.
And here's how you know that: When asked repeatedly by Democrats (and even some skeptical Republicans) to name one instance in which economic developers being required to register as lobbyists had hurt Alabama's economic development projects, no one could.
Not one.
Hell, they couldn't even make up an example.
Yet, with nearly half of Senate Republicans and every Democrat voting against this thing, and with 22 Republican abstentions in the House, this crooked bill passed.
Which makes me angry, but also so very hopeful.
These are the types of bills that very often represent a turning point for governments. You can only beat down, ignore and rob groups of people for so long before they take a stand. And at this point, the groups due to take a stand are overwhelming.
If you're a black voter, this conservative government isn't working for you. If you're a Hispanic voter, this conservative government isn't working for you. If you're a regular working stiff, this conservative government isn't working for you. If you're a woman, this conservative government isn't working for you.
The Alabama Republican Party spent the 2018 legislative session screaming this at all of you.
Maybe you should listen.
Opinion | Science is hard for Alabama, Del Marsh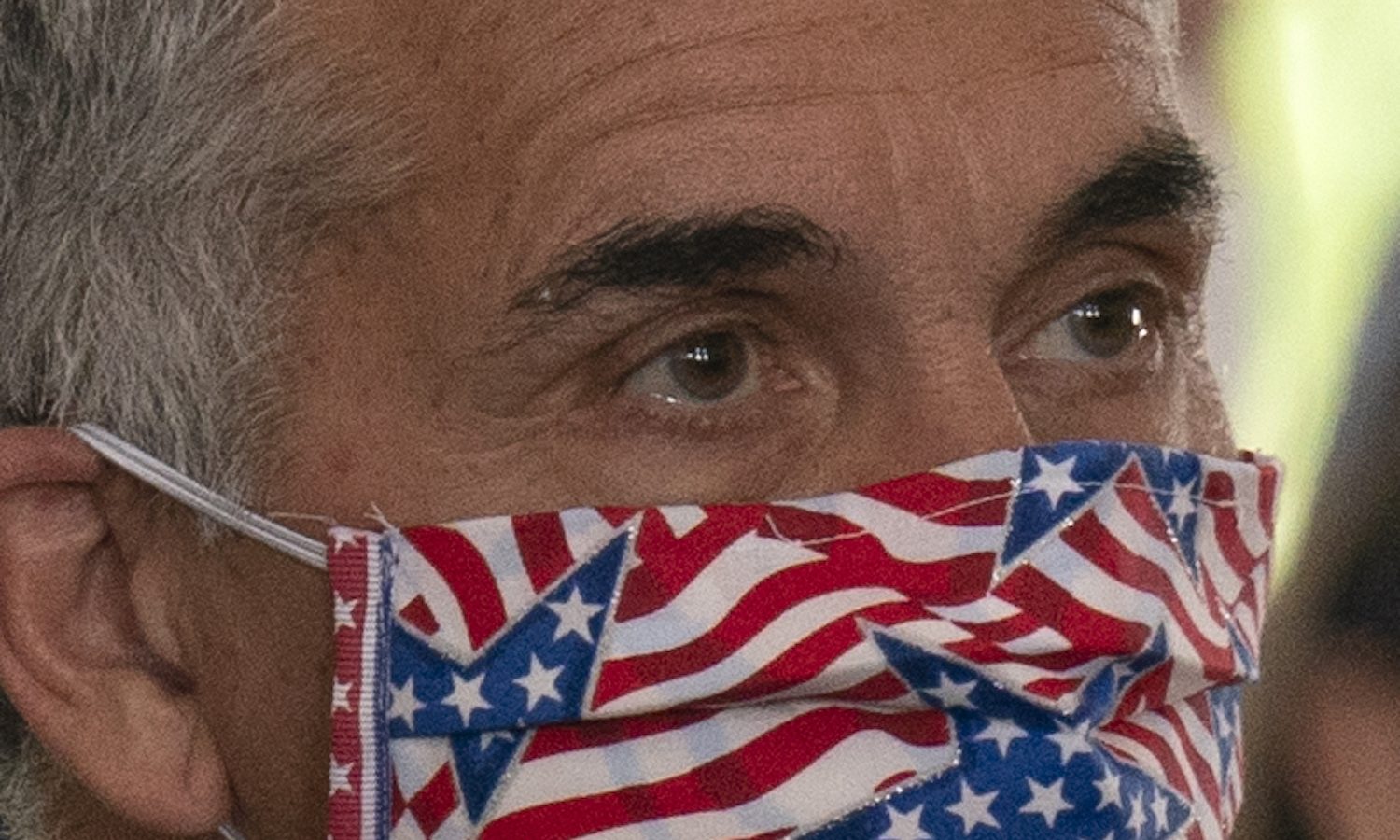 On a good day in Alabama, science is not our friend. On bad days, during complicated, scary times, when science and medicine are confusing and offering hard solutions to tough problems, watching our people try to science is like watching a monkey fold a fitted sheet. 
Such has been the case in the days of COVID-19, when this state's conservative leadership has been bamboozled by the great invisible enemy and left choosing between letting thousands die or potentially losing money and jobs.
Which is really no choice at all for them, even though they did pretend for a week. 
In reality, the actual choice for Alabama leadership has been what it always is: A choice between Option 1, which is supported by facts and science and experts and data, and Option 2: What they really want to believe, regardless of facts and data and science and experts. 
You can probably guess which way the majority has gone. 
We were one of the first states to "reopen" our economy, and despite skyrocketing new cases and hospitalizations, Gov. Kay Ivey has refused to reassert any restrictions that were lifted. Bars are still open. Restaurants are serving dine-in customers. 
It's like life is going on just fine. Even though more than 1,000 people have died in less than five months, and hundreds more are packed into Alabama hospitals with a life-threatening virus. 
Still, our politicians are clinging to the dumbest of beliefs and are actively pushing debunked theories that they really want to believe despite no evidence or even evidence to the contrary. 
Like Senate President Del Marsh, who, when asked Thursday about Alabama's trend of record-breaking numbers of new cases, said he hopes more people get coronavirus because "we start reaching an immunity the more people who have it and get through it." 
Sen. Del Marsh (R) Anniston, says he wants to see more people get #coronavirus to build up an immunity. I asked was he concerned about Alabama's latest surge in cases. pic.twitter.com/omb2GVg9Ev

— Reshad Hudson (@ReshadHudson) July 9, 2020
Now, as much as it warms my heart to hear an Alabama conservative embrace evolution, Marsh is, in fact, wrong. Not only is there little evidence pointing to effective "herd immunity," but there is evidence indicating that the theory is completely incorrect. 
Sweden, which was the most often cited example by your idiot friends on Facebook, tried the whole "herd immunity" approach. It shut down nothing. Let people have their freedoms. Didn't impose any requirements for masks. It was hailed as a beacon of light by the far-right nuts. 
Fox News isn't airing those puff pieces anymore. 
Sweden has turned into the world's cautionary tale. Deaths in the country are 40 percent higher than in the US. They're significantly higher than in neighboring countries. And Sweden's economy has been hammered, just like everyone else's economy. 
So, if you're scoring at home, Sweden got all the economic catastrophe plus an off-the-charts death rate. 
Which is what Del Marsh apparently wants for Alabama. Or maybe he doesn't know what he wants, because shortly after saying that he hopes a bunch more people get coronavirus, he also said that he doesn't want anymore deaths. Which is a lot like saying you want a bunch more ice cream but no more calories. 
Of course, the real problem in all of this is that we've handled this crisis — both here in Alabama and at the federal level — in the same manner in which Republicans handle everything: As if there are only two, stark options and no middle ground. 
Because there's simply no way we could both open businesses and impose meaningful limitations that scientists and doctors tell us help stop the spread of the virus. There's no way we could allow some businesses to open while keeping other shuttered (and providing those closed businesses with needed money for survival). There's no way we could have opened up things like beaches and parks — things that science and doctors tell us are unlikely to contribute to spread — while simultaneously preventing dine-in eating at beach restaurants or shutting down entertainment businesses, like nightclubs and bars. 
No, much easier to tell everyone to get the virus and hope for the best. 
What Marsh said Thursday is dangerous and dumb. He should be condemned for it. And when this is all over, and we're counting our dead, his words, and the failed GOP leadership through this crisis should be remembered. 
Because they contributed to this catastrophe.