Speaker gives Legislature either a high B or a low A for legislative session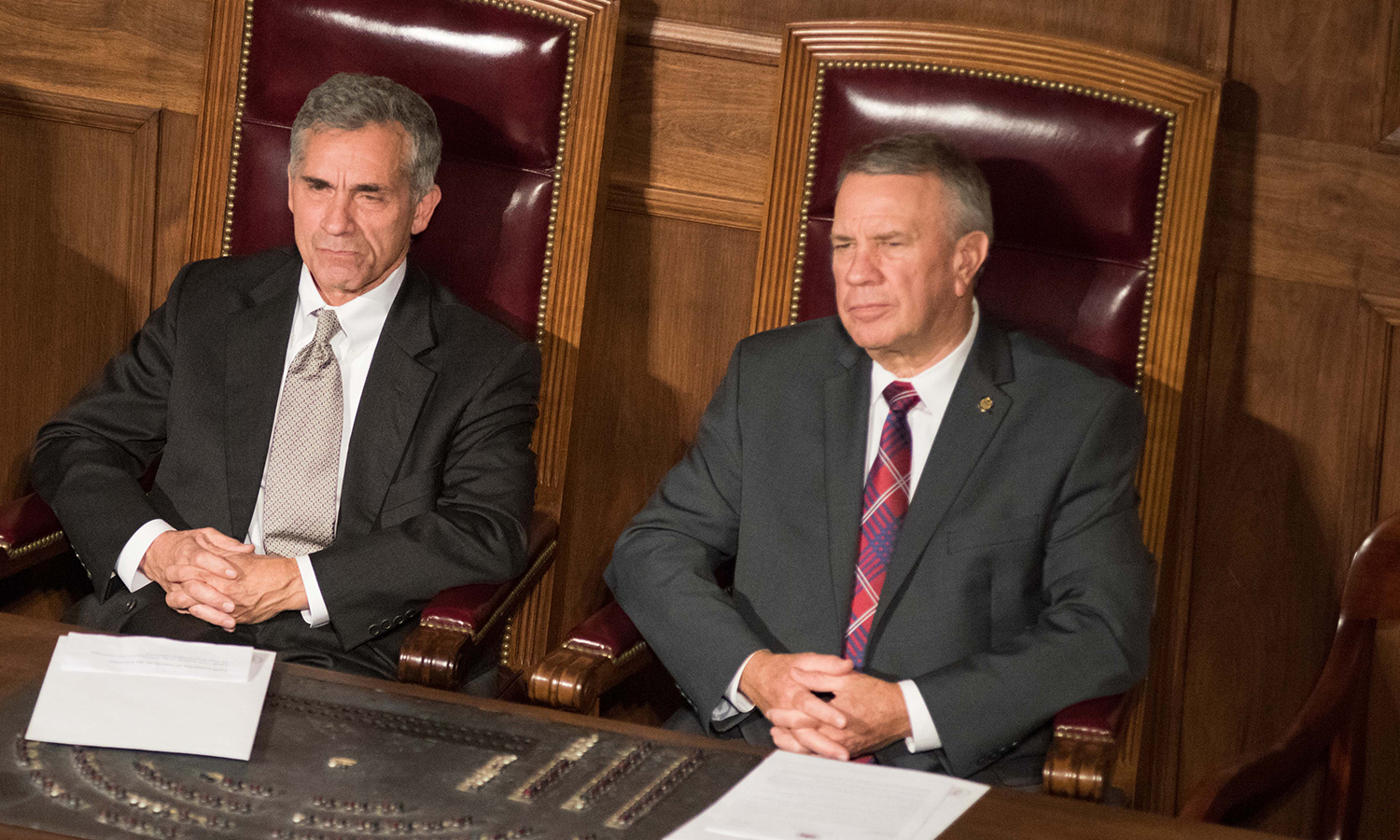 Following the adjournment of the 2018 regular legislative session, Speaker of the House Mac McCutcheon, R-Monrovia, said that he would grade the session a high B or a low A.
"In terms of efficiency, cooperation, and significant legislation passed, the 2018 regular session should be considered among the most successful in recent years," McCutcheon said in a statement, "Because of conservative fiscal practices and a wise carryover of funds from the previous year, the General Fund budget, which is the largest since 2008, provides state employees with their first pay raise in a decade, begins to address critical needs in our prisons, and keeps the essential functions of government moving forward."
"Our $6.6 billion Education Trust Fund budget rewards educators with a generous but affordable pay raise, offers healthy increases at all levels of public education, and further expands Alabama's nationally-recognized 'First Class' pre-kindergarten program," the Speaker continued. "Important bills that address Alabama's opioid addiction crisis, provide working families with only the second state.income tax cut in 86 years, and bring a new layer of protection and security to school classrooms were passed."
"I am most proud that the partisan discord and floor fighting that has plagued the House over the past several years was largely absent as our members worked cooperatively in the best interests of Alabamians," McCutcheon concluded,
House Majority Leader Nathaniel Ledbetter, R-Rainsville, announced that members of the body's Republican Caucus successfully enacted all of the items in its "Flag, Family, and Country" legislative agenda during the 2018 regular session.
"House Republicans have once again kept our promises and followed up our words with actions," Ledbetter said. "The new laws in our Republican agenda will provide new jobs and opportunities to the military veterans who protected our nation, shield children from the traumas of domestic violence, and begin to address Alabama's on-going opioid crisis.  All of those are worthy accomplishments that should make Alabamians proud."
The enacted items in the agenda included:
Increased punishments for people who commit domestic violence against a parent or guardian in the presence of a child, including the death penalty for murdering a parent or guardian with the children present,
The Veterans Employment Act which dramatically expands the "Heroes for Hire Act" previously passed by House Republicans and provides incentives to businesses that hire honorably discharged veterans who are currently unemployed for full-time jobs and earn at least $14 per hour.
The Parks for Patriots Act of 2018 which provides free, year-round admission to all Alabama state parks for all active military personnel and veterans, including members of the National Guard and Reserves.
A resolution urging all Americans to show proper honor and respect to the U.S. Flag during the playing of the National Anthem, the recitation of the Pledge of Allegiance, and other displays of patriotic pride.
A resolution urging Congress to fund and expedite the construction of a secure wall across the border between the United States and Mexico.
A fentanyl trafficking bill proposed by the Alabama Opioid Overdose and Addiction Council which increases penalties for the unlawful distribution of fentanyl and sets minimum mandatory sentences based on the weight.
A $10 million grant program designed to expand high-speed broadband Internet service in rural portions of the state.
Print this piece
Over the last week, COVID-19 cases in Alabama increased faster than 40 other states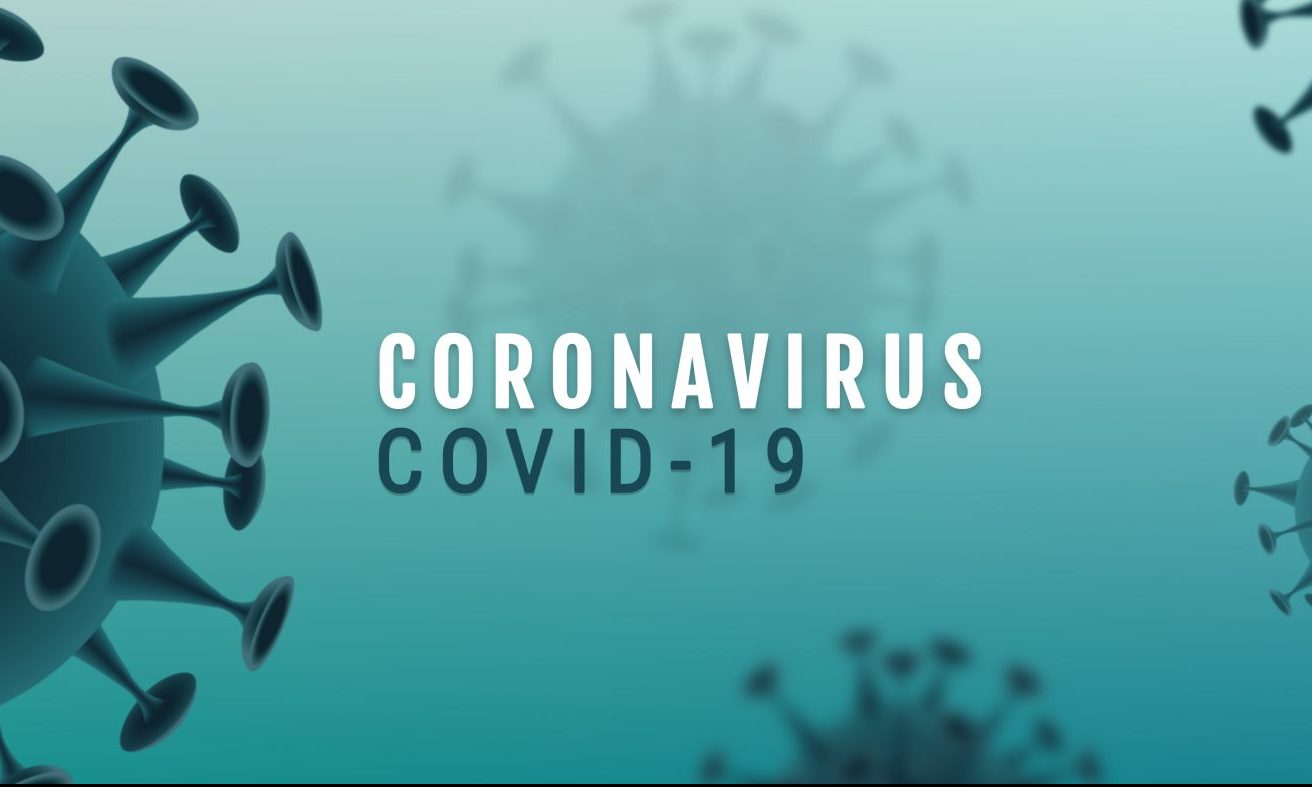 Over the last week, the number of COVID-19 cases in the state of Alabama grew faster than 43 other states and the District of Columbia.
Only seven states saw their total confirmed cases increase more rapidly than Alabama, according to data from the COVID Tracking Project. The number of positive cases confirmed by lab tests in the state increased 383 percent between March 23 and March 29.
Alabama's rate of increase over the last week outpaces New Jersey, New York, California, Washington and Louisiana, the states generally considered to be the epicenters of the outbreak in the United States.
Of course, Alabama has far fewer cases than these hardest-hit states, which saw their outbreaks begin earlier. But all of the hardest-hit states have much larger populations than Alabama, except Louisiana.
As of Monday morning at 10 a.m., Alabama had 831 cases of the virus. At least six people have died in the state, according to the Alabama Department of Public Health, but hospitals are reporting more deaths that the ADPH has not yet confirmed. East Alabama Medical Center has reported six deaths since Friday. Only one of those is reflected in the Department of Health's data.
Alabama's case count has ballooned despite sparser testing than other states. It's hard to know how many people have been tested in the state because commercial labs are not required to report their negative tests.
According to the Department of Public Health, 6,531 people have been tested. But that data is primarily from tests performed by the state's Bureau of Clinical Laboratories and the few commercial labs that are reporting their negative test results.
It will be difficult to know how widely the virus has spread until random testing or mass testing can be conducted. Shortages of testing materials have forced hospitals and testing sites to limit testing to those who are showing more severe symptoms of the virus and who may need hospitalization.
Regardless, public health officials and experts at the state's hospitals believe there has been widespread community transmission of the virus for weeks. People have tested positive for the virus in at least 55 of the state's 67 counties.
On Friday, Gov. Kay Ivey ordered additional business closures but again refused to issue a stay-at-home or shelter-in-place order. Business ordered temporarily closed include athletic events, entertainment venues, non-essential retail shops and service establishments with close contact.
Alabama's confirmed case count is growing more rapidly per capita than many states. This graph, which uses a log scale, shows that Alabama has more confirmed cases per million people than Florida, Colorado, South Carolina, Georgia or California did at the same points in their outbreaks.
At a press conference on Friday, State Health Officer Dr. Scott Harris said he was concerned that Alabama's case count appears to be growing faster than larger states. He placed some of the cause on the state's increasing roll-out of testing.
"As we test more and more places, we do find larger numbers that show up quickly," Harris said. "At the same time, we do think that disease transmission is going on and more people are becoming infected."
Note: You may notice that the data used in this story does not exactly match the data on our Mapping the COVID-19 Outbreak page. That is because COVID Tracking Project collected their data at a different time than us. We update our charts for each day until midnight, COVID Tracking Project stops collecting data earlier in the day. We used COVID Tracking Project's data in this story so that it would match the data of other states.
Print this piece