Opinion | Inside the Statehouse: "Our Legislature is not only majority Republican, it is supermajority Republican."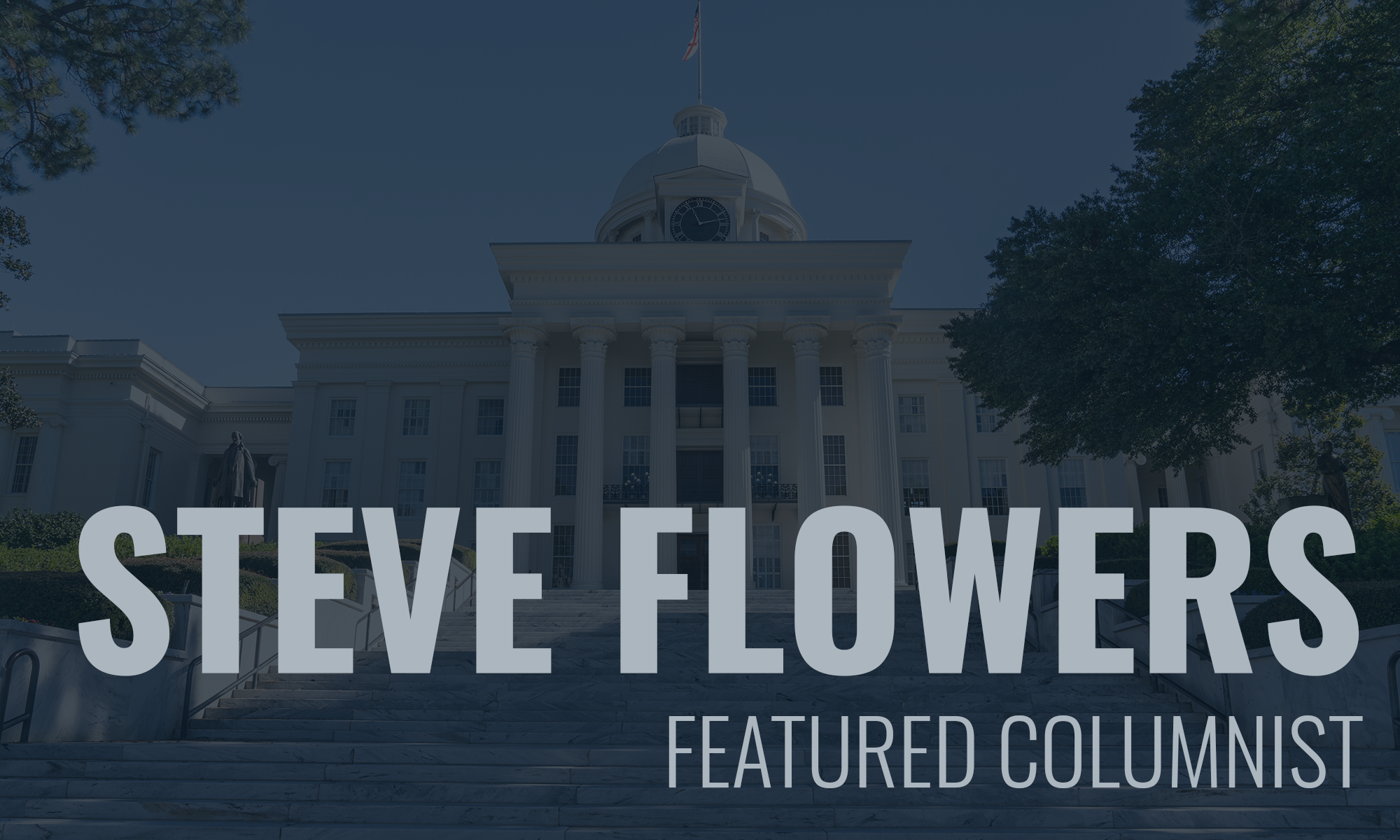 Republicans took control of federal offices and presidential races in 1964 in Alabama. It was referred to as the Goldwater Landslide.  The Baxley-Graddick fiasco in 1986 was the game changer for governor. In the last 32 years there have been eight governor's races.  Republicans have won all of them, with one exception. Don Siegelman was an interloper in 1998.
During that same period, Alabamians have elected all Republicans to every secondary, statewide office.  There are six secondary constitutional offices. All six are held by Republicans. There are nine justices on the State Supreme Court. There are also 10 judges on the Civil and Criminal Courts of Appeals. These 19 judges are all Republicans. If you add the three seats on the PSC to this list and include the Governor, that is 29 state offices. All 29 are held by Republicans. In addition, we have seven seats in Congress.  Six-out-of-seven of our Congressional members are Republicans. Folks, that makes us a pretty Republican state. 
However, inexplicably it was only eight years ago in 2010 that our state legislature changed from Democratic controlled to majority Republican. When it changed it really changed drastically. The final coup de gras was probably caused by the National Democrats electing Barack Obama president. 
As I sat on television analyzing the dramatic results in 2010, it became obvious to me that the seismic avalanche of voting Republican for legislative seats was erupting in North Alabama and especially the Tennessee Valley. This area of the state had continued to elect Democrats to state legislative seats. It was the last bastion of white Democratic voters. This allegiance and loyalty was dating back to FDR and the New Deal. However, the election of Obama changed all that loyalty that these voters and their grandparents had to their longstanding Democratic affinity for local and legislative candidates.
The Republican legislative leadership led by former Speaker Mike Hubbard, claimed credit for this Republican tidal wave engulfing and changing the Legislature. They did field good candidates; however, it was Barack Obama that put the final nail in the Democratic coffin in Alabama. Race and religion have always driven the vote in the Heart of Dixie.
The southern two-thirds of the state had incrementally begun voting for GOP legislative candidates, especially in suburban districts. However, the northern tier of the state voted Republican with a vengeance, and it looks like they are not turning back.
Regardless of the reason our legislature is not only majority Republican, it is super majority Republican.  That means that over two-thirds of the members of the State Senate and State House are Republican.
The Democrats are buoyed by Doug Jones historic victory in a Special U.S. Senate election in December.  They have enthusiastically fielded a large slate of candidates for the Legislature. Democrats believe that Jones' win in suburban areas, especially Jefferson and Mobile, can be duplicated this year.
That is doubtful. The Jones victory was an anomaly and an isolated dislike for Roy Moore. The Republicans will return with their majorities and more than likely their lock on a super majority.
Incumbency is a powerful advantage and most of the incumbents are Republicans.
A good many of the State Senate's most powerful members are unopposed for reelection. Included in this list of incumbent State Senators who have been reelected by acclamation are veteran Senate Leader and Rules Chairman, Jabo Waggoner, R-Vestavia, Senate Majority Leader, Greg Reed, R-Jasper, respected veteran Jimmy Holley, R-Coffee, Senator Arthur Orr, R-Decatur, Senator Clay Scofield, R-Marshall, Senator Shay Shelnutt, R-Gardendale, Senator Clyde Chambliss, R-Autauga. 
Republican Senate leaders, Del Marsh, R-Calhoun, Jim McClendon, R-St. Clair, Steve Livingston, R- Scottsboro, only have taken opposition in the Republican primary and no Democratic opponent.
Republican Senators, Cam Ward, R-Alabaster and Tom Whatley, R-Lee, only have token Democratic opponents in very Republican districts.
On the Democratic side, veteran State Senators, Rodger Smitherman, Priscilla Dunn, Bobby Singleton, and Billy Beasley are running unopposed. Senator Hank Sanders of Selma, the longest serving member of the Alabama Senate decided to not seek a 10th term.  Senator Sanders has become an icon in Alabama political history. He will be replaced by another Democrat, probably his daughter.
Longtime Democratic House members Marcel Black, D-Tuscumbia, and Richard Lindsey, D-Centre, are retiring and Johnny Mack Morrow, D-Red Bay, and Craig Ford, D-Gadsden, are leaving the House to run for the Senate. They are the last four white male Democrats in the House of Representatives. That leaves one white Democrat in the House, Elaine Beech, D-Chatom, and there will be one white Democrat in the Senate, Billy Beasley, D-Clayton. These two white Democrats will be dinosaurs in the legislature.
See you next week.
Steve Flowers is Alabama's leading political columnist. His weekly column appears in over 60 Alabama newspapers. He served 16 years in the state legislature. Steve may be reached at www.steveflowers.us.
Print this piece
Opinion | Groupthink voting is now literally killing us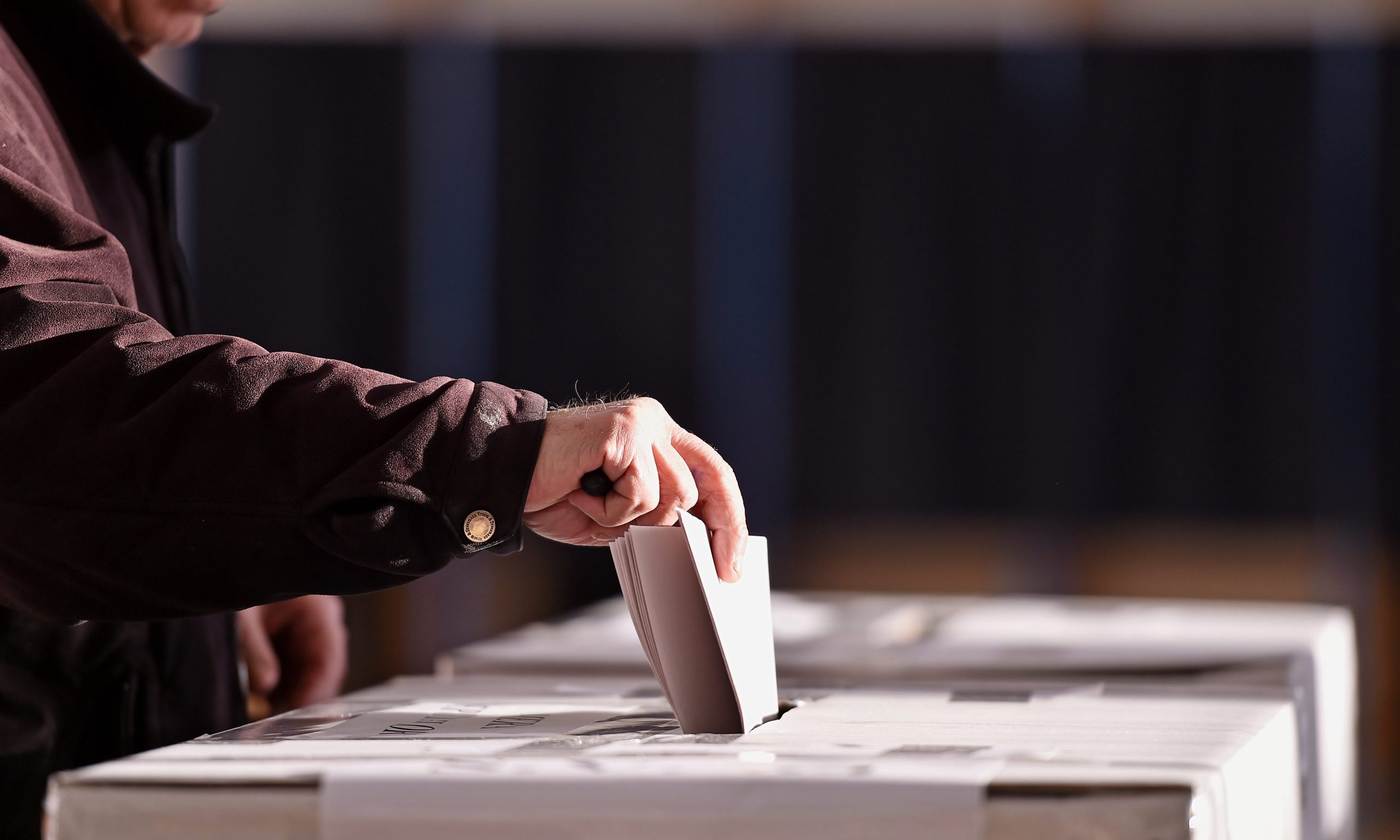 I have many friends who can tell you the names of the offensive linemen who started last year for their favorite college football team. And most of them can also tell you who their backups are. 
Very few of these people can name off their state senator, their state representative, the city councilmen or their county commissioners. I'd bet an embarrassing percentage couldn't tell you who their U.S. senators and congressmen are. 
And today, that disparity in knowledge is killing us. 
As the coronavirus rips through this country, and as it rips through this mostly hospital-less state, it is exposing the absolute buffoons who have been elected to public office. Folks who few of us would allow to walk our dogs are being forced to confront an unprecedented national crisis, and they are failing miserably. 
Nowhere is that more true than in the state of Alabama. 
Where our governor hasn't taken a live question from media or scared-to-death voters in going on a month now. Where our House leader and Senate president have apparently been sheltering in place in a bunker in the hills. Where the only people with plans and ideas and straight talk are the powerless lieutenant governor and the super-minority party. 
And where we still — STILL! — are left without a shelter-in-place order. 
From one end of this state to the other, the people on the frontlines of this crisis are screaming for help. They've been sounding alarms for weeks now, and they've caught the attention of no one in state leadership, it seems. 
If not for this state's proactive mayors, God only knows what shape we'd be in right now. Behind the scenes, those mayors — Randall Woodfin in Birmingham, Walt Maddox in Tuscaloosa, Steven Reed in Montgomery, Tommy Battle in Huntsville and Sandy Stimpson in Mobile, along with others — have been communicating with each other, bouncing ideas of one another and sharing plans. 
We will never know how many lives they've saved by taking proactive measures before their state government did — and in a couple of cases, in defiance of state leaders — but it will be many. 
As for our state leaders, hopefully this catastrophic failure will be a wake-up call for Alabama voters. But I have my doubts. 
And the reason I have my doubts is what I mentioned above — too many people simply don't place a value on educated voting. 
Don't get me wrong. These are not dumb people. It's not that they're too stupid to understand the issues that affect their lives and select a person who would best represent their interests. They're absolutely smart enough to do that. 
But they don't want to. 
They go to work. They take care of their kids and their house. They try to get some exercise in. And then they'd like to watch a ballgame and have a decent time. 
And so, voting — if they vote at all — becomes a group-think exercise in which most of these people just vote like their friends. They follow their lead and vote for the popular candidate, who is only popular for superficial reasons. 
They're swayed by cheesy pandering using religious issues or guns or racism or some phony patriotism. Simple pitches work best, because they're not really paying attention anyway. 
That's why the guy who offers up a detailed explanation for how taking slightly more from you in tax dollars will actually put considerably more money in your pocket on the back side always loses out to the "conservative" who just says, "No new taxes; I'mma let you keep yo money." 
This dumb pitch works on even people who aren't dumb simply because they're not interested enough to appropriately weigh the two arguments. 
The growth of social media has made things worse. Now, in a matter of 15 minutes, the average person in Alabama can scroll through 100 political memes about libtards and MAGA from their friends, and they're not going to be on the outside of the circle looking in. They want to laugh too. They want to be part of the group. 
But very few are laughing now. 
Because inevitably, what that group-think voting does is remove the requirement that a candidate actually try. That a candidate present an understanding of the complicated issues and then present solutions to solve them. That a candidate demonstrate an ability to think on his/her feet. That a candidate demonstrate any aptitude for problem solving. 
You'll do things like elect a woman governor who refused to debate any challenger.
When you know you've got the election in the bag simply because you're running for the right party, who needs to try? 
And when you're voting without demanding that effort — and Alabamians have been doing so for decades now — you're assuring that incompetent, unprepared, useless politicians are going to be put into positions of power. 
On a good day, those sorts of politicians are a burden on all of us. On really bad days, like we're experiencing now, they're basically grim reapers. 
It would be nice if on the other side of this crisis we placed a higher premium on educated voting that produces better, more qualified public officials. 
But given our history, I have my doubts.
Print this piece