Feds may be least of "Bad Jack's" worries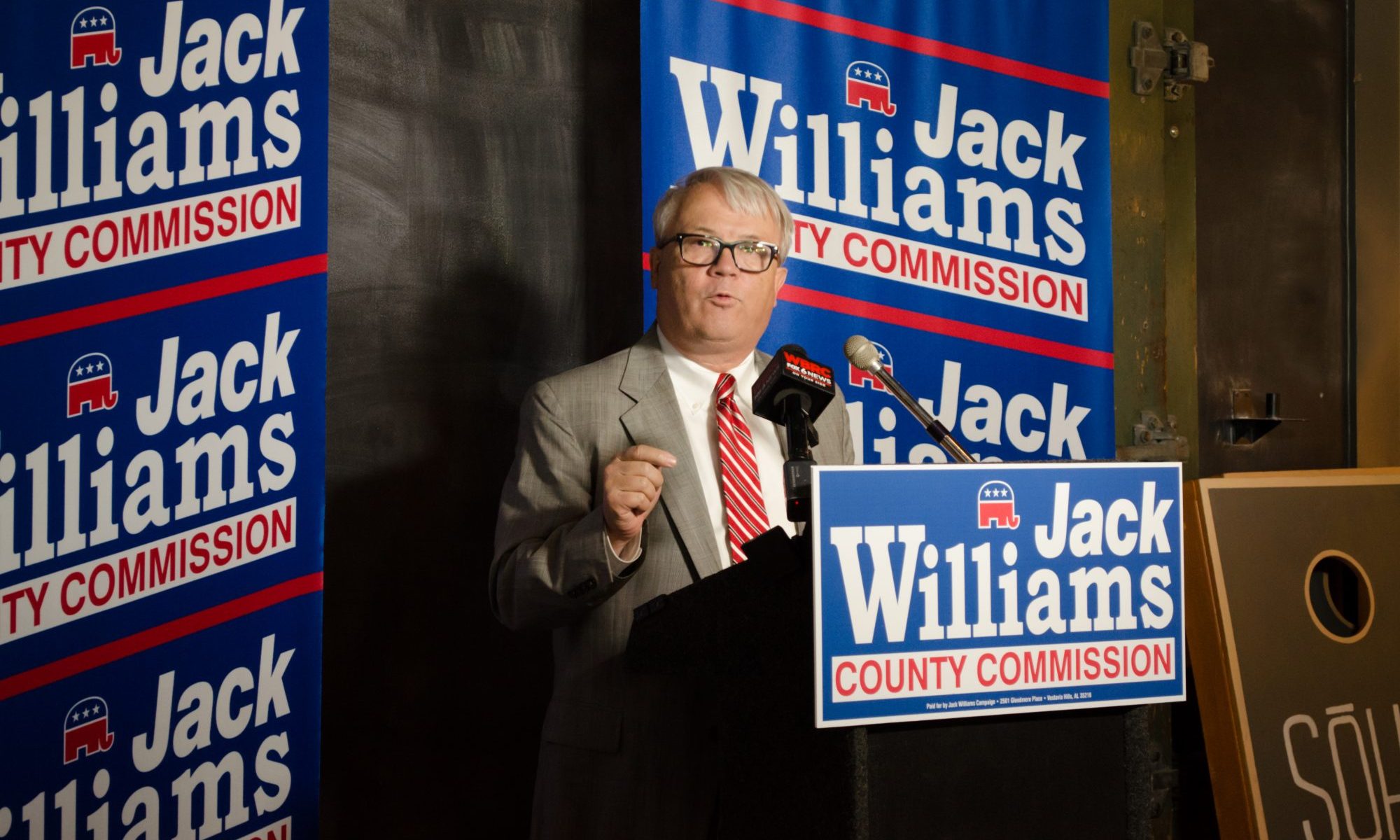 There are two members of the Alabama House of Representatives who go by the name Jack; one is Vestavia Hills Republican Jack "J.D." Williams, AKA "Bad Jack" among his colleagues, and then there is Wilmer Republican lawmaker Jack W. Williams called "Good Jack." Earlier this week, Bad Jack Williams was indicted on federal conspiracy charges.
Few embraced disgraced former Speaker of the House Mike Hubbard more than Williams, who, like Hubbard, has entered into questionable business transactions involving lobbyists. Williams, also like Hubbard, appears to have used his office for personal gain. If any of this is true, then Williams has more headaches to come.
Even before Bad Jack was charged in a federal conspiracy case along with his longtime associate, former Chair of the Alabama Republican Party Marty Connors, it was widely suspected that he was running afoul of state ethics laws.
As far back as 2015, the Alabama Political Reporter tracked questionable actions that Williams undertook while serving in the Legislature.
Williams made headlines in 2014, when he used his office as a legislator to build support to return the University of Alabama Birmingham Blazers football program, which had been canceled by the university's board. An outspoken critic of the university's cancelation of the football program, Williams made frequent appearances on radio, television and in print demanding the return of UAB football. However, he never made known the fact that he was personally profiting from the team through ownership of UAB sports fan-based message board, Blazer Sports Report.
Williams' website is part of the Rivals.com network of websites dedicated to covering college athletics. Yahoo! acquired the Rivals network of websites in 2007, for an estimated $100 million.
On March 19, 2015, Williams introduced HB 341, which would have required the University of Alabama system to establish and maintain a football program at the UAB campus. Although the bill had 38 co-sponsors, the bill failed to make it out of the Education Policy Committee.
Under pressure in June 2015, UAB announced it would reinstate its football program beginning in the 2017 season.
In another 2015 report, APR found that Williams, beyond his involvement with the return of UAB football while operating a fan website dedicated to UAB athletics, also appeared to be on the payroll of a company run by a registered lobbyist.
At the time, Williams' Alabama Legislature's online biography said he "currently serves as the director of Development for Aldridge Gardens." An October 2013 press release announced Aldridge Gardens hired Tynette Lynch as its chief executive officer. Tynette Lynch is a registered lobbyist for Pat Lynch & Associates, a lobbying firm headed by her husband and veteran lobbyist, Pat Lynch.
Breaking Investigative Report: More Potential Problems for Rep. Jack Williams
Williams' public disclosures with the Alabama Ethics Commission shows he did not work at Aldridge Gardens in 2010, but began working there at some point during 2011, and was no longer working there in 2014.
Over the years, Williams' statement of economic interest filing has shown an inconsistent employment record listing several different consulting jobs and business ventures.
In 2011, Williams reported outside income of $50,000 to $150,000 from a company called The Jefferson Group. By 2012, The Jefferson Group is no longer listed on his ethics disclosures.
The Jefferson Group, LLC, is a single-member limited liability company, wholly owned by JWA, LLC. JWA, LLC, was formed in 2005, and while its formation documents conspicuously fail to list any members of JWA, LLC, the signature at the bottom of the formation documents, while difficult to read, looks remarkably like it is signed "Jack D Williams." The Secretary of State's filings indicate the stated purpose of The Jefferson Group, LLC, is to "service a portfolio of tax liens/investment services."
This entity was formed for this purpose after Jack Williams had spent the years of 1995 to 2003, as the Jefferson County tax collector.
In 2014, a Jefferson County Circuit Court entered a judgment against The Jefferson Group, LLC, in the amount of $4,937,990 in favor of Cadence Bank.
Few championed the cause of freeing Hubbard more than Williams. From organizing a letter to the Obama Administration's Attorney General Loretta Lynch for pushing legislation to aid Hubbard, it has been Williams who has fought so faithfully for the convicted felon.
In late 2015, Williams was reportedly active in raising funds for Hubbard's legal defense. It was believed that he and Hubbard's attorney, Rob Riley, were soliciting donations for the fund shortly after Hubbard's attorney, J. Mark White, withdrew from the case allegedly due to Hubbard's failure to pay over one million dollars in legal fees.
Williams also sponsored a bill to make such a defense fund legal under State statutes.
Furthermore, it was Williams who solicited House members' signatures on a letter calling for a federal investigation of Attorney General Luther Strange and Deputy Attorney General Matt Hart. U.S. Attorney Beck responded to the letter at a rare press conference, highlighting the irony of predominantly white, majority Republican lawmakers pleading with the Obama Administration to intervene in the Hubbard case.
Williams currently faces federal legal jeopardy, and if the state has kept tabs on APR's reporting over the last several years, there may be cause to think the feds are the least of Bad Jack's worries.
Williams and Connor say they are innocent.
Governor declares state of emergency ahead of Tropical Storm Zeta
Zeta is currently a tropical storm over the Gulf of Mexico, but it is predicted to make landfall as a category one hurricane.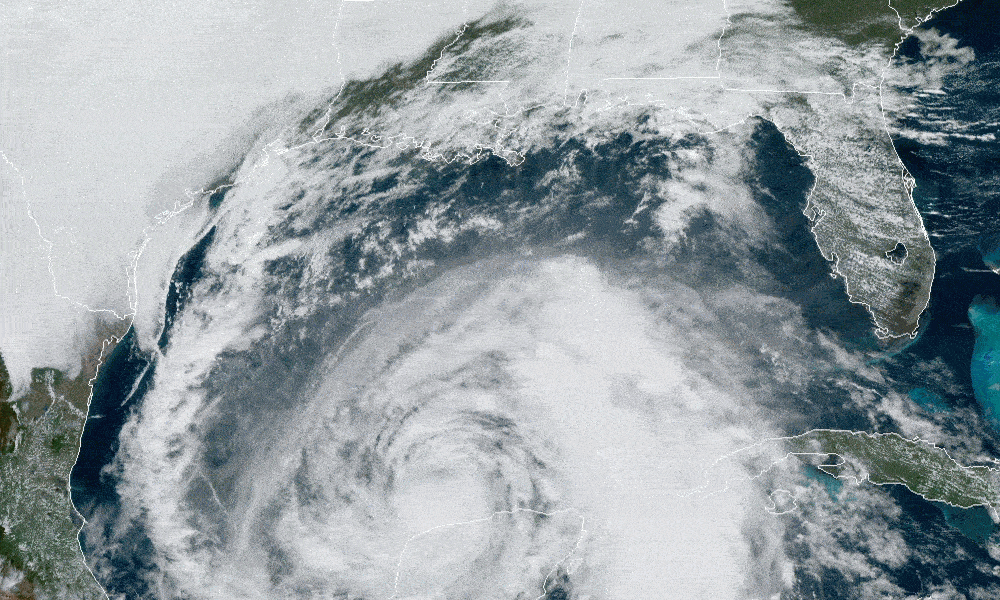 Alabama Gov. Kay Ivey on Tuesday issued a state of emergency as Tropical Storm Zeta approaches the Gulf Coast.
"Ahead of Tropical Storm Zeta's anticipated landfall Wednesday evening as a Category 1 hurricane, I am issuing a state of emergency effective today at 4:00 p.m.," Ivey said. "While this storm is not expected to have an impact as large as storms we've seen move through the Gulf earlier this year, we want to be in the best place possible to respond to anticipated rain, storm surge and mass power outage. I encourage everyone to remain weather aware and tuned in to their trusted news source as this storm could shift direction or change intensity. We continue to track the path of this storm and will stay in touch with the people of Alabama with any updates."
Zeta is currently a tropical storm over the Gulf of Mexico, but it is predicted to make landfall as a category one hurricane. The National Hurricane Center is predicting Zeta to make landfall in Mississippi on Wednesday and then proceed toward Alabama, but these storms can and do move.
A more easterly track could prove devastating to the Alabama Gulf Coast as was the case with Hurricane Sally, which shifted course in September, hitting Alabama, though Zeta is expected to be weaker than Sally at landfall.
The storm surge from the Mississippi-Alabama border to Dauphin Island is forecast to be 5 to 8 feet. Mobile Bay to the Alabama-Florida border is expected to have 3 to 5 feet of storm surge and from the border to Navarre, Florida, could experience 2 to 4 feet of storm surge.
Hurricane force winds are a possibility with this storm. Tropical force winds are expected to be an issue for Southern Mississippi and Alabama well inland. There is expected to be heavy rainfall across the state Wednesday night into Thursday morning.
The Baldwin County Emergency Management Agency announced that sandbags are available inside the county commission office at Robertsdale Central Annex (22251 Palmer Street) until 4:30 p.m. Tuesday and from 8 a.m. until 4:30 p.m. Wednesday or while they last.
Bring any help and shovels you will need. There is a limit of just 25 bags per person. Alabama's coastal counties are currently under a Tropical Storm Warning, a Storm Surge Warning for Mobile County and a High Rip Current and High Surf Warning.
Congressman Bradley Byrne said, "I just finished up briefings from Alabama EMA, FEMA, and the National Hurricane Center regarding #Zeta. We should not take this storm lightly and should start making preparations right away. After sundown Wednesday, I'd encourage everyone in Southwest Alabama to stay home and off the roads until sunrise Thursday. This storm will have impacts as far north as Montgomery, so those in Washington, Clarke, and Monroe counties will see tropical storm force winds and heavy rain. I'd encourage everyone to charge their phones and other necessary electronics. If you have an emergency during the storm, call 911 and do not try to drive."
Coastal Alabama is still in the process of recovering from Hurricane Sally which hit the state on Sept. 15.