Bentley investigation not the first time Ellen Brooks cited gaps in law to let perps walk free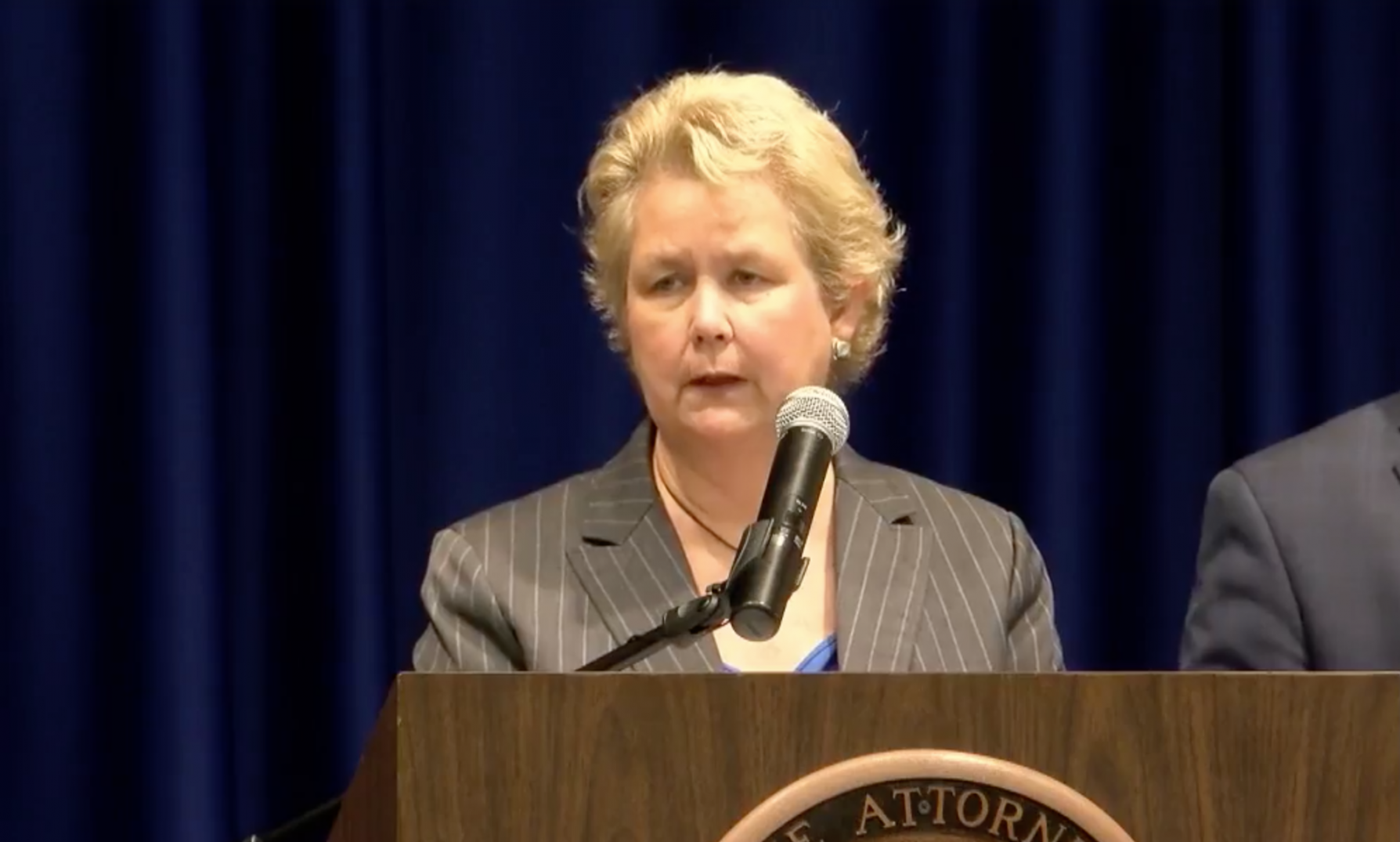 If the findings of a special grand jury empaneled to hear allegations of wrongdoings against former Gov. Robert Bentley and his cronies sound familiar, it should.
In 2012, after an eight-month investigation, a Montgomery grand jury found that the state's ethics and campaign finance laws were not specific enough to indict former Gov. Bob Riley and then-Speaker of the House Mike Hubbard.
Alabama campaign finance laws remain full of loopholes, Senator seeks reform
So also were the findings in the Bentley investigation, according to its report, the laws were insufficient to prosecute.
There is at least one distinct tie between these two grand juries – both were led by Ellen Brooks, the former Montgomery County District Attorney.
In both cases, Brooks found that state laws were inadequate to prosecute, thus letting Bentley walk free in 2018, and Riley and Hubbard in 2012.
In 2018, as in 2012, Brooks provided a list of problems with the laws that needed to be strengthened or clarified by the Legislature in case someone else dares commit the same acts.
However, in the Riley-Hubbard investigation, Brooks listed the alleged violations committed by the pair. In Bentley's case, she allowed no such revelation of facts, leaving the public clueless about the details while calling on lawmakers to fix the loophole.
Brooks enumerated 12 different times Riley and Hubbard made PAC-to-PAC transfers that seemingly violated the very laws they had just enacted but failed to do the same with Bentley's alleged wrongdoings.
In both cases, Brooks found that state laws were inadequate to prosecute, thus letting Bentley walk free in 2018, and Riley and Hubbard in 2012.
In the Riley-Hubbard probe, Brooks concluded that under the 2012 laws, "No individual is identified to be held responsible and prosecutable for any criminal violation pertaining to a political action committee (PAC) under the act." She further wrote, "It is not a crime for a PAC to solicit or receive an illegal contribution, such as from another PAC."
As for Bentley, she states, "Bentley could not be prosecuted for personal gain in office due to the current status of the state's ethics laws." Brooks listed three areas of concern:
The Ethics Act does not cover non-spousal, intimate or romantic relationships.
The law authorizes the Governor to appoint the Secretary of Law Enforcement and does not prohibit the Governor from initiating, directing or receiving reports on criminal investigations for illegitimate political purposes.
State law does not prohibit non-government personnel from performing the functions of a public employee while receiving payment from a private entity for that work (so-called loaned executives), and there is a question whether the Ethics Act clearly covers such individuals.
Investigation into the Bentley concludes with no charges, report calls for stronger ethics laws
The public was made aware of what Riley and Hubbard did – why not Bentley and his pals?
Perhaps it shouldn't be surprising that, once again, a Brooks led grand jury was unable to find lawbreaking because there were no laws to break.
In the Riley-Hubbard affair, the investigation fell to Brooks because the complaints were made in her jurisdiction. But in the Bentley situation, Brooks was appointed by Attorney General Steve Marshall, who, in turn, was selected by the man she was prosecuting.
As APR reported last week, Bentley tapped Marshall as AG after he agreed to investigate Special Prosecutions Divison Chief Matt Hart and Acting Attorney General Van Davis.
Sources: Marshall appointed AG after agreeing to investigate rogue prosecutors
In an interview conducted by U.S. News, Republican State Rep. Ed Henry from Decatur may have revealed the plot that led to Bentley's exoneration. Henry met with Bentley the same day he held a private meeting with Marshall. Henry says he warned Bentley against naming then-Attorney General Luther Strange U.S. Senator to fill the seat vacated by Jeff Sessions.
'I'm not going to be indicted, I get to appoint his successor.'
"Henry says he cautioned Bentley against appointing Strange, only to hear a jaw-dropping explanation from the governor," according to the U.S. News. "I met with Gov. Bentley the day he appointed Strange and told him, 'If you do this, you will be impeached,'" Henry recalls. "Gov. Bentley's reply to me was, 'Ed, we have to get rid of him. He's corrupt.' And I said, 'You're going to appoint someone who you believe to be corrupt to the U.S. Senate?' He said, 'We have to.' I said, 'Even if that means you most likely will be indicted or impeached?' He said, 'I'm not going to be indicted, I get to appoint his successor.'"
Bentley's official calendar shows he met with Marshall at 8:00 a.m. on February 8, he met with Henry an hour later at 9 a.m. which confirms Henry's timeline..
By the time Bentley had his meeting with Henry, he had already received Marshall's assurance concerning Hart and Davis according  to individuals with knowledge of the meeting. Perhaps Bentley had also gotten other concessions from the soon to be announced attorney general.
How oddly ironic that the same prosecutor would find such similar conclusions in two separate high-profile cases involving public corruption at the highest levels of state government. But perhaps it is neither ironic or coincidental because is was Bentley appointee Marshall who personally selected Brooks who had a history of not finding wrongdoing because of state law inadequacies.
---
Special Grand Jury Report by Chip Brownlee on Scribd
Alabama nursing homes can't use rapid COVID-19 test machines without federal guidance
In Alabama, there were 686 coronavirus deaths in long-term care facilities as of Wednesday, which was 42 percent of the state's 1,639 COVID-19 deaths at that point.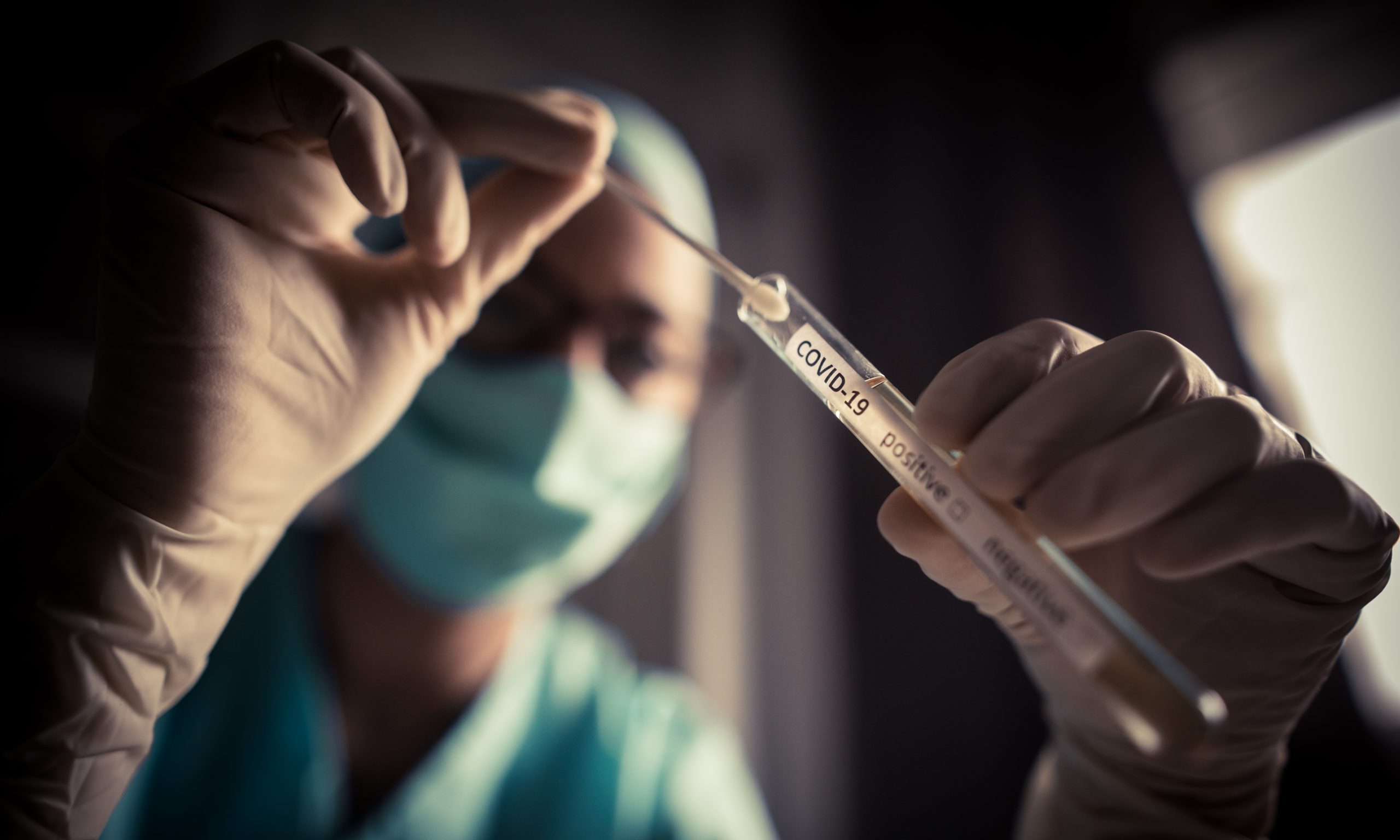 Some Alabama nursing homes have received rapid, point-of-care COVID-19 test machines, but without guidance from the federal agency that sent them, the machines aren't being used.
It's been three weeks since the Centers for Medicare and Medicaid Services in a nationwide conference call with nursing home administrators announced plans to disburse the machines, which can provide results in 15 minutes.
John Matson, director of communications for the Alabama Nursing Home Association, told the Alabama Political Reporter on Wednesday that CMS has said it will send the rapid testing machines to 78 Alabama nursing homes to start, and eventually will supply one to each nursing home in the state. He said some of those 78 facilities have received them while some are still waiting for delivery.
"The biggest thing we're waiting on from CMS is guidance on when and how it wants us to use these machines," Matson said.
Matson said that CMS officials on the July 16 conference call said that regulations and guidance on the testing machines weren't yet ready, but that the agency wanted to go ahead and disburse the machines.
"They wanted to distribute machines and then let the guidance and the regulations catch up," Matson said.
The Trump administration touted the rapid tests machines' ability to bolster testing in nursing homes, which care for older, sick people who are at most risk of serious complications and death due to coronavirus.
As of July 30, 43 states reported 62,925 COVID-19 deaths, which was 44 percent of all coronavirus deaths in those states, according to the Kaiser Family Foundation.
In Alabama, there were 686 coronavirus deaths in long-term care facilities as of Wednesday, which was 42 percent of the state's 1,639 COVID-19 deaths at that point.
While nursing home administrators await those federal guidelines to be able to use the rapid test machines, it's taking longer to get COVID-19 test results from many labs. Matson said some nursing homes are seeing wait times for results as long as a week, which public health experts say makes the results nearly worthless.
"Not every nursing home is experiencing that, but we do know that some are experiencing a longer turnaround time," Matson said.  "As we've said before, knowledge is key, and when we run those tests we need those tests results back in a timely manner so we know how to properly treat our patients and our employees."
The Alabama Department of Public Health on July 31 said that as Alabama continues to see an increase in the number of new COVID-19 cases, it's taking commercial labs and ADPH's lab an average of seven days to get results.
ADPH in the release states that the lengthier turnaround time for test results is due to several factors, including supply chain problems with test reagents, more demand for coronavirus tests nationwide, "and in some cases, increased numbers of unnecessary tests."
"I think it's important to emphasize that that is essentially a worthless result," said Dr. Jeanne Marrazzo, director of infectious disease at UAB, during a press briefing July 30. "At that point, all it tells you is that six days ago you were negative."
And there are problems with the rapid testing machine's accuracy. CMS has said the machines have an error rate of between 15 and 20 percent, and that a negative test result on the machines shouldn't be used to rule out a possible case.
"Negative results should generally be treated as presumptive, do not rule out SARS-CoV-2 infection and should not be used as the sole basis for treatment or patient management decisions, including infection control decisions," CMS said in a FAQ on the rapid test machines for nursing homes.
Matson said CMS told nursing homes that while a negative test result should be followed up with a subsequent lab test to be certain, a positive result on the rapid test machines very likely means the person has coronavirus.