Alabama will soon collect use taxes, similar to sales taxes, on more sales made through online vendors like Amazon and eBay.
Gov. Kay Ivey signed HB470, which requires the new taxes to be collected and remitted to the state, into law last week. HB470 was sponsored by Rep. Rod Scott, R-Fairfield. Third-party sellers will be required to report sales to the Alabama Department of Revenue and notify customers of their tax obligations.
A use tax is functionally the same as a sales tax, but it's levied on purchases made outside one's state of residence on taxable items that will be used or consumed in one's state of residence when no tax was collected in the state where the product was purchased.
For the last several years, the state has been moving to update its tax code to catch up with the rise in online sales. The increase of such sales, particularly on websites like eBay and Amazon, has hurt Alabama's tax revenues. An "Amazon Tax", the Simplified Sellers Use Tax Program, implemented in 2015, levied a sales tax on products sold from online retailers like Amazon, but only on products sold by them directly.
A large portion of Amazon's sales come from third-party vendors who use the website as a marketplace to reach customers. This new law will require an 8 percent sales tax to be collected on those items as well.
"This legislation will help bring about a competitive balance between brick-and-mortar retailers in Alabama and third-party online sellers, while streamlining the collection of use taxes that are currently due on online transactions," Ivey said. "Use taxes are an important funding resource for Alabama's General Fund and local governments, and the monies collected will be used to improve and expand much needed services."
Existing sellers participating in the Simplified Sellers Use Tax program that establish a physical presence in this state — through the acquisition of an in-state business — can continue to participate in the SSUT program.
Before the tax was launched in 2015, online sellers with no physical storefronts or presence in the state did not have to collect and remit use taxes on sales made from within Alabama. The lack of a tax, proponents of the change said, put brick-and-mortar businesses as a disadvantage because they were required to collect sales taxes and the online retailers were not.
Ivey's office said the SSUT did provides a streamlined, easily-accessible method for eligible online sellers to voluntarily collect and remit a flat, state-wide eight percent tax on all items delivered into Alabama, but it wasn't required. HB470 changes that by requiring the collection of the use tax on all products.
The new law will also change the way the tax revenue is distributed to localities. The state currently receives half of the online use tax collections, while municipalities and counties receive the other half. The local half is then split in half again and distributed to each individual locality based on their population.
Under HB470, which will go into effect in January 2019, 60 percent of the local half will go to municipalities and counties will get the other 40 percent. The other half will stay with the state.
According to Ivey's office, almost 200 sellers are participating in the SSUT. It's generated more than $87 million in collections since it began, and more than $27 million in revenue was collected in the first four months of the 2018 fiscal year.
The Department of Revenue estimates that increased collections from third-party online sellers could result in a $40 million increase in tax revenues annually — an increase that will be desperately needed as the state is expected to face another budget shortfall next year.
Print this piece
State superintendent Mackey addresses concerns about plans for public schools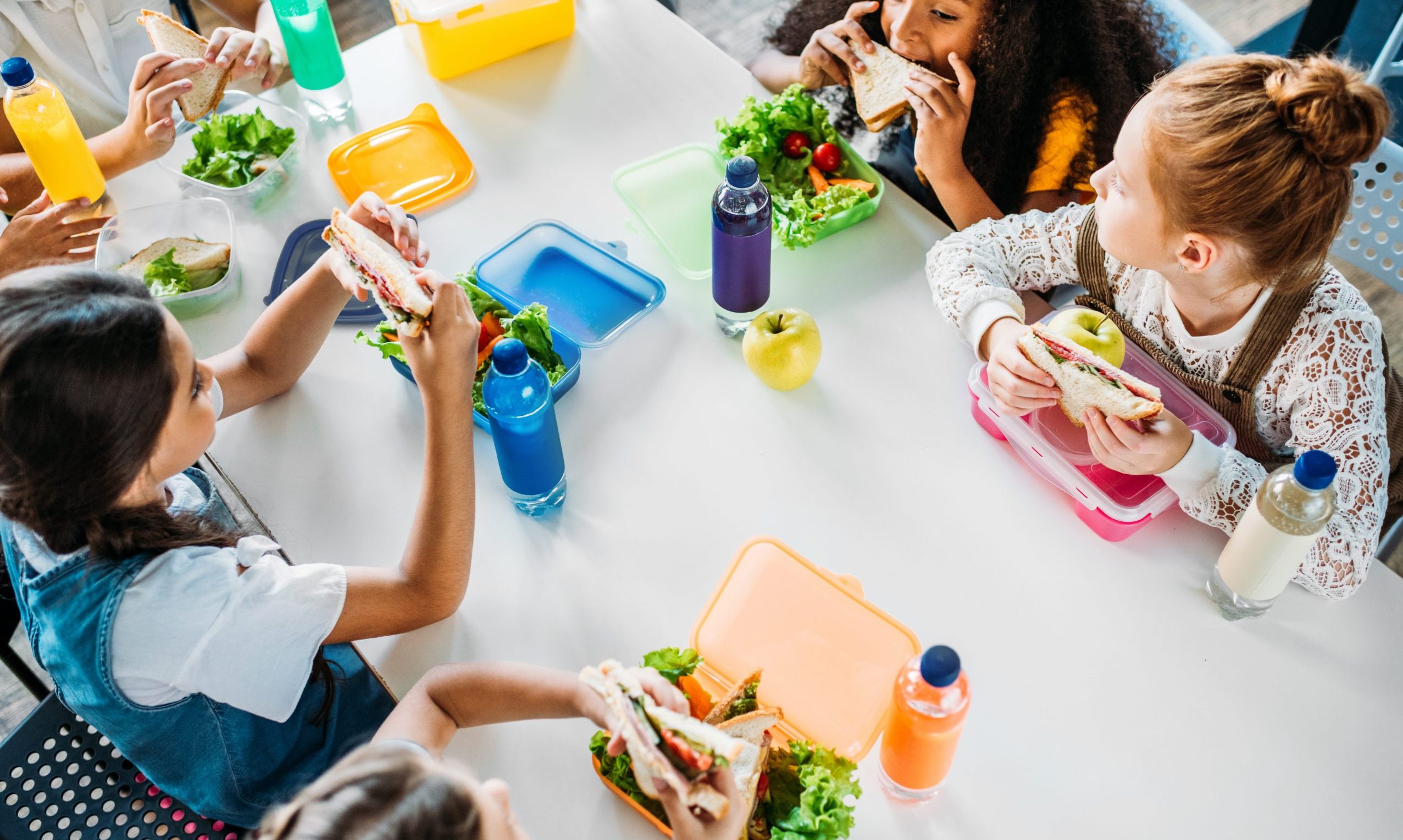 Over the last few days, several public school principals in Alabama — most of them from more rural districts — have spoken with APR about a number of concerns they have about the state's plan for moving forward with the 2019-2020 school year in the midst of the COVID-19 outbreak. 
The principals were not angry or even necessarily critical of the guidance being issued from the Alabama State Department of Education and their local school boards. Instead, they were simply worried about the safety of their staff and faculty, and they were confused, in some cases, about what they can and can't do to protect themselves and their staff and to provide food and coursework to their students. 
With things moving so quickly in such an unprecedented situation, it probably should be expected that communication isn't always the best. So, state Superintendent Eric Mackey spoke with APR about the specific concerns of the principals and offered helpful guidance to teachers, principals and superintendents on what he and state leaders expect from them moving forward. 
Q: One of the first questions the principals had was about employees and teachers who have underlying health issues that make them more vulnerable to coronavirus. They're worried about those staff members coming back to work next week, even in a setting without students. Can anything be done to protect them? 
Mackey: Well, of course. We don't want anyone who has a health condition like that to be put in danger. I know everybody's anxious, really scared — some maybe more so than they need to be and others not as much as they should. We have about 10 people in here in the office today. We're being cautious. Washing hands, wiping down with Clorox wipes. We have some people who need to be more scared about it. One of our vital employees has a heart condition, another is a cancer survivor. We've told them not to come in. That's just how it has to be. They can contribute what they can from home. 
And I suggest that be the case for these schools. If you have an employee with an underlying condition, we need to look at ways for them to contribute — if there's a concern with everyone pulling their own weight — ways that don't put them at risk and protects them. Because that is absolutely the first priority. Maybe they can't come in. But someone needs to be calling parents and making sure they have everything. There are ways to do this.    
Q: Another concern is the close quarters of the food prep areas for employees working to get lunches out for kids to pick up. 
Mackey: Yeah, that is something that we've worked, something we've put a lot of thought into and we are concerned about it. But at the end of the day, these things are a balance. It is very important for us to get the meals out to the kids. We know from the response just how important it is. But in doing so, our people have to follow the standards, and being six feet apart is not always practical. What I want people to do is be safe first. Wear gloves and masks and whatever they can to protect themselves and the area around them. 
One thing I'm more concerned about right now is that our cafeteria crews won't be able to keep up with this pace. It's one thing to have these folks do this work for two or three weeks. But the same men and women can't do it forever. They need breaks just like everyone. And as this stretches on, we're going to have to consider changing people out. You might know already, but a cafeteria worker at one of our schools in north Alabama tested positive for (COVID-19) last week. So far, it doesn't appear as if any other people were infected. But we closed that school down and stopped the meals from there. As this spreads, it was bound to happen, but it's another indication of just how cautious we all need to be and how real these concerns are.
Q: Because the schools provide meals to any student who asks for one, some of the schools are running low on meals due to kids from other districts and homeschool kids coming in and getting lunches. Can anything be done to alleviate that situation? 
Mackey: There should be some help coming on that. We just received our waiver (Wednesday) to start serving meals for pickup at all of our schools, not just the schools in high-poverty areas. So, we're going to start rotating the schools that serve, maybe do five in a district and rotate them around each week. That plan is still being worked on. 
Q: Teachers and principals are also very concerned about the process of handing out packets, and then having those packets returned to them. Have you heard this from other folks around the state, and what do you tell them? 
Mackey: I've gotten quite a few questions about handling packets. Again, a totally understandable concern. We have people doing really innovative things to get packets to students. Some districts are mailing packets if they can afford it — and I understand that is not cheap and I'm not recommending it. Other districts are running a bus route once per week. And we've given advice to them on that: Don't go in the house, keep your safe distance, handle with gloves, use sanitizer as often as possible. And that's the main advice we've given to our superintendents — figure out a way that keeps you and your people safe.  
Q: It seems as if what you're saying on almost everything is that this is a unique situation and you're not going to question people who get the job done the best they can and keep people as safe as possible. Accurate? 
Mackey: Absolutely. One of our biggest issues is always communication, and it's understandable to a degree. I'm telling superintendents and they're passing that information on to their principals and they're implementing things with their teachers and staff. We've all played that old game, and we know that information just gets twisted sometimes when it goes through several channels. But know this: Safety is always first. If you're doing something and you don't feel it's safe, back out of it, tell your principal you don't think it's safe. Hopefully, we can get that resolved at that level, but if need be, take those concerns higher. Don't do things that you feel are unsafe for you. That's not what any of us want. 
Q: Is that same level of flexibility there for the actual school work and how principals and teachers get that handled?
Mackey: It is. I had a principal today ask if it was OK if he told his parents that the kids didn't have to do the work and they'd receive whatever grade they had going into this. But if they did the work, he was giving out bonus points up to 10 full points on the final average. I told him that was absolutely fine. It doesn't punish the kids because of this situation and it provides them with incentives to continue doing the work and continue learning. And that's the key here. 
Q: Has there been any thought to altering the way things are done next year — possibly taking a few weeks at the start of the year for review and to get the students back up to speed — and tinkering with the start and end times? 
Mackey: There have been many, many discussions, and they're still ongoing. I've spoken to a number of legislators who have quite a few ideas. At this point, there are basically three main options we've discussed. One that I've had from legislators is to extend the school year from 180 to 190 days, which would give us 10 extra days, two full weeks at the start to have a review period. And we can absolutely do that, except that costs money. Someone has to pay for that, and a school day in Alabama costs just under $21 million per day. I don't see us having an extra $210 million at the end of this coronavirus. A second option that legislators have asked about is giving assessments at the start of the year, and working off those. We actually purchased some really great assessment tools last year. And finally, the third option is to compress the school year and take the first three to four weeks and teach what would have been teaching the final month of this school year. We're still working through those to see what we think is best.
The main thing I want everyone to understand is that this is an unprecedented event that's taking place. You go into a school year and you expect to deal with things like tornadoes or ice storms that close schools. But not this. We're all trying to work our way through it and do what's right for the students. But we also want our teachers and staff and principals to be safe and protect themselves.
Print this piece