Change.org petition ties Democrat candidate for governor to Roy Moore, Jeff Sessions
A Change.org petition is calling for former Alabama Supreme Court Chief Justice Sue Bell Cobb to drop out of the governor's race before the June 5 Democratic Primary election.
The online appeal paints an unflattering picture of the Democrat gubernatorial hopeful, citing Cobb's sudden resignation as chief justice in 2011 and a recent letter supporting President Donald Trump's appointment of U.S. Senator Jeff Sessions as U.S. attorney general.
The petition began through the efforts of activist and community organizer Carlos Chaverst Jr., who served in President Obama's 2012 campaign as a field director and organizer in Florida and in Sen. Bernie Sanders' 2016 campaign as an outreach director to Alabama's Historical Black Colleges and Universities.
Chaverst blames Cobb for the rise of Chief Justice Roy Moore, who won the seat after Cobb resigned, and also accuses her of going against the wishes of "Ms. Evelyn Turner, wife of civil rights legend the late Mr. Albert Turner, [who] bitterly opposed the nomination of Jeff Sessions for United States Attorney General."
Cobb is further charged with hiding her efforts to help Session from much of the state's black voters.
The Charge.org petition points out that usually a Democrat who backs a Republican for office is at least reprimanded for offering assistance or endorsements to a member of the opposing party. The signees demand that Cobb stand before the Democrat Executive Committee and renounce her candidacy for governor because she aided a Republican officeholder who has doggedly opposed the Democratic platform over the last 20 years. Her support for Sessions, a man roundly accused of racism within Democratic circles, is a bridge too far for many progressives.
In her letter to Sen. Chuck Grassley, chairman of the U.S. Senate Committee of the Judiciary, Cobb wrote glowingly about friendship with Sessions, her admiration for his accomplishments and their long relationship.
"He has always responded when I called; party boundaries were never a consideration or factor in his decision," Cobb wrote. "It is for these reasons and many more that I write to offer my endorsement and support of the nomination of Sen. Jeff Sessions for Attorney General of The United States."
Leaving her position as chief justice bewildered some of her supporters and bedeviled others. Likewise, Cobb's return to public life heartened some and confounded others, especially in light of her quitting her office and supporting Sessions.
While the Charge.org appeal has few signees, for now, that may turn around as the march toward the primary intensifies.
Print this piece
Carl, Hightower raising money for July GOP primary runoff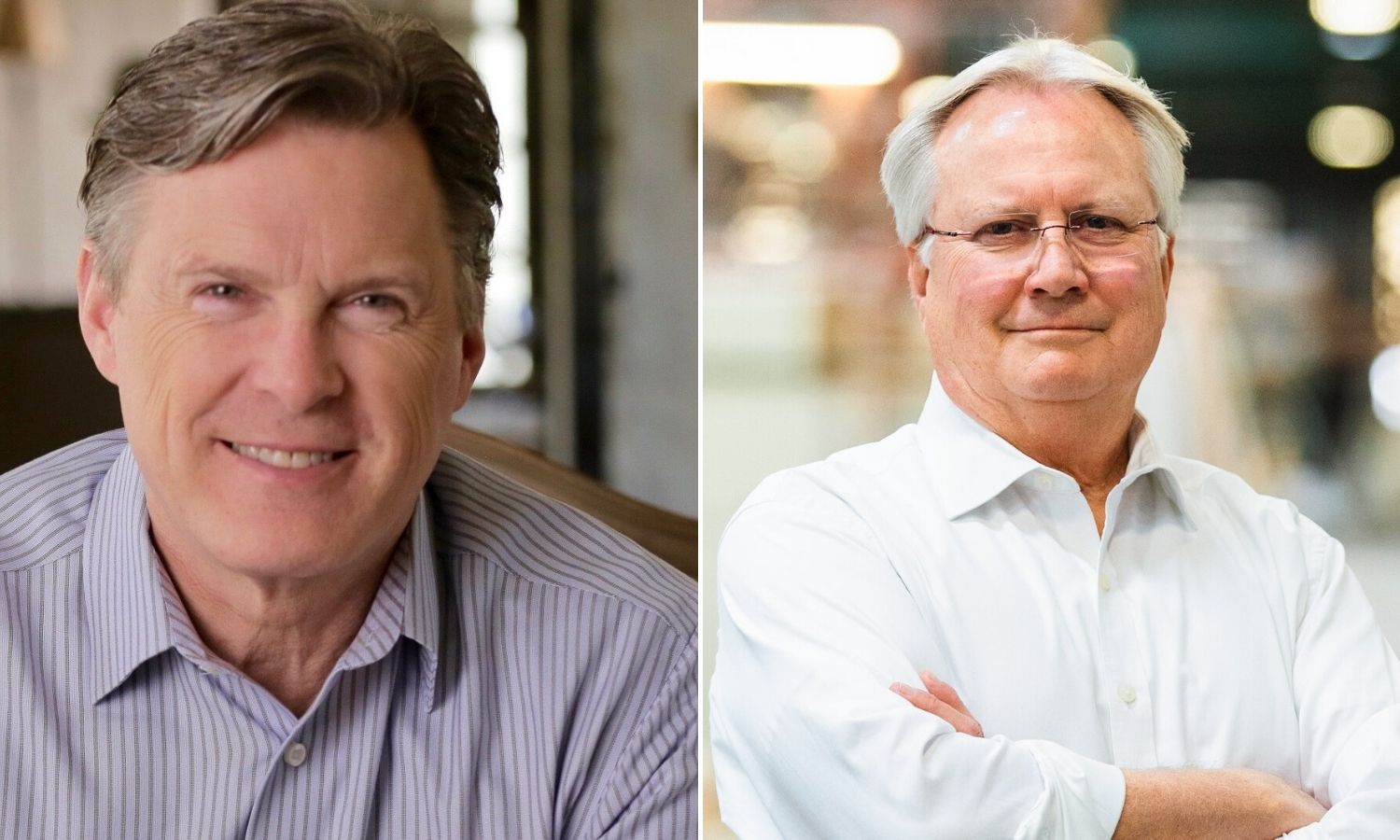 Mobile County Commissioner Jerry Carl and former State Senator Bill Hightower are running in the Republican Party primary runoff on July 14.
Both campaigns are preparing for the final push. Their Federal Elections Commission reports on their fundraising efforts are through the end of March.
Carl reported total receipts of $1,513,462.10. $709,525.10 of Carl's money comes contributions. $670,169.60 of that is contributions from individuals; while $37,700 are contributions from other committees. Carl has contributed $1,655.50 to his own campaign. Carl's congressional campaign also reports personally loaning his campaign $758,900.
Carl has already spent $1,307,240.85. $1,114,940.85 was for campaign operating expenses, $400 was for contribution refunds and $191,900 were loan repayments. Carl entered the month with $206,221.25 in cash on hand and debts of $567,000.
R.E. Myles of Grand Bay, AL donated $8400 to Carl's campaign. Myles is the President of the law firm McDowell, Knight, Roedder, & Sledge. There are two entries for Mr. Myles of Grand Bay. The second is for $5,600. Carl's other top contributors include: Rachel Burton is a Mobile housewife $5,800. Philip Burton of Mobile contributed $5,600. Burton works for the Burton Property Group. Clarence Burke Jr. of Foley works for Wolf Creek Industries $5,600. Nancy Myles of Grand Bay is retired, $5,600. Morgan Myles is a Mobile engineer with Core Industries, $5600. White-Spunner & Associates is a real estate firm, $5,400. Warren Nicholson of Mobile, who works for NFINA Technology, $5,400. Kathy Nichols of Mobile is retired, $5,400. Matt Metcalfe is a Mobile realtor, $5,400. Jerry Lathan is a contractor from Theodore, $5,400.
Former State Senator Bill Hightower reported total contributions of $1,071,355.21. $1,032,155.21 were individual contributions; while $39,200 were contributions from other committees. Hightower has no outstanding loans.
Hightower has already spent $858,340.60. $848,860.60 were operating expenses. $5,600 were refund contributions to individuals. $3,880 were other disbursements. The Hightower campaign had $213,023.40 in cash on hand.
Club for Growth PAC is supporting Hightower and they have donated $19.600 to his campaign. Major contributors include: Richard Uihlein of Lake Forest, Illinois is the CEO/owner of Uline, $11,200. Roy Drinkard of Cullman is the owner of Drinkard Construction, $2,800. Lamar Harrison of Wilmer, AL is the President of Gulf Construction and Hauling, $2,800.00. Rhonda Scott is an Opelika homemaker, $2,800.00. Allen Harris of Opelika is the owner of Bailey-Harris Construction Company $2,800. Donna Williams is a Mobile homemaker $2,800. George Montgomery is the president of his own company $2,800. Sherri Trick is a Tuscaloosa homemaker $2,800. Carrie Montgomery of Mobile is the treasurer at Gulf Fastener. $2,800. Kreis William of Birmingham is a vice president at JohsonKreis Construction $2,800.
The winner of the Republican primary runoff will face the winner of the Democratic Party primary runoff between James Averhart and Kiani Gardner
The First Congressional District is an open seat, because incumbent Bradley Byrne, R-Montrose, is not seeking re-election.
Print this piece