Change.org petition ties Democrat candidate for governor to Roy Moore, Jeff Sessions
A Change.org petition is calling for former Alabama Supreme Court Chief Justice Sue Bell Cobb to drop out of the governor's race before the June 5 Democratic Primary election.
The online appeal paints an unflattering picture of the Democrat gubernatorial hopeful, citing Cobb's sudden resignation as chief justice in 2011 and a recent letter supporting President Donald Trump's appointment of U.S. Senator Jeff Sessions as U.S. attorney general.
The petition began through the efforts of activist and community organizer Carlos Chaverst Jr., who served in President Obama's 2012 campaign as a field director and organizer in Florida and in Sen. Bernie Sanders' 2016 campaign as an outreach director to Alabama's Historical Black Colleges and Universities.
Chaverst blames Cobb for the rise of Chief Justice Roy Moore, who won the seat after Cobb resigned, and also accuses her of going against the wishes of "Ms. Evelyn Turner, wife of civil rights legend the late Mr. Albert Turner, [who] bitterly opposed the nomination of Jeff Sessions for United States Attorney General."
Cobb is further charged with hiding her efforts to help Session from much of the state's black voters.
The Charge.org petition points out that usually a Democrat who backs a Republican for office is at least reprimanded for offering assistance or endorsements to a member of the opposing party. The signees demand that Cobb stand before the Democrat Executive Committee and renounce her candidacy for governor because she aided a Republican officeholder who has doggedly opposed the Democratic platform over the last 20 years. Her support for Sessions, a man roundly accused of racism within Democratic circles, is a bridge too far for many progressives.
In her letter to Sen. Chuck Grassley, chairman of the U.S. Senate Committee of the Judiciary, Cobb wrote glowingly about friendship with Sessions, her admiration for his accomplishments and their long relationship.
"He has always responded when I called; party boundaries were never a consideration or factor in his decision," Cobb wrote. "It is for these reasons and many more that I write to offer my endorsement and support of the nomination of Sen. Jeff Sessions for Attorney General of The United States."
Leaving her position as chief justice bewildered some of her supporters and bedeviled others. Likewise, Cobb's return to public life heartened some and confounded others, especially in light of her quitting her office and supporting Sessions.
While the Charge.org appeal has few signees, for now, that may turn around as the march toward the primary intensifies.
Print this piece
Buttigieg's campaign announces Dixon, Rice will lead on the ground efforts in Alabama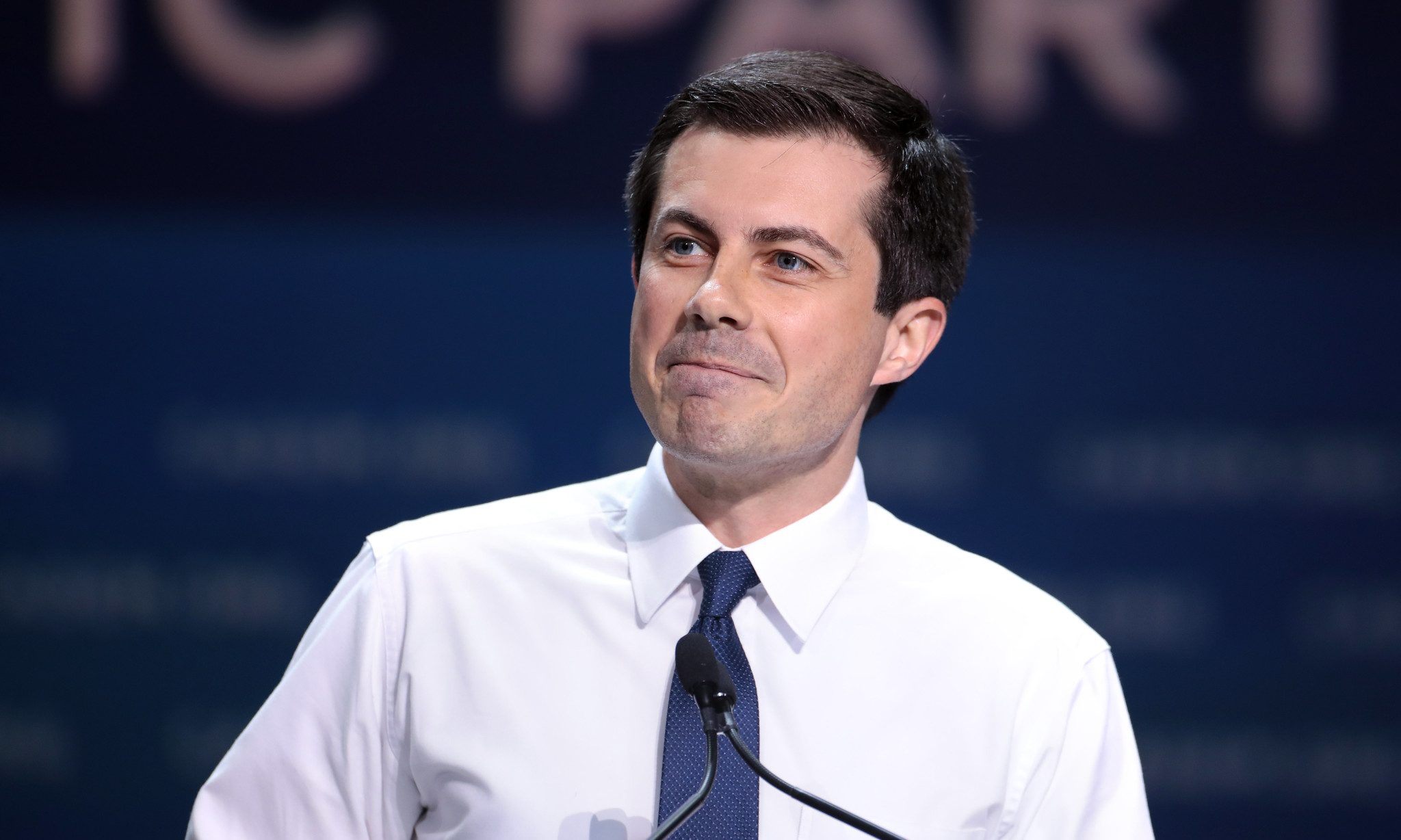 Pete Buttigieg's campaign announced that starting on Monday, Stephenie Dixon and Matthew Rice will lead the Buttigieg campaign's on-the-ground efforts in Alabama.
The Alabama presidential primary is less than three weeks away and the 38 year-old South Bend, Indiana Mayor is locked in a tight race with U.S. Senator Bernie Sanders (I-Vermont) after Iowa and New Hampshire. Sen. Amy Klobuchar (Minnesota) is in third. Former New York City and mega billionaire Michael Bloomberg skipped the early states and is pouring millions of his own money into the race. Former Vice President Joe Biden and Sen. Elizabeth Warren (Massachusetts) are struggling to resurrect their campaigns after disappointing finishes in the first two contest. Bloomberg and Sanders both been actively organizing in Alabama.
"We are building the campaign that will not only win this nomination but will defeat Donald Trump in November," said Samantha Steelman, Pete for America Organizing Director for Super Tuesday States. "To compete in all the states on Super Tuesday, you need a massive network of grassroots volunteers. For months, we have had a team that has been building that organization by harnessing the energy and grassroots momentum behind Pete and turning it into real organizing work. This ramp up will provide more staff and resources to train, resource, and guide our 25,000 volunteers in Super Tuesday states that will push our campaign across the finish line on March 3rd."
Dixon and Rice have been tasked with helping further resource and train grassroots volunteer networks in Alabama's seven congressional districts who have shared Pete's message across the state since last year.
Buttigieg has visited Alabama already but the Pete for America campaign has not announced another Alabama visit. Buttigieg will make five upcoming trips in the next two weeks that will take Mayor Buttigieg to Super Tuesday states: California, Colorado, North Carolina, Utah, and Virginia.
The campaign has also announced a six-figure digital buy in several Super Tuesday states.
Buttigieg's campaign claims that their message of belonging has inspired a grassroots campaign across the country. The campaign has built up volunteer leadership teams that are working in every single congressional district in all Super Tuesday states. Buttigieg's volunteer-led teams are already hosting events and recruiting more volunteers for door knocking, phone banks, and other volunteer action in Super Tuesday states.
In addition to staff on the ground, Pete for America is also activating and ramping up activity in coalition groups like Students for Pete and Veterans & Military Community for Pete. The campaign has over 80 Students for Pete chapters in Super Tuesday states including Troy University and Jefferson State Community College, to name a few. Chapter leaders have been trained on all aspects of the campaign, including digital organizing, field, and policy advocacy. As part of this ramp-up, Pete for America is engaging student groups to have organizing meetings to welcome new staff. Veterans & Military Community for Pete has more than 1,600 active members in Super Tuesday states that will ramp up organizing activities as well.
Pete for America is also organizing online in Alabama. The campaign has over 150 digital captains, with a presence in every Super Tuesday state who are engaging supporters and bringing them into its relational organizing program. The campaign's digital Welcome teams and Local teams will be finding and identifying new supporters online, welcoming them into the Pete community, and then connecting them to local resources both online and on the ground to get involved – translating online support to offline action.
Buttigieg is a veteran and if elected would be the youngest President in American history. He would also be the first openly gay president.
The Alabama presidential primary is March 3.
Whoever wins the Democratic nomination for President will face incumbent President Donald J. Trump (R) on November 3.
Print this piece