Opinion | Inside the Statehouse: A look at our current congressional delegates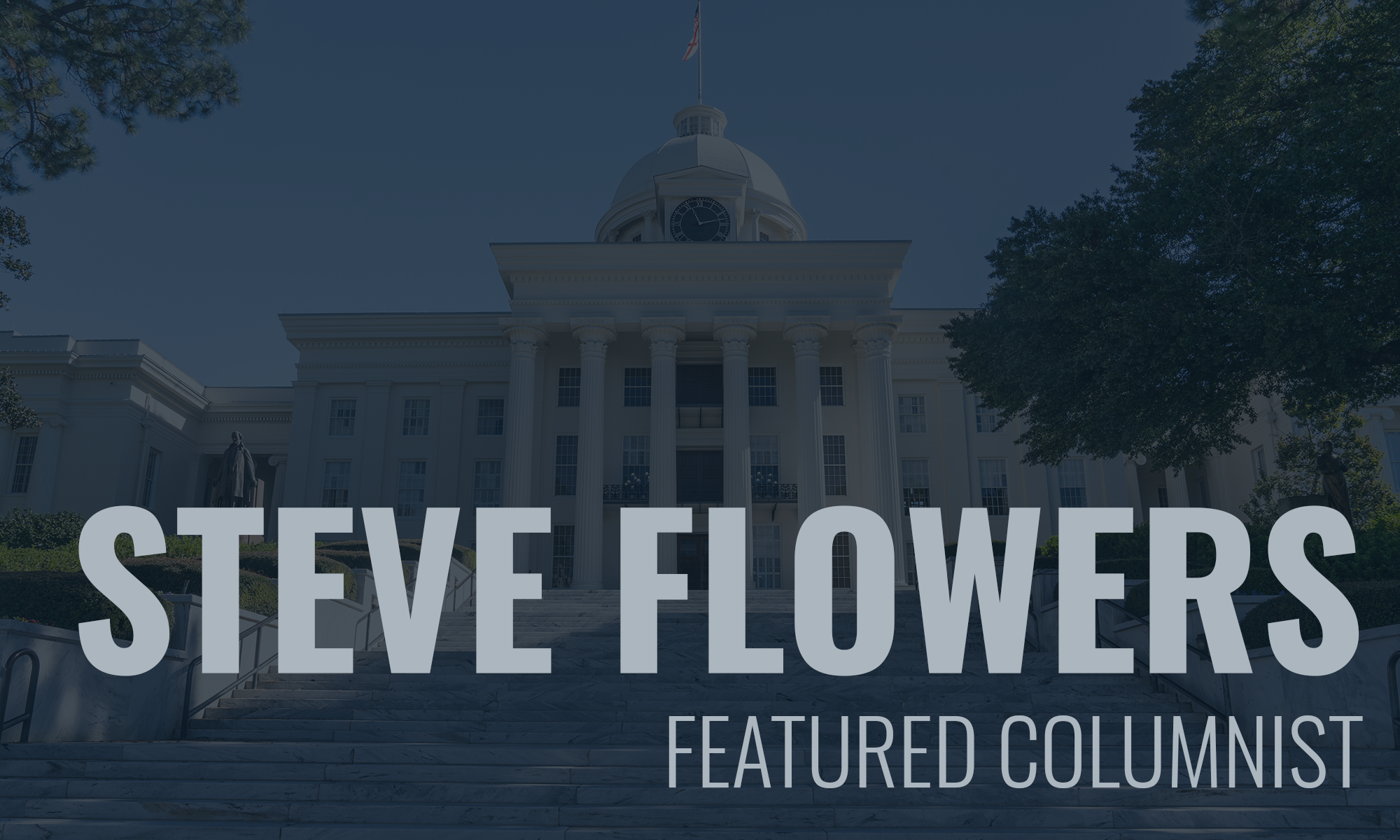 There are dramatic differences between our congressional delegation of the 1940's-1960's and our group on the Potomac today.  Obviously, their partisan badges have changed, as have Alabamians. There is also a tremendous difference in power and seniority of that era versus today's group. That bygone era of Alabama congressmen were very progressive New Deal Democrats; whereas, our delegation today is one of the most conservative in America.
Their paths to Congress were also very different. It was as though the earlier folks had been born to be in Congress. They all went to the University of Alabama for college and law school, went off to fight in the World War, came back to their hometown to practice law for a short while before going off to Congress for a 20-30 year tenure of "Going Along to Get Along."
Today's delegation seems to have gotten there by accident. Of the seven, two went to Duke, one to Harvard, one to New York University, one to Birmingham Southern, one to Jacksonville State, and one to the University of Alabama. Six of the seven have law degrees, which is the only similarity to the bygone era.
As we look toward next year's election, let's take a look at our current congressional delegates since all are on the ballot this year. Congressmen run every two years but seldom lose. Once you get to Washington the power of incumbency is tremendous. All of the Washington special interest money gravitates to incumbents.
First district congressman, Bradley Bryne, is a Republican who was born and raised in Baldwin County in the heart of the traditional first district. This district is primarily a Baldwin and Mobile seat.  Historically it has had great congressmen. Frank Boykin, Jack Edwards, Sonny Callahan, and Jo Bonner have more than aptly represented them over the past 80 years.
Byrne is a lawyer by profession. He graduated from Duke undergraduate and University of Alabama Law School. He served five years in the Alabama State Senate before becoming chancellor of the State Community College System where he served several years. He ran for governor in 2010 and led the first primary, but lost to Robert Bentley in the runoff. He won a Special Election to Congress in December of 2013. He has taken to Congress like a duck to water. He is 62 and serves on the Armed Services and Rules Committees. He will win reelection to a third term this year.
Second District Congresswoman, Martha Roby, is the only seat in play this year. She is vulnerable. Roby made a terrible mistake by saying that she was not going to vote for the Republican nominee, Donald Trump, last year. The backlash was dramatic.
She is being challenged by three significant GOP opponents. Former Montgomery Mayor and Congressman, Bobby Bright, will be tough. State Representative, Barry Moore, of Enterprise chose to challenge Roby rather than seek reelection to the Legislature. He has been running against Roby for over a year. Rich Hobson is Roy Moore's chief ally. He will be the heir apparent to Judge Moore's Wiregrass organization. Bright, Moore and Hobson were all born and raised in the Wiregrass.
Third district congressman, Mike Rogers, R-Anniston, is building some seniority and will be a safe bet for reelection. At the end of this term, he will have 16-years seniority. He serves on the Armed Services and Agriculture Committees where he is building power.
The crown jewel of our congressional delegation is Robert Aderholt, R-Haleyville. Aderholt got to Congress at 30 years old and has 22 years of seniority. He is only 52 and is a ranking member of the Appropriations Committee. He will be reelected to a 12th term next year.
Congressman Mo Brooks ran a very good race for the U.S. Senate last year. He will probably run again in 2020 against Democrat Doug Jones. He will be reelected to his Congressional seat this year, and get ready for another Senate run.
Sixth district Birmingham Congressman, Gary Palmer, will win reelection to his suburban Jefferson/Shelby Republican seat. He is unopposed for a third term.
Our only Democratic Congressperson is a Harvard educated lady. Terri Sewell is a lawyer, who had a successful law practice in Birmingham before being elected to Congress from the Seventh District eight years ago. The Selma native is on a fast track in Washington. She will go back for another two-year term.
See you next week.
Steve Flowers is Alabama's leading political columnist. His weekly column appears in over 60 Alabama newspapers. He served 16 years in the state legislature. Steve may be reached at www.steveflowers.us.
Print this piece
Opinion | Some observations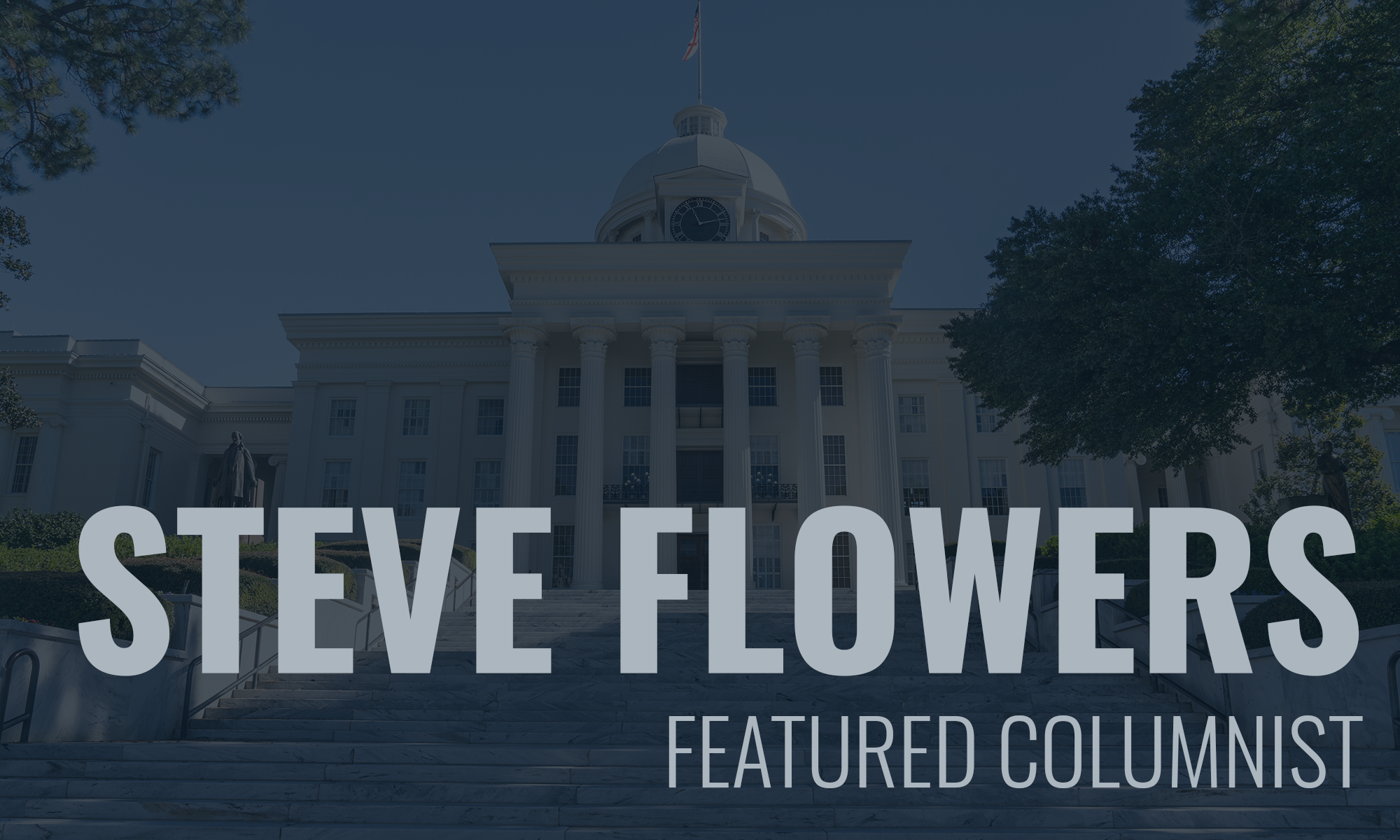 Allow me to share some observations from the year thus far. First of all, I have never seen anything like the coronavirus shutdown of the country. Hopefully, it is a once in a lifetime disaster.
Governor Kay Ivey remains popular. Even though some people consider the defeat of Amendment One a personal rejection, it was not. Alabamians just like to vote to elect their political and, in this case, educational leaders.
As you recall, Amendment One was asking Alabamians to give up their right to vote on the State Schoolboard and to allow the governor to appoint them instead. When I was queried on whether Amendment One would pass, I quickly told them it would lose 60 to 40.  I was wrong, it took more of a shellacking than that. It lost 75 to 25.  Folks, that sends a message. You may not know who serves on the State Schoolboard, but Alabamians surely want to vote for them.
Governor Ivey's people do a good job of looking after her and protecting her time. She is all business and is very scheduled.  She and her staff treat the office with a dignity I have not seen in decades.  She is focused on the job at hand and an audience with her must be for a purpose, even with legislators. Her staff gets her in-and-out and protects her time and health. She has been especially isolated since the coronavirus epidemic. She will more than likely not run for a second term in 2022.
Waiting in the wings to run is Lt. Governor, Will Ainsworth.  He just turned 39 and will be in the race for the brass ring in 2022. If being an outstanding family man is a prerequisite, he will be a contender.  He has a genuinely sweet and pretty wife named Kendall.  They have fraternal twin boys, Hunter and Hays, who are 10 and a little 8-year-old girl named Addie. I met the boys the night of the State of the State Address.  Will brought them over to where I was standing and wanted us to meet. The little boys were the most polished ten-year-old's I have ever met. They very politely, yet confidently looked me in the eye and shook my hand and said, "It's nice to meet you Mr. Flowers."  They exuded manners.
Kay Ivey only attends the most important events and she does not lollygag around conversing afterwards. Therefore, it was apparent when she came to Birmingham earlier this year to the Grand Opening of Dr. Swaid Swaid's, state-of-the-art medical facility, that Swaid was special.
Dr. Swaid has been a friend and supporter of almost every governor, going back to George Wallace.  Governor Wallace came to UAB to see Swaid and would not only want the famed physician to treat him for his numerous afflictions and ailments, but also enjoyed visiting with the jovial Galilean doctor. Swaid has many great stories from his and the governor's visits and friendship.
Swaid's best friend is State Senator Jabo Waggoner. They are really like brothers rather than just best friends. Jabo is the longest serving member in the history of the state legislature. He chairs the State Senate Rules Committee.
Jabo and Swaid and their families spend almost every weekend together, either at their homes in Vestavia or Smith Lake. However, they make it to their church, Homewood Church of Christ, almost every Sunday. Jabo and his beautiful wife, Marilyn, have attended the church for 45 years. Swaid has attended for 40 years. Jabo and Swaid are leaders in this mega church.
Recently, Jabo and Marilyn and Swaid and his lovely wife, Christy, invited me to join them for their church service and lunch afterwards. It was an enjoyable visit. The most rewarding part was meeting Swaid and Christy's two sons, Christian and Cason. They are absolutely the politest and quality young men I have met. They are being raised right by an obviously good Christian father and mother.
Swaid built his state-of-the-art surgery hospital on well-traveled, easily accessible Highway 31 in Vestavia. He chose the location because he knew from his work over the years, that people from all over the state, especially rural areas, come to Birmingham for major surgery. Most of these patients are older and not familiar with Birmingham traffic, especially with maneuvering the labyrinth around UAB. It will make it much easier to see the world-renowned doctors in Swaid's group.  
If Swaid's boys are an example of the next generation, our state may be in better hands than we think.
See you next week.
Steve is Alabama's leading political columnist. His weekly column appears in over 60 Alabama newspapers. He served 16 years in the state legislature. Steve may be reached at www.steveflowers.us.
Print this piece