Opinion | Answering Alabama's infrastructure needs in the 21st Century
Toyota/Mazda, Polaris,  Remington,  Hyundai,  Honda,  Airbus, Boeing…
These are just a few of the dozens upon dozens of new and expanding industries that have chosen to locate in Alabama and provide jobs and opportunity to our citizens in recent years.
It is no secret that Alabama continues to lead not only the southeast but the entire nation in economic development categories across the board, and the state's Department of Commerce could fill a room with all of the "Silver Shovel" awards and other industrial recruitment honors it has captured over the past few decades.
But if we are going to continue our forward progress and provide even more jobs, hope, and security to Alabama's families, our attention must begin to focus upon repairing the state's crumbling transportation infrastructure.
Portions of our interstate are simply uncomfortable to drive upon, various bridges in every portion of the state are too dangerous for use, and, as someone who travels a great deal through rural Alabama, I can attest that the roads often feel like driving on broken piecrust.
A health economy and a thriving state demand a road system that allows for the easy transport of commercial goods and the safe travel of our citizens.
But critical infrastructure needs are not endemic to Alabama.  
Most states rely upon gas taxes to fund their transportation needs, and the advent of high mileage vehicles and electric cars have caused those revenues to tumble across the nation.  As a result, roadways from coast to coast are in need of repair.
President Donald Trump recognized these needs and campaigned for office on an expansive infrastructure proposal that will address road, bridge, highway, tunnel, railroad, and even airport improvements in each of the 50 states.
As a Republican candidate for lieutenant governor, I embrace President Trump's proposal and recognize that Alabama's list of priority projects stretches from border to border.  
Anyone who has driven I-65 between Huntsville and Mobile has, at some point in their journeys, likely been stuck at a dead-stop standstill for no apparent reason.  It is frustrating, it is senseless, and it wastes drivers' time, fuel, and money.
I believe strongly that we should work toward one day three-laning I-65 from the Tennessee border to the waters of the Gulf Coast.
State Highway 157 in Cullman currently has a completed bridge with no access road leading to it because the project remains unfinished.
U.S. Highway 98 in Mobile County has proven so deadly that it has earned the nickname "Bloody 98," and while funding from the BP oil spill settlement will be used to jump start the project, additional funding is needed, and more work remains to be done.
Farm-to-market roads across the state have been long neglected, and they deserve attention because of the essential role that agriculture plays in our state's economy.
Completing these projects and hundreds of others like them will require leaders with the determination to push forward and the vision to do them right.
My transportation plan includes close examination of the steps our sister southeastern states have already taken to resolve their infrastructure issues and mimicking their successes while avoiding their pitfalls.
Reducing regulations, implementing cost-cutting measures, and reexamining overly-cautions environmental mandates could dramatically reduce construction costs and help us put our money into asphalt instead of bureaucracy.
Public/private partnerships, which allow the private sector to carry the majority of construction and maintenance costs, are another area worthy of exploring.
Utilizing groundbreaking technologies in the roadbuilding industry can also cut costs in the long-term and save millions of taxpayer dollars that can be reinvested in roadways.
New high-density mineral bonds in asphalt, for example, can be used to repel the moisture and ultraviolet light rays that are major contributing factors in the cracking, raveling, and deterioration of our streets, highways, and interstates.
By implementing our sister states' models, innovative approaches, conservative policies, and new technologies, I remain confident we can provide Alabama's citizens and businesses with the quality transportation system that they deserve.
State Rep. Will Ainsworth (R – Guntersville) is a Republican candidate for lieutenant governor.  Elected to the Legislature in 2014, Ainsworth currently represents Alabama's House District 27, which includes portions of Marshall, DeKalb, and Blount counties.
Opinion | COVID-19: Living in a state of alert
We will resort to our survival mode and exhibit moods and behaviors that are very much like those of individuals who have experienced trauma such as battle or extreme loss.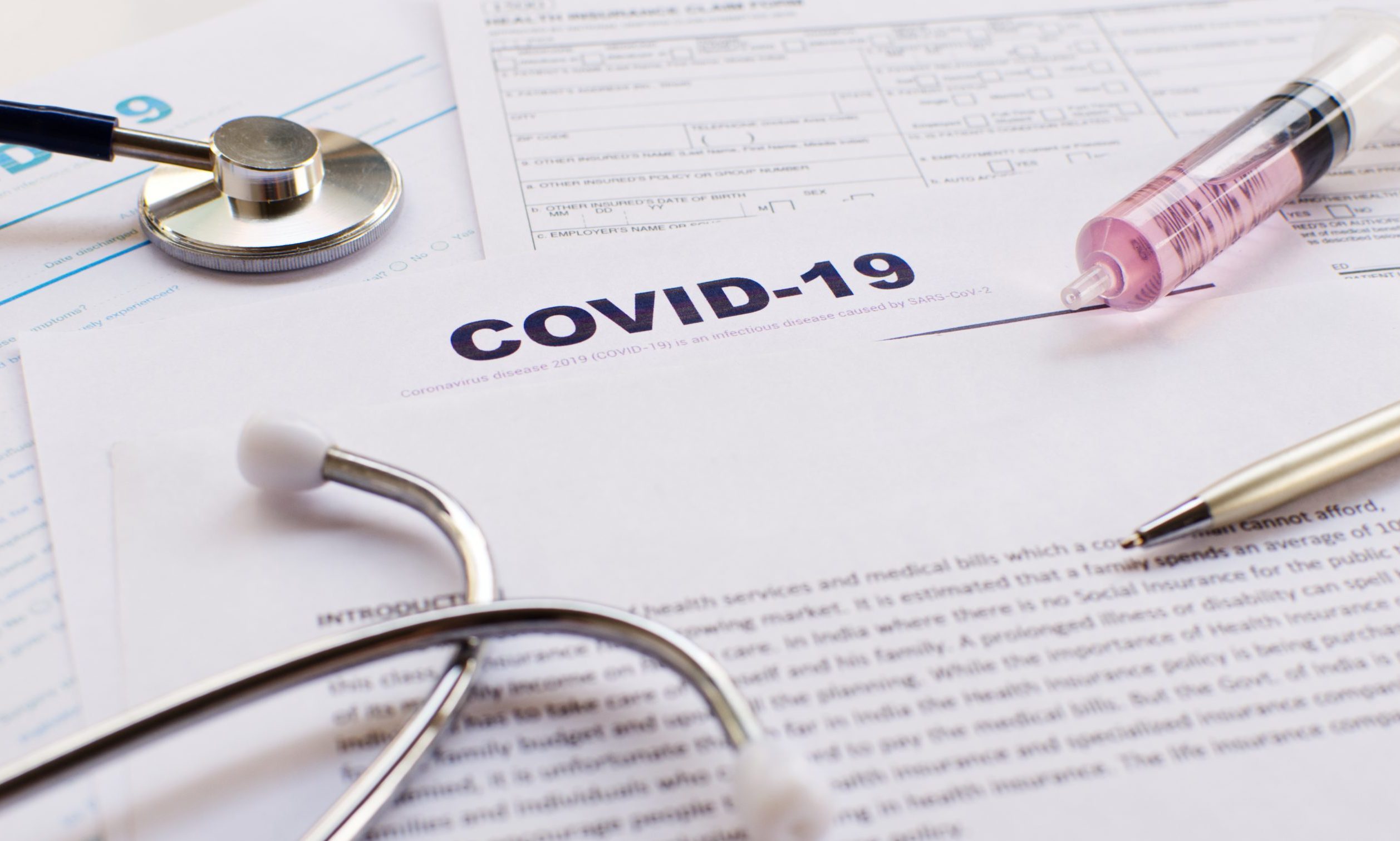 Borrowing a phrase from a recent communication by the National Council for Behavioral Health: as a result of COVID-19 everyone is living in a "state of alert." The effect of that on human beings is that we will resort to our survival mode and exhibit moods and behaviors that are very much like those of individuals who have experienced trauma such as battle or extreme loss.
Indeed, individuals on the Gulf coast and the west coast have experienced recent extreme losses of property, lives and livelihood due to Hurricane Sally and rampant fires, further compounding the impact on them of the COVID pandemic. In short, many in our state and country are in the midst of a mental health crisis. This is not a personality defect or sign of weakness. It does not just affect one type of person. We all can experience mental and emotional health issues.
So, what can we do? First, recognize that everyone is having these experiences to some degree. What we have learned about a major crisis is there are predictable emotional highs and lows as our state, country and the world move through the six stages of a disaster: pre-disaster, impact, heroic, honeymoon, disillusionment and reconstruction. If there is any good news about this situation it is that critical conversations are taking place in homes and workplaces. Individuals from all walks of life feel freer to share their feelings and fears, to listen to each other and to act decisively.
On the other hand, we know millions of Americans and Alabamians are suffering tremendously. According to a June 2020 Centers for Disease Control poll, forty percent of adults reported struggling with mental health or substance use issues since March. For frontline healthcare workers and first responders, the impact of COVID-19 and the resulting increasedcritical care workload, is immense. Providing those levels of care has led to stress, anxiety, fear, substance use, suicidal thoughts and other mental health issues that for many individuals has resulted in a state of PTSD. This is true for individuals and families, regardless of direct care-giving involvement.
How can we improve mental health for ourselves, our family, coworkers and friends?
First, start the conversation. Everyone needs to feel they are "seen" and fully informed of options. Don't hide your own feelings or genuine concern for those of others. Look for common experiences, while sharing useful and accurate information. In the work environment, a buddy system could be a vital strategy to ensure that no one is further isolated.
Warmlines, such as Wings Across Alabama's phone line [1-844-999-4647] are there for anyone to call. Peer support is offered through dozens of organizations by trained peer specialists who have been successful in recovery. They help others to stay engaged in the recovery process and reduce the likelihood of relapse.
Alabama's nineteen local mental health authorities and other mental health related organizations around the state offer direct services. Providers have implemented innovative ways to serve individuals through telehealth therapy, virtual group meetings, and drive-throughs for medication or information.
What can we do today is to turn our worries into action? Do not wait to seek help or help someone else. Create a mental health safety plan for yourself or family and friends about whom you may be concerned. Take breaks from social media but stayhealthily connected with friends and family.
To further expand accessibility to care, Alabama is transforming the approach to prevention and early intervention regarding mental health. From initiatives like the First Episode Psychosis program, the School-Based Mental Health Collaborative and ourIndividual Placement and Support-Supported Employmentprogram, to the Stepping Up Initiative's goal to reduce the number of individuals with mental illness in jails, the Alabama Department of Mental Health is creating preventive and restorative programs for recovery.
Remember that behavioral health is essential health. Prevention works. Treatment is effective, And, people can and do recover from mental and/or substance use disorders. Most of all, we must be kind to each other; it is good for our own mental health.
To find resources and assistance for mental health services visit: www.mh.alabama.gov