Analysis | GOP Debate: Overtly friendly but not toward Kay Ivey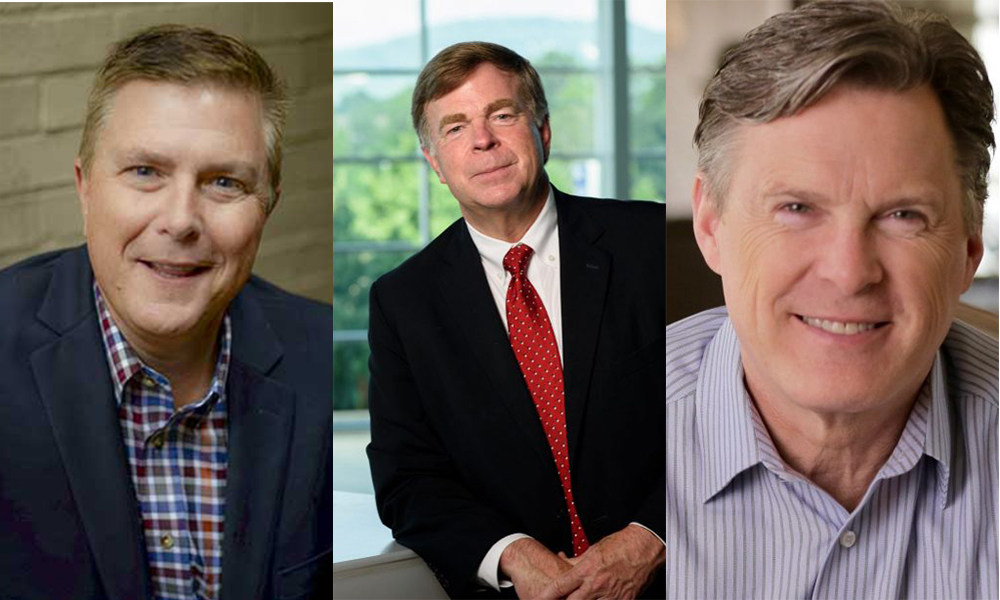 While the three GOP gubernatorial candidates were in Birmingham debating, their minds drifted towards the empty podium in the room meant for Gov. Kay Ivey.
Former state Sen. Bill Hightower, Evangelist Scott Dawson, and Huntsville Mayor Tommy Battle gathered for a televised debate last Thursday. Minutes before the debate, WVTM, who hosted the debate, announced they had prepared for Ivey's arrival despite her rejection of the offer earlier this month.
Ivey's decision to not participate has drawn ire across the state and the three other GOP candidates made it the focus of key parts of Thursday's debate.
During the pivotal question toward other candidates portion of the debate, which the Democratic candidates used to contrast ideas, the GOP candidates present used it to bash Ivey for a variety of topics.
To each other, the candidates were noticeably less competitive than their Democratic counterparts. In a Democratic debate that same week, former Chief Justice Sue Cobb and Tuscaloosa Mayor Walt Maddox endured a brief spat over a minimum wage proposal that Maddox struck down while he was mayor of Tuscaloosa.
No such spat occurred on Thursday, and the candidates seemed to bond over their similar views and disdain for Ivey's absence. They may share similar sentiments later this month when they gather for another debate hosted by Reckon that Ivey has also announced she will not attend.
Besides the negative feelings towards Ivey, the debate yielded some other interesting points.
Medical Marijuana
An interesting point of the debate was that all of the gubernatorial candidates supported medical marijuana in some shape or form.
"I'm not against that particular," Dawson said of medical marijuana. "I think it has to be highly regulated under doctor's care and there has to be no other medicine available that could treat that condition.
They all drew the line at recreational marijuana, which only Democratic Gubernatorial candidate Walt Maddox has championed openly in last week's debate.
"Recreationally–no way,"  Dawson said.
"I don't like the negative effects of that," Hightower said. "We're facing an opioid epidemic and marijuana is a gateway drug."
Support for Roy Moore
Even now 4 months after the December Special Election, Republican Senate Candidate Roy Moore was still present in Thursday's debate. Hightower and Battle took a page out of the Republican playbook immediately after Moore was accused of sexual misconduct by a woman. That play, mainly used by Washington Republicans, was to ask Moore to resign only if the allegations were true.
"I have supported Republicans nominees throughout my history," Hightower said. "My position on it was that if the atrocious claims were true, the Senate could have dealt with the candidate. But I could not stomach Doug Jones."
Hightower went on to say that Democrat Jones, who won the Senate election, had filled his "worst nightmare" in supporting abortions up to 20 weeks, which was a controversial view even among Democrats.
"When the allegations came out against Roy Moore, I said if those are true, he does not need to serve in the U.S. Senate," Battle said in response to the allegations of Moore. "After that, I said I was running for governor. I'm running for governor. I'm not running for U.S. Senate That's where I stand on it."
Dawson took a different approach and said he openly voted for Moore, which Battle and Hightower declined to say whether they did.
"They need to be dealt with," Dawson said of the allegations against Moore. "But they are not supposed to be considered absolute truth either. There is a balance. When I was looking at this, the worst possible statement is to say that I believe the young ladies, and I am still voting for the candidate. You have to look at these and the tenant of society is innocent until proven guilty–here you have to give the benefit of the doubt."
Medicaid Work Requirement
Another question dealt with a work requirement for Medicaid that is being pursued by Alabama's state government. The proposal, which has been referred to the Federal Government for approval, would push hundreds of people out of Alabama's program.
Democrats have suggested that the state expand Medicaid, a plan that was shut down by Gov. Robert Bentley when the Obama administration offered it to the state.
"What government was designed to do is now being perverted," Dawson said. "It was never intended to meet every need. When you try to do that, it starts to implode."
In place of Medicaid expansion, Dawson floated that those left behind on the work requirement could be picked up by charities, communities, churches, and private corporations.
"It seems like it's always the first resort and the only option," Dawson said. "I think Alabama should have been on that list of the right to work, and I will push it forward."
Hightower broke away from Dawson's view and came out rather harshly against the motion.
"It is brutal and not treating people like they need to be treated, I'm against it," Hightower said.
The state senator was quick to say that he is not entirely okay with people not working and receiving medical insurance from the government.
"Work is a gift," Hightower said. "It's not a curse. It gives us purpose. It gives us meaning. I would want that opportunity to be given to these people as well, but their medical care is very important."
Battle fell somewhere in the middle of the two views.
"There is a small group in the middle and there needs to be an opt-out for parents with small children who need day care," Battle said. "The biggest thing is, it is not wrong to ask someone to work. If they can work, I think it's the greatest thing they can do. You help them become someone who is productive in society."
A State Lottery?
Perhaps the biggest topic discussed during the Democratic debate last week was the state lottery, which Democrats have been pushing for years. Lately, however, certain Republicans are rallying for the state lottery with the highest support coming from Gov. Robert Bentley in the waning days of his candidacy.
"I am for the vote on the lottery," Battle said. "I would allow that vote. I don't think it is a cure-all that everyone talks about, it's just a financial tool more than anything else. Last time, I voted."
Dawson and Hightower were firmly in the no camp.
"I'm against the lottery," Dawson said. "Not necessarily because of my spiritual formation, but also because it is a poor economic decision for the future of Alabama."
"It's no answer," Hightower said of the lottery. "What I really dislike about this is they market to minorities for this. That's what I don't like we are also seeing a change in culture in gaming. It's going online. We are in a changing environment, and I don't want to have the Jersey boys coming down, walking the state house throwing their money around to more of the politicians like we had a few years ago. I think it's a bad introduction into government and creates a dependency issue."
Print this piece
840 hospitalized with confirmed, suspected COVID-19 in Alabama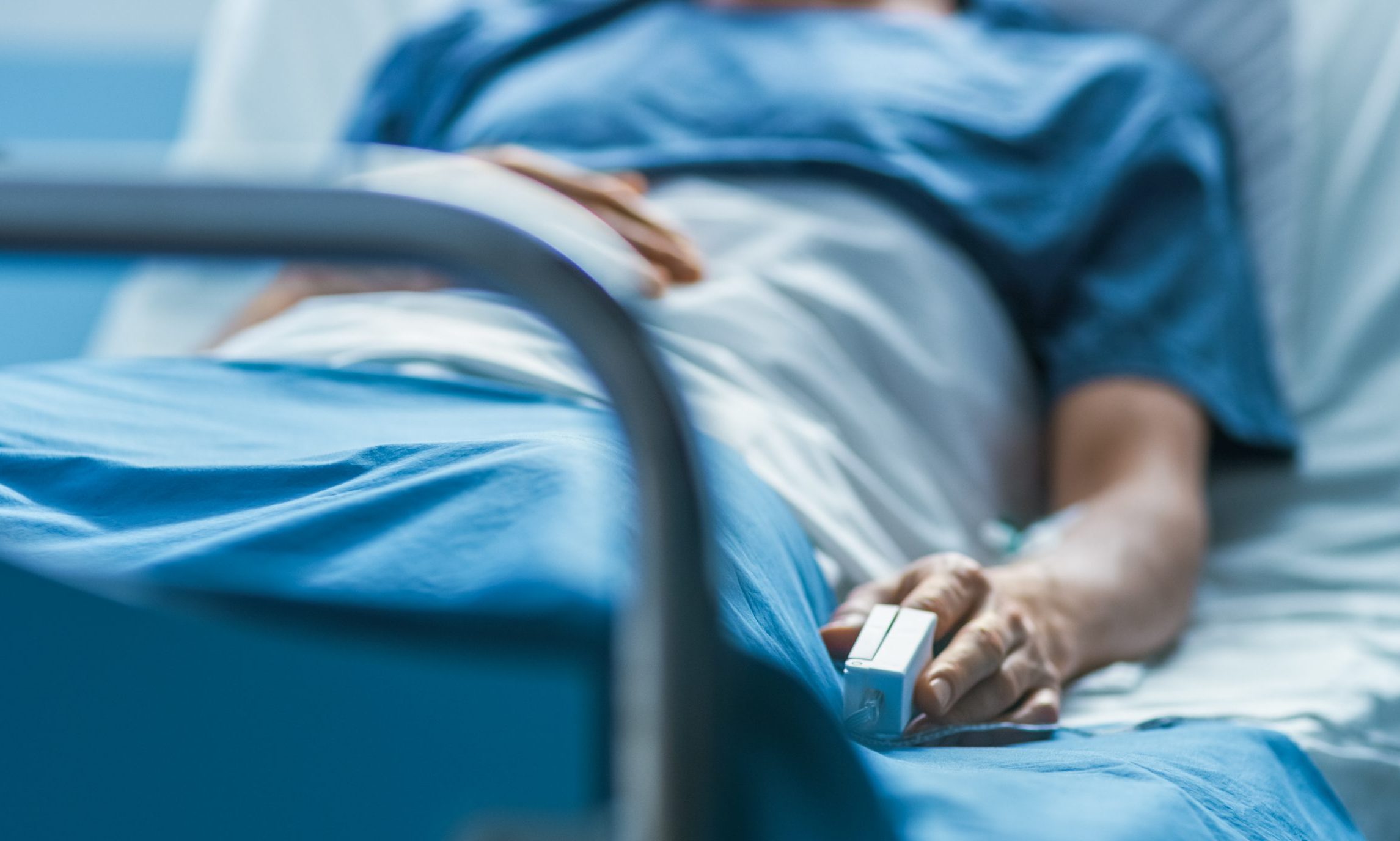 More than 800 people are hospitalized in Alabama with a confirmed or suspected diagnosis of COVID-19, the disease caused by the novel coronavirus.
State Health Officer Scott Harris said Friday evening that 255 people are hospitalized with a confirmed positive case of the virus. An additional 586 people are hospitalized with a suspected case of the virus, pending results of a test.
The rising number of hospitalizations, confirmed cases in nursing homes and the number of infections among the state's health care workers — which is as high as 200 cases — contributed to Gov. Kay Ivey's decision to issue a stay-at-home order Friday evening.
With 255 hospitalized confirmed cases, that means about 17 percent of the state's confirmed cases are hospitalized.
Not all of the patients in the group of suspected cases will end up testing positive for the virus, though, Harris said.
Some could be flu, pneumonia or some other unknown respiratory illness. Tests will need to be completed on those to determine if they truly have the virus, but hospitals are treating them as if they do have the virus.
By Friday evening, 1,535 people in Alabama have tested positive for COVID-19. There have been at least 38 reported deaths.
APR has been analyzing data released by Alabama hospitals or provided to APR for the past two weeks in an attempt to determine how many people are hospitalized in the state.
Our analysis, as late as Wednesday, showed that about 120 people were hospitalized with confirmed cases.
The numbers from the state health officer today, reported by the Alabama Incident Management System, are higher than our highest estimates because our data only included ten of the state's largest hospitals. The number of confirmed hospitalizations is also growing.
UAB said Friday afternoon that it is treating 62 positive inpatients, up from 52 at the beginning of the week.
In the middle of a severe outbreak in Chambers and Lee counties, East Alabama Medical Center said Friday that it has 32 positive patients and 20 more suspected patients. It's already discharged 19 people from inpatient care.
The number of hospitalized patients in Alabama is expected to grow until at least April 17, when modeling from the University of Washington's Institute for Health Metrics and Evaluation suggests Alabama will reach its peak resource usage.
At that point, the modeling shows that Alabama could be short 20,000 hospital beds and short 5,000 ICU beds. Harris said the Alabama Department of Public Health has found the IHME's modeling helpful for its timeline, but he's hopeful that the numbers may not be so high.
"I'm not saying they're wrong but I think that the timeline is the part that I really feel like has been most useful," Harris said. "I think that's the part where there's the least amount of variability."
Alabama is already facing difficulty in finding new ventilators to bolster its surge capacity. Harris said Friday in an interview with APR that the state requested 500 ventilators from the national strategic stockpile, but the Department of Health and Human Services doesn't appear likely to fulfill that request any time soon. The state has added a few hundred ventilators to its capacity by converting anesthesia machines and veterinary ventilators into ventilators that can be used for COVID-19 patients.
The U.S. Army Corps of Engineers is also looking at hospitals and other sites around the state that can be converted into field hospitals.
East Alabama Medical Center in Opelika, Harris said, is under particular strain already because of a large outbreak in Chambers and Lee County, contributing to its rising hospitalizations numbers.
"There's no question that what's going on in Opelika right now is related to Chambers County," Harris said. "You know that hospital is really having a difficult time right now, and it is, by and large, connected to this outbreak that we've seen in Chambers County."
Chambers County, by far, has the largest per capita number of cases in the state. The Montgomery Advertiser's Melissa Brown reported Friday that the outbreak could be linked to church services. EAMC has said the same.
"There certainly seems to have been a church homecoming event that involved a large number of people," Harris said. "It was before Jefferson County even issued their first order so you know it was kind of before it was on everybody's radar locally in Alabama. And I think a lot of cases have been connected to that."
East Alabama Medical Center also released its own modeling Friday, and it shows that in a worst-case scenario, that hospital alone could be faced with 1,750 patients on April 23.
That scenario is unlikely to play out because it assumes no social distancing, but even better-case scenarios suggest between 500 and 1,000 people could be hospitalized at EAMC alone if fewer 75 percent of the public adheres to social distancing.
"Social distancing is the number one denominator," said Dr. Roberts, EAMC's chief of staff.  "If we do a poor job of that—50 percent or less—then we're in a situation where our hospital simply cannot handle the influx of ICU patients we will see or the number of ventilators we will need, and many people will die as a result. This includes even those without COVID-19 because we simply will not have the staff and equipment to keep up."
If more than 75 percent of the population adheres by social distancing, EAMC's modeling concludes, then the peak number of patients at the hospital at one time would be 74. But the peak wouldn't be until June 15, so people would have to do the right thing for more than two months.
"And that only gets us to the peak," Roberts said. "We would still have COVID-19 in the community."
UAB's director of infectious diseases, Dr. Jeanne Marrazzo, said Thursday that hospitals across the state are facing a near-term shortage of personal protective equipment — a situation she called "dire."
"The situation is dire," she said. "It is not just masks. It's gloves. It's hand sanitizer. It's gowns."
In some of the PPE categories, the number of days left before supplies run out is in the single digits. The hospitals may get new shipments of supplies, but if the situation deteriorates, the shortages might worsen.
"This is not a hypothetical scenario," Marrazzo said. "This is real. And these are the people who are working to take care of you and your family in our communities every single day, who are being asked to be concerned, and sometimes even make decisions about who gets to use the various degrees of PPE."
Alabama is one of a few states that is not regularly releasing hospitalization data. In the interview with APR Friday, Harris said the Alabama Department of Public Health is working to begin providing that data regularly.
"We are about to do that," Harris said. "We're not trying to not put it out. It's just been an issue with our GIS people in trying to work it out."
Print this piece