Second Amendment supporters rally in Montgomery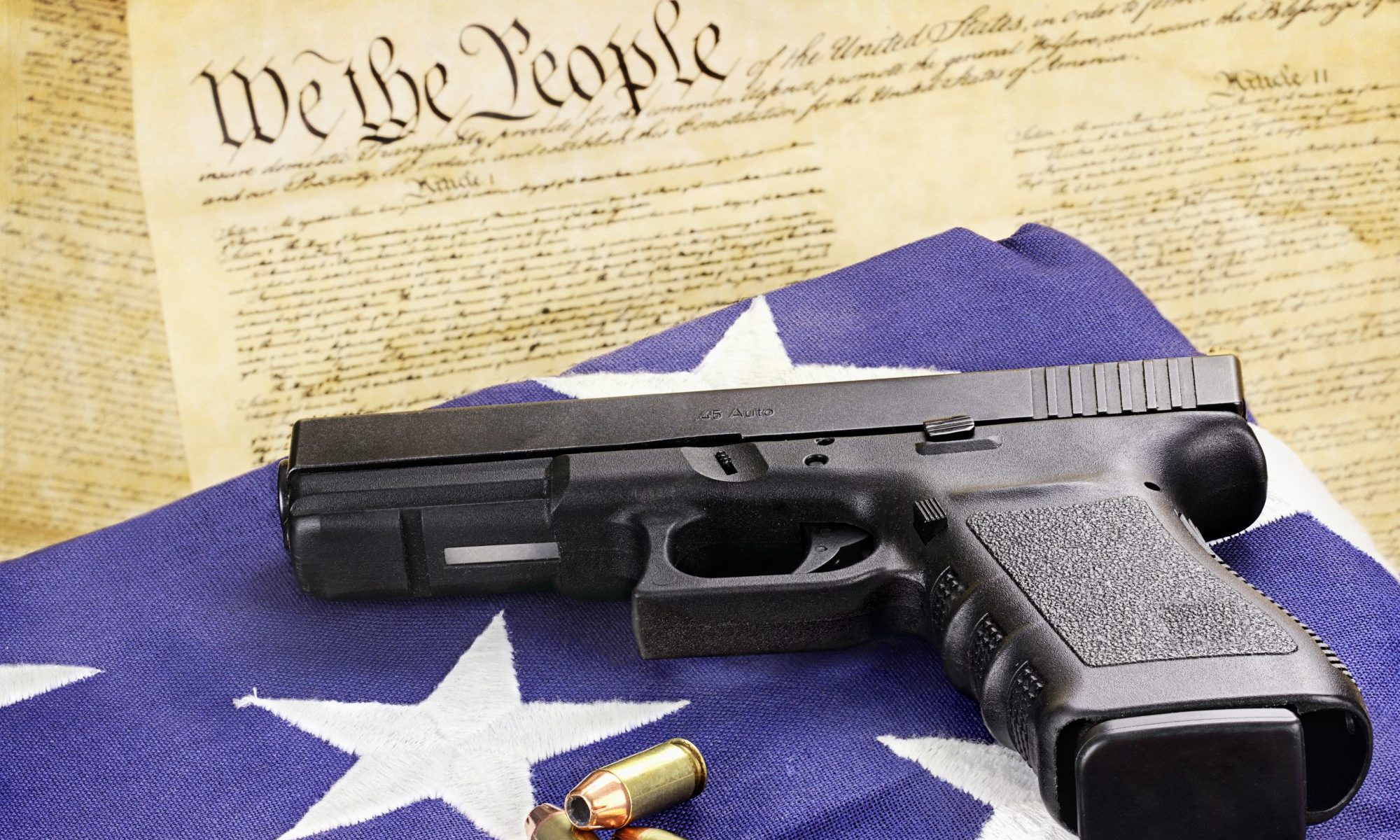 Second Amendment supporters held a rally Saturday on the State Capitol grounds to protest against calls by some politicians and activist groups to impose further limitations on Alabamians rights to own, possess and carry firearms.
The gun rights protest was part of a nationwide series of protests in state capitals across the country.
The National Constitutional Coalition of Patriotic Americans sponsored the 45 planned rallies across the U.S. in support of the right to bear arms.
In Montgomery, when leaders of two gun rights groups asked permission to hold their rally Saturday on the state capitol grounds, they were told that they must have a statewide elected official as host.
State Auditor Jim Zeigler agreed to host the event.
An estimated 150 citizens attended, despite approaching severe weather later that day.
Zeigler told the group that the state capitol grounds belong to the people, and they should not need a politician to sign on as host but that he was honored to do so.
Zeigler said that he would "start Monday trying to get that rule abolished."
"Next time you come here, I want you to able to simply reserve the site because you are citizens and not have to get permission from a politician," Zeigler said.
Zeigler also said that rules banning guns from the rally site were "ironic and unconstitutional." He said the no-guns policy is an infringement on the second amendment's ending provision, "shall not be infringed."
"I have had a belly full of politicians saying they support the Second Amendment and then not doing anything about it when they get into office," Eddie Fulmer, The head of BamaCarry, said.
BamaCarry, Alabama Gun Rights, and the National Rifle Association have advocated for legislation allowing Alabamians to carry their weapons concealed without a concealed carry permit. Alabamians can already carry their weapons openly without a permit. In 2017, that legislation, sponsored by State Senator Gerald Allen, R-Tuscaloosa, passed the Senate but was buried in a committee in the House as time ran out on the session. In 2018, that bill did not even get out of the Senate.
Gun groups also favor legislation allowing teachers to arm themselves to protect themselves and the children in their care. Legislation to allow teachers to possess firearms on the job was not considered on the floor of either House during the 2018 legislative session. Law enforcement led by the Alabama Sheriffs Association opposed that legislation.
Anti-gun legislators did introduce legislation in the 2018 legislative session. State Rep. Mary Moore, D-Birmingham, introduced legislation to ban the sale of all semi-automatic weapons in the state of Alabama, state Rep. Juandalynn Givan, D-Birmingham, introduced legislation making it a crime for anyone under the age of 21 to use or possess an "assault weapon."
Both of those bills failed in committee when Republicans did not attend that meeting, meaning there was not a quorum to convene the meeting to even vote on that legislation.
The speakers at Saturday's rally included gubernatorial candidate Scott Dawson and Zeigler's opponent for Auditor Stan Cooke.
The rallies are less than three weeks after anti-gun protesters held rallies across America demanding gun control.
Print this piece
Jones criticized for voting to limit Trump's war powers authority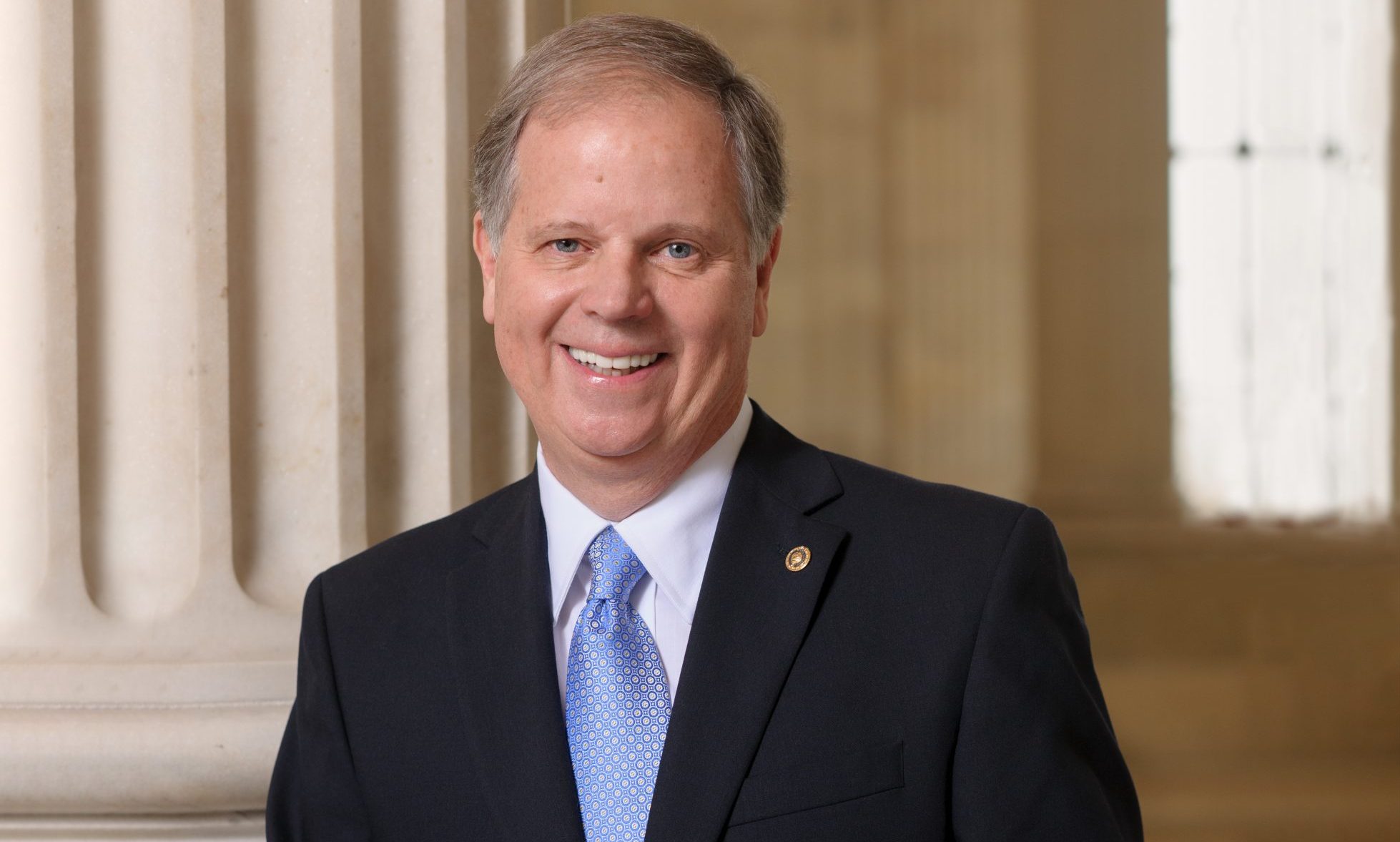 Thursday, U.S. Senator Doug Jones (D-Alabama) voted in favor of S.J.Res.68, a resolution which directs the removal of United States military from hostilities against the Islamic Republic of Iran that have not been authorized by Congress. Jones have been criticized by Republicans for voting to limit President Donald J. Trump's war powers on Iran.
"Before a President can lead us into war, he or she must first earn the support of the American people and also fulfill their solemn constitutional obligation to seek approval from Congress," Sen. Jones said in a statement. "While the President has the power to protect Americans in the case of an imminent attack, that authority does not extend to committing our service members to long-term hostilities unilaterally. This resolution sends a strong message that we will follow the Constitution and we will not send our troops into harm's way without the serious consideration and consent of the Congress."
Trump Victory National Finance Committee member Perry O. Hooper Jr. released a statement in response.
"Senator Jones once again turned his back on Alabama and voted as the leftwing Democrats commanded. He has no regard for the values, opinions or views of Alabamians," Hooper said. "He sees us as deplorables just like the elites of the Democratic party who have funded 80 percent of his doomed campaign for re-election.:
Hooper stated, "I whole heartily support the President who stated 'We are doing very well with Iran and this is not the time to show weakness… If my hands were tied, Iran would have a field day. Sends a very bad signal. The Democrats are only doing this as an attempt to embarrass the Republican Party.'"
"The Commander-in-chief must be free to work with his staff and his military leaders to conduct covert operations like the one that eliminated Iran's terrorist-in-chief General Soleimani," Hooper added. "You can't micromanage the war on terrorism. The Democrats in Congress are so filled with Trump Derangement Syndrome that no matter how much it would benefit our country and the world; they would never give Trump a "victory". If it came down to it, they would leak everything to the media no matter what the consequences."
Senator Jones is a cosponsor of the legislation and a member of the Senate Armed Services Committee. Eight moderate Republicans voted with the Democrats on the resolution.
Senator Jones has also been criticized by Republicans for his comments that he was "appalled" by Pres. Trump's actions following his acquittal on both Articles of Impeachment.
"Newsflash for Senator Doug Jones: Most Alabamians have been appalled by his actions his entire time in office," former Attorney General Jeff Sessions said. "It's about time we send Doug home, and replace him with someone who understands our values. Alabamians deserve a Senator they can be proud of again."
Sessions is a candidate for the Republican nomination for Jones' Senate seat.
The Republican primary will be on March 3.
Print this piece