President Donald Trump on Friday ordered the U.S. military to attack targets in Syria in response to a chemical weapons attack on a rebel-held town in Syria by Bashar Al-Assad's Syrian government.
Congressmen Bradley Byrne, R-Montrose, and Mo Brooks, R-Huntsville, both expressed support Friday night for the president's actions.
"President Trump is right to respond to the horrific use of chemical weapons by the Assad regime in Syria, and it is notable that two of our strongest allies have joined us in our response," Byrne said in a statement. "I also join President Trump in calling on Russia and Iran to reject the Assad regime's barbaric actions."
"While I prefer that President Trump, and President Obama before him, consult with Congress and obtain an unambiguous Authorization for the Use of Military Force from Congress before engaging in acts of war against a foreign nation, I support President Trump and American troops as they engage in military action in Syria," Brooks said.
Trump announced Friday that he approved military strikes in Syria and that the U.S. was being joined by France and the United Kingdom in the attacks.
"A short time ago, I ordered the United States armed forces to launch precision strikes on targets associated with the chemical weapons capabilities of Syrian dictator Bashar al-Assad," Trump said from the White House. "A combined operation with the armed forces of France and the United Kingdom is now under way. We thank them both."
"This evening I have authorized British armed forces to conduct coordinated and targeted strikes to degrade the Syrian Regime's chemical weapons capability and deter their use," British Prime Minister Theresa May said in a statement.
"The facts and the responsibility of the Syrian regime are not in any doubt." French President Emmanuel Macron said. "The red line set by France in May 2017 has been crossed. I have thus ordered the French forces to intervene tonight, as part of an international operation with the United States of America and the United Kingdom, directed against the hidden chemical arsenal of the Syrian regime."
"I am particularly pleased that America was joined by our British and French allies in these strikes," Brooks said. "It is long past time that the world join American efforts to promote a more peaceful world. I am thankful our British and French allies stood strong in our fight against Syria's barbaric use of chemical weapons on civilian men, women and children. It is one thing for America to fight solo. It is quite another for other major nations to share our burden in the fight for liberty and freedom."
Trump said the U.S. is prepared to "sustain" pressure on Assad until he ends what the president called a criminal pattern of killing his own people with internationally banned chemical weapons.
The bombings are in response to a chemical weapons attack in Douma 6 days previously, where 40 to 75 people died in and over 500 people, mostly women and children, were injured.
Assad's actions, Trump said, "are not the actions of a man," but "are the crimes of a monster instead."
"The purpose of our actions tonight is to establish a strong deterrent against the production, spread and use of chemical weapons," Trump said.
"The evidence is strong that the Assad Regime used chemical agents, a weapon of mass destruction, against civilian men, women and children, thereby causing many of them to die horrific deaths," Brooks said. "Regardless of whether they are nuclear, biological or chemical, weapons of mass destruction simply cannot be tolerated in a civilized world."
"Tonight, the United States has taken decisive action in coordination with our allies," Speaker of the House Paul Ryan, R-Wisconsin, said. "We are united in our resolve that Assad's barbaric use of chemical weapons cannot go unanswered. His regime's unconscionable brutality against innocent civilians cannot be tolerated."
Syria is allied with Iran and Russia. Trump acknowledged this, in his statement.
"I also have a message tonight for the two governments most responsible for supporting, equipping, and financing the criminal Assad regime," Trump said. "To Iran and to Russia I ask, what kind of nation wants to be associated with the mass murder of innocent men, women and children. The nations of the world can be judged by the friends that they keep. Russia must decide if it will continue down this dark path or continue with civilized nations."
"There should be no doubt that Russia and Iran have blood on their hands, and their partnership with Assad reveals the true nature of their regimes," Ryan said. "The United States and our allies must continue to seek ways to hold Assad's enablers accountable."
Chairman of the Joint Chiefs of Staff Marine Corps General Joseph Dunford said late Friday night from the Pentagon that "Important infrastructure was destroyed," Dunford said that sites associated with the Syrian chemical weapons program were both "targeted and destroyed."
Officials with the Pentagon say that B1 bombers flying out of Qatar and U.S. naval ships both fired Tomahawk cruise missiles, in a larger attack than the one launched after Assad reportedly used chemical weapons on the rebel-occupied town of Khan Sheikhoun in April 2017 killing nearly 100 people.
The U.S. launched dozens of cruise missiles at a Syrian airfield as a warning to Assad not to use chemical weapons in the future. This time three targets were attacked.
Secretary of Defense James Mattis said, "Clearly the Assad regime did not get the message last year,"
"More than anything tonight, I hope the American people will join me in saying a prayer for our servicemen and women taking part in the military action. May God bless these patriots," Byrne added.
There reportedly will not be any follow up attacks.
Original reporting by Fox News, New York Times, and the Associated Press contributed to this report.
Police may serve search warrants out of their jurisdiction, Alabama AG says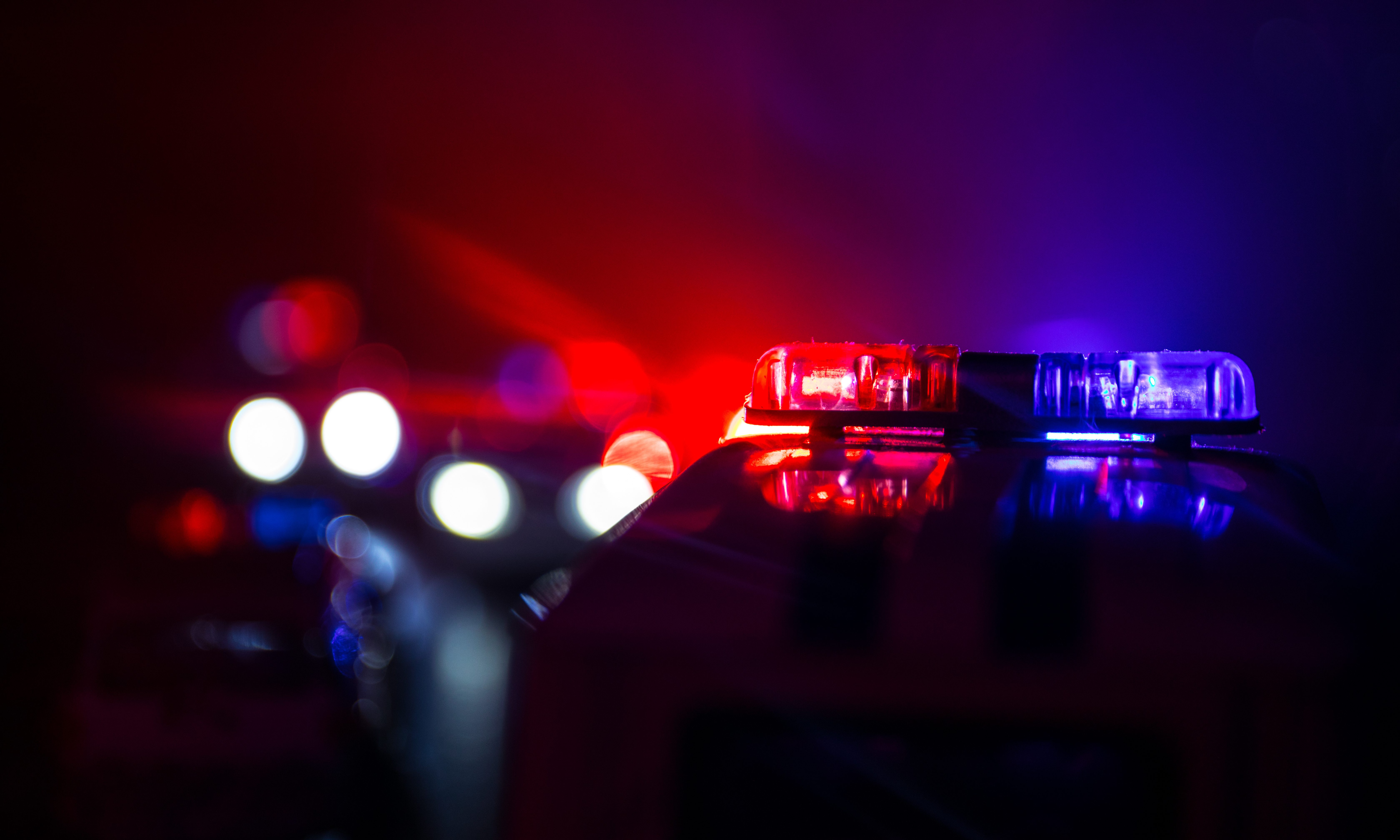 Alabama Attorney General Steve Marshall said Tuesday that recent actions by the Alabama Court of Criminal Appeals and the Alabama Supreme Court have clarified that Alabama law allows law enforcement officers in the state to serve search warrants outside their territorial jurisdiction as long as a judge within the jurisdiction of service approves the warrant.
"The influence of the internet in the spread of criminal activity across jurisdictions has highlighted the need for timely collection of evidence critical to stopping crimes and securing convictions," Marshall said. "These court actions remove any doubt that law enforcement has the authority to gather vital evidence across jurisdictions. I'm pleased the Attorney General's Office played a role in this effort."
In May 2018, Jeffrey Dale Hunt was indicted for over 6,500 counts for possession and production of child pornography. In that case, law enforcement officers in Lauderdale County seized evidence in nearby Colbert County. Hunt's legal defense sought to suppress the evidence gathered by a Florence police detective at Hunt's workplace in Colbert County. The Florence police detective had secured the warrant from a Colbert County judge prior to serving it.
In June 2019, a Lauderdale County circuit court judge granted Hunt's motion to suppress the evidence. Lauderdale County District Attorney Chris Connolly appealed that decision to the Alabama Court of Criminal Appeals. Marshall supported Connolly's appeal.
In handling the appeal, the attorney general argued that the circuit court had erred in granting the motion to suppress evidence collected from Hunt's electronic devices at his workplace. The AG's office argued that the Alabama Rules of Criminal Procedure allow Alabama law enforcement officers to serve locally-approved warrants outside their territorial jurisdictions.
In its March 13, 2020, opinion, the Alabama Court of Criminal Appeals agreed. Hunt then appealed the court's ruling to the Alabama Supreme Court. On July 10, 2020, the court denied Hunt's petition for certiorari review.
Marshall wrote that the combined court actions not only allow the suppressed evidence in Hunt's case to be readmitted, but they also serve to clarify for the first time in Alabama criminal case law that search warrants can be served by law enforcement officers outside their territorial jurisdictions provided a local judge within the jurisdiction of service approves the warrant.
The victory before the Supreme Court will allow the Lauderdale County District Attorney's prosecution of the Hunt case now to proceed.
Marshall thanked Assistant Attorney General Kristi Wilkerson, Solicitor General Edmund LaCour and Deputy Solicitor General Barrett Bowdre for their efforts in working this important pre-trial appeal case. The attorney general also expressed appreciation to the Lauderdale County District Attorney's Office for its close cooperation in the successful appeal.