On Tax Day, Shelby praises GOP tax cuts but calls for a flat tax
U.S. Sen. Richard Shelby, a Republican, on Tax Day Tuesday praised the GOP's recent tax cuts as a positive for the average American taxpayer but, at the same time, called for going further to implement a so-called flat tax.
As last-minute filers finished their annual returns, Shelby said the Republicans' 2017 tax cuts benefit American taxpayers by lowering the rates for individuals, doubling the standard deduction, doubling the child tax credit, eliminating the Affordable Care Act's individual mandate and incentivizing saving for retirements.
"When Congress passed the Tax Cuts and Jobs Act, we made huge progress in simplifying the tax code and increasing efficiency," Shelby said. "Today is the last Tax Day that Americans will file their taxes under the old, broken system. Hard-earned money will finally go back into the pockets of the American taxpayer."
Even as Shelby touted the new tax cuts, they remain unpopular with Americans and the legislation was the most unpopular tax cut in recent American history when it passed last year, according to a polling average compiled by FiveThirtyEight.
Even though the tax cuts were never particularly popular according to public poling, a new poll NBC News/Wall Street Journal poll released Monday showed that only 27 percent of Americans believe the cuts were a good idea.
Republicans were banking on the tax cuts to be a campaign talking point as Congress heads into an election year, and Republicans touted the tax cuts Tuesday. Ivanka Trump, an adviser to her father, President Donald Trump, and Treasury Secretary Steve Mnuchin spoke in New Hampshire, a swing state, about the money they said Americans would save when they file next year.
The event — and pronouncement's like Shelby's — are part of a larger effort by GOP lawmakers and the White House to talk up what they say are the benefits of the new tax law.
Trump quoted an administration estimate that a middle-class family of four would see a reduction in their annual income taxes of about $2,000.
Shelby pointed to pay raises, bonuses, 401(k) match increases, cuts to utility rates and other benefits that he said are the result of the tax cuts. He said tax reform is already helping to create an environment that lets employers grow their business and hire new employees while increasing wages.
While he praised the tax cuts, he also called on Congress to push forward with his own legislation that would establish a so-called flat tax on income and simplify filing requirements.
"Every year on Tax Day, I highlight the SMART Act as a straightforward solution that would require taxpayers to file only a simple postcard-size return, saving Americans time and money," Shelby said. "The SMART Act would also allow businesses to focus on expanding their businesses and creating jobs rather than directing resources toward tax compliance."
Shelby has introduced similar legislation since his election to the Senate in 1986. The act would establish a flat income tax of 17 percent on all income.
There would be more simplified personal exemptions of $14,590 for a single person; $18,630 for a head of household; $29,190 for a married couple filing jointly; and $6,290 for each dependent.
The allowances would be indexed to the Consumer Price Index in order to track inflation, and the law would exempt all savings from being included in taxable income, which he said would result in an immediate tax cut for all taxpayers.
Shelby is not seeking re-election this year.
U.S. Rep. Bradley Byrne announces new chief of staff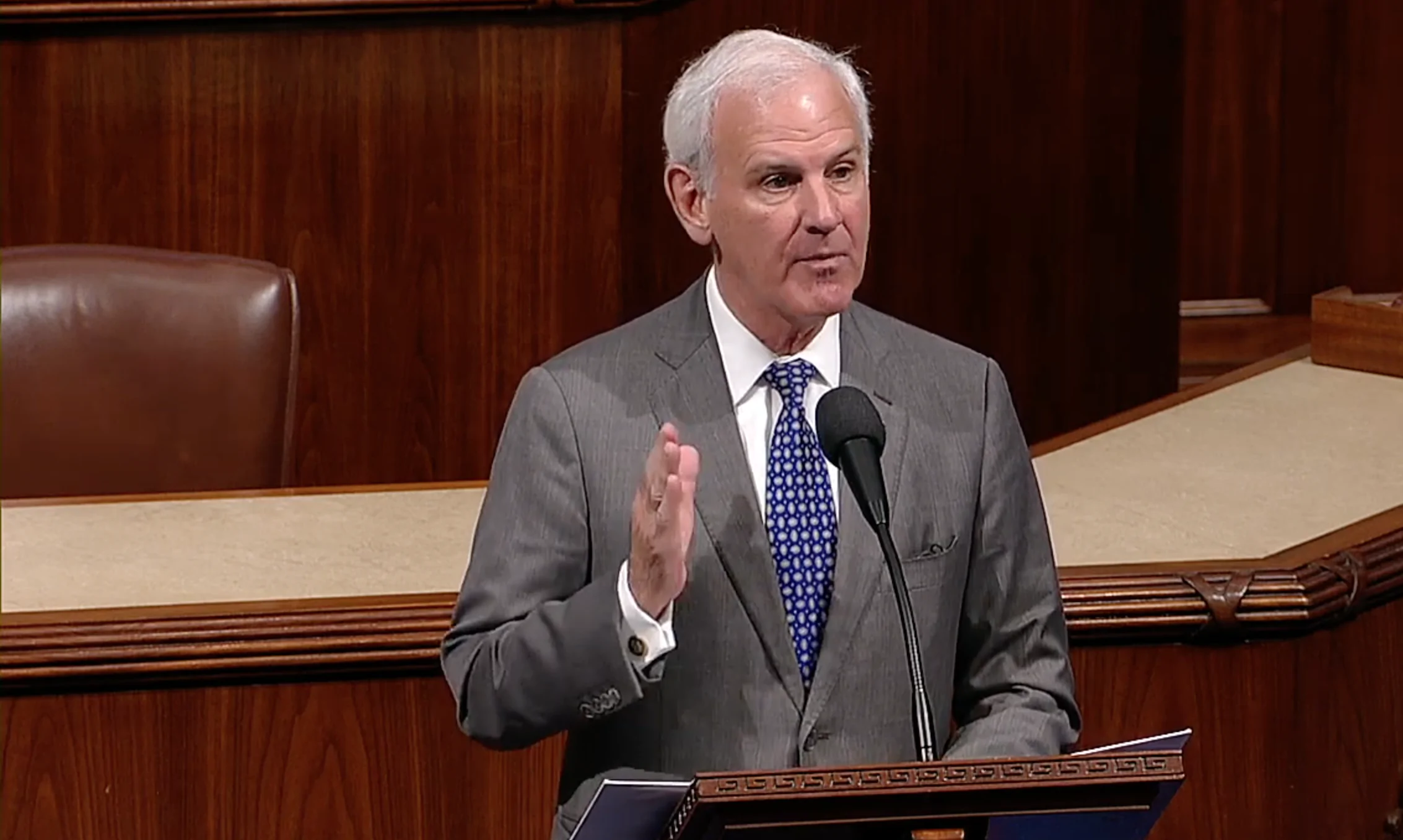 Congressman Bradley Byrne, R-Alabama, on Friday announced that Seth Morrow will serve as his chief of staff.
"As we enter the last half of 2020, my office remains busy assisting constituents and advancing our legislative priorities. I know Seth shares my focus on finishing out my term in Congress strong, and he is well prepared to move into the Chief of Staff role," Byrne said in a statement. "My staff and I will continue working hard every day to fight for the people of Southwest Alabama and advance our conservative agenda."
Morrow is a native of Guntersville and has worked for Byrne since June 2014, serving as deputy chief of staff and communications director. 
"I am grateful for this opportunity, and I'm committed to ensuring our office maintains our first class service to the people of Southwest Alabama. Congressman Byrne has always had the hardest working team on Capitol Hill, and I know we will keep that tradition going," Morrow said in a statement.
Morrow replaces Chad Carlough, who has held the position of Byrne's chief of staff since March 2017. 
"Chad has very ably led our Congressional team over the last few years, and I join the people of Southwest Alabama in thanking him for his dedicated service to our state and our country," Byrne said.