Alabama executes 83-year-old Walter Moody for 1989 murder of federal judge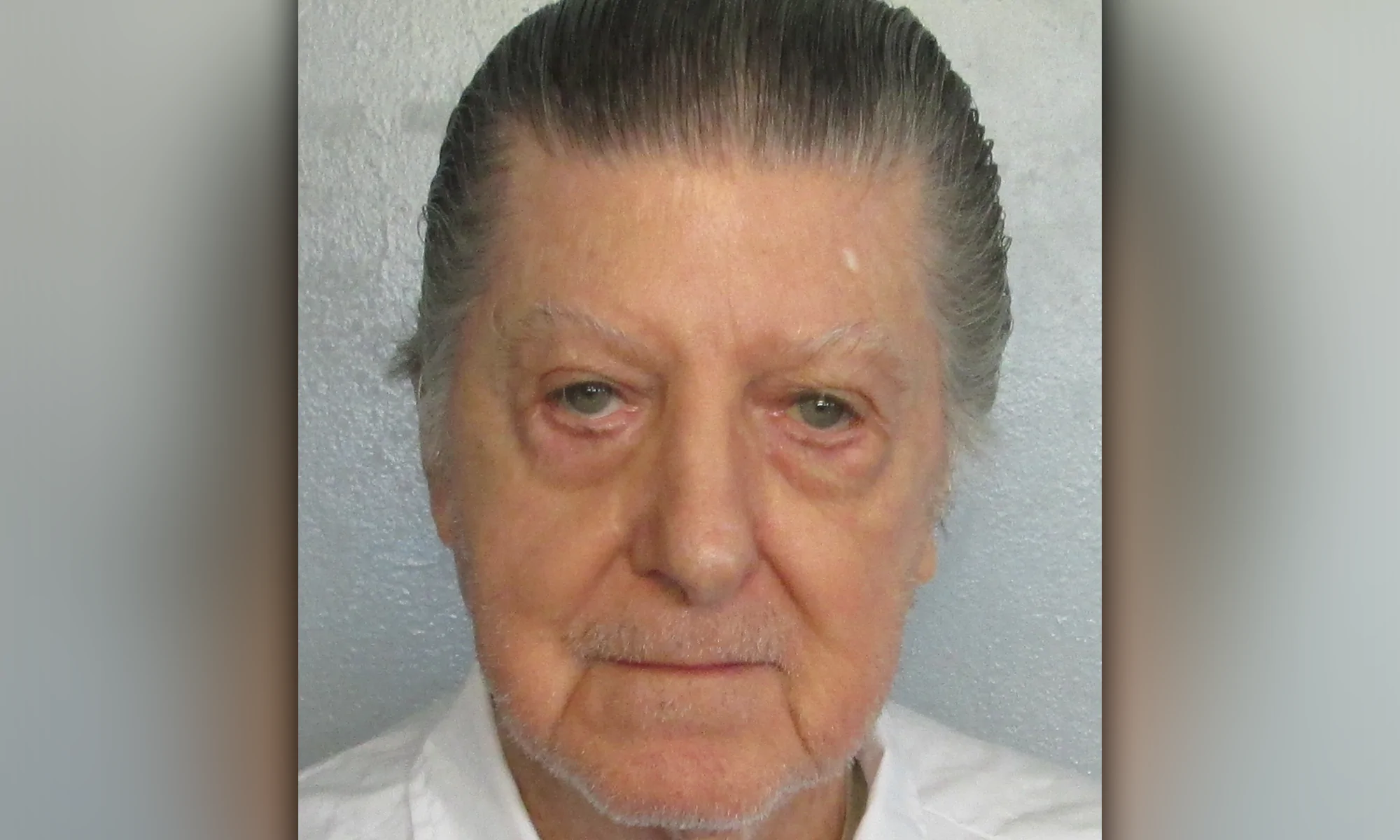 The State of Alabama executed an 83-year-old man Thursday evening for a 1989 bombing that claimed the life of a federal appeals judge in Alabama.
Alabama put Walter Moody to death by lethal injection at Holman Correctional Facility in Atmore, making him the oldest death-row inmate put to death in modern American history.
Moody was convicted in 1991 after an exhaustive federal investigation found that Moody delivered a package containing a homemade pipebomb to Federal Judge Robert Smith Vance's home in Mountain Brook. That bomb exploded, instantly killing Vance and seriously injuring his wife.
"For our system of government to work properly, the judiciary must be able to operate without undue outside influence. By targeting and murdering a respected jurist, Mr. Moody not only committed capital murder, he also sought to interrupt the flow of justice," said Alabama Gov. Kay Ivey Thursday in a statement, after she allowed Moody's execution to continue despite some calls for clemency in his case because of his advanced age.
The U.S. Supreme Court temporarily delayed his execution with a stay Thursday night to consider last-minute appeals in which Moody's attorneys argued that the lethal injection would be difficult because of his age and his "spider veins."
They also said that Vance — who had been chairman of the Alabama Democratic Party before being nominated by President Jimmy Carter to the federal bench — had been personally opposed to the death penalty.
They eventually allowed the execution to continue, and so did Ivey.
"After considering the facts of his horrendous and intentional crime, I have allowed Mr. Moody's sentence to be carried out in accordance with the laws of this state and in the interest of ensuring justice for the victim and his family," the governor said.
A complicated federal trial that involved the recusal of all circuit and district judges in the United States 11th Circuit, where Vance was on the bench, led to Moody being convicted on all counts. He was also found to be responsible for the murder of a black civil rights attorney, Robert E. Robinson, based in Savannah, Georgia, who was killed in a separate explosion.
Years earlier, in 1972, Moody had been convicted of possessing a pipebomb that exploded and seriously injured his wife in their kitchen. The earlier case was a major factor in Moody's 1991 conviction. Investigators said Moody was angry with the federal judiciary after they refused to vacate his sentence.
Vance was not on the panel that made the decision, but Moody seemed to target him anyway. He was also found to have sent four bombs in total:  one to Vance, one to Robinson, and two more that were found and defused before exploding at the 11th Circuit's headquarters in Atlanta and at the Jacksonville, Georgia, office of the NAACP.
Investigators believed that Moody sent the additional bombs to the NAACP and Robinson because he hoped to throw investigators off his trail by adding a racial element to the crime.
He was later convicted on state charges for Vance's murder and was sentenced to death by electrocution on Feb. 10, 1997.
The Department of Corrections said Thursday in a statement that Moody's execution began at 8:17 p.m., and he was pronounced dead at 8:42 p.m. He gave no final statement.
"Walter Leroy Moody was convicted of Judge Vance's murder in both federal and state courts," said Alabama Attorney General Steve Marshall. "Even though he was also convicted of a similar pipe bomb death of a Georgia attorney, Moody has spent the better part of three decades trying to avoid justice. Tonight, Mr. Moody's appeals finally came to a rightful end. Justice has been served."
Vance's son, Bob Vance, is now a Jefferson County circuit judge in the running for the State Supreme Court. Judge Bob Vance did not attend the execution.
Moody's execution drew national attention because of his age. Before Moody's execution, the oldest death-row inmate to face the death penalty since it was reinstated by the Supreme Court in the late 1970s was John Nixon, who was 77 when he was executed in 2005.
As states are carrying out fewer executions because of court litigation and the scarcity of some lethal injection drugs, the age of many death row inmates is rising. Georgia executed a 67-year-old earlier this year, and Alabama executed 75-year-old Thomas Arthur last year who had escaped the death penalty seven times before.
Death Row inmate Thomas Arthur executed after seven previous attempts
The average age on Alabama's death row is low, sitting now at 32 years old, though there are three inmates on Alabama's death row aged 68 or older, according to ADOC records, and many more who are nearing that age.
The oldest now is Charlie Washington, 70, who was sentenced in 2004 to death row for murder in the course of a robbery or burglary.
More than 180 people, the vast majority of which are men, remain on death row.
Another case involving an elderly death-row inmate will make its way to the Supreme Court after the justices this year agreed to hear the case of Vernon Madison, 67, who was convicted of killing a Mobile, Alabama, police officer in 1985.
His attorneys say he has no memory of the crime after suffering multiple strokes; therefore, capital punishment can't serve its purpose in his case.
Governor surveys damage from Hurricane Sally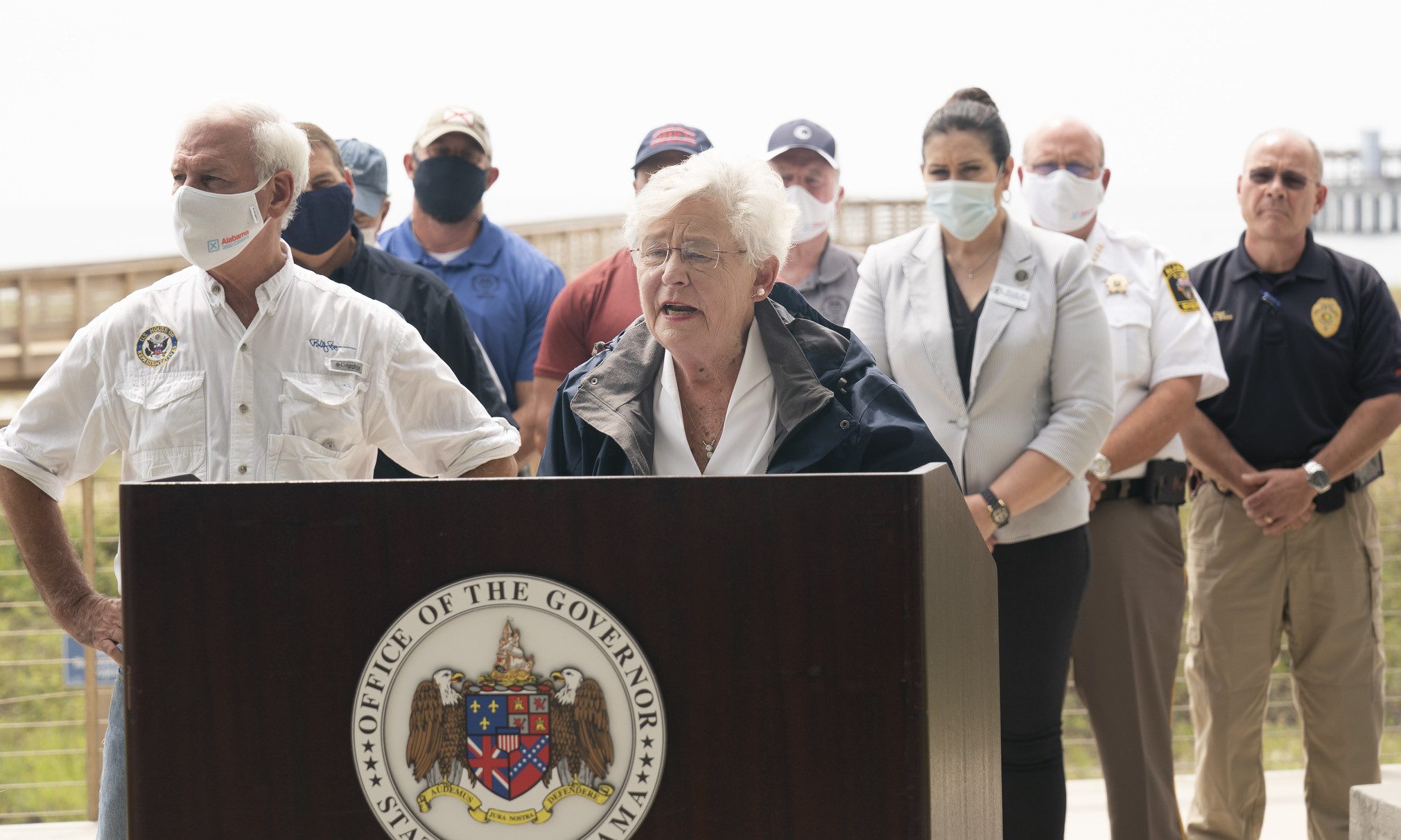 Alabama Gov. Kay Ivey held press conferences in Gulf Shores and Dauphin Island after touring the storm damaged Alabama Gulf Coast, which was battered by Hurricane Sally last week.
Three Alabama counties have been approved for individual and public assistance from FEMA. Baldwin, Mobile and Escambia counties were approved for both IA and PA.
"When I was on the coast Friday, it was clear that there has been significant damage, and people are in need of relief," Ivey said in a statement. "My Office has been working on putting in the request for individual and public assistance to help bring the needed aid, and I appreciate FEMA for quickly delivering to the people of Alabama. Being approved for individual and public assistance is an important step in the recovery process. Coastal Alabama, we are with you the whole way!"
FEMA Administrator Pete Gaynor, U.S. Rep. Bradley Byrne and Sen. Doug Jones also toured the damaged areas.
"I appreciate FEMA Administrator Pete Gaynor for quickly getting down to Alabama to check out the damage from #Sally," Byrne said. "President Trump has already approved Alabama's request for Public Assistance and Individual Assistance, so I encourage everyone to register for help from FEMA online at DisasterAssistance.gov or by calling the registration phone number at 1-800-621-3362. Residents of Baldwin, Escambia, and Mobile counties are currently eligible."
"President Trump and his team have been outstanding to work with in making sure Alabama gets the help we need and deserve," Byrne continued.
Ivey toured the area by helicopter to survey the damage.
"I'm sure it could be worse, but from what I've seen this morning in the flyover it is really, really bad," Ivey said.
Over 200,000 people lost electric power due to Hurricane Sally. Alabama Power said Sunday that more than 99 percent of those people have had their power restored.
"Our electric companies are making progress every hour to restore power," Byrne said. "A lot more work remains, but know that crews are working hard to get all the power back online. Hurricane Sally caused major damage to our electric infrastructure, and I appreciate all those working to get our lights turned back on."
Alabama Power said that it may take into early this week to restore power to some portions of downtown Mobile, Bayou La Batre and Dauphin Island.
"With the Major Disaster Declaration, individuals may apply for disaster aid from FEMA," Byrne explained.
You can apply online at disasterassistance.gov or by calling the registration phone number at 1-800-621-3362 (TTY: 800-462-7585).
Even though electric power has been restored, many homes have been severely damaged. Some are a total loss. Most homeowners are still waiting on insurance adjusters to complete their work. There was a lot of roof damage, not just in Gulf Shores, Dauphin Island, Fort Morgan and Orange Beach, but also in Foley, Robertsdale, Loxley, Bayou La Batre, Bay Minette and beyond — both from the winds and from the trees that fell.
Some homes near the coast were impacted by the storm surge, but many more well into Baldwin County as well as in Pensacola, Florida, were impacted by flooding. Many people are still in need of supplies for the cleanup as well as daily essentials.
"There are a number of food, water and supply distribution sites across Baldwin County," Byrne said. "According to Baldwin County Emergency Management Agency, these locations have MREs, tarps, bottled water, ice, and other supplies."
Baldwin County Coliseum (Robertsdale)
19477 Fairground Road Robertsdale, AL
Seminole Fire Department
32268 Highway 90 Seminole, AL
Lillian Community Club
34148 Widell Avenue; Lillian, AL
Lana Park (Fairhope)
523 Volanta Avenue; Fairhope, AL
Foley Soccer Complex
18507 US Highway 98; Foley, AL
Orange Beach Community Center
27235 Canal Road; Orange Beach, AL
Gulf Shores SportsPlex
19025 Oak Road W; Gulf Shores, AL
On Saturday, literally hundreds of cars lined up to pick up supplies from the Robertstale Church of God in Robertsdale.
Hurricane Sally made landfall near Gulf Shores before dawn on Wednesday as a category two storm. Forecasters on Saturday had expected the storm to impact Louisiana but the hurricane turned to the northeast and made landfall in Alabama instead, gaining strength before coming ashore.
"No one expected this storm to be that strong," Ivey said.
Ivey said most of the piers have been destroyed. Alabama's State Fishing Pier had just finished a $2.5 million renovation. Now a large portion of the pier is missing. Most of the Gulf State Park campground went underwater. A few campers actually weathered the hurricane in their campers.
Debris removal is ongoing.
The Mobile County Commission announced that it will manage Hurricane Sally debris removal from all areas of Mobile County, located outside the 10 municipalities, except for the Town of Dauphin Island. Dauphin Island will be the only municipality to receive hurricane debris removal managed by the county.
To ensure pick-up removal, residents are asked to adhere to the following guidelines: Only Hurricane Sally-related vegetative and construction and demolition (C&D) debris will be collected. That excludes removal of normal household trash, appliances, electronics and household hazardous waste. Debris must be placed curbside or in right-of-way areas that do not block roadways or storm drains. Do not place material in drainage ditches. Vegetative debris should be piled separately from C&D debris material. Vegetative debris includes tree branches, limbs and non-bagged leaves. C&D debris includes building materials, fencing and bagged materials.