State Rep. Chris England endorses Walt Maddox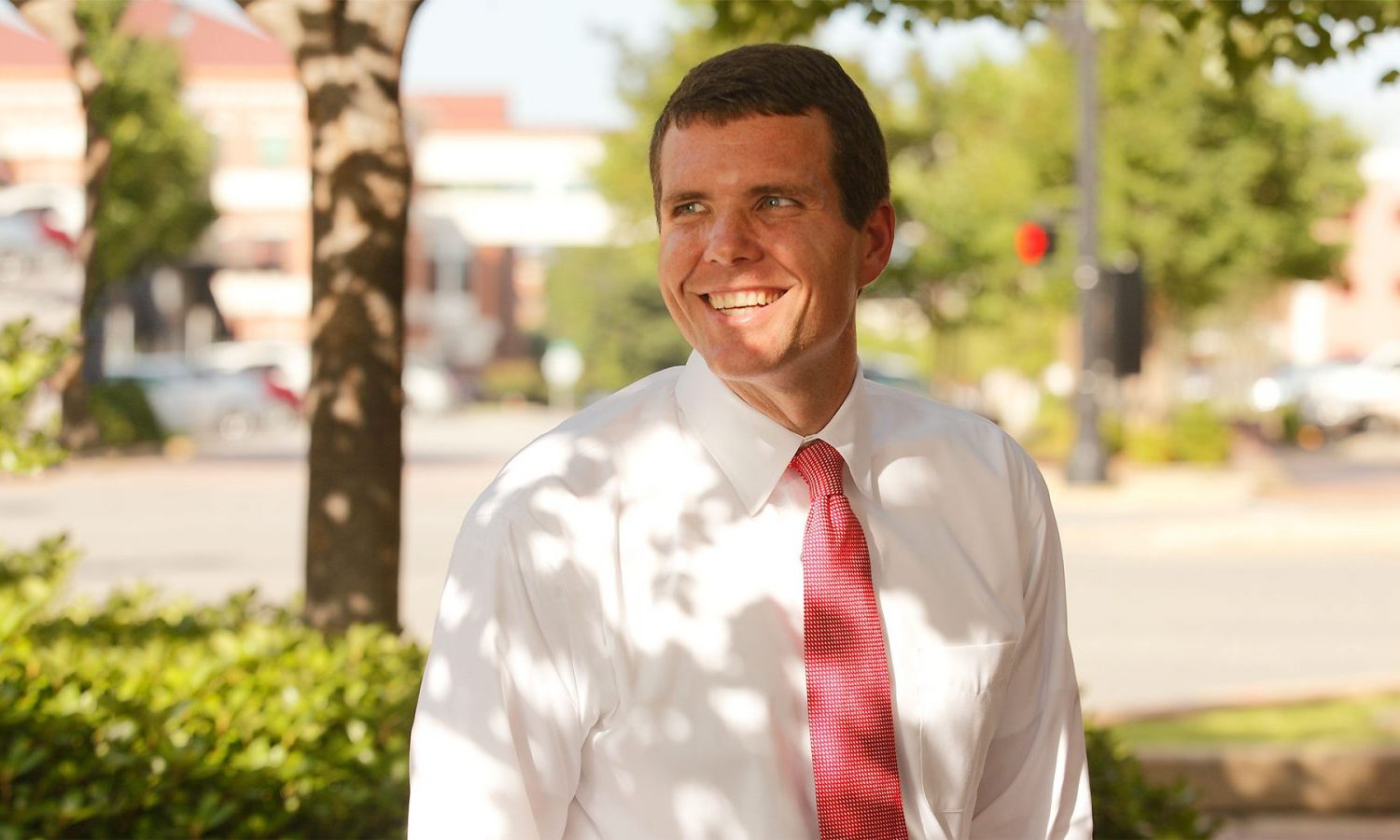 State Rep. Christopher John England, D-Tuscaloosa, endorsed Tuscaloosa Mayor Walter "Walt" Maddox for governor of Alabama.
England said that Maddox has a vision and a plan for Alabama
"I emphatically endorse Walt Maddox to be our next governor because I'm tired of baseless politics," England said in a statement. "Walt offers solutions not empty rhetoric. We need a leader in Montgomery who has a vision and a plan for the needs of Alabama, and Walt is that leader."
England has been critical of Gov. Kay Ivey's new ad campaign promoting her staunch defense of Alabama's Confederate monuments.
"The Alabama Memorial Preservation Act, also called the Confederate Memorial law, is back in the conversation again thanks to a campaign ad by Governor Ivey." England said on Facebook. "To put it bluntly, the law is unenforceable. The ad features Governor Ivey touting signing a bill to protect monuments that actually doesn't really do anything to protect those monuments. Let me repeat that. The law she is talking about in the ad doesn't protect the monuments to which she is referring. It's a sham. It's worthless. It's a con. It is pandering at its worst."
"So, with all of the real problems we face in Alabama, why are we even talking about preserving history and protecting monuments?" England added. "That isn't a problem in Alabama. Do you want me to tell you what is a problem in Alabama? We have the worst opioid problem in the country. Our infrastructure is crumbling. Our mental health system is in crisis. We have an infant mortality rate equal to the rate of some third world countries. Our prison system is in crisis to the point that we lost a lawsuit because of the conditions within the system. Rural hospitals are closing. The list goes on and on."
England is an attorney and was first elected to the Legislature in 2006.
Maddox faces a crowded field in the Democrat Party Primary. Former Alabama Chief Justice Sue Bell Cobb, gay rights activist Chris Countryman, former State Rep. James C. Fields Jr., Anthony White, and Doug "New Blue" Smith are running in the Democratic Primary on June 5.
The eventual winner of the Democratic primary will then face the Republican nominee in the November 5 general election.
Ivey was elevated to the office a year ago when Gov. Robert Bentley resigned after pleading guilty to campaign finance violations. Bentley was also from Tuscaloosa.
The only Democrat to win the Alabama governor's office since George C. Wallace's was Don Siegelman in 1998.
Siegelman's run for re-election in 2002 was the last competitive race. Democrats, however, are extremely enthusiastic this year about their chances because of Doug Jones' defeat of Roy Moore for Senate on December 12 what they hope is a backlash against Donald Trump nationally as well as a feeling that Montgomery has only become more corrupt under Republican control.
Former UA president Judy Bonner endorses Jeff Sessions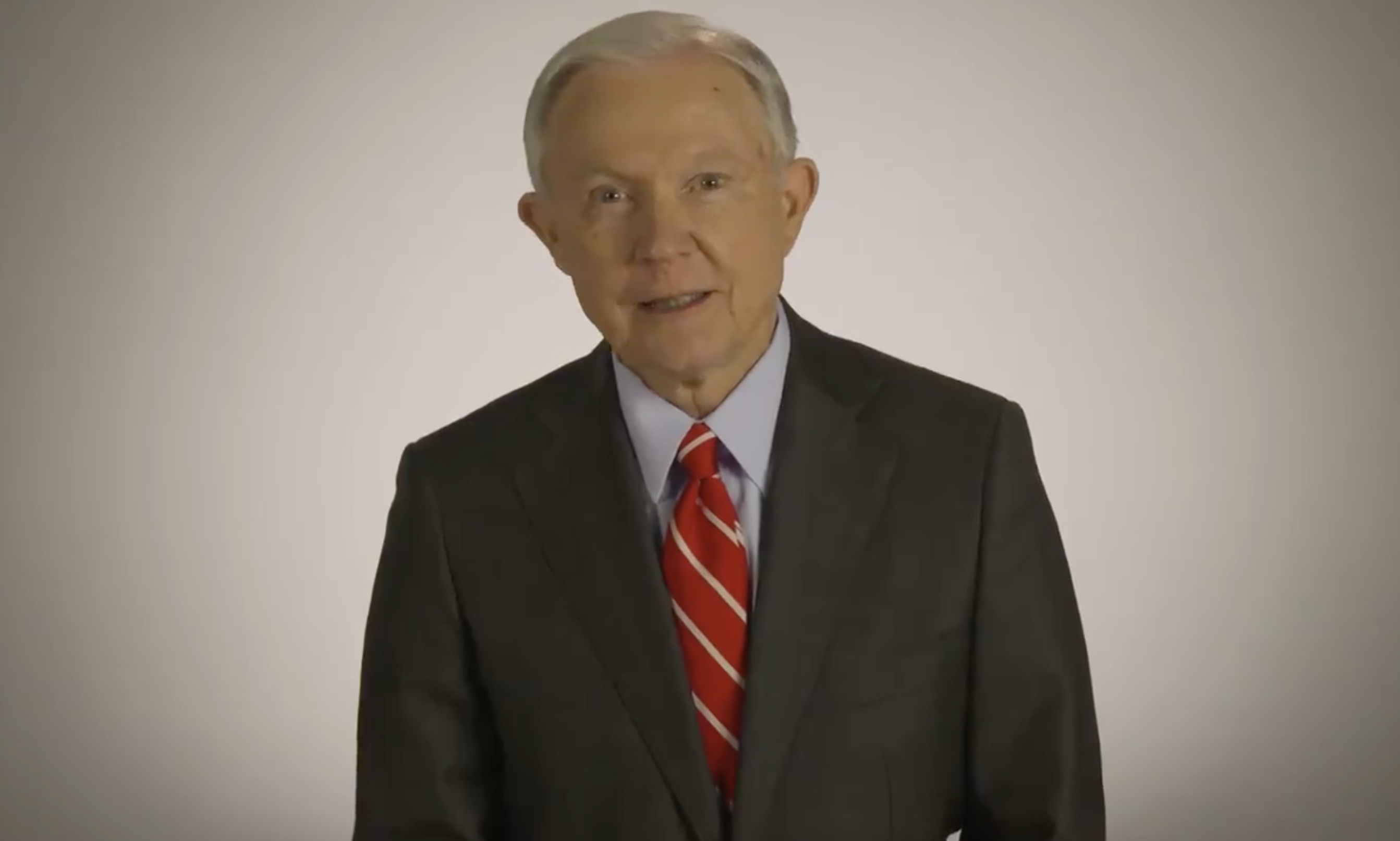 Former University of Alabama President Judy Bonner has penned a letter endorsing Jeff Sessions in the race for U.S. Senate.
"During his 20 years in the Senate, Jeff worked side-by-side with our senior senator, Richard Shelby, always fighting for Alabama values and looking after Alabamians. I'm sure Senator Shelby would agree that no finer person has ever served in the U.S. Senate than Jeff Sessions. Jeff is a man with the highest degree of integrity, character and honesty. Together, they made an impressive team for our state and can do so again," Bonner said. 
"When Hurricanes Ivan and Katrina hit Alabama in 2004 and 2005, Jeff and his wife, Mary, were literally passing water bottles out in Bayou La Batre and helping provide food and shelter to those affected throughout South Alabama. And when the Deepwater Horizon oil spill occurred in 2010, Senator Sessions, Senator Shelby and my brother, Jo, were keeping the pressure on Ken Feinberg and BP to make sure our state was compensated," Bonner said. 
"While in the Senate, Jeff visited every county – all 67 – at least once a year. Like Senator Shelby, he knows Alabama like the back of his hand. And when our people have needed their senator to help them cut through the bureaucracy at the VA, Social Security or one of the many other federal agencies, Senator Sessions and his team were always there for us. He knows how to represent Alabama in Washington – and serve all of us – because he has been a servant leader his entire life," Bonner wrote.
Bonner pointed to Sessions's ability to deliver results for Alabama immediately.
"Another important point to consider is there will come a day when Senator Shelby decides to retire. Do we want our next senior senator to have more than 20-years-experience and seniority or do we want someone who is still learning his way around the Capitol?" Bonner asked. 
Bonner concluded her letter with this note about Jeff Sessions:
"He is Alabama through and through. I hope you will consider giving him your support and trust as well. He has never let Alabama down and he never will."