Email acknowledges it's time for Canary to go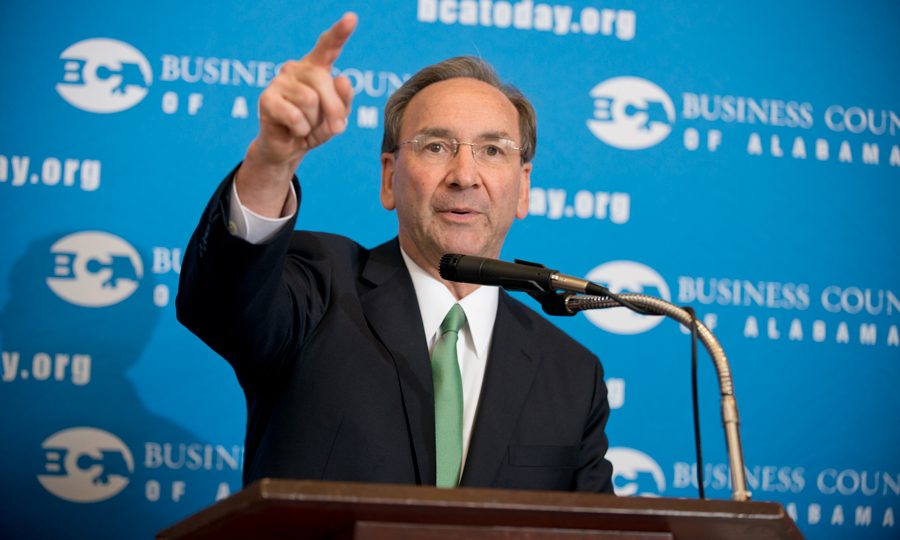 As discussion continues to heat up over embattled Business Council of Alabama's C.E.O. Billy Canary's future desperation, deception and political wrangling are playing out in real-time. In hopes of saving his position, Canary is even misleading the committee about his relationship with Alabama's senior U.S. Senator Richard Shelby, suggesting he has Shelby's support to remain at BCA.
Earlier this week, the Alabama Political Reporter was given access to the content of an email that confirms executive committee members agree that Canary should be replaced. The only question remaining is when.
During an April 10 executive committee meeting, seven of the state's largest corporations laid down an ultimatum: either Canary goes, or they do. This ultimatum was not a hastily drawn conclusion but the result of years of watching the organization's reputation being damaged by Canary's leadership.
From the exposure of Canary and other executives, illegal activities detailed at the trial of convicted felon and former Speaker Mike Hubbard to the heavy-handed tactic that has alienated lawmakers across the political spectrum, Canary has proven himself a liability.
In an email circulated among leaders of those seven companies, Alabama Power C.E.O. Mark Crosswhite confirms that current BCA Chair Perry Hand acknowledged that a change of leadership at BCA was necessary. However, the email provided by one of the select group's members makes it clear that Hand and the seven have a difference of opinion on when Canary should step aside.
The seven businesses include Alabama Power, Regions Bank, Blue Cross Blue Shield, AT&T, Drummond Coal and others who have made their dissatisfaction known to Hand and BCA's executive committee, calling for Canary's removal by June 1. However, Hand, for unspecified reasons, is pushing for Canary to stay until after November's general election.
Those close to the situation say that Hand and Canary have agreed to use the power of BCA's political arm, Progress PAC, to elect officials who will favor a sweeping gas tax to support infrastructure legislation in 2019. Delaying his departure gives Canary time to build a lobbying group while ensuring Hand's company, Mobile-based engineering firm Volkert Inc., receives millions in state contracts.
The email makes it plain that Hard realizes Canary must step aside but is refusing to cooperate on timing. In the email, Crosswhite joins Hand in expressing his displeasure over leaks to the media from members of the BCA executive committee. However, those committee members feel that the only way to force Canary out is for political leaders to understand the dire situation before BCA suffers irreversible harm.
As a prominent committee member said, "There are just a few ways this ends and only one is acceptable." He concludes that to save BCA from further erosion, Canary must resign by June 1, as requested. "This is not a group of power-mad CEO's throwing their weight around. These are companies that collectively have billions invested in our state. They want to do what's right and what's best for the state and its business interests."
As he sees it, Hand can remain defiant and risk losing these companies dues, or worse, they will join another organization like Manufacture Alabama. "Either way BCA suffers," he said. But he also worries, saying, "They could just give up which is what Canary is hoping will happen. Time is on Billy's side." But he cautions if these corporate giants concede the high ground, "Then where are the leaders we can look to for strength and guidance in times like these?"
It is widely believed that Sen. Shelby was first to see Canary as an obstacle to the state's future when he began calling business leaders over a year ago expressing his desire to see a change of leadership at BCA. Sen. Shelby became increasingly dissatisfied with Canary's direction after his part in Hubbard's schemes were revealed.
Sen. Shelby and his staff made it abundantly clear that Canary was no longer welcome in his office and that BCA could expect nothing from him until Canary was gone from BCA.
For months, Canary begged and pleaded for an audience to smooth things over with Sen. Shelby, only to be rebuffed time and again.
However, lately Canary is telling anyone who will listen that he and Sen. Shelby have reconciled over BCA's endorsement of Luther Strange's senate campaign.
APR's Washington sources confirm that Canary is still persona non grata  in Sen. Shelby's office and that the Senator remains steadfast in his position.
BCA members met with Sen. Shelby recently, and his displeasure with Canary's leadership was reconfirmed at the meeting despite Canary's statements to the contrary.
"Just ask Canary the last time he spoke with Sen. Shelby," said APR's D.C. insider.
Canary is a desperate man trying to keep his $600,000.00 salary. As one source put it, "For over a year, Canary has been looking for a place to land, but nobody wants him. Hubbard's taint sticks to him. Why would anyone want to hire him?"
The recent email confirms Hand knows Canary should go, but it seems Hand want him to stay around a little longer. The question is: Will the big seven follow through on their ultimatum or fold their tents and walk away in defeat?
Alabama declines to release COVID-19 data associated with child care centers
APR has asked for that data and whether ADPH was aware of the number of cases associated with child care centers statewide.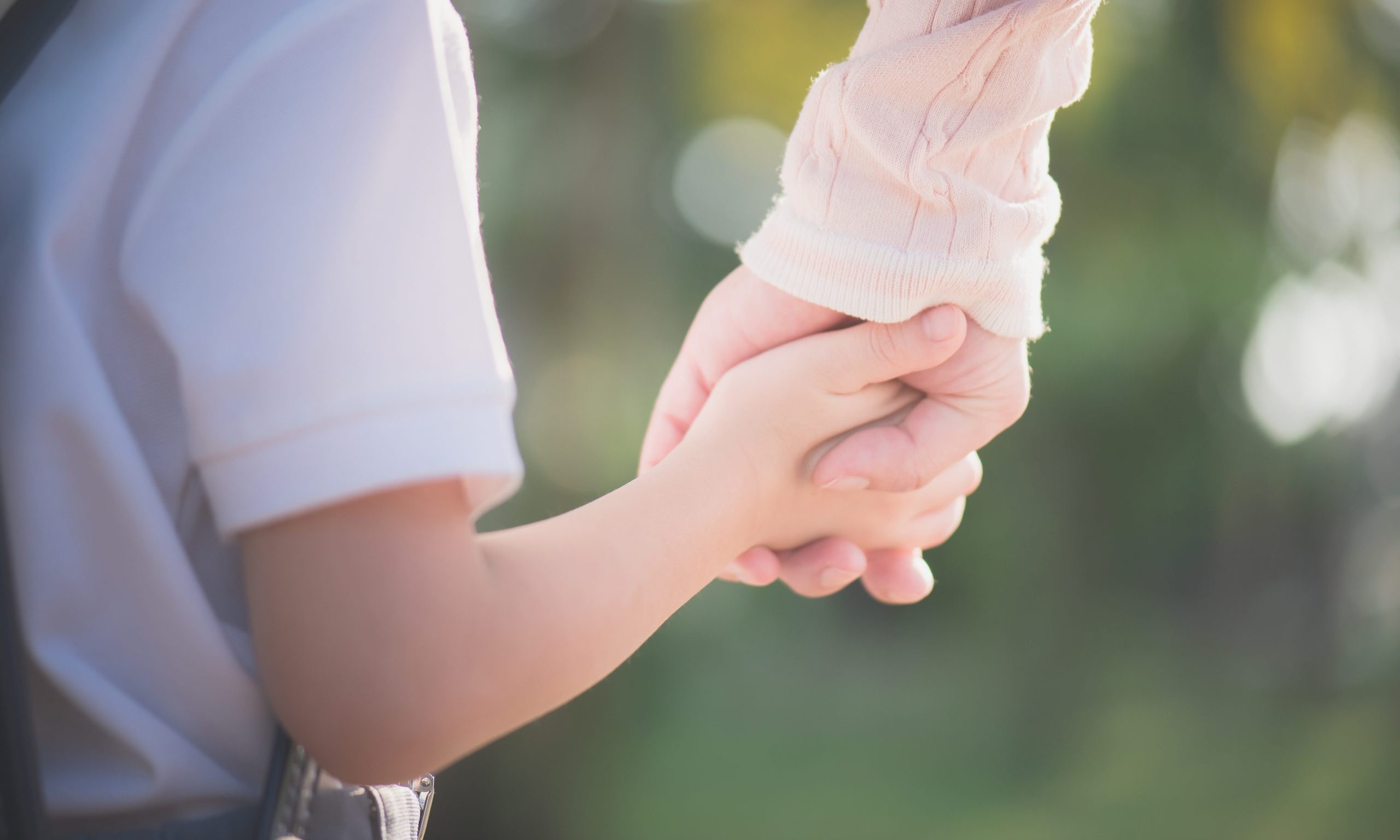 It was unclear Tuesday the number of confirmed cases of COVID-19 there have been among staff, children and relatives associated with child care facilities in Alabama, because the Alabama Department of Public Health declined to release that data.
"All cases of COVID-19 are required to be reported to the Alabama Department of Public Health under notifiable disease laws. ADPH is aware of cases in entities such as child care but does not report separately from other data," said Dr. Karen Landers, assistant state health officer, in a message to APR on Tuesday.
APR has asked for that data and whether ADPH was aware of the number of cases associated with child care centers statewide.
Landers noted that ADPH does provide the percentage of cases among age ranges, however. There had been approximately 2,628 confirmed COVID-19 cases among Alabama children 4-years-old and younger as of Monday, according to ADPH's dashboard, but the department doesn't specify which of those cases are associated with child care centers, and it was unclear how many cases there have been among relatives or workers connected to child care centers.
While children 10-years-old and older can efficiently transmit COVID-19 to others, the Centers for Disease Control and Prevention in a recent report note that "limited data are available on SARS-CoV-2 transmission from young children, particularly in child care settings."
The Sept, 18 CDC report looked at three COVID-19 outbreaks in child care facilities in Salt Lake County, Utah, during April 1 through July 10, and found that the 12 children who contracted the disease spread it to at least 12 others outside the centers, and one parent was hospitalized with coronavirus.
In one facility, researchers confirmed five cases among workers and two among children. One of those children, aged 8 months, transmitted COVID-19 to both parents, the report notes. Many of the children had mild symptoms or none at all, researchers found.
"COVID-19 is less severe in children than it is in adults, but children can still play a role in transmission," the report reads. "The infected children exposed at these three facilities had mild to no symptoms. Two of three asymptomatic children likely transmitted SARS-CoV-2 to their parents and possibly to their teachers."
While Alabama's Department of Public Health isn't releasing data on cases associated with child care centers, many other states are, including Texas, South Carolina, North Carolina, California, Minnesota and Massachusetts.
There have been 332 confirmed cases, two deaths and 14 separate outbreaks associated with child care centers in North Carolina, according to the North Carolina Department of Health and Human Services.
Health officials in California's Sonoma County traced 30 cases of coronavirus to one child at a child-care center in the county, where 16 students, 11 relatives and three workers tested positive, according to The Los Angeles Times. In addition to that outbreak, there have been 62 other cases at 13 child-care facilities in the county, including 27 family members, 10 workers and 25 students, with 381 cases of children younger than 17 still under investigation, the newspaper reported on Sept. 21.
Reopening child care centers can be done safely, according to an Aug. 28 report by the Centers for Disease Control and Prevention, which that found that in Rhode Island, which reopened child care centers on June 1, there were just 52 confirmed and probable cases among staff, children and relatives across 29 centers between June 1 and July 31.
The report noted that Rhode Island at first limited centers to 12 or fewer students, required staff and students to not move between groups in centers and "universal use of masks for adults, daily symptom screening of adults and children, and enhanced cleaning and disinfection according to CDC guidelines."
Alabama State Health Officer Dr. Scott Harris on March 19 issued an order closing child care centers through April 5, with exceptions for facilities that provided services to first responders and other workers deemed essential. Harris on March 27 issued a supplemental order allowing centers that cared for 11 or fewer children to reopen.
The Alabama Department of Public Health on Monday published a press release touting the number of open child care centers across Alabama. According to the department, 76 percent of all child care facilities in Alabama are open.
"Alabama is well on our way to reopening the necessary number of child care facilities to enable parents to return to work and resume a more normal schedule," said Alabama DHR commissioner Nancy Buckner, in a statement. "This is the sixth survey we have conducted and each one has shown tremendous growth in the numbers of open facilities. We have worked hard to encourage child care providers to open by providing support in the form of grants and supplies."
Asked whether the department is aware of the number of COVID-19 cases among children, staff or relatives associated with child care centers, a DHR spokesperson responded in a message to APR on Monday that "We don't track that."
While child care plays a critical role for working parents across the country, the pandemic and subsequent shutdowns have put a strain on the businesses, according to a July 13 study by the National Association for the Education of Young Children, which surveyed more than 5,000 child care facilities in every state.
Among the child care centers surveyed, two out of five said they would have to close without more public assistance, while half of the minority-owned centers said they have to close without more aid, according to the report. A quarter of child care workers said they'd applied for or received unemployment benefits, and 73 percent of centers said they have or will begin laying off workers and/or make pay cuts.
An Aug. 26 study by the Washington D.C.-based nonprofit Bipartisan Policy Center found that 32 percent of parents polled said their child care centers were closed, 14 percent of them permanently, and 22 percent of the parents said they could not return to work in person without childcare.
Even when child care is available to parents, many are worried about sending their children back while COVID-19 continues to spread. Of those asked, 77 percent of parents said they were concerned that sending their kids back would increase the risk of exposing their family to COVID-19.