Jones calls on Department of Commerce to end newsprint tariffs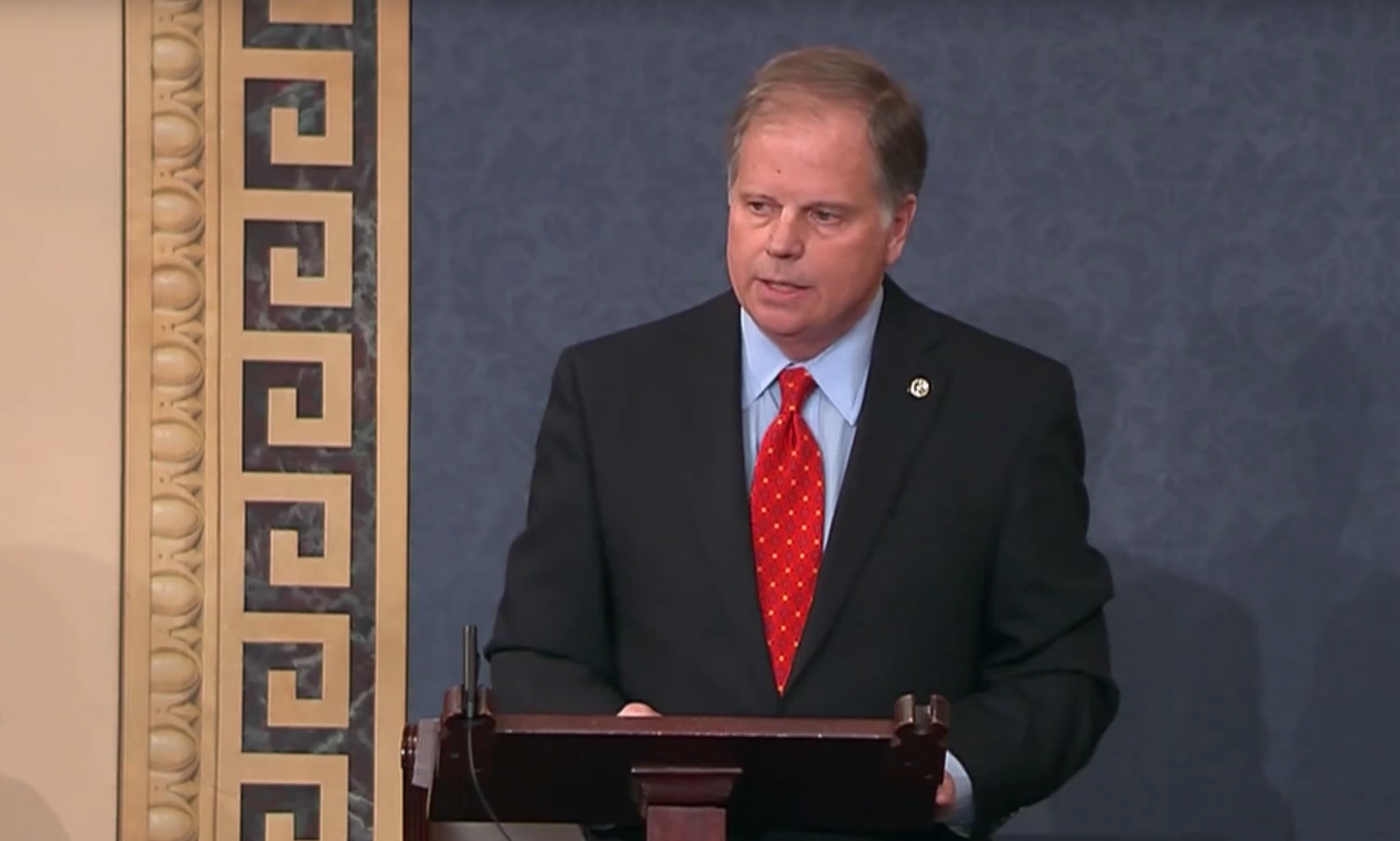 U.S. Senator Doug Jones, D-Alabama, sent a letter to U.S. Department of Commerce Secretary Wilbur Ross urging him to review recently imposed newsprint tariffs and consider how they will hurt local and community newspapers in the United States.
"Local newspapers are an essential component of the communities they serve, both as the primary distributor of regional news and advertisements for small business," Jones said. "For an industry that is already struggling, a 22-percent import increase groundwood paper from Canada has the potential to close down small-town papers across the country. I urge Secretary Ross to evaluate these tariffs soon before they force our small-town Alabama media outlets to cut jobs, local media coverage, or both."
The tariffs were imposed in response to a complaint to the U.S. Department of Commerce made by a hedge fund-owned paper manufacturer, North Pacific Paper Company, in Washington State, that claimed that Canadian government subsidies allowed their producers to sell newsprint at unfairly low prices.
Canadian newsprint producers began paying six percent more to export their products to the U.S. in January after the Commerce Department investigation concluded that would help offset the foreign paper mills' advantage over American companies. In March, the tariff was increased by another 22 percent.
"I am writing in response to the Commerce Department's investigation into imports of uncoated groundwood paper from Canada," Jones wrote. "I urge you to take into account the challenges faced by domestic newsprint customers, including those in my home state of Alabama, as you continue your investigation. Combatting unfair trade practices and ensuring a level playing field for American businesses are goals that I share with President Trump and the Administration. I am concerned though in the case of tariffs on uncoated groundwood paper that the harm for American consumers will far outweigh the good."
"Demand for newsprint in the United States has declined steeply in recent years and newsprint production has fallen as a result," Jones continued. "Domestic newsprint production cannot meet the demands of American publishers. Small publishers, like weekly papers that serve rural areas, are particularly vulnerable to changes in newsprint price or supply. These papers can't afford to pay higher prices for newsprint and many will be forced to close their doors and lay off employees if the current temporary tariffs and countervailing duties continue to be imposed."
The timber and pulpwood industry is a major employer in the state of Alabama.
Jones was elected to the U.S. Senate in a special election on December 12.
Gov. Kay Ivey extends statewide mask order, allows limited nursing home visitations
"This mask ordinance is working. It works, and we have evidence of that," State Health Officer Scott Harris said.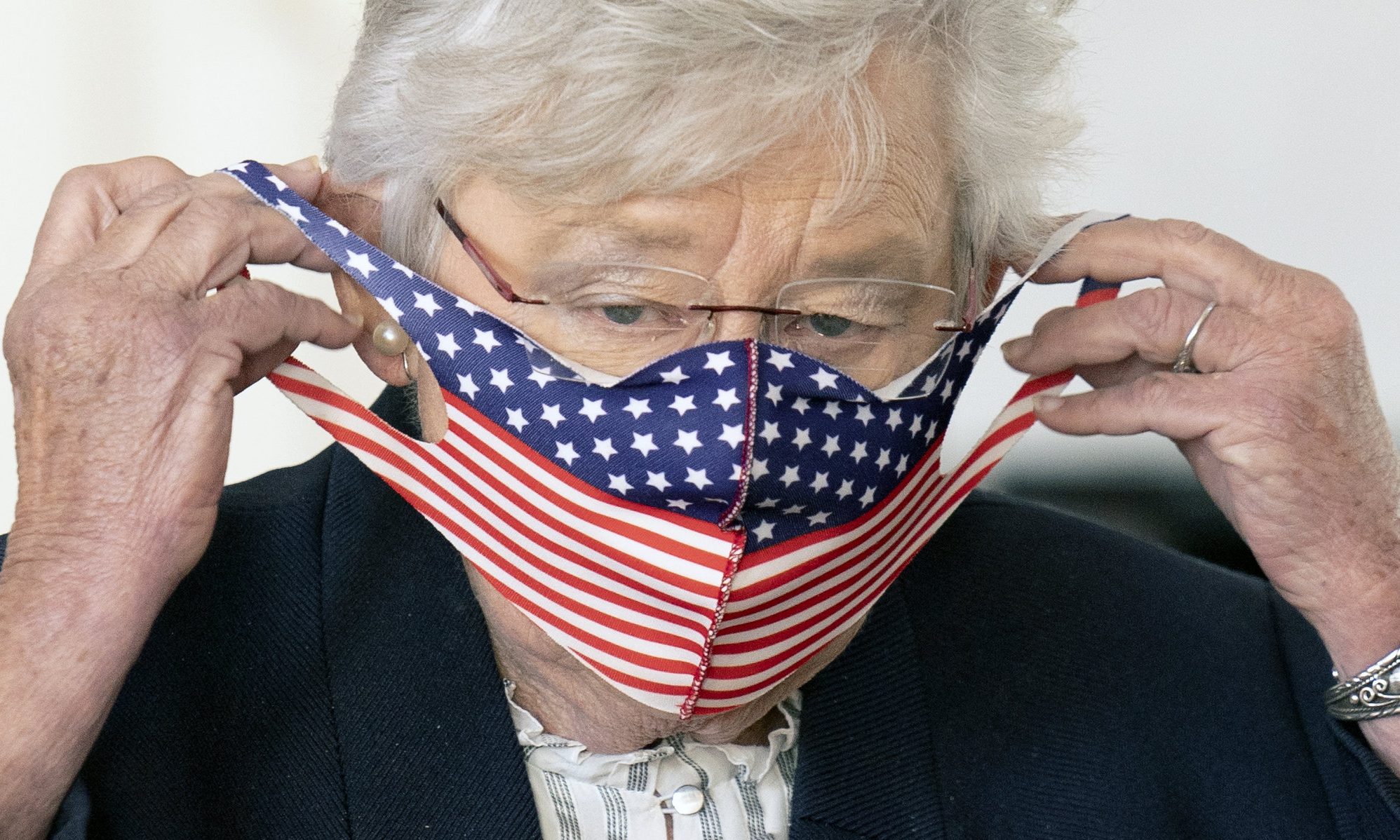 Gov. Kay Ivey on Wednesday extended Alabama's statewide mask order, citing the upcoming general election and a reduction in the spread of the virus since her order went into effect in July. Ivey's new order also allows for limited visitations in state nursing homes, and keeps all other previous social distancing restrictions in place.
"I'd hate to see us pull back too quickly and negate the progress that we've made in our daily positive numbers and our hospitalization rates by risking another spike due to a false sense of security, the upcoming winter months, the flu season and a host of other reasons," Ivey said during a press conference Wednesday. 
Ivey said that with the Nov. 3 Election Day nearing "it's important to have a safe environment where our poll workers poll watchers, and those of us who would like to vote in person." 
Ivey said that voters aren't required to wear a mask to vote in person, "I'm certainly going to wear my mask because I want to protect the poll workers and others that are going into the polls as well." 
Alabama State Health Officer Dr. Scott Harris said state hospitals are caring for about half the number of COVID-19 patients than were hospitalized in late July, during a surge in cases, hospitalizations and deaths, and just before the mask order was issued. 
"This mask ordinance is working. It works, and we have evidence of that," Harris said. "There have not been any additional restrictions imposed on our state since this Stay at Home order at the end of April." 
Harris noted an August study released by the South Carolina Department of Health and Environmental Control that looked at that state's jurisdictional mask orders, and found that in the 40 percent of jurisdictions that have mask orders COVID-19 cases were reduced by nearly half, compared to an increase in cases by 30 percent in jurisdictions without mask orders.  
White House Coronavirus Task Force Member Dr. Deborah Birx during a visit to Alabama last week urged Ivey to extend the mask order. Birx had praised Ivey's statewide mask mandate during a previous visit to the state in July, when nine of the first 13 days of that month saw daily case increases in COVID-19 cases statewide of more than 1,000. 
Ivey's amended "safer-at-home" order also states that beginning Friday, hospitals and nursing homes shall ensure that each patient or resident can have one caregiver or visitor at a time, with some exceptions. 
Ivey's order states that the changes are "subject to reasonable restrictions imposed on the entrance of persons because of the COVID-19 county positivity rate, the facility's COVID-19 status, a patient's or resident's COVID-19 status, caregiver/visitor symptoms, lack of adherence to proper infection control practices, or other relevant factors related to the COVID-19 pandemic, consistent with the following guidance from the federal government," and goes on to list links to Centers for Medicaid and Medicaid Services guidance for the different facilities. 
Ivey said during the Wednesday press conference that none of her previous statewide orders prevented anyone from accompanying a loved one into a hospital, and said despite that, there has been some confusion on the matter. She said her amended order made that fact clear.  
Dr. Don Williamson, president of the Alabama Hospital Association, told The Montgomery Advertiser in June that hospitals have control over visitations. Hospitals statewide have enacted individual varying rules on visitations since the start of the COVID-19 pandemic. 
Harris also discussed the work being done to ready the state for disbursement of a vaccine, if and when one becomes available. Harris said a plan for doing so must be given to the U.S. Department of Health and Human Services by mid-October. 
"Obviously, we're following very closely the safety data and efficacy data so that we are sure that we have a vaccine product that's going to be safe and effective," Harris said. "And I'm confident that information will be available for us, and then we can make a really good decision on that as we start to receive this vaccine." 
Harris said the supply of a vaccine will initially be limited, and state health officials will have to prioritize disbursement for high-risk people, including health care workers, but that the state will release its plan to do so to ensure openness in the process.