Opinion | Discriminating against companies contracted to secure border is unacceptable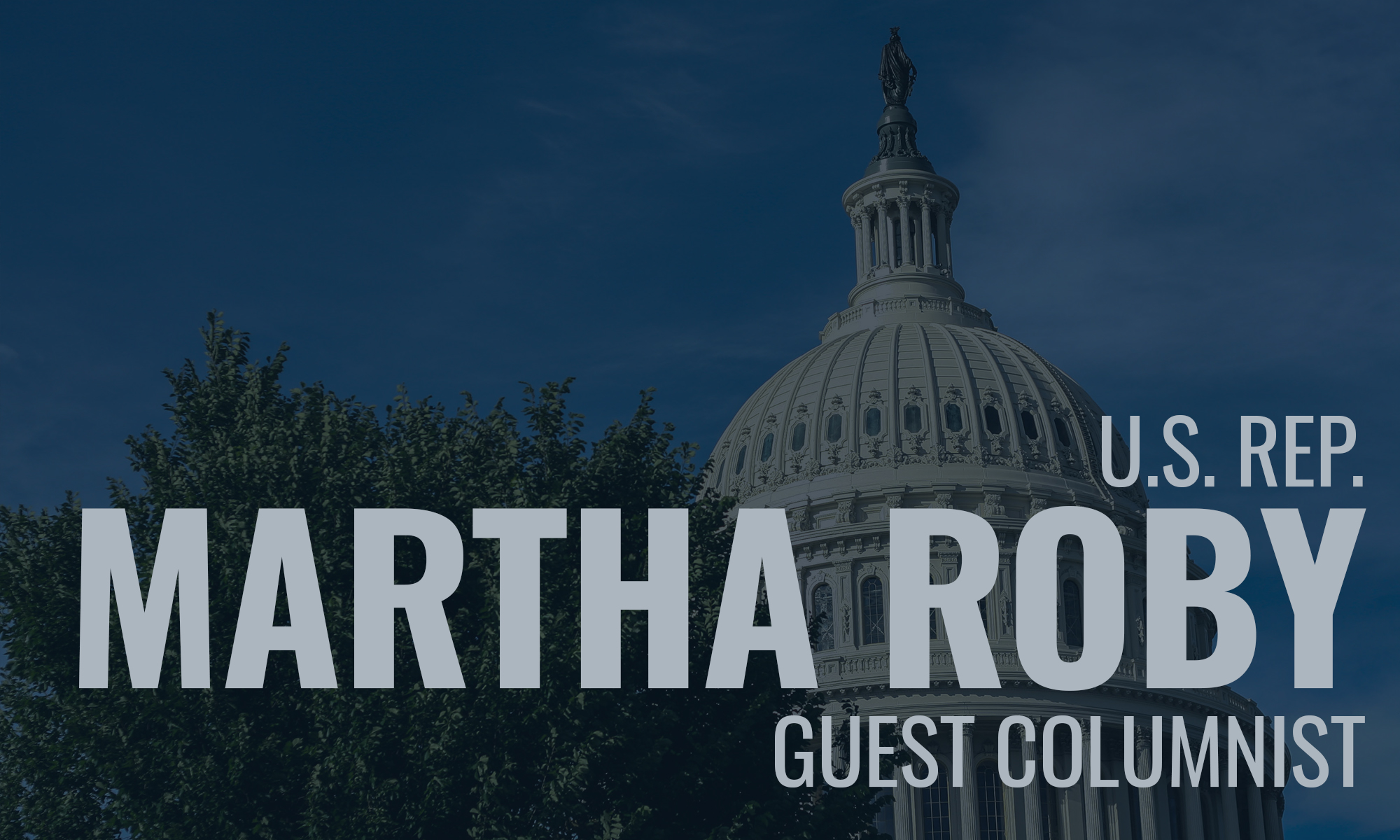 It has recently been reported that several city and state governments are considering laws and ordinances to blacklist federal contractors because they wish to work on bolstering the infrastructure at the southern border, including construction of a wall.
For example, the California State Senate considered legislation that would force the state to drop its investments in any companies involved in border security projects. Earlier this year, the City Council of Austin, Texas, approved a resolution banning the city from conducting business with contractors working on the southern border wall. These aren't the only examples of this discriminatory behavior, and I find this deeply troubling to say the least.
I have had countless conversations about our country's illegal immigration problem with many of the people who live and work in Alabama's Second District, and the overwhelming majority of individuals I've spoken with agree: When it comes to illegal immigration, our top priority must be securing the border. It is absolutely vital that we do this to put an end to individuals crossing into our country illegally. In order to strengthen the border infrastructure, we must have a qualified workforce and experienced businesses that are able to operate without discrimination or retaliation for simply following federal government contract directives of building a secure system – a wall – along our southern border.
This type of behavior is dangerous because when private companies are threatened with the looming possibility of discrimination of this kind, it can understandably cause them to hesitate to volunteer their work to play the many roles that the federal government asks them to play in delivering on the goods and services necessary to protect our national security interests, specifically as it relates to securing our border. Unless checked, these emboldened state and local officials will further discriminate against companies that perform any number of critical national security tasks on behalf of our federal government. These discriminatory measures could easily multiply as state and local officials attempt to deter the construction of anything they consider offensive to their own beliefs.
While this situation is very unsettling, I am pleased to report that the Department of Justice is fully aware of what's going on and plans to take action. I recently had the opportunity to discuss this matter with Attorney General Jeff Sessions when he testified before the Commerce, Justice, and Science Appropriations Subcommittee, on which I am proud to serve. During the hearing, I asked our Attorney General when and how the Justice Department plans to respond to these state and local governments about their discriminatory behavior. I appreciated his direct response: "We will not accept it. This is an unbelievable assertion of power. We don't believe it is sustainable legally, and we will challenge it wherever there is a case to be proven."
Congress, and only Congress, has the power to change or alter our immigration laws – not various local or state governments. By discriminating against these companies based on their personal opposition to the construction of a border wall, these governments are undermining the constitutional Supremacy Clause of the federal government.
I appreciate our Attorney General and his diligent work to combat our serious illegal immigration problem, and I will continue to tackle the issue in every way I can as your representative in Congress. For now, Attorney General Sessions and I have made our position clear: Discriminating against companies for their important work to strengthen border security as directed by the federal government is unacceptable, and we will fight it every step of the way.
Martha Roby represents Alabama's Second Congressional District. She lives in Montgomery, Alabama with her husband Riley and their two children.
Print this piece
Opinion | For humanitarian and public health reasons, we need to get people out of our jails
For the Lord hears the needy and does not despise his own people who are prisoners (Psalm 69:33)
We are facing a crisis unlike any in our lifetime. A virus is infecting us at unprecedented rates. Over 100,000 have been infected in the United States and the death toll in our country is already in the thousands. 
But we're not doing everything possible to keep us safe. The county jails in Alabama, which lock up thousands of people, are a major health risk. The incarcerated population can't practice "social distancing" and instead are left to languish in these facilities with no soap or supplies to sanitize their own cells.
Imprisoned  people are highly vulnerable to outbreaks of contagious illnesses such as COVID-19. People incarcerated in jails are housed in close quarters, and are often in poor health. And, according to a report from the Association of County Commissions of Alabama, the county jail population quadrupled between 2014 and 2018.
The way to mitigate that health risk is clear. We need to release people who are no risk to our communities and vulnerable to exposure immediately. And jail officials need to come up with a plan, and make it public, for how they will deal with a COVID-19 outbreak in their facility. 
Gov. Kay Ivey acknowledged the danger in her State of Emergency declaration, finding that "the condition of jails inherently heightens the possibility of COVID-19 transmission."  Ivey's declaration said that people charged with crimes could be served with a summons instead of being arrested. But that doesn't do much for the people already locked up and awaiting trial. 
And a COVID-19 outbreak in these jails with the current incarcerated population would be disastrous for public health. The incarcerated people who get infected would have to be taken to our already overcrowded hospitals, and people who work in the jails are also in danger of both being infected, and spreading the infection to people on the outside. Lowering the total number of people locked up would make an outbreak less likely, and also make it easier to quarantine people who have been infected.
But there is also a moral and humanitarian reason to get people out of these jails. The crime rate in our state didn't quadruple in the last few years, but our jail population did. Many of the people now locked up aren't there because they committed horrible crimes, they're locked up because they're too poor to afford bail. Some are even elderly and therefore at "higher risk for severe illness", according to the CDC.
It is wrong to lock people up because they can't afford to pay bail. If a judge has already decided that someone does not pose a threat to the community and they can get out of jail if they can pay a fee, then they shouldn't be locked up at all during a crisis like this.Poverty is not a crime and under these circumstances, it should not put you at risk of contracting COVID-19.
Last month county jail inmates with bonds under $5,000 were ordered released in Autauga, Elmore and Chilton Counties, as long as the sheriffs and wardens sign off on it. Mobile Countyhas also announced it would release certain pre-trial inmates.. These actions were taken due to fears of the spread of COVID-19.
Other states have also started doing this. Montana, California, New Jersey, Washington and Wyoming are amongthe states that have actively worked to reduce it's incarcerated population in the last few weeks.
Actions like these need to be the norm going forward. COVID-19 is scary, but we must meet it with Christian love and compassion. We must extend that to our brothers and sisters behind bars who pose no threat to our communities and are awaiting their day in court. We must consider those who are elderly and already ill. This virus is the worst thing many of us have seen in our lifetimes, let's combat it with love and compassion, instead of hate and fear.
Print this piece