Opinion | Fighting to save Alabama's rural hospitals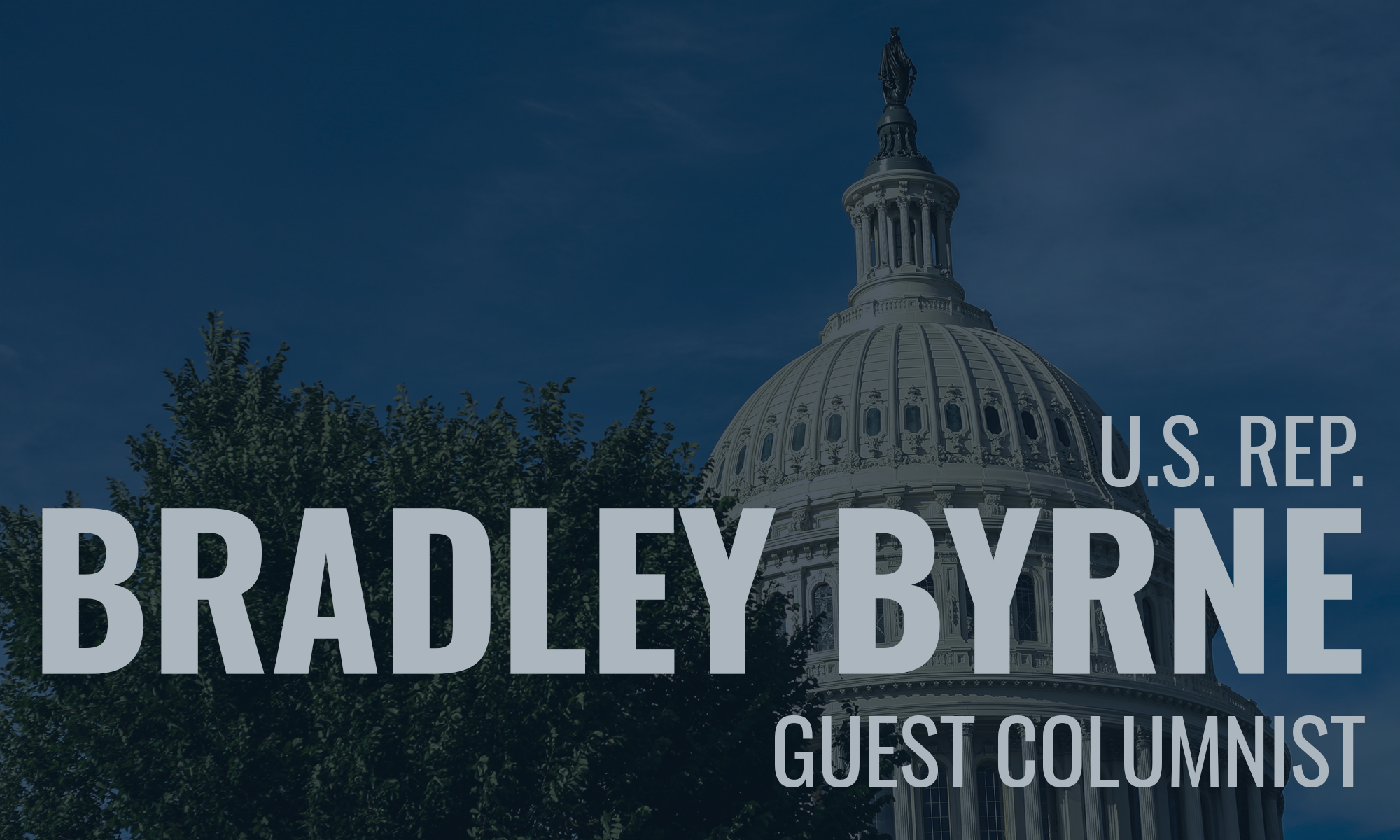 These are positive times for many Alabamians. Our unemployment rate is at an all-time low, major manufacturers continue to locate in our state, and the national championship trophy is back in the state where it belongs.
Despite the momentum, our state is certainly not free from challenges. One of the most serious issues facing Alabama hardly ever receives the attention it deserves. I'm talking about the closure of rural hospitals throughout our state.
Hospitals are the backbone of many communities in rural Alabama. In addition to being the top employer in many cases, these hospitals are critical when it comes to keeping local residents healthy. Since coming to Congress, I have visited many of these rural hospitals and seen firsthand the challenges they face.
Startlingly, since 2011, eleven hospitals have closed in Alabama, and another dozen are in danger of closing in the next two years. Today, the median rural hospital in Alabama is operating at about a minus eleven percent margin and 86 percent are losing money. You don't have to be a businessman to realize that is unsustainable.
The impact of a hospital closure on a rural community is profound. It can leave those needing emergency or in-patient care with long – and potentially deadly – commutes to the nearest hospital. Some who need care the most simply have no way to make the burdensome trip to a metropolitan area.
The closure of rural hospitals also hurts our ability to attract new industry to our state. Without hospital access, many modern employers, such as high-tech manufacturers, will refuse to locate to the areas of our state that need investment and jobs the most.
One of the primary issues driving the problem is that Alabama has the lowest Medicare reimbursement rate in the country. Alabama hospitals are reimbursed as much as twenty-one percent below the national average and at rates considerably lower than our state neighbors. Due to a poorly designed formula implemented in the 1980s known as the Medicare Wage Index, the problem continues to compound every year.
Consider this: D.W. McMillan Hospital in Brewton, Alabama, near the Florida border, is reimbursed almost twenty percent less for the exact same treatment as a hospital right across the border in Jay, Florida. It isn't fair, it makes no sense, and it is devastating for our hospitals.
Much of the positive development in our state has been a testament to a spirit of teamwork. Leaders in Alabama saw the need to transform our economy and work together to attract new businesses. It will take that very spirit of cooperation and teamwork to solve the problems facing our rural hospitals.
When it comes to healthcare, there are a lot of different ideas. Republicans and Democrats have some serious disagreements. It would be easy to retreat to our respective corners and blame the other side for Alabama's hospital closure problem. But, that's not productive, and it certainly won't solve the problem.
In Washington, the entire Alabama Congressional Delegation has been working with Centers for Medicare and Medicaid Services (CMS) Administrator Seema Verma and Congressional leadership to come up with new and innovative ideas to fix our long-term reimbursement issue. We are committed to thinking outside the box to solve this problem and protect Alabama's rural hospitals.
However, Congressional action alone won't solve the problem. The solution will require a total team effort from every level of government, as well as assistance from community and business leaders.
If Alabama is going to continue to move forward, we must address the challenges facing our rural hospitals and ensure Alabamians have adequate access to hospital care. If we work together as a team, I am hopeful this issue can be resolved.
Congressman Bradley Byrne represents Alabama's First Congressional District.
Opinion | Comprehensive sex-ed for all can improve people's health
Last July, I spoke with Sky H., a 20-year–old who identifies as non-binary and grew up in a very conservative rural town in the Black Belt region of Alabama. In school, Sky received abstinence-only education. Sky told me there was little instruction about sexual and reproductive health besides the basics of reproduction.
After years of pain, Sky was diagnosed at age 18 with endometriosis, a painful disorder that can lead to fertility complications. The condition might have been diagnosed much earlier if they had learned more about their own bodies and reproductive health in school, Sky believed.
Unfortunately, Sky's experience isn't unique. Over the past year and a half, I've spoken to more than 40 young people from 16 counties throughout Alabama who also didn't learn about their sexual and reproductive health in school. Like Sky, they missed out on critical information and described the negative impact this had on the choices they made and their health as they grew older.
Schools in Alabama are not required to teach about sexual health but if they do, the State Code mandates a focus on abstinence. The State Code also contains stigmatizing language around same-sex activity and prohibits schools from teaching about sexual health in ways that affirm lesbian, gay, bisexual and transgender (LGBT) youth. This makes it even harder for young people like Sky to get information.
But Alabama is not alone. Sixteen other states in the U.S. also do not mandate sex education in schools. And at least five others have laws stigmatizing same–sex activity.
Comprehensive sexuality education can improve health outcomes for young people. It can help them learn about their bodies and how to recognize abnormal gynecological symptoms, steps they can take to prevent and treat sexually transmitted infections (STIs) and other dangers to their health, and where they can go for reproductive health services.
Sex ed can also educate young people about the human papillomavirus (HPV) — the most common sexually transmitted infection in the U.S. — and how to lower their risk of HPV-related cancers through the HPV vaccine.
This information can improve young people's health and save lives. Yet so few young people in schools throughout Alabama — and the U.S. — receive it. Instead, like Sky and other Alabama students, many young people receive abstinence-focused education.
These programs withhold critical, science-based information young people need to make safer decisions on their sexual health. They also shame adolescents about their sexuality, often leaving young people uncertain about who they can talk to or where they can go for accurate information about sexual behavior and health.
The problem is both a lack of political will and of adequate funding. Discriminatory property taxes and an inequitable education system leave many school districts in rural and less wealthy regions of Alabama without adequate funding. This means that programs considered optional, like sex ed, often aren't offered.
Alabama, a state with high rates of sexually transmitted infections and cancers related to HPV needs to do more to address historic inequalities and state neglect that have left Black people at a higher risk of poor health outcomes. Mandating comprehensive sexuality education for all of the state's schools — and allocating state funding for these programs — would be an important step forward.
Students in underfunded and neglected school districts — many of whom are Black and living in poverty — often lose out on access to critical and lifesaving information. It keeps them from being able to make informed and safe decisions and can harm their health. This unequal access to information can create lifelong disadvantages and may contribute to racial disparities in health as young people age into adulthood.
The Black Belt region of Alabama, where Sky is from, has high rates of poverty and poor health outcomes. The Black Belt region also has high rates of sexually transmitted infections and the highest rates of HIV in the state. Yet schools in this rural and marginalized region of the state are persistently underfunded.
The COVID-19 pandemic has brought glaring attention to systemic inequalities and racial disparities in health, including in Alabama, where Black people are significantly more likely to die from the virus than white people. Within the United States, we continue to see the disproportionate toll the pandemic has taken on Black people, who are more likely to live in poverty, lack access to health insurance, and suffer from chronic health conditions that put them at a higher risk of adverse health outcomes from the virus.
The pandemic has highlighted the importance of ensuring that everyone has the information, tools, and resources they need to make informed decisions to protect their health. Schools in Alabama — and across the country — should help do that for all young people.
The pandemic is also showing us what happens when discrimination and neglect leave certain people out.