Steve Marshall is slowly dismantling the Special Prosecutions Division
Since his appointment by disgraced former Gov. Robert Bentley, Attorney General Steve Marshall has slowly and deliberately undermined the Attorney General's Special Prosecutions Division established by his predecessor, Luther Strange. By withholding funds and not replacing staff, he has destroyed morale, fostered discontent and generally worked to disrupt the efforts of the elite public corruption unit to further his political career.
Perhaps most shockingly, according to some who have left his office, Marshall has gone so far as to hinder investigations to protect certain politicos from indictments. Marshall is said to be especially angry about the "campaign finance" investigation, which promises to insnare prominent lawmakers who he hoped to court as political allies.
Attrition is one tool Marshall has efficiently used to dismantle the unit led by Division Chief Matt Hart, according to former staffers. It is not only his unwillingness to ruffle political feathers that has led to Marshall's actions but also his jealousy over Hart's success, according to veterans of the office.
Marshall earned his appointment as Attorney General by offering to investigate Hart and the team that prosecuted convicted felon and former Speaker of the House Mike Hubbard. The bargain to investigate the Hubbard prosecution team was brokered with Marshall under direction from Bentley's paramour, Rebekah Caldwell Mason, according to former Bentley insiders.
Sources: Marshall appointed AG after agreeing to investigate "rogue" prosecutors
In the months since Marshall took office, the numbers of staff prosecutors and investigators at the Special Prosecutions Division has been reduced to a dwindling few.
Most recently, Deputy Attorney General Mike Duffy announced he is leaving the Attorney General's office to take a position with a U.S. Attorney's Office in Nebraska in Nebraska. Duffy proved himself a stellar prosecutor during the Hubbard trial. Duffy led the jury through a precise litany of Hubbard's crimes, tying Hubbard's actions to his play-for-play scheme that resulted in a conviction on 12 felony counts of public corruption and a four-year prison sentence in a state prison.
Assistant Attorney General Megan Kirkpatrick will also be leaving in May to take a federal assignment.
Investigator Kevin Blackburn took a job at Pardons and Paroles because he was offered a raise that Marshall refused to match. Likewise, Investigators Chris Clark and Byron Butler accepted positions at the State Ethics Commission.
"They were all loyal to Hart and loved the unit," said a former staffer. "But Marshall was intent on tearing the unit apart from the beginning and nothing has changed." Another said, "Working for Hart is a master's class in how to prosecute white collar crime, so, it's a fertile field for federal agencies to pluck the best candidates."
Along the way, Marshall has disparaged Hart to defense attorneys, and, according to several Business Council of Alabama members, he assured CEO Billy Canary that Hart's days are numbered should he win the Attorney General's race.
"It has been a mystery as to why BCA would make the state's attorney general's race it number one priority," said a BCA member. "But Marshall's promise to eliminate Hart explains why Billy is personally backing Marshall with our money."
Canary's career suffered a deviating blow after his role in Hubbard's schemes were revealed during his criminal trial. Now, it appears Canary's $125,000 donation to Marshall from Progress PAC is payback for the embarrassment he endured on the witness stand.
Meanwhile, would-be criminals and criminal defense attorneys are jubilant that Marshall is gutting the Special Prosecutions Division, leaving Hart with only a barebones crew to fight public corruption.
Jon Barganier was incorrectly identified earlier in this article. We apologize for any inconvenience this may have caused him.
Governor declares state of emergency ahead of Tropical Storm Zeta
Zeta is currently a tropical storm over the Gulf of Mexico, but it is predicted to make landfall as a category one hurricane.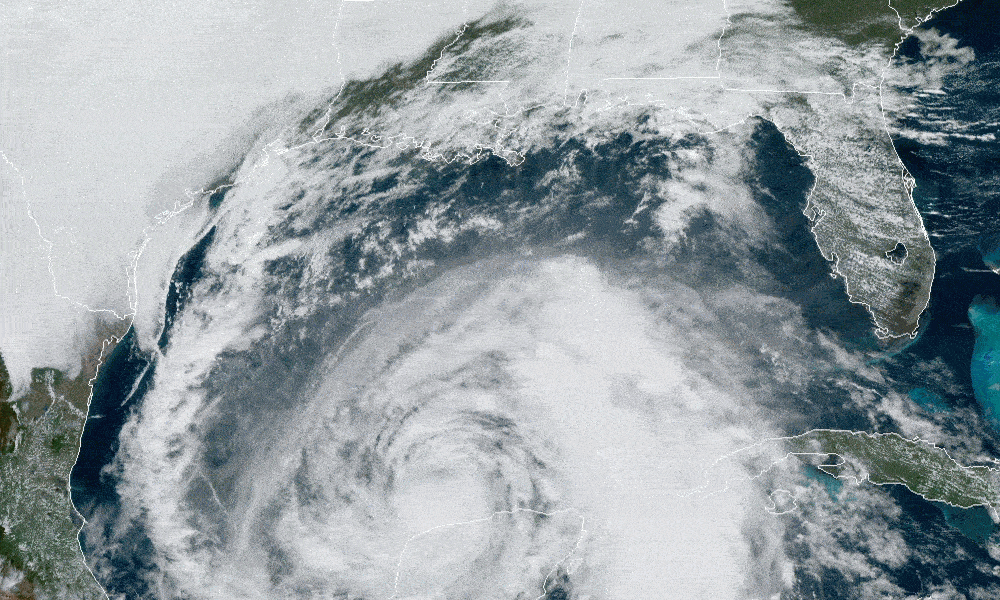 Alabama Gov. Kay Ivey on Tuesday issued a state of emergency as Tropical Storm Zeta approaches the Gulf Coast.
"Ahead of Tropical Storm Zeta's anticipated landfall Wednesday evening as a Category 1 hurricane, I am issuing a state of emergency effective today at 4:00 p.m.," Ivey said. "While this storm is not expected to have an impact as large as storms we've seen move through the Gulf earlier this year, we want to be in the best place possible to respond to anticipated rain, storm surge and mass power outage. I encourage everyone to remain weather aware and tuned in to their trusted news source as this storm could shift direction or change intensity. We continue to track the path of this storm and will stay in touch with the people of Alabama with any updates."
Zeta is currently a tropical storm over the Gulf of Mexico, but it is predicted to make landfall as a category one hurricane. The National Hurricane Center is predicting Zeta to make landfall in Mississippi on Wednesday and then proceed toward Alabama, but these storms can and do move.
A more easterly track could prove devastating to the Alabama Gulf Coast as was the case with Hurricane Sally, which shifted course in September, hitting Alabama, though Zeta is expected to be weaker than Sally at landfall.
The storm surge from the Mississippi-Alabama border to Dauphin Island is forecast to be 5 to 8 feet. Mobile Bay to the Alabama-Florida border is expected to have 3 to 5 feet of storm surge and from the border to Navarre, Florida, could experience 2 to 4 feet of storm surge.
Hurricane force winds are a possibility with this storm. Tropical force winds are expected to be an issue for Southern Mississippi and Alabama well inland. There is expected to be heavy rainfall across the state Wednesday night into Thursday morning.
The Baldwin County Emergency Management Agency announced that sandbags are available inside the county commission office at Robertsdale Central Annex (22251 Palmer Street) until 4:30 p.m. Tuesday and from 8 a.m. until 4:30 p.m. Wednesday or while they last.
Bring any help and shovels you will need. There is a limit of just 25 bags per person. Alabama's coastal counties are currently under a Tropical Storm Warning, a Storm Surge Warning for Mobile County and a High Rip Current and High Surf Warning.
Congressman Bradley Byrne said, "I just finished up briefings from Alabama EMA, FEMA, and the National Hurricane Center regarding #Zeta. We should not take this storm lightly and should start making preparations right away. After sundown Wednesday, I'd encourage everyone in Southwest Alabama to stay home and off the roads until sunrise Thursday. This storm will have impacts as far north as Montgomery, so those in Washington, Clarke, and Monroe counties will see tropical storm force winds and heavy rain. I'd encourage everyone to charge their phones and other necessary electronics. If you have an emergency during the storm, call 911 and do not try to drive."
Coastal Alabama is still in the process of recovering from Hurricane Sally which hit the state on Sept. 15.