Roy Moore: No reluctance to run for office — including governor — if opportunity arises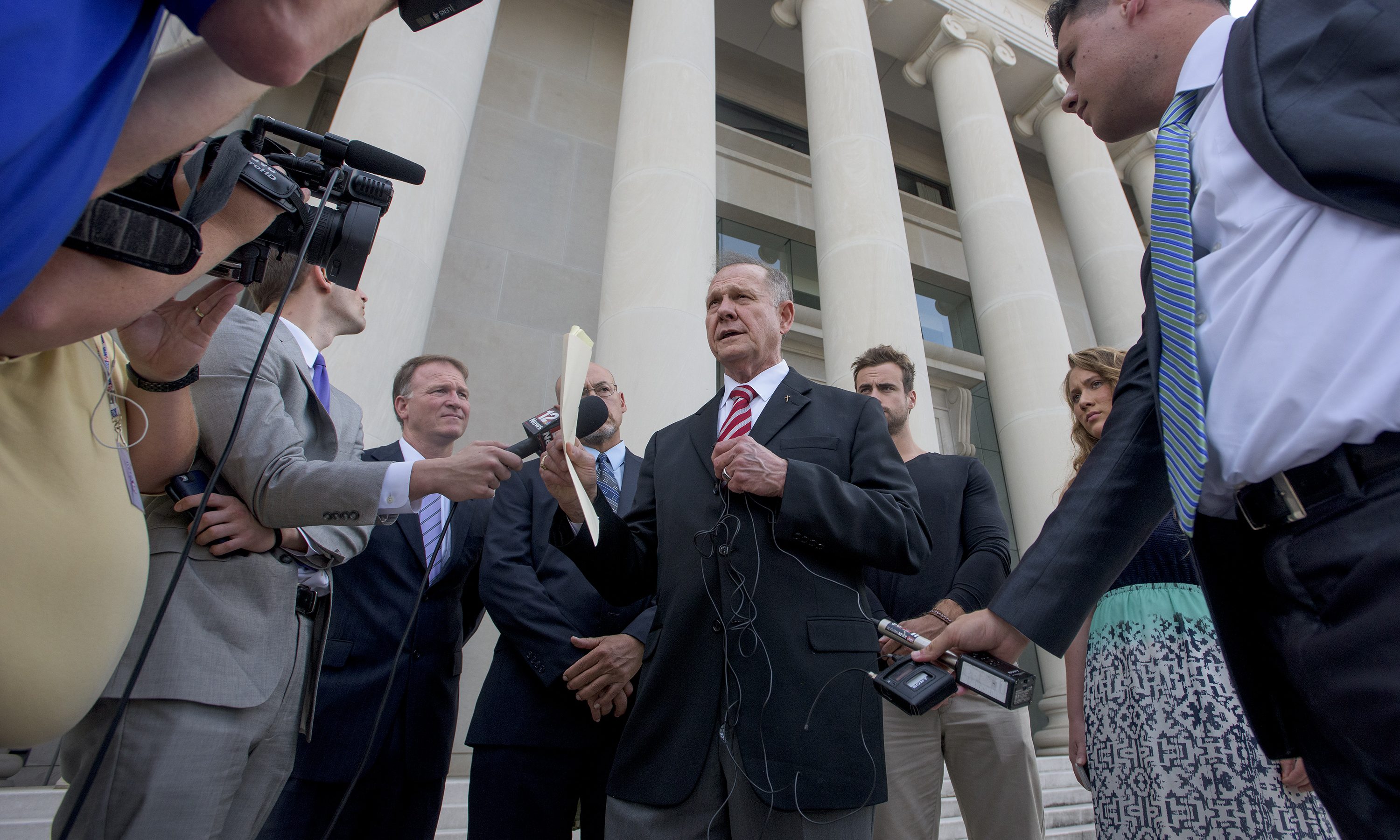 Former Chief Justice of the Alabama Supreme Court Roy Moore opened the door on the possibility that he may again return to the political arena in the future on Thursday, contradicting an earlier report that Moore was done running for political office.
Moore made a point of clarifying his position in a written statement released Thursday.
"At a press conference on April 30, 2018 announcing the filing of a defamation lawsuit against my accusers, a reporter asked me if I had plans to run for public office again," Moore wrote. "I have no plans at this time for running for anything."
That made headlines as it appeared that Moore was acknowledging that his career was over. Not so, Moore says.
"The Associated Press then sent out a story, picked up by Time Magazine, that misquoted me as saying I had 'no plans to run for any office again, including that of Alabama governor,'" Moore said. "To clarify, as I said in my response, I have no plans at this time to run for office. Nevertheless, plans change. If the opportunity arises to make a difference, I will have no reluctance to again run for political office, including that of Governor."
Moore has made headlines in recent days by suing the women who came forward to accuse him of acting inappropriately with them in the 1970s Gadsden dating scene. If Moore is truly pondering running for office again, clearing his name could be seen as the first step in the process in rehabilitating his name.
The Washington Post won a Pulitzer Prize for their reporting about Moore.
In their reporting, The Washington Post said that Moore dated several young women in their teens. Most disturbing was a claim by Leigh Corfman that Moore undressed her down to her underwear and the two engaged in inappropriate touching through their underwear areas in 1976 when Corfman was just 15.
Moore maintains that Corfman and the other accusers from 40 years ago are liars, and he is taking them to court. Moore was sued by Corfman, leading to Moore countersuing. On Monday, Moore expanded that to include more of his accusers.
It is too late for Moore to run as a major party candidate in the 2018 elections and age limits keep Moore from running for a judgeship again, but there is still 2020. Moore narrowly lost the U.S. Senate special election to long shot candidate Doug Jones. That was for the remainder of Jeff Sessions' term; not for a full six years.
Could Moore be considering running for senator against Jones? Congressman Bradley Byrne, R-Montrose, and State Senator Del Marsh, R-Anniston, are considered the early GOP favorites to be the GOP nominee to face Jones in 2020.
Moore has many enemies in the business community of the state, but he has name recognition so does not need fund raising parity.
The Legislature won't be up for reelection until 2022. The only statewide elections in 2020 will be the president of the United States and the Public Service Commission presidency. Moore would be a prohibitive longshot for president, but president of the Public Service Commission could be a wide open race in two years.
Current Public Service Commission President Twinkle Cavanaugh is running for lieutenant governor.

Gary Bauer endorses Hightower for Congress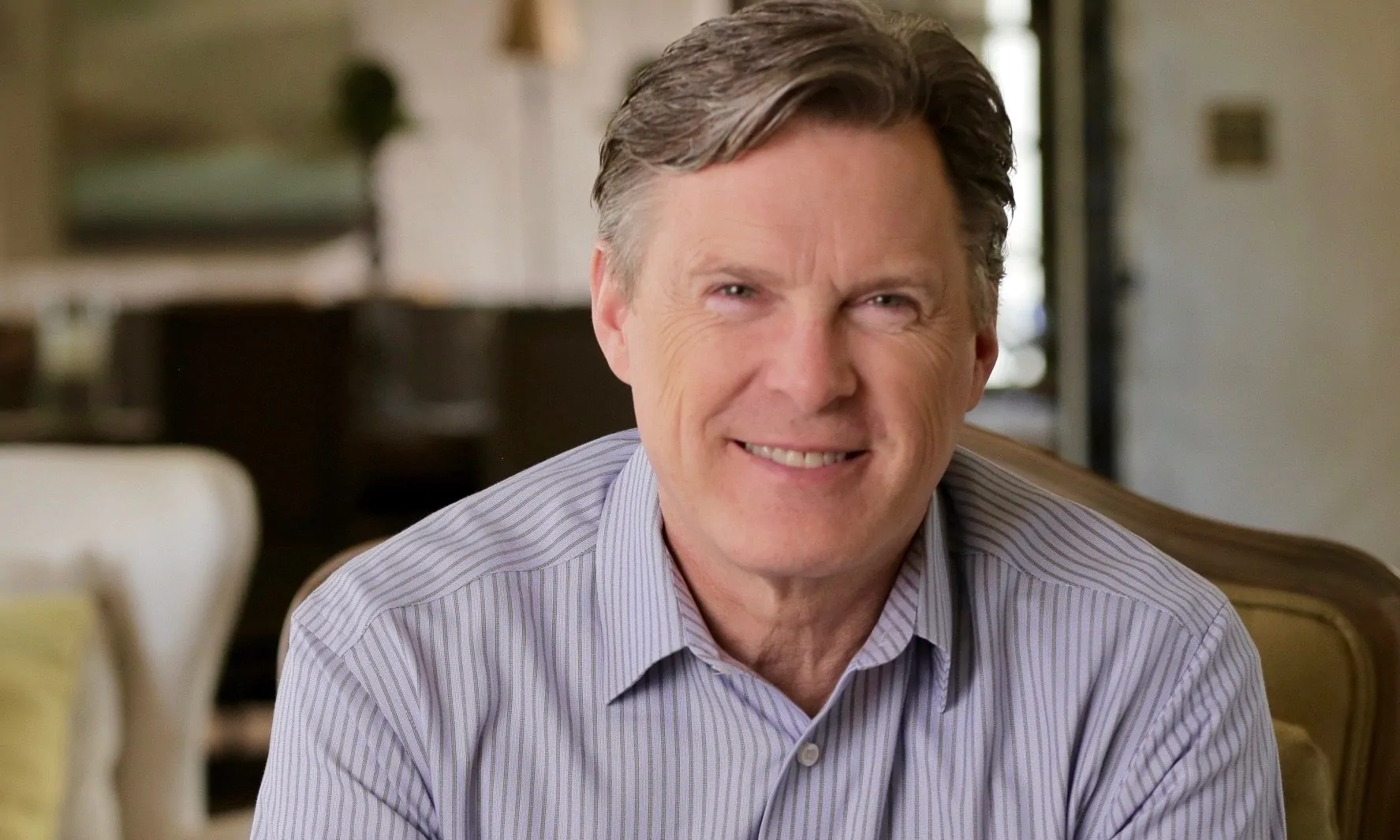 Congressional candidate Bill Hightower's campaign announced Wednesday that he has received the endorsement of national social conservative leader Gary Bauer.
"I am proud to endorse Bill Hightower for Congress," Bauer said. "Bill is a man of God who is an unapologetic voice for faith, family and freedom. He has worked to defend the unborn both in public and private life for 40 years and there has been no stronger advocate for protecting our religious liberties."
"Bill Hightower has a proven pro-family, pro-life record that the voters of south Alabama can count on," Bauer said. "As their congressman, I know Bill Hightower will stand with President Trump to defend our values, protect our constitutional rights, secure the border and put hard-workings America first."
"Susan and I have followed Gary Bauer since his service to President Reagan, and his later work on the Family Research Council," Hightower said. "Because of our personal support of James Dobson's, Focus on the Family, with whom Gary worked, we have for at least 30 years leaned heavily upon his conservative, family-oriented commentary on culture. It is an honor to be endorsed by Gary, because like him, I am a staunch supporter of Israel and deem our religious freedoms as core to who we are as Americans."
Bauer currently serves as president of American Values, a public policy think tank, and was Washington director of Christians United for Israel Action Fund. Bauer has held several positions in the administration of former President Ronald Reagan including deputy under-secretary of education from 1982 to 1985 and under-secretary of education from 1985 to 1987.
Bauer was then appointed assistant to the president for policy development, a position he held until January 1989. He later served as a senior vice president of Focus on the Family and as president of the Family Research Council.
In 2000, Bauer sought the Republican nomination for president of the United States. Then-Texas Gov. George W. Bush won the nomination and went on to win the 2000 election.
Hightower is running in Alabama's 1st Congressional District in the July 14 Republican Primary runoff against former State Rep. Barry Moore, R-Enterprise.
Incumbent Congressman Bradley Byrne is not running for re-election.
Hightower has a bachelor's degree from the University of South Alabama and a master's degree from Vanderbilt University. Hightower has worked for several Fortune 500 companies around the world before moving back to South Alabama in 2002. He has started and run several small businesses in the Mobile area. Hightower is a husband, father and grandfather.
The winner of the Republican nomination will face the winner of the Democratic primary runoff in the Nov. 3 general election. On the Democratic side, James Averhart is running against Kiani Gardner.