Alabama New South Alliance endorses Mallory Hagan in 3rd Congressional District race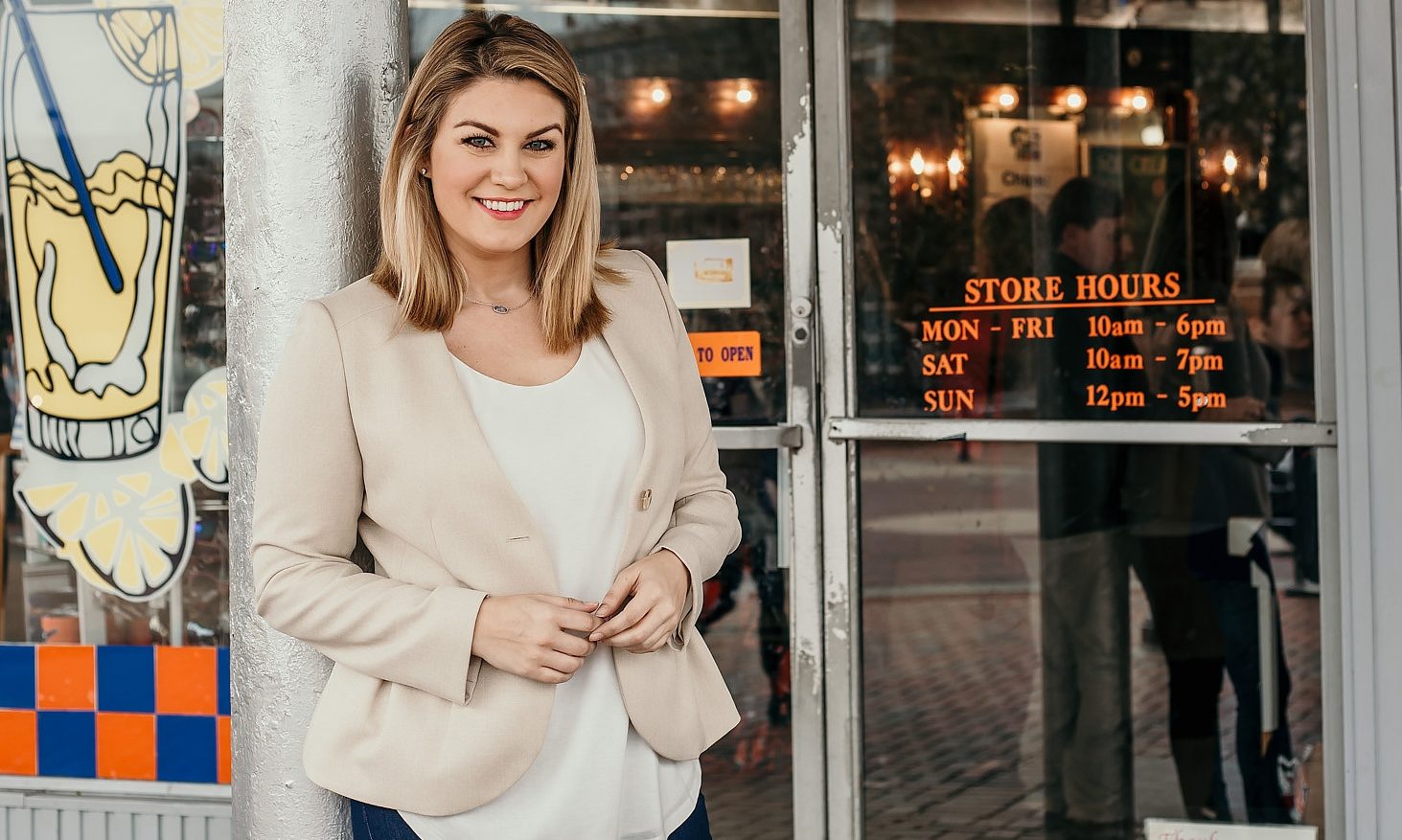 The Alabama New South Alliance — a branch of one of the state's largest and most active Democratic organizations, the Alabama New South Coalition — has endorsed Democratic candidate Mallory Hagan, a former Miss America, in the congressional race to unseat U.S. Rep. Mike Rogers, R-Alabama.
Hagan is running against Adia McClellan Winfrey for the Democratic nomination on June 5.
Hagan, a former television anchor and reporter, is running on a platform that includes better access to healthcare, criminal justice reform, rural community advancement, protection of voting rights and access to technical training for high-wage jobs.
Hagan said she was proud to accept the endorsement.
"I am incredibly humbled and honored to receive this endorsement from the Alabama New South Alliance," Hagan said. "This recognition represents more than just a political nod for my candidacy.
"It is a reflection of the organization's belief that I am a dedicated champion for change within this state – change that requires the same strength of character that is reflected among the members, founders, and leaders of the Alabama New South Coalition."
Hagan said she would accept the endorsement with the understanding that her personal responsibility will be to work to advance the purpose set forth by the Alabama New South Coalition in its mission statement: "to promote the general welfare of ALL people."
Lilly Ledbetter, a pioneer for women and equal rights pay who was the namesake of the 2009 equal pay protection law, has also endorsed Hagan. Her other endorsements include the Retail, Wholesale and Department Store Union and End Citizens United, a group that works to reform campaign finance laws.
She has also earned the distinction of being a Gun Sense Candidate from Moms Demand Action.
The primary election is scheduled for June 4, and the general election is set for November.
Kirk Hatcher's (potential) problem with the Hatch Act
Hatcher is set to face former Rep. John Knight in a special election runoff on Dec. 15.
Is Kirk Hatcher eligible to run for public office? That might seem like an easy question to answer, given that Hatcher has represented Alabama's 78th House District since 2018 and is currently the overwhelming favorite to win a special election for the District 26 state Senate seat.
But on Monday, a question about Hatcher's eligibility — specifically, whether the Hatch Act would prohibit him from holding public office because of his employment as director of Head Start in Montgomery — sent Hatcher's staff scrambling.
While assuring APR that Hatcher is "absolutely eligible" to run, his spokesperson, Ashley Roseboro, forwarded a redacted opinion that Roseboro said the campaign requested and received from the U.S. Office of Special Counsel.
Roseboro said the opinion stated that "Rep. Hatcher is in full compliance with the Hatch Act."
However, that opinion, after the redactions were removed by APR, turned out to be from 2014 and for a nonprofit named Opportunities for Otsego, located in upstate New York. It did not address Hatcher's specific situation, and it obviously did not find him in "full compliance."
The Hatch Act is a federal law in place to prevent federally funded programs from engaging in political activities and to restrict the political activities of federal employees and employees whose salaries are funded by federal grants. In Hatch Act guidance issued by various agencies online, Head Start programs and their employees are specifically mentioned as examples of workers who cannot participate in political activities during working hours or run for or hold partisan public office.
As the director of Montgomery's Head Start program within the Montgomery Community Action Partnership, Hatcher would seem to fall under that limitation. However, there are a few exceptions to that general rule, mostly based on how federal funds are distributed and controlled at the state and local level.
According to the Otsego opinion, which outlines the general funding setup for Otsego County's Head Start programs, it seems likely that the Head Start program in Montgomery also operates on federal grant dollars and has local control of how that money is spent.
In that case, according to the Office of Special Counsel in the Otsego opinion, Hatcher, as the Head Start director, would be ineligible to hold partisan public office if his salary was fully funded by federal money.
APR asked Roseboro if Hatcher's salary was partially funded by sources other than federal funds. He declined to answer, saying only that "Rep. Hatcher is eligible to hold public office."
Late Monday night, Roseboro sent a final email acknowledging that the initial opinion he sent APR was not prepared for the Hatcher campaign, as he previously stated. Instead, he said the campaign was directed to that opinion by the Office of Special Counsel when it called seeking guidance regarding Hatcher and the Hatch Act. Roseboro said the campaign also spoke with attorneys at the Special Counsel's office, but specifics about those conversations or when they took place were not provided.
The email also contained a statement from Hatcher: "My candidacy for State Senate is not in violation of the Hatch Act and I am in compliance with all state and federal election laws. I am excited about finishing this race as people have shown that they are ready to move forward with new leadership and continue to maximize Montgomery's opportunities and potential."
The email did not offer an explanation of how Hatcher is in compliance with the Hatch Act or what specific exception he is relying on.
Hatcher is set to face former Rep. John Knight in a special election runoff on Dec. 15. The winner of that runoff is almost certain to become the District 26 state senator.