Ivey's school safety council makes 10 recommendations, avoids gun regulations
A group started by Gov. Kay Ivey to make recommendations to enhance school security across the state released a report this week that highlights 10 ways to improve school safety through physical security, better threat assessment and coordination with law enforcement.
The group avoided any recommendations for changes to the state's gun regulations, despite calls for reform from some lawmakers on both sides of the aisle earlier this year, and stayed silent on sources of funding for its proposed changes.
The Securing Alabama's Facilities of Education (SAFE) Council — which Ivey created in March after 17 students and staff died during a mass shooting at Marjory Stoneman Douglas High School in Parkland, Florida, a month earlier — released its 36-page report through the governor's office Monday.
The ten recommendations from the council include finding more funding for school resource officers, the creation of district safety coordinators, better coordination between law enforcement and schools using linked surveillance systems, better tracking of school violence and enhanced reporting of threats to educational facilities.
The council also called for a bond issue for school building safety enhancements as part of system-wide security plans that meet "standardized security levels." The amount for the bond issue was not specified in the report.
"Some are historical landmarks, many are hubs of their communities, several serve fewer than 100 students, and a few are as large as college campuses," the council's report reads. "With such diversity, the common thread that weaves them together is the challenge of maintaining school safety. Each school requires a level of safety that must address physical security for all students, employees, and visitors on campus."
Funds available through the proposed bond issue would be used for safety upgrades that include security cameras, exterior and interior door locks, monitored exterior access points, emergency response technology and visitor entry systems.
District safety coordinators would oversee the installation of the new safety equipment and enforce safety and security policies based on the needs of each individual school district, according to the report.
"I am very pleased with the findings of the SAFE Council and I am already having discussions with agency heads about implementing some of these recommendations immediately," Ivey, a former teacher herself, said in a statement Monday. "Other recommendations need further consideration and will need some actions by the Alabama Legislature."
Ivey said she would continue to review the recommendations within the report and other options that are not directly addressed in the report to "ensure that all Alabama schools are as safe and secure as possible."
"I am confident that once these recommendations are fully implemented they will greatly reduce the chance for tragedy in our schools," Ivey said, though she did not commit to any of the recommendations included in the report.
Members of the SAFE Council included Interim State Superintendent of Education Ed Richardson, Alabama Community College System Chancellor Jimmy Baker, ALEA Secretary Hal Taylor, Mental Health Commissioner Lynn Beshear and Acting Information Technology Secretary Jim Purcell.
The report of the Council isn't binding for the governor or the Legislature, which would need to act to make many of the recommendations possible. The Legislature will return later than usual next spring because of statewide elections this fall.
"The only thing more important than making sure Alabama students receive a quality education that prepares them for the future, is making sure they are safe from hurt, harm, and danger when in our care," Richardson said.
The interim state superintendent said it is the state's responsibility to use whatever resources necessary to keep schools safe.
"The only thing more important than making sure Alabama students receive a quality education that prepares them for the future is making sure they are safe from hurt, harm, and danger when in our care," he said.
The full list of 10 recommendations fall into three categories, according to the report:
Physical Security
Funding for school resource officers and district safety coordinators
A bond issue for enhancing school building and facility security
Surveillance linked to law enforcement
Threat Assessments and Mental Health
School-based mental health
Identifying warning signs
Reporting threats
Tracking school violence
Coordinated Training and Planning
Empowered and accountable district safety coordinators
Building a culture of safety
School safety training and compliance teams
A wide variety of gun and school safety legislation arose during the final month of the 2018 legislative session earlier this year, but most of them failed to beat the calendar as lawmakers prepared to return home to their districts a bit earlier than the constitutionally mandated end to the session that would have come in mid-April.
It's common for lawmakers to end the session early during an election year.
The Parkland shooting in Florida along with a school shooting at Birmingham's Huffman High School in early March added a sense of urgency to lawmakers' proposals, none of which made it into the SAFE Council report.
Senate, House leadership divided over calendar realities of passing gun safety bills
The bills range from the conservative end of the spectrum to the more liberal end. A bill proposed by Rep. Will Ainsworth, R-Guntersville, would have armed teachers in the classroom and another from Rep. Allen Farley, R-McCalla, aimed to create armed volunteer security forces supervised by local sheriffs.
Most Democrats and some Republicans were hesitant about Ainsworth's plan, citing the many "variables" that would be present if a teacher were to intervene in the case of an active shooter.
On the Democratic side of the aisle, Rep. Juandalynn Givan, D-Birmingham, filed a bill after the Parkland shooting that would raise the age limit to purchase long guns like the AR-15 from age 18 to 21, while Rep. Laura Hill, D-Birmingham, had another that would have banned all semi-automatic rifles.
More bills followed. Rep. Merika Coleman, D-Birmingham, proposed a law that would allow the courts to take guns away from people who have been deemed to be a threat to themselves or others.
While leadership in the House under Speaker Mac McCutcheon worked with lawmakers on their proposals and seemed supportive of a vote on some of the bills, Senate President Pro Tem Del Marsh said in March that he wanted to wait until the SAFE Council report was released, pushing the possibility of addressing the bills off until next year.
Some gubernatorial candidates including Democrat Sue Bell Cobb, a former chief justice of the Alabama Supreme Court, and Birmingham evangelist Scott Dawson, a GOP candidate for governor, have been critical of Ivey's initiative.
In March, Dawson said Ivey was not acting fast enough on school security.
"When Kay Ivey assumed office after the resignation of Governor Robert Bentley, she disbanded 18 task forces which she claimed had been ineffective and promised to 'make decisions ' not ' kick the can," Dawson said at the time.
Cobb criticized the report for its lack of funding options Monday in a statement.
"The report released by the SAFE Council makes recommendations that would make our schools safer, but without additional revenue to implement these recommendations, they are simply words on a page," Cobb's statement said.
The SAFE Council's report is part of Ivey's four-pronged "Smart on Safety Initiative," which she announced at the State Capitol in March.
The plan included supporting a separate bill in the Legislature to make more funds available for school security, which passed, standardizing emergency operations plans for schools and emphasizing the "see something, say something" program to require schools to identify students who might be a danger to themselves or others.
The second step, which is underway, includes Ivey's full review of the report and in-depth discussions with leaders of agencies affected by the recommendations, the Governor's Office said. The third step includes implementation of the recommendations that do not require legislative approval.
The fourth step will include the ongoing review of school security needs by the SAFE Council.
There may be one more red snapper weekend coming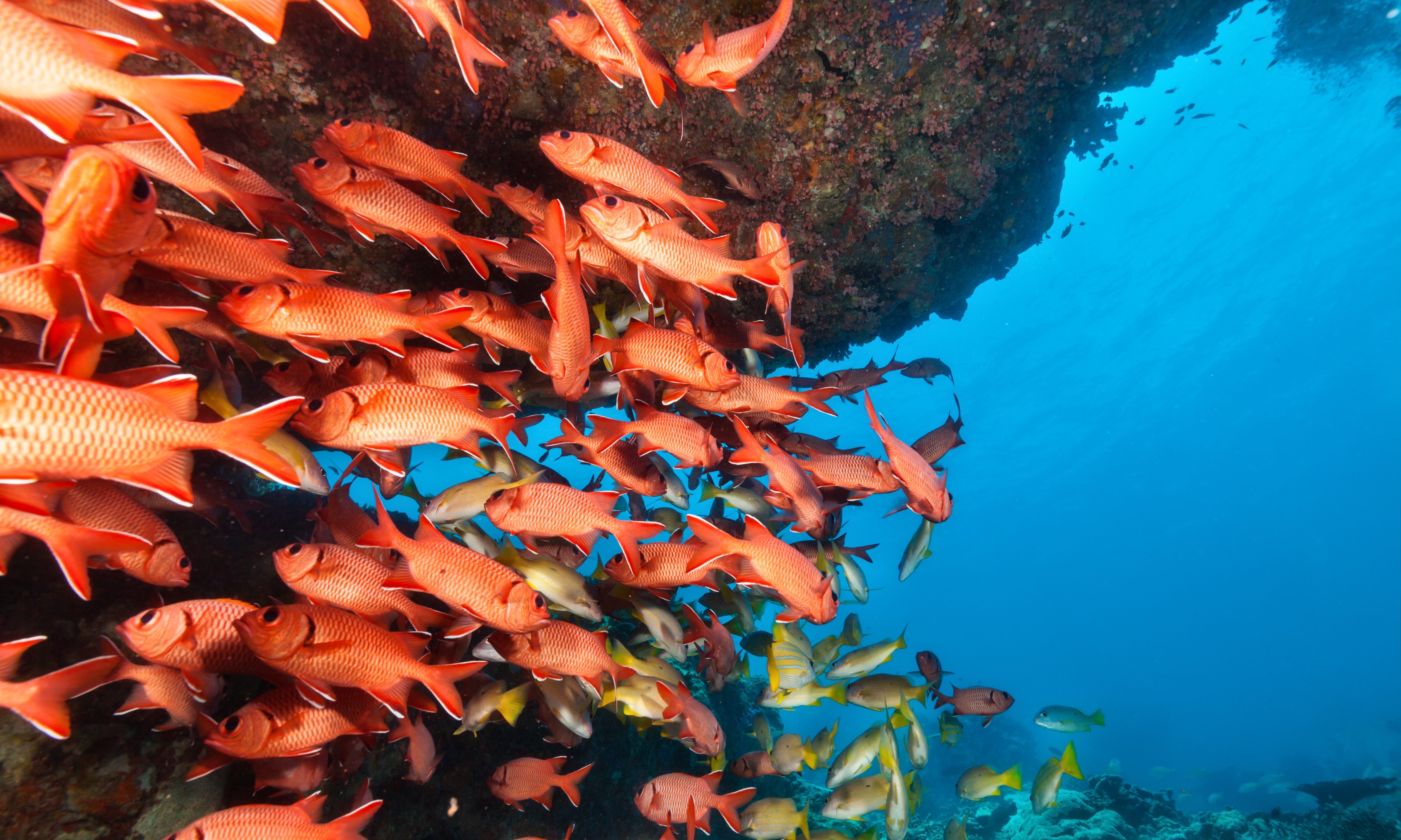 The Alabama Department of Conservation and Natural Resources announced Thursday that their preliminary 2020 red snapper numbers show that Alabama fisherman may have not reached their quota on the pounds of red snapper taken this year. This opens the possibility that the state may add a fall opportunity to catch the fish, which is highly prized by saltwater anglers.
Scott Bannon, the director of the Alabama Marine Resources Division, said that the preliminary harvest numbers for the private recreational sector indicate about 100,000 pounds remain in the quota of 1,122,622 pounds.
The red snapper season for private recreational anglers, which includes state charter vessels, was supposed to have originally lasted 35 days, beginning the Friday of Memorial Day weekend; however, state regulators cut the season to just 25 days when they noticed an uptick in the number of boats on the water this year compared to previous years.
It now appears that the state did not reach quota.
Bannon said he and Commissioner of the Alabama Department of Conservation and Natural Resources Chris Blankenship are discussing options that would give Alabama anglers another option to catch Alabama's most prized reef fish species.
"The private recreational angler season went really well even though we closed a little earlier than we anticipated," Bannon said. "The data showed a tremendous number of people took advantage of the season, especially with the opening earlier on May 22."
Bannon said that the MRD detected a significant uptick in angler participation this year when they analyzed the data.
"The average vessel trips for the season were 713 trips per day," Bannon said. "That means a lot of people went fishing compared to the last two years, which had an average of about 530 vessel trips per day."
Bannon believes that the coronavirus crisis was a major factor in more Alabamians going fishing this year.
"I think people took advantage to go snapper fishing when they could not participate in other activities," Bannon said. "They could not get on cruise ships. They couldn't go to Disney. People were not playing travel sports. Boating was considered a safe outdoor activity, so I do think the COVID-19 pandemic affected the snapper season. I think it prompted more people to go snapper fishing than we had in the past."
Bannon said that they might have shortened the snapper season even further than they did without Tropical Storm Cristobal, which significantly limited fishing on the third weekend of snapper season.
"Even after the second weekend, I had people tell me about the high number of boats they were seeing offshore," Bannon said. "They said there's no way we're going to make it to July 19. My thoughts were that as the season progresses the fervor dies down in July, and fishing gets a little tougher. Again, with not having other activities available, the weather outside that Cristobal weekend was really good and people went fishing."
"The Cristobal weekend slowed down the catch effort," Bannon explained. "You can also see the weekend days had much higher catch effort."
The five Gulf states were granted control of red snapper management in 2018. Alabama added Mondays to the weekend to try to spread out the effort and provide more opportunities to fish.
"I think adding Mondays was a success," Bannon said. "Some people felt that had a negative impact and reduced season length because of the Monday fishing. But if you add up all of the Monday effort, it is barely more than our peak Saturday. Mondays did exactly what we hoped it would do. It provided opportunities to avoid the Saturday chaos, allow people who work weekends an opportunity to go, and allow people who were on vacation who had to travel on Saturday to have an extra opportunity. And, if you were local, the feedback I got was they took advantage of Mondays instead of trying to fish on Saturdays when the effort was so high. They didn't fish any more because it was open on Mondays; they just fished a different day."
Red snapper season closed down after July 3.
"I know there was disappointment that we didn't have red snapper for the Alabama Deep Sea Rodeo, being the nation's largest fishing tournament," Bannon said. "With all of the other challenges the rodeo had with the COVID-19 issues and all the events that were canceled, I think they had the best event they could under the circumstances."
Alabama charter boat fleet still operates under federal management through NOAA Fisheries. The charter season opened on June 1 and ran straight through August 1.
"I think the charter season went really well, especially considering that, when the coronavirus first hit, a lot of people were canceling trips early in the year," Bannon said. "As boating was considered a safe activity, many of the boats adjusted their capacity so people felt comfortable and safe. They lost the Cristobal weekend just like everyone else, but they got to fish pretty consistently for the 62 days they were open. From my discussions with the captains, they considered it a very good season considering the COVID circumstances. And I think they'll have a good fall season as people still have limited outdoor activities. The charters will target other fish, like amberjack, which is scheduled to be open until October 31. They can also catch vermilion snapper (beeliners) and other reef fish species as well as king mackerel."
Bannon said that he was encouraged by the variety of sizes of red snapper.
"We had a large number of smaller fish, which we attribute to a strong year-class of fish," Bannon said. "Those younger fish will crowd those reefs. What you should see in the next year or two, those fish will be growing up around those reefs and then dispersing. We should be able to follow the year-class and see how it works out over the next few years."
What state regulators will do to allow more fishing opportunities for red snapper, or even if there will be another red snapper weekend, has not yet been determined.
August is the month to renew your hunting and fishing licenses.
Alabama has an enormous variety of outdoor opportunities for hunters and fishermen. You can literally hunt and fish year-round in Alabama. Unlike youth sports or attending sporting events, concerts, movies, shows or shopping, the whole family can participate in both hunting and fishing while still socially distancing and protecting themselves from catching and spreading the coronavirus.