Cobb campaign employs registered sex offender as field director 
People change, but few campaigns hire registered sex offenders to go door-to-door canvassing for votes, but former Chief Justice Sue Bell Cobb did. Judge Cobb says she didn't know that her campaign hired a rapist until a story was about to break, but her campaign did.
Birmingham families didn't know that a sexual predator was there on Cobb's behalf but they should have known.
Paul Littlejohn III, a registered sex offender, is a deputy field director for Judge Cobb's campaign which has paid his company, Unity Group Solutions, over $40,000 in the last two months for, "cultivating and delivering the African-American vote in the Birmingham region," according to an al.com article.
In al.com's detailed story on Littlejohn's rise in politics, the fate of the young woman he savagely raped and sodomized is barely acknowledged.
A search of the Alabama Secretary of State's business entities shows neither Unity Group Solutions as a registered Alabama business entity or Paul Littlejohn as an incorporator or agent of any business.
Littlejohn was convicted of forcible rape and sodomy of a young woman he did not know, along with robbery, in 1984. He accepted a plea deal rather than face trial and the possibility of a life sentence, according to Littlejohn's telling of events.
Cobb's campaign chair, Landon Nichols, says that Cobb didn't know about Littlejohn's past until he made her aware of the problem a few weeks ago. He told al.com it was a campaign decision. However, a simple Google search immediately yields Littlejohn's sex offender registration page.
According to the Alabama Law Enforcement Agency Community Information Center page, Littlejohn, a.k.a Boom Boom, registered as a sex offender on May 25, 2017. His last home address verification was April 30, 2018, where his residency is listed as "homeless," which may be due to delays in processing sex offender data, according to the state.
Littlejohn's employment is listed as contract work.
According to al.com's Roy S. Johnson's telling, Littlejohn has paid his dues and is an example of second chances. The story is filled with feel-good anecdotes, not the failure of Cobb's campaign to alert the public to a sex offender standing at their door asking them to vote for Judge Cobb.
There is no mention of the woman Littlejohn brutally sexually assaulted or how being violently compelled to have intercourse and perform oral sex on a stranger has shaped her life.
All we know is Littlejohn works for Cobb. But how many of the families he visited knew Judge Cobb sent a sex offender to their homes?
Former UA president Judy Bonner endorses Jeff Sessions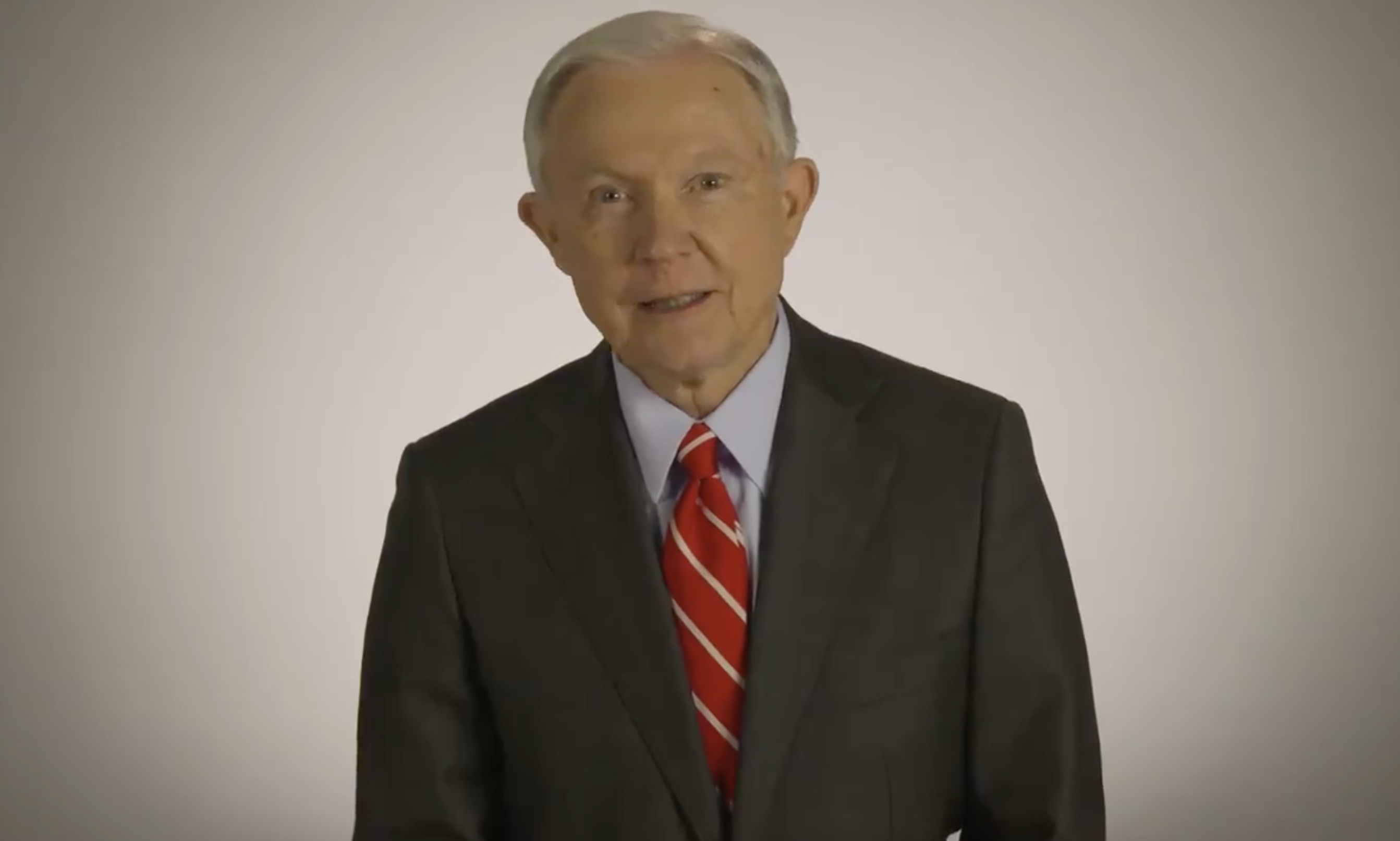 Former University of Alabama President Judy Bonner has penned a letter endorsing Jeff Sessions in the race for U.S. Senate.
"During his 20 years in the Senate, Jeff worked side-by-side with our senior senator, Richard Shelby, always fighting for Alabama values and looking after Alabamians. I'm sure Senator Shelby would agree that no finer person has ever served in the U.S. Senate than Jeff Sessions. Jeff is a man with the highest degree of integrity, character and honesty. Together, they made an impressive team for our state and can do so again," Bonner said. 
"When Hurricanes Ivan and Katrina hit Alabama in 2004 and 2005, Jeff and his wife, Mary, were literally passing water bottles out in Bayou La Batre and helping provide food and shelter to those affected throughout South Alabama. And when the Deepwater Horizon oil spill occurred in 2010, Senator Sessions, Senator Shelby and my brother, Jo, were keeping the pressure on Ken Feinberg and BP to make sure our state was compensated," Bonner said. 
"While in the Senate, Jeff visited every county – all 67 – at least once a year. Like Senator Shelby, he knows Alabama like the back of his hand. And when our people have needed their senator to help them cut through the bureaucracy at the VA, Social Security or one of the many other federal agencies, Senator Sessions and his team were always there for us. He knows how to represent Alabama in Washington – and serve all of us – because he has been a servant leader his entire life," Bonner wrote.
Bonner pointed to Sessions's ability to deliver results for Alabama immediately.
"Another important point to consider is there will come a day when Senator Shelby decides to retire. Do we want our next senior senator to have more than 20-years-experience and seniority or do we want someone who is still learning his way around the Capitol?" Bonner asked. 
Bonner concluded her letter with this note about Jeff Sessions:
"He is Alabama through and through. I hope you will consider giving him your support and trust as well. He has never let Alabama down and he never will."