Opinion | The death of America
It's not going to be a giant meteor.
Or the Four Horsemen. Or a rapture. Or aliens. Or global warming. Or nuclear war.
None of those are going to be the end of America.
Stupidity is going to kill us.
Maybe the stupidity will result in one of the aforementioned catastrophes, but stupidity will clearly be the root cause.
That was the thought I had today as I watched and heard conservatives around Alabama cheer the president for squashing the Iran nuclear deal.
Stupidity is coming for us. And there's not a bunker deep enough.
From radio call-in shows to message boards to social media posts, Alabamians were in love with Trump for killing that deal.
Why?
Well, here's where things get interesting. Because this group that collectively couldn't find Iran on a map, even if you spotted them Iraq and Afghanistan, seemed to be — and you're going to be shocked by this — simply regurgitating long-debunked falsehoods for justifying sticking it to Obama.
And let's be honest, sticking it to Obama is all they, and Trump, really care about. If you told the average Alabama conservative today that his job was being eliminated because it was one of those Obama "green jobs," that guy would fire himself and go stand in a coal mine until he died of black lung that he refused to treat with Obamacare.
Anyway, anything with Obama's name or signature on it is the most awful thing in the world in the eyes of this bunch of goobers, so there was Trump on Tuesday, killing the Iran deal, and here were these people cheering him on.
There was a noticeable absence of deep thought on why it was being killed or why any of these people were happy about it, but there were two general fallback reasons: Obama sent a pallet of cash to Iran and the deal has no teeth.
Both of which are, pardon me for saying, stupid.
First, the pallet of cash was money America owed Iran for a weapons deal from decades ago. Obama didn't come up with a number to pay Iran to sweeten the deal. Freeing certain foreign-held assets of Iran was part of a broader deal to decrease Iran's nuclear stockpile and significantly decrease its chances of obtaining a nuclear weapon in the near future.
The reason the payment was in cash was because sanctions imposed on Iran had isolated its financial system, eliminating the normal transfer route through the World Bank.
And while the overall deal was in no way perfect for America, it was a hell of a lot better than what's in place right now in the hours after Trump killed it.
Which is nothing.
Iran has its financial payments and other concessions. America and its allies — who were all quite pleased with the deal and its ongoing success — have nothing. (It's negotiating like that that puts a casino or three into bankruptcy.)
But that's not even the most insane part.
This is: The deal was working better than anyone ever imagined.
Not only had Iran complied with the terms of the deal and adhered to strict oversight and limitations on plutonium, centrifuges and enriched uranium, it had actually been more accommodating than required.
Under the current deal, the U.S. and its allies were all but certain that Iran couldn't achieve nuclear capabilities before 2028.
Without the deal, Iran could have a bomb by — let's see, today is Wednesday — by Wednesday.
Let me put this in terms that'll make sense to everyone around here: Trump just killed a 10-year Nick Saban contract because Saban wouldn't agree to keep coaching past 10 years.
Trump gave up 10 years of oversight and knowledge in order to … who the hell even knows?
And that's the other thing here: once again, because so many people seem to be a roll of quarters away from joining Trump on Halley's Comet, they seem totally uninterested in this conman's complete and utter lack of any plan.
How'd that work on health care? Or on Mexico paying for the wall? Or there actually being a wall? Or the tax cuts benefitting the middle class? Or coal jobs returning?
This is idiocy has gone on long enough. It's one thing to watch y'all fall again and again for Trump's goofy promises about idyllic white American life, but this is different.   
America and the rest of the world was safer on Tuesday morning.
Then stupidity intervened.
Opinion | Voter suppression is the only hope for Republicans
Their tactic today is the same tactic of yesterday. Fight democracy.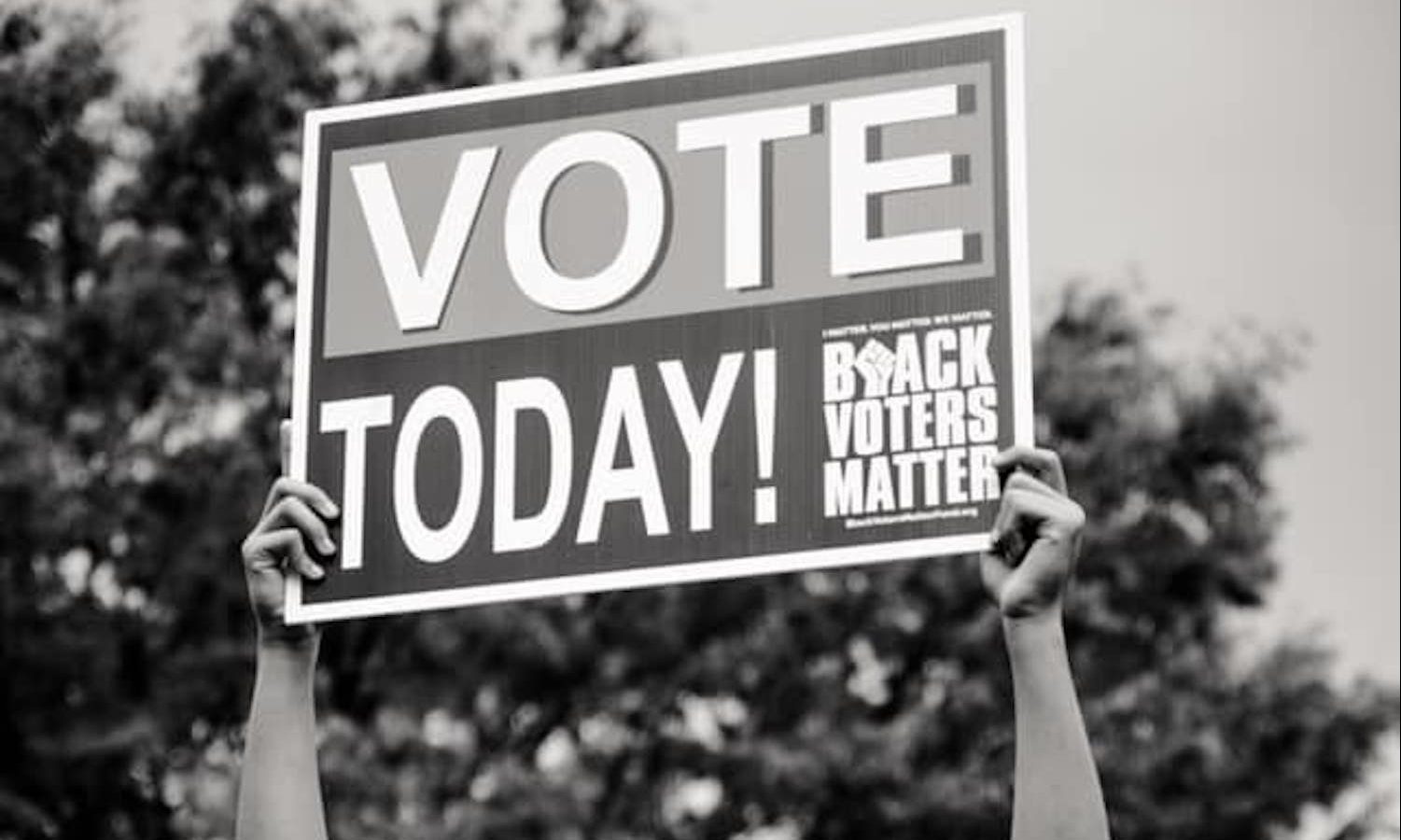 The writing is on the wall for Republicans, and it has been for some time now. Across the nation, year after year, they see the numbers steadily move away from them. They already represent tens of millions fewer Americans in Congress, and if recent polling is even close to accurate, they are on the verge of a bloodbath in less than two weeks that could tip the power to Democrats for generations to come. 
Facing such a bleak reality, it might be reasonable forjm to the party platform, discouraging the archaic fights over thinly-veiled racism and bigotry. To stop the never-ending coddling of racists and America's worst humans. 
But no, that is not their tactic. Their tactic today is the same tactic of yesterday. 
Fight democracy. 
Because the enemy that Republicans can beat is not the better ideas, better leadership, better governance or better humanity of today's Democratic Party, it is access to the voting booth. 
And they are fighting like hell. 
Gone are the slick talking points and the insistence that every shady hurdle placed between a voter and a ballot is a matter of fraud prevention. Now, they're not even hiding what they're doing, nor offering half-baked excuses for doing it. 
Whether it be limiting polling locations or providing fewer voting machines to predominantly minority neighborhoods or removing polling locations from college campuses or allowing for only one ballot drop-off location or faking drop-off locations, there is an all-out, last-ditch, shameless, desperate attempt to stave off the coming defeat by Republicans. 
And there is no bottom to what they will pull. 
As is usually the case, it was in Alabama where they tested just how low they're willing to sink. In Alabama, in the midst of a global pandemic that has killed nearly 220,000 Americans and nearly 3,000 Alabamians, they fought everything.
Even when they knew that doing so would likely — very likely — cost voters their lives. 
And they had a Republican-packed U.S. Supreme Court to go along with them. 
On Wednesday evening, that court ruled, 5-3, that Alabama officials could ban curbside voting, even though there's no law in the state preventing it and several counties have used it successfully in the past. 
Curbside voting is utilized to aid people with disabilities. In the time of COVID, it was going to be used by several counties in Alabama to make it easier for the most at-risk individuals to safely cast a ballot. They would pull up to the curb, sign the poll book without exiting their car, fill out a ballot, hand it to an official poll worker who feeds it into a voting machine, and, tah-dah, a safe vote has been cast. 
A number of at-risk Alabamians filed a lawsuit against the state saying the ban on curbside voting, coupled with the requirements for absentee voting in Alabama — which state officials also went to court to keep in place — would very much force them to risk their lives in order to cast a ballot. 
It will come as no surprise to you that the majority of those who planned to utilize curbside voting, it was projected, were Black Alabamians. COVID-19 has proven to be particularly lethal for Blacks, and the counties of Jefferson and Montgomery — both with high minority populations — had already planned to implement curbside voting. 
Secretary of State John Merrill and Attorney General Steve Marshall smelled something fishy, which is oddly common among white Republicans in Alabama whenever large numbers of Black people are planning to vote.
But don't worry, if you were expecting their reasoning for opposing curbside voting to be either absurd or callous.  
In a brief filed in the case, Merrill argued that "some level of risk is inherent in life and in voting." Merrill also went into a lengthy speculation on how curbside voting could possibly be conducted safely and securely in these counties. 
Again, curbside voting has been done in Alabama numerous times. And figuring out the logistics certainly would have taken less time and money than fighting this ridiculous case all the way to the Supreme Court. 
But, again, fairness, security and safety weren't the objective. 
Suppression was. 
Because right now, that's the only hope Republicans have left.