Alabama Republican Assembly announces endorsements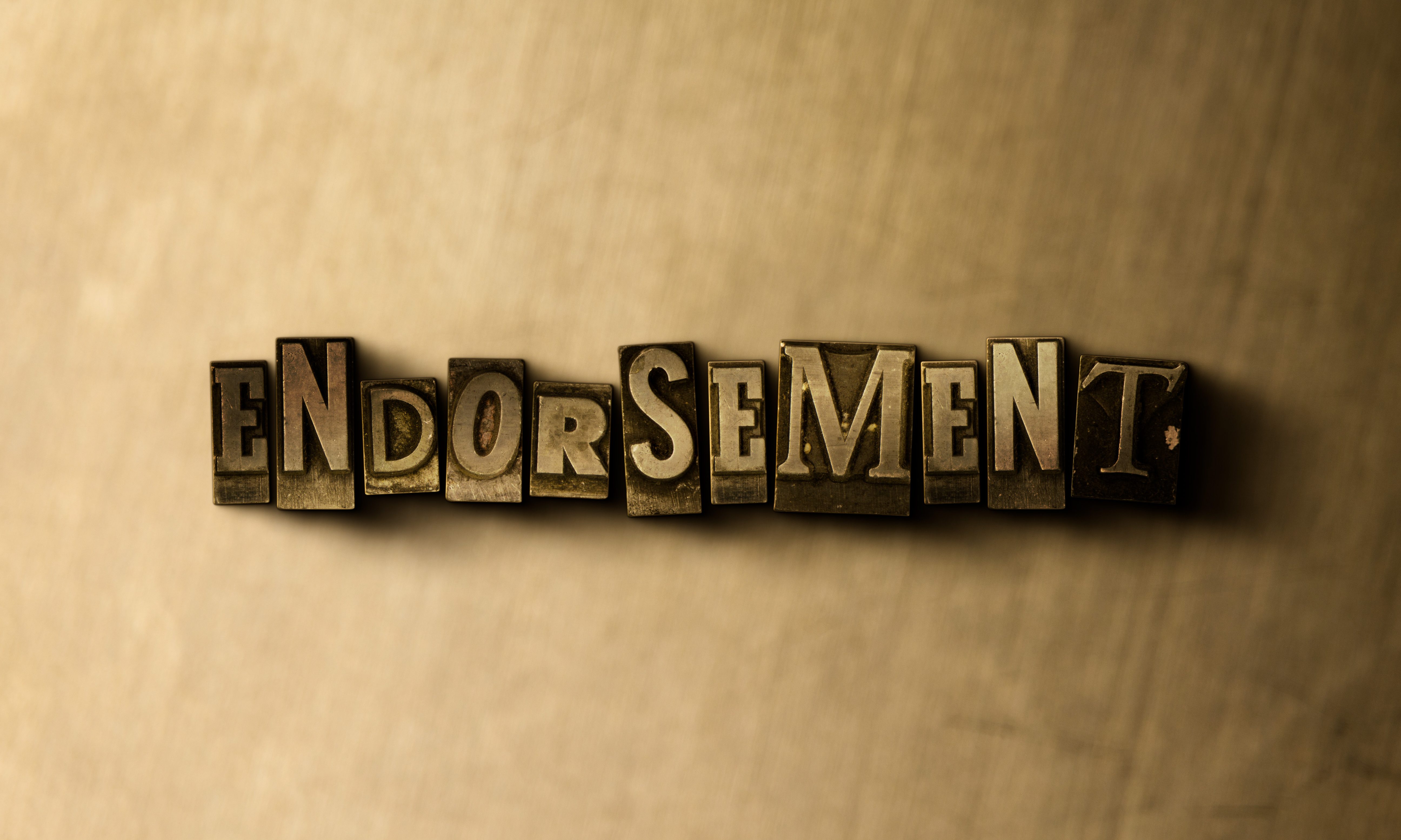 Wednesday, the Alabama Republican Assembly announced its endorsements for the 2018 Republican Primary.
The group held their statewide meeting in Prattville where they voted on their recommendations for statewide office, state legislature, and even some local offices ahead of the Republican primary on June 5.
The Assembly said in a statement, "We hope you will agree and vote for these outstanding individuals who are committed to conservative values, the rule of law, and changing the corrupt culture in state politics."
For governor, the group endorsed evangelist, Scott Dawson
"I'm grateful for the members of the Alabama Republican Assembly and their commitment to holding the line for conservative values within the Party," Dawson said Wednesday. "They have devoted countess volunteer hours towards advancing small government, a free market, the right to life, and our shared values; I look forward to working with them as the next Governor of Alabama."
For Lt. Governor, the group endorsed State Senator Rusty Glover.
For Attorney General: Alice Martin
"I'm proud to have the endorsement of the @AlabamaRA! #alpolitics," former U.S. Attorney Alice Martin said on social media.
For Secretary of State: John Merrill
"I am honored to receive yet another endorsement in my race to serve another term as your Secretary of State! Thank you to the members of the Alabama Republican Assembly for your support and confidence!" incumbent John Merrill said on social media after the endorsement.‬
For State Auditor: Jim Zeigler
"State government needed a watchman against waste and mismanagement. I have added that role to the State Auditor's office," Zeigler told the Assembly.
For Commissioner of Agriculture: Rick Pate
For Chief Justice of the Supreme Court: Tom Parker
For Associate Justice Place 1: Debra Jones
For Associate Justice Place 4: John Bahakel
For Court of Civil Appeals Place 1: Michelle Manley Thomason
For Court of Civil Appeals Place 2: Terri Willingham Thomas
For Court of Criminal Appeals Place 1: Richard Minor
For Court of Criminal Appeals Place 2: Chris McCool
For Court of Criminal Appeals Place 3: Bill Cole
For Congress, the group endorsed former Alabama courts administrator Rich Hobson in the Second Congressional District and incumbent Congressman Mo Brooks in the Fifth Congressional District.
For State Board of Education, they endorsed John Taylor in District 2 and Wayne Reynolds in District 8.
"The Alabama Republican Assembly is also excited to announce its endorsements for the 2018 Republican Primary in various State House and Senate Campaigns," the group added. "We hope you will agree with us and vote for these outstanding individuals who are committed to Life, Liberty and Family. We must have elected leaders who are committed to governing honestly and ethically, and believe these candidates can best help our state move forward in the November election."
For Alabama House of Representatives
District 3: Andrew Sorrell
District 4: Tom Fredericks
District 9: James R Bowling
District 10: Charles A. Orr
District 12: Corey Harbison
District 22: Ritchie Whorton
District 23: Tommy Hanes
District 31: Dustin DeVaughn
District 39: TJ Maloney
District 42: Jimmie Hardee
District 49: April Weaver
District 64: Stephen Sexton
District 73: Matt Fridy
District 87: Adam E Parker
District 88: Will Dismukes
District 89: Wes Allen
District 91: Lister H. Reeves, Jr.
District 105: Janet Brown Oglesby
In the Alabama Senate the Republican Assembly has endorsed:
District 2: Tom Butler
District 4: Paul Bussman
District 7: Sam Givhan
District 10: Mack N. Butler
District 12: Wayne Willis
District 13: Tim Sprayberry
District 21: Gerald Allen
District 25: Will Barfoot
District 32: David Northcutt
District 34: Jack Williams
Finally, in other races, the Assembly endorses the following:
Lauderdale Co Probate Judge: William Smith
Tuscaloosa Co Probate Judge: Rob Robertson
Fayette Co Probate Judge: Mike Freeman
Jefferson Co District Attorney: Mike Anderton
Anderton said in a statement:
"I'm proud to receive this endorsement from the Alabama Republican Assembly. My promise to them, and to the people of Jefferson County, is that I will continue to do what I've been doing in the DA's office for 34 years: uphold the law, seek the truth, and work to see justice done both for offenders and their victims and victim's families."
Tuscaloosa Co Circuit Clerk: Magaria Bobo
The Republican Assembly calls itself the Republican wing of the Republican Party.
The major party primaries will be on June 5.
Print this piece
Sessions slams Tuberville for saying China has "a better military" than the U.S.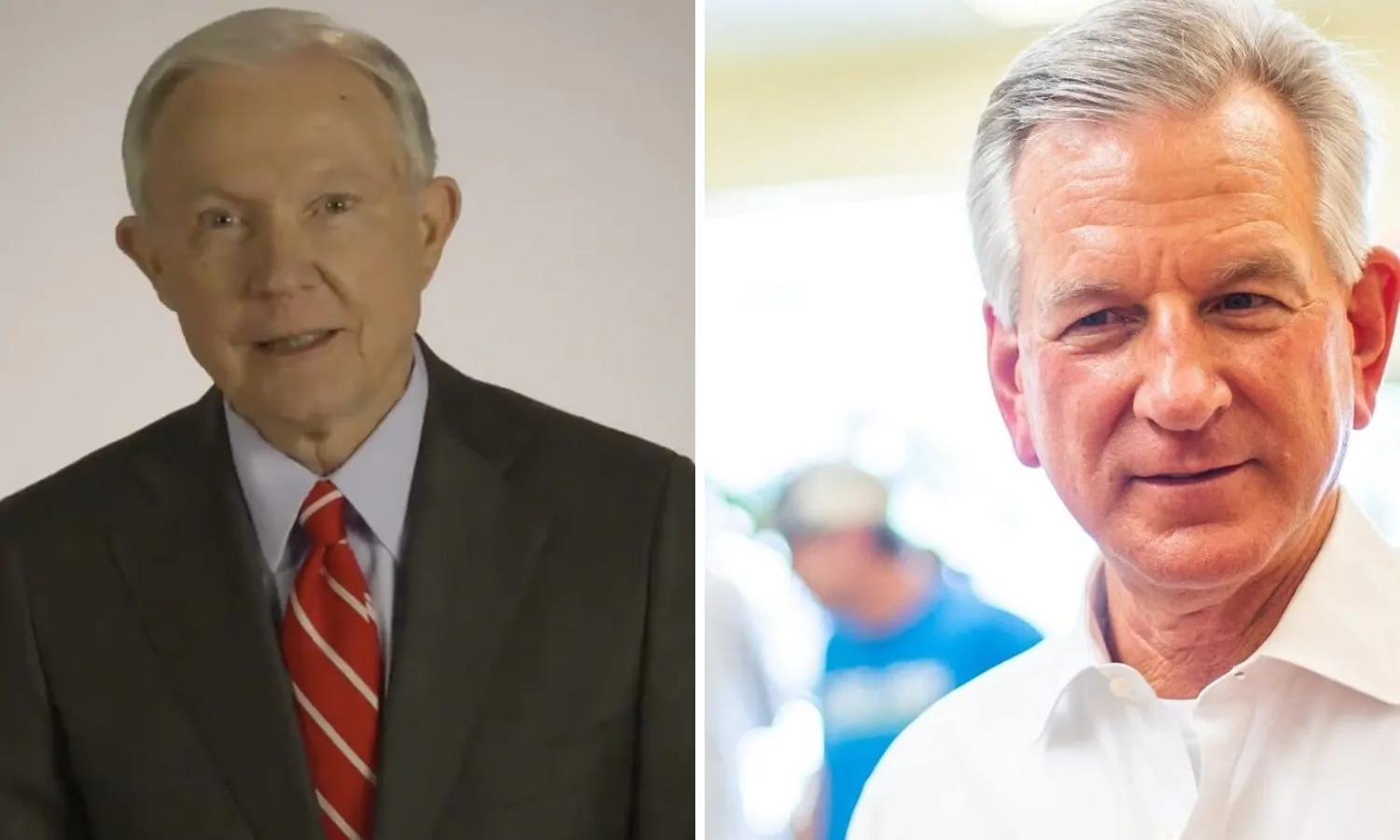 "On the day after Memorial Day, Tommy Tuberville is exalting the Chinese Communist Party's military over our own," GOP Senate candidate Jeff Sessions said in a statement.
This was in reaction to Tommy Tuberville's Tuesday comments on the Jeff Poor Radio Show when he said China has a "better military" than the United States.
"We've got China that's got a better military, and things, than we have," Tuberville said.
Sessions responded with this statement:
"Mr. Tuberville should immediately apologize," Sessions said. "His views further prove that he's not fit to be a United States Senator. His comments are an affront to the thousands of American military members who constitute the best fighting force the world has ever known."
"I have been to Afghanistan and Iraq and visited with our troops numerous times and have been to every one of Alabama's military bases countless times, and let me tell you, there is no better friend and no worse enemy than the United States military," Sessions stated. "This is personal to me. I served proudly in the armed forces as a Captain in the U.S. Army Reserve for over a decade. What Tommy Tuberville said is objectively wrong and reveals a lack of real understanding."
Tuberville has said that he favors free trade.
Sessions has called China a threat to the United States and has suggested that Tuberville's attitude is passive "appeasement" towards the Chinese Communist Party.
In an April radio interview on the Matt & Aunie Radio Show, when asked what should be done about China's cover-up of the details about the coronavirus, Tuberville said, "We can't worry about China right now."
The host then followed up: "You say you don't need to worry about China, but this came from China and our economy depends on China. Specifically, how to overcome some of that dependence on Chinese goods and specifically in the pharmaceutical industry because right now we're dependent on the country that covered this up."
"Now we're seeing firsthand the results of letting everything go to China," Tuberville responded. "The good thing about this is we'll have manufacturing come back and drugs and all those things….we're headed in that direction, just the simple fact that we can't control our own destiny. Everything's controlled by China. But that'll take care of itself."
During the Matt & Aunie interview, Tuberville also characterized the Wuhan Virus as "just a virus."
Sessions has suggested that Tuberville's comments show that he lacks a depth of understanding of the issues and has challenged Tuberville to a series of five debates.
"Mr. Tuberville, It is time for you to stop running away, and face me and the voters of Alabama," Sessions said. "No candidate who is scared to debate, or unable to defend our values, is worthy of support from the people of Alabama. I challenge you to a series of five debates before the voters of Alabama, one for each major media market in our state. This will allow us to discuss the unique issues of each geographic area, as well as national and international issues."
"Being a United States Senator is more than just casting the occasional vote," Sessions continued. "Effective senators must be ready to debate Chuck Schumer, Bernie Sanders, Elizabeth Warren, and others on many issues and away from the safety of talking points scripted by Facebook's chief open-borders lobbyist, who you've hired to help lead your Senate campaign. And anyone representing Alabama needs to be fully vetted before they are trusted to represent Alabama Republicans in a race against Doug Jones."
Sessions also charged that Tuberville's character would be exposed in a national campaign against Doug Jones, by Democrats.
"The Alabama voters need to hear you answer questions about the time you were sued for more than a million dollars in fraud at the failed hedge fund you started," Sessions said.
Tuberville's alleged partner went to prison for securities fraud and several prominent football coaches lost money investing in that hedge fund.
Sessions even attacked Tuberville's football coaching prowess.
"They need to hear you answer questions about the suspicious circumstances of the unceremonious end to your Auburn coaching career—where you took millions of additional dollars beyond the buyout for which you weren't even eligible," Sessions charged. "They need to hear about the times you walked out on college recruits or quit jobs just days after promising you wouldn't do so. They need to know everything. Because there is no question that the Democrats and Doug Jones already do, and they will spend millions using the skeletons in your closet against you."
"If you won't debate me now before the voters of Alabama, with two months to go until the election, there is no doubt that you would be eaten alive by Doug Jones, Nancy Pelosi, and Chuck Schumer," Sessions said. "You like to call me weak because I follow the law, and call yourself strong as you hide behind Silicon Valley's talking points and clips from coaching jobs that you quit. Ok. Time to man up. Say it to my face. You are either strong enough to debate, or weak and scared."
Tuberville maintains that he is endorsed by Donald Trump and that Sessions failed the President as Attorney General. As of this date, Tuberville has not agreed to any debates.
Sessions will face Tuberville in the July 14 Republican primary runoff. The winner will represent the Alabama Republican Party on November 3 against incumbent Sen. Doug Jones.
Print this piece