Alabama Republican Assembly announces endorsements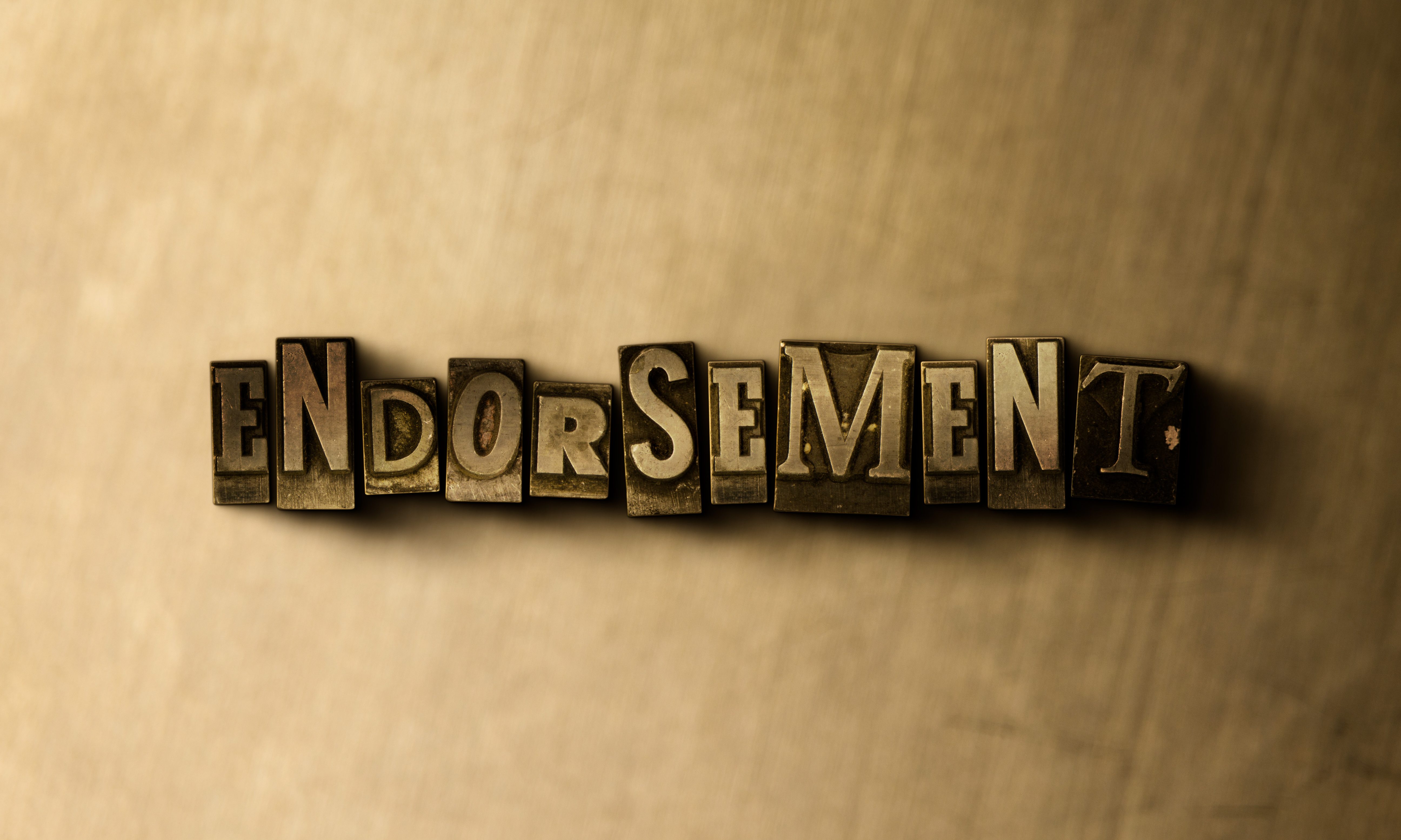 Wednesday, the Alabama Republican Assembly announced its endorsements for the 2018 Republican Primary.
The group held their statewide meeting in Prattville where they voted on their recommendations for statewide office, state legislature, and even some local offices ahead of the Republican primary on June 5.
The Assembly said in a statement, "We hope you will agree and vote for these outstanding individuals who are committed to conservative values, the rule of law, and changing the corrupt culture in state politics."
For governor, the group endorsed evangelist, Scott Dawson
"I'm grateful for the members of the Alabama Republican Assembly and their commitment to holding the line for conservative values within the Party," Dawson said Wednesday. "They have devoted countess volunteer hours towards advancing small government, a free market, the right to life, and our shared values; I look forward to working with them as the next Governor of Alabama."
For Lt. Governor, the group endorsed State Senator Rusty Glover.
For Attorney General: Alice Martin
"I'm proud to have the endorsement of the @AlabamaRA! #alpolitics," former U.S. Attorney Alice Martin said on social media.
For Secretary of State: John Merrill
"I am honored to receive yet another endorsement in my race to serve another term as your Secretary of State! Thank you to the members of the Alabama Republican Assembly for your support and confidence!" incumbent John Merrill said on social media after the endorsement.‬
For State Auditor: Jim Zeigler
"State government needed a watchman against waste and mismanagement. I have added that role to the State Auditor's office," Zeigler told the Assembly.
For Commissioner of Agriculture: Rick Pate
For Chief Justice of the Supreme Court: Tom Parker
For Associate Justice Place 1: Debra Jones
For Associate Justice Place 4: John Bahakel
For Court of Civil Appeals Place 1: Michelle Manley Thomason
For Court of Civil Appeals Place 2: Terri Willingham Thomas
For Court of Criminal Appeals Place 1: Richard Minor
For Court of Criminal Appeals Place 2: Chris McCool
For Court of Criminal Appeals Place 3: Bill Cole
For Congress, the group endorsed former Alabama courts administrator Rich Hobson in the Second Congressional District and incumbent Congressman Mo Brooks in the Fifth Congressional District.
For State Board of Education, they endorsed John Taylor in District 2 and Wayne Reynolds in District 8.
"The Alabama Republican Assembly is also excited to announce its endorsements for the 2018 Republican Primary in various State House and Senate Campaigns," the group added. "We hope you will agree with us and vote for these outstanding individuals who are committed to Life, Liberty and Family. We must have elected leaders who are committed to governing honestly and ethically, and believe these candidates can best help our state move forward in the November election."
For Alabama House of Representatives
District 3: Andrew Sorrell
District 4: Tom Fredericks
District 9: James R Bowling
District 10: Charles A. Orr
District 12: Corey Harbison
District 22: Ritchie Whorton
District 23: Tommy Hanes
District 31: Dustin DeVaughn
District 39: TJ Maloney
District 42: Jimmie Hardee
District 49: April Weaver
District 64: Stephen Sexton
District 73: Matt Fridy
District 87: Adam E Parker
District 88: Will Dismukes
District 89: Wes Allen
District 91: Lister H. Reeves, Jr.
District 105: Janet Brown Oglesby
In the Alabama Senate the Republican Assembly has endorsed:
District 2: Tom Butler
District 4: Paul Bussman
District 7: Sam Givhan
District 10: Mack N. Butler
District 12: Wayne Willis
District 13: Tim Sprayberry
District 21: Gerald Allen
District 25: Will Barfoot
District 32: David Northcutt
District 34: Jack Williams
Finally, in other races, the Assembly endorses the following:
Lauderdale Co Probate Judge: William Smith
Tuscaloosa Co Probate Judge: Rob Robertson
Fayette Co Probate Judge: Mike Freeman
Jefferson Co District Attorney: Mike Anderton
Anderton said in a statement:
"I'm proud to receive this endorsement from the Alabama Republican Assembly. My promise to them, and to the people of Jefferson County, is that I will continue to do what I've been doing in the DA's office for 34 years: uphold the law, seek the truth, and work to see justice done both for offenders and their victims and victim's families."
Tuscaloosa Co Circuit Clerk: Magaria Bobo
The Republican Assembly calls itself the Republican wing of the Republican Party.
The major party primaries will be on June 5.
Trump Truck and boat parades this weekend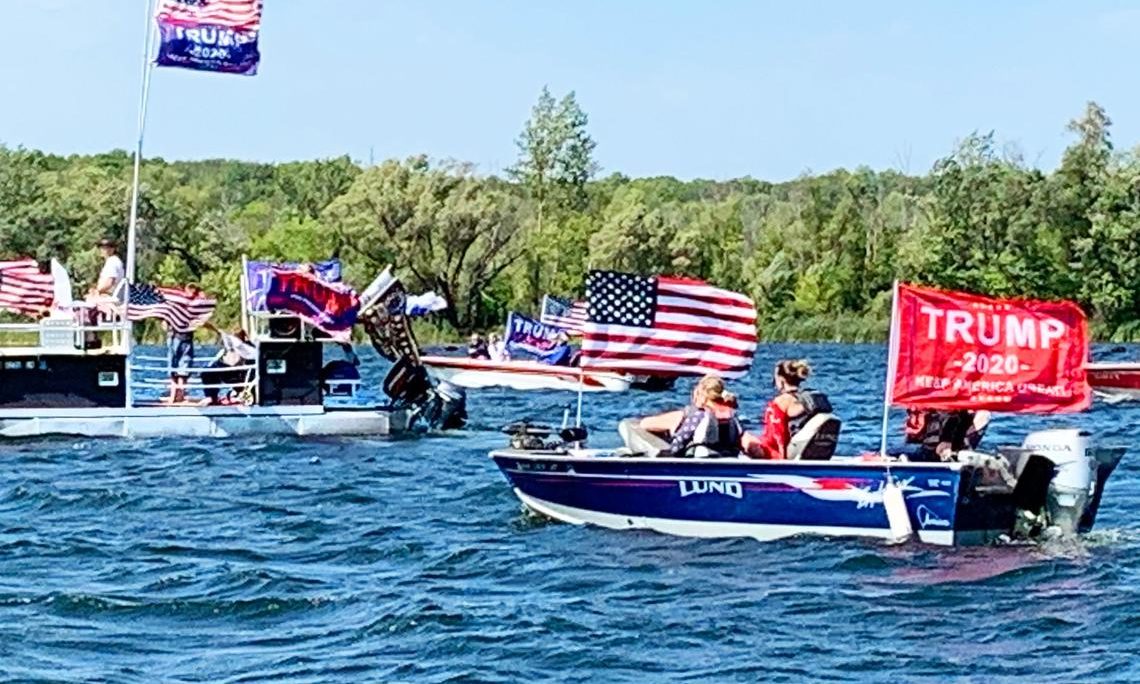 As Election Day draws near, Alabama Republicans are excited about promoting the re-election of Donald J. Trump as President and the election of Tommy Tuberville for U.S. Senate. This weekend two pro-President Trump events are happening in the state. There will be a truck parade from Ashland to Phenix City on Saturday sponsored by the Clay County Republican Party, while there will also be a boat parade on Wilson Lake in the Shoals sponsored by the Colbert County Republican Party on Sunday.
The pickup trucks will assemble at the Ashland Industrial Park in Clay County, 8240 Hwy 9, Ashland. There is a pre-departure rally at 10:00 a.m. central standard time. The trucks will depart at 11:00 a.m. and then proceed on a parade route that will take them into the bitterly contested swing state of Georgia. The Trump Pickup Parade will wind through east Alabama and West Georgia traveling through LaGrange and Columbus before concluding near the Alabama/Georgia line in Phenix City, 332 Woodland Drive, Phenix City at approximately 2:00 p.m. central time. Speakers will begin at 3:00. Trump flags will be on sale at the event.
The Phenix Motorsports Park will be hosting what sponsor hope could possibly the world's largest Pickup Tuck parade in U.S. history that is routing over 50 mile through Georgia in effort to "pickup" President Trump's numbers in GA.
A number dignitaries have been invited to address the Phenix City rally, including Coach Tuberville. Former State Sen. Shadrack McGill, Trump Victory Finance Committee member former State Rep. Perry O. Hooper Jr., and Paul Wellborn, the President and CEO of the largest Family owned Kitchen Cabinet manufacture in the USA are among the featured speakers who have committed to speak at the event.
Entertainment will be provided by: Charity Bowden, an up and coming country music singer who was the runner up on "The Voice". Charity will sing 'I am Proud to be an American' as well as songs from her Voice performances. The McGill Girls will also perform. The three beautiful and talented sisters will be singing patriotic songs in three part harmony. Geoff Carlisle, a professional DJ will be keeping the crowd pumped with music and entertainment.
Following the speakers and the entertainment there will Trump truck-vs- Joe Bidden truck races down the drag strip for the finale.
The Northwest Alabama boat parade will be on Sunday. The boats will gather at 2:00 p.m. near Turtle Point and then the flotilla will parade around the open waters of Wilson Lake til 3_00 p.m.. There will be a contest for best decorated Trump boats.
Trump supporters have held a number of large boat parades across the state to show their support for the re-election of Pres. Trump.
Boat parade sponsors say that this parade will be: pro-American, pro-law enforcement, pro-military.