Cobb field director charged with violating sex offender employment restrictions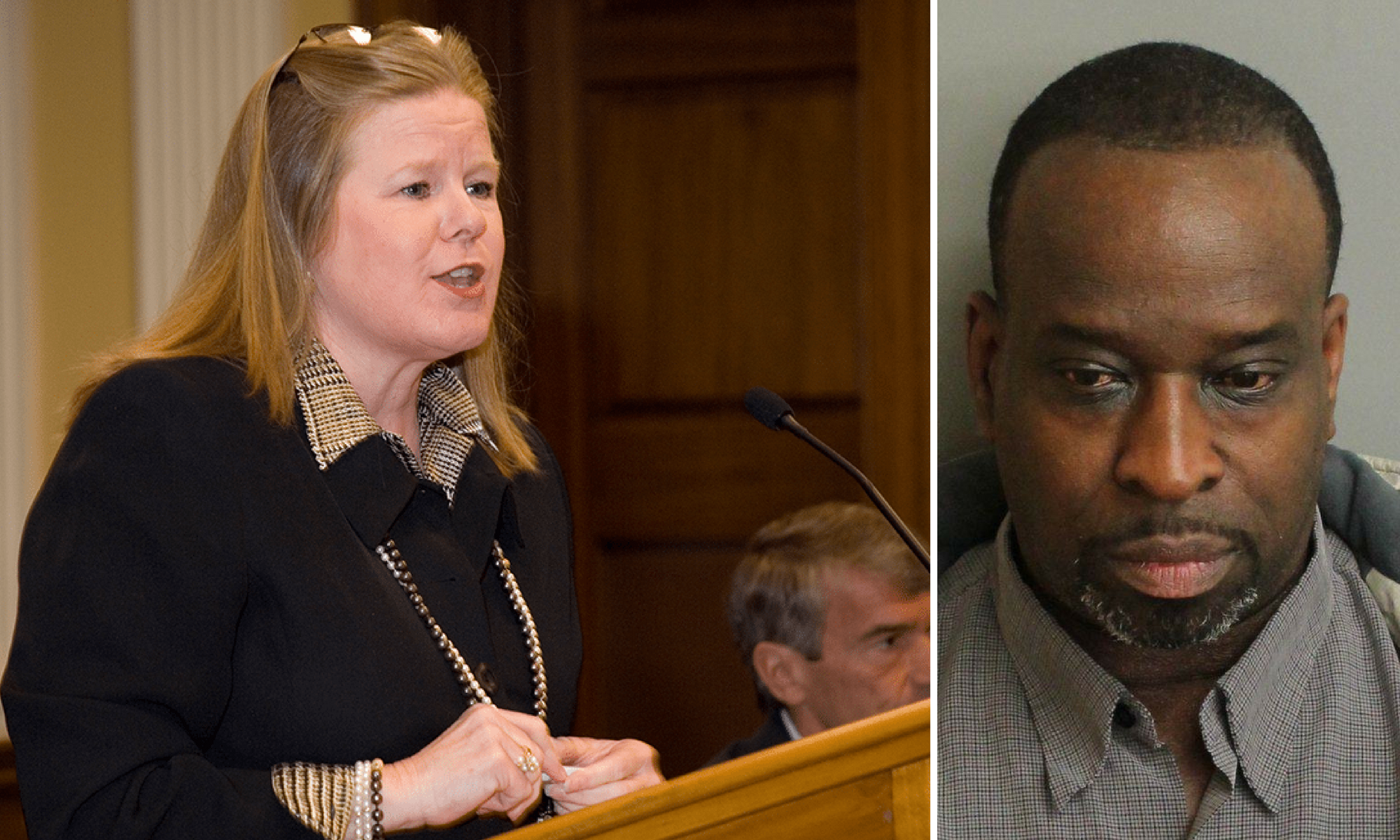 The Jefferson County Sheriff's Office on Thursday arrested Paul Littlejohn III, the Jefferson County field director for Democratic gubernatorial candidate Sue Bell Cobb, charging him with violating Alabama's sex offender laws.
Littlejohn, 55, was convicted in 1985 of the rape and sodomy of a 30-year-old woman, according to Alabama Law Enforcement Agency records. He was released in 2014 and was placed on Alabama's sex offender registry.
The Jefferson County Sheriff's Office said they received a tip that Littlejohn was working as a pastor at a Jefferson County church. Earlier in the week, AL.com reported that Littlejohn was working at Greater Shilo Missionary Baptist Church, which operates daycare on its campus and sits next to an elementary school.
Alabama's sex offender laws prohibit sex offenders from working or living near an elementary school or a day care, and a violation of the law is a felony.
The Sheriff's Office said Littlejohn did not report his employment at the church. After the office's Sex Offender Unit verified his employment at the church, officers issued a warrant for his arrest, alleging he violated the Sex Offender Registration and Notification Act's employment restrictions.
Littlejohn later turned himself into the Jefferson County Jail in Birmingham, where he was booked at 6:41 p.m. Thursday and is being held on an $11,000 bond.
Littlejohn has maintained that he did not rape and sodomize the victim in his case. He says he was waiting in his car in a parking lot but did not stop the incident when it happened.
Cobb's campaign has said that recent reports about Littlejohn's sex offender status and his employment on her team are political attacks. On Thursday, campaign manager Landon Nichols said they had not made a decision about Littlejohn's employment following his arrest.
"There is so much we still don't know and like any good judge would tell you: it would be unethical to make a decision without having all the facts of the case," the statement said. "When we have the facts, we will make a decision. What I can tell you is that it's an absolute shame for Paul and his family to be victims of targeted political attack. Our thoughts and prayers are with them."
The feature in AL.com Wednesday highlighted Littlejohn as a redemption story in politics. In the same article, the campaign said they were aware of Littlejohn's status when he was hired, but Cobb herself was not aware of his criminal history until after he was brought on the team.
The Alabama Political Reporter also published a story Wednesday about Littlejohn's criminal history.
News of Littlejohn's arrest Thursday came just hours after Cobb called a press conference in Birmingham during which she defended Littlejohn as a victim of political antics and accused APR of violating journalist ethics.
The former Alabama chief justice said Littlejohn does not knock on doors and has instead managed a team charged with organizing outreach and get-out-the-vote operations for her campaign.
"He does quality assurance on the telephone. He does not knock on any doors, but he's doing a phenomenal job managing our field operation here in Jefferson County," Cobb said.
Cobb said everyone on her campaign was made aware of Littlejohn's sex offender status.
"It's about redemption, guys. I've been a judge for 30 years. I've seen people do horrendous things. Paul was convicted of a horrendous crime, but that was 35 years ago," Cobb said. "Since then, he is literally the picture of redemption. He has truly reformed his life."
The Democratic candidate pointed to Littlejohn's two college degrees, his management of a halfway house and his pastorship at the Jefferson County church as evidence of his transformation.
"He literally epitomizes, he epitomizes the concept that if someone wants to turn their life around and appeals to the good Lord above for the strength to do it that you can do it," she said. "He's doing a phenomenal job."
Cobb said she personally made the decision to keep Littlejohn on her campaign staff knowing that other campaigns could use his sex offender status against her campaign, calling its surfacing in recent reports an effort to appeal to "fear mongering."
"Paul actually offered his resignation, and I wouldn't take it because he's done an amazing job. He's done an amazing job,"  she said. "I couldn't be more pleased with the job that he's done, I'm just saddened that his reputation has had to be — you know, he's been defamed."
Cobb's campaign has paid Unity Group Solution, a company in which Littlejohn is a partner, about $40,000 over the last two months for "cultivating and delivering the African-American vote in the Birmingham region," according to the AL.com piece.
Littlejohn, who in recent years has made a name for himself in Alabama Democratic politics, also worked on Sen. Doug Jones' campaign and Birmingham Mayor Randall Woodfin's campaign.
Cobb is one of several candidates seeking the Democratic nomination for governor in next month's Democratic primary. Cobb and Tuscaloosa Mayor Walt Maddox are considered the two front-runners in the race.
Maddox's campaign declined to comment on Littlejohn's arrest.
Cobb said Thursday that she "was convinced" that Littlejohn's sex offender status was sent to the media damage her campaign, though she said she has no proof of that and praised AL.com's initial article on Littlejohn — the same article that first brought to the forefront his sex offender status.
Alabama GOP chair Terry Lathan congratulates Tuberville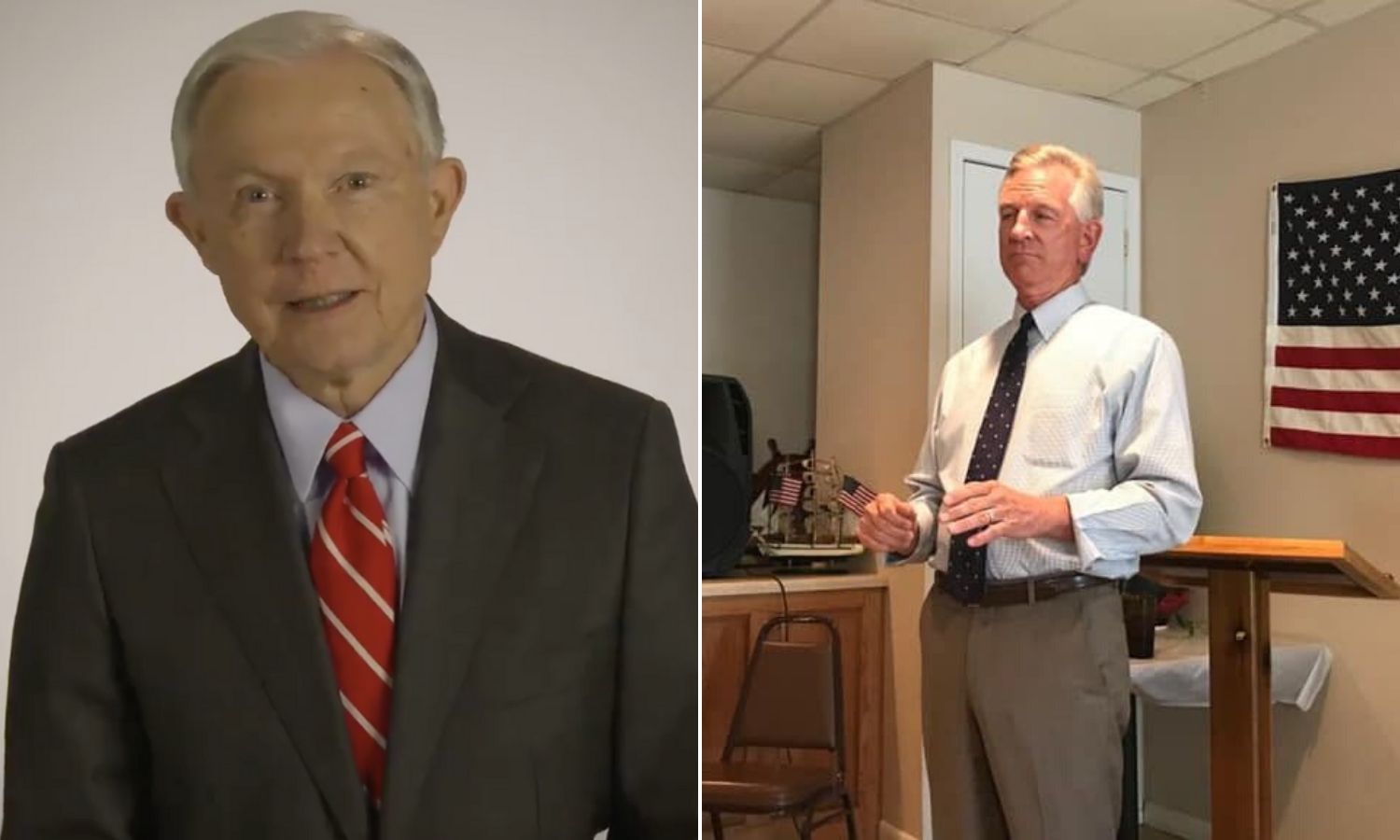 Former Auburn football head coach Tommy Tuberville soundly defeated former Sen. Jeff Sessions, R-Alabama, on Tuesday in the Republican primary runoff. Alabama Republican Party Chairman Terry Lathan issued a statement congratulating Tuberville on the victory.
"It's great to be an Alabama Republican! Our voters have spoken and they have chosen an outstanding U.S. Senate nominee for the November 3rd General Election, Coach Tommy Tuberville," Lathan said. "Even under difficult circumstances with the COVID-19 situation, Alabamians were deeply engaged and determined to participate in our voting process."
With 100 percent of the boxes reporting, Tuberville won 60.74 percent compared to Sessions with 39.26 percent. Tuberville won 64 of Alabama's 67 counties.
"Tommy Tuberville is a true Washington outsider and has gained the trust of Alabama Republican Party voters to represent them and help President Trump 'Drain the Swamp'" Lathan continued. "He will fight for the will of the majority who have been ignored since 2017. His conservative positions on the issues and support of our president will be welcomed when he defeats Doug Jones in November. Alabama is the highest approval rated state for President Trump. The combination of Coach Tuberville and President Trump's popularity in our state puts us in a very strong position to flip this seat back to the GOP."
Tuberville's win effectively ended the 27-year political career of former Attorney General Sessions. Sessions left this Senate seat in 2017 to become U.S. attorney general. Sessions was fired from that post by the man who appointed him to it, President Donald Trump, over strong disagreement with Sessions' decision to recuse himself from the Russian collusion scandal investigation in the 2016 election.
A still angry Trump denounced Sessions as "the biggest mistake" of his presidency and endorsed Tuberville. Sessions could never overcome the president's disapproval with Alabama Republican voters. As recently as Saturday, Trump said of Sessions: "Washington doesn't want him back."
Sessions is also a former Alabama attorney general and chairman of the Alabama Republican Party.
"We are greatly appreciative of Jeff Sessions and his lifetime of commitment to conservative policy and service – not just to Alabamians but to all Americans," Lathan said. "He is a true patriot in every sense of the word and our nation is stronger because of his willingness to take a stand on the issues and fight for the will of Alabamians. Senator Sessions has earned his place in history as a true conservative warrior."
"We would also like to thank Secretary of State John Merrill and the election teams around the state who worked so diligently in providing heath care protection to the voters in today's elections," Lathan added. "Together, we are unstoppable on November 3rd. Alabamians have that date circled in red and plan to end the tenure of liberal Doug Jones. While we know a battle is ahead, his voting record will be in the spotlight – voting to impeach our president and not to seat Justice Kavanaugh, voting against building our nation's security walls and tax cuts just to name a few. We look forward to doing to Doug Jones what he and his left wing buddies failed to do to President Trump – end his time in office."
Tuberville in his speech came out swinging against incumbent Sen. Doug Jones, blasting him for voting to impeach Trump and for voting against Brett Kavanaugh for the Supreme Court.
"Democrat Doug Jones is running for reelection with the slogan of One Alabama," Tuberville said. "Well, you can make no mistake about it: what Doug really means is, One Liberal Alabama."
Tuberville accused Jones of taking "marching orders from Joe Biden, Nancy Pelosi and Chuck Schumer and bartender AOC."
Tuberville thanked Trump for his support and called him: "The greatest President of my life."
Tuberville said he will vote to defend Alabama's Second Amendment rights: "By God, they're not taking our guns."
Tuberville faces stiff competition from Jones, who has raised close to $10 million to spend by Nov. 3 and was not bloodied in a primary contest.
Tuberville is an Arkansas native and a career football coach; best remembered for his tenure at Auburn University. He was also the head coach at the University of Mississippi, Cincinnati, and Texas Tech. He won a national championship as a defensive coordinator at the University of Miami.